Earn your Degree. Make a Difference. Find your Place.
Join our next cohort of leaders, doer's and changemakers here at the university of Idaho McCall Field Campus. This 10.5 month graduate residency allows you to earn your Master's degree, make a difference in our award winning program, the McCall Outdoor Science School(MOSS), and join our network of 400+ alumni. Contact us today to learn more. Scholarships are available.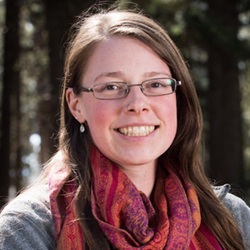 Leslie Dorsey
My name is Leslie Dorsey! I am the Graduate Program Coordinator of the M.N.R. in Environmental Education and Science Communication located in beautiful McCall Idaho. Between my experience as a graduate in this very program, and my time as a staff coordinator, I have about a decade of stories and information that I would love to share with you! I'm happy to connect over email, phone or ZOOM. Feel free to reach out and introduce yourself.
We are currently accepting applications and have scholarships available.
I can't wait to chat with you.
ldorsey@uidaho.edu
208-885-1085