Oral Histories of the Post-1965 Lives of Asian Americans in Idaho
The "Oral Histories of the Post-1965 Lives of Asian Americans in Idaho" project began in 2020 and currently contains 16 interviews. All of the interviewed narrators and/or their families came to Idaho after 1965, the year of the passage of the Immigration and Nationality Act, which abolished racially restrictive quotas that, for most of the twentieth century, excluded nonwhite migration to the United States. Since then, immigrant populations in the United States have grown to unprecedented levels in both size and diversity—particularly so for Asian American communities.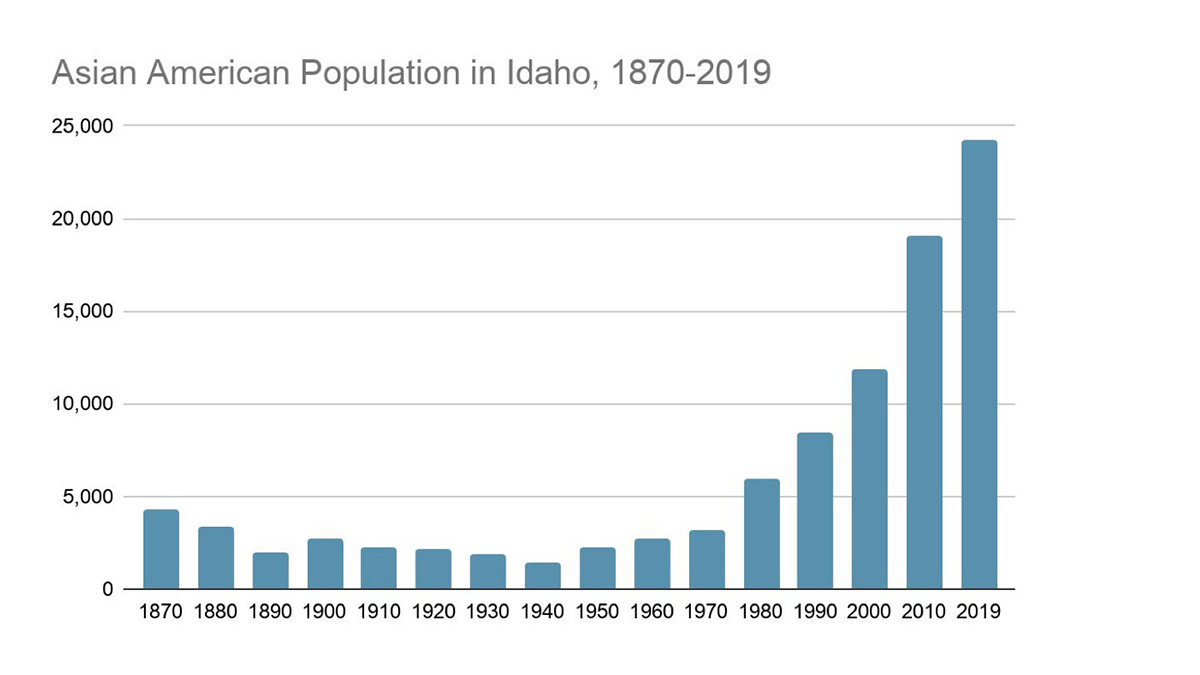 In the summer of 2020, Kathy Mae Min, a Chinese American woman who was born in Nampa, Idaho, began to collect oral histories from Asian Americans and Asian immigrants in Idaho who could trace their family histories to the "post-1965" era. In these interviews, historical themes that define the "post-1965" era of Asian American history—including American militarism in Southeast Asia, transnational adoption, and chain migration—interact with Idaho-specific histories, such as the growth of Micron and Hewlett-Packard, the development of Idaho's refugee programs, and the legacies of the Aryan Nations. Taken together, the interviews reflect a rich and complex history of race, identity, migration and contested belonging in Idaho's late twentieth and early twenty-first centuries.
The interviewees, also called narrators, represent a wide range of ethnicities and migration backgrounds. Most of the narrators are from Boise and were born after 1995. Some are students with dreams of curing cancer and directing movies with people of color at the center; others shared the joy of watching drag shows and finding queer community. In a state known for homogeneity, narrators detailed Cambodian-owned donut shops, Laotian and Vietnamese Buddhist temples, and Bharatanatyam dance practices. While historians and commentators have often overlooked these Asian Americans' contributions to Idaho, the oral history interviews thus reveal a much more interesting and dynamic account of Asian Americans in Idaho in the late twentieth and twenty-first centuries.
All the interviews were conducted in English; summaries and links to full interview transcripts can be found below. More information on this oral history collection can be found in Kathy Min's undergraduate history thesis: "'So are you Chinese or Japanese?': An oral history analysis of Asian American migration and regional racial formations in Idaho, 1965–2020," which is also linked below. Special thanks to Branford College at Yale University and the Branford College Mellon Senior Research Fund for their support of this research.
This is an ongoing research project. If you would like to participate and/or ask for more information, please contact Renae Campbell or Kathy Min. If you would like to listen to or view the recordings, please contact the AACC.