About
Nestled at the base of Schweitzer Mountain in central Bonner County, the Sandpoint Organic Agriculture Center (SOAC) was established in 2018 in part by a generous donation from original owner Dennis Pence and his family. The partial gift of what was formerly referred to as the Sandpoint Orchard, adjacent retreat center, dormitories and surrounding land added 48 acres to the University of Idaho's network of over 4,000 acres of land used for teaching, research and University of Idaho Extension activities. In 2007, Pence gifted 18 acres to the university that sits adjacent to the orchard. The combined properties equal a total of 66 acres dedicated to organic and sustainable agriculture production education and outreach.
The Sandpoint Organic Agriculture Center provides an opportunity to incorporate new educational modules, with hands-on experiences for University of Idaho students and faculty as well as members of the North Idaho community who are passionate about organic and sustainable crop production.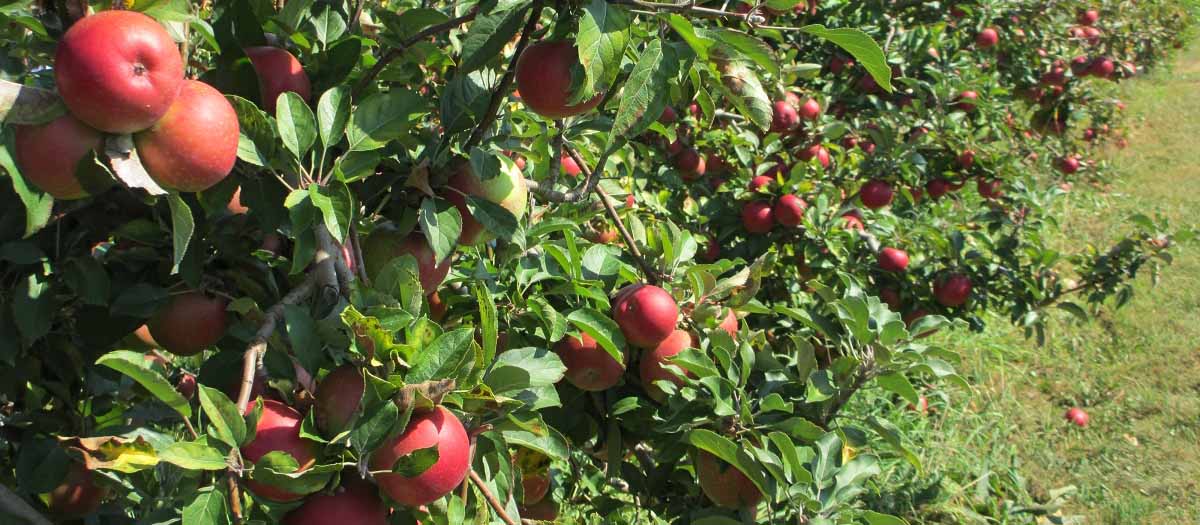 Heirloom fruit
Over 15,000 different varieties of apples have been named in North America since the 16th century. Of those, only 3,000 remain in production today and just 11 varieties comprise 90 percent of commercially grown apples. As the heirloom varieties fall from production, there is imminent threat that they may be lost forever.
The Inland Northwest has a unique climate that plays a large role in determining what crops and which varieties will do well in an average year. At SOAC, we use our wide varieties of apple, pear, cherry and plum trees to determine which are best suited to our specific microclimate.
Currently, the orchard contains 68 different varieties of apples, most of which are heirloom varieties that are grown in only a handful of orchards across the United States. By experimenting with these widely unknown varieties, we are determining which are best suited for the Inland Northwest, as well as helping to preserve the rapidly disappearing history of this fruit.