Production and Storage
Cumulative growing degree days (GDD) for the 2023 Idaho potato crop in three locations compared to historical GDD. (Source of GDD from Agrimet with 50 degree Fahrenheit as a minimum and 86 degree Fahrenheit as a maximum.) Growing degree day cumulation begins April 1.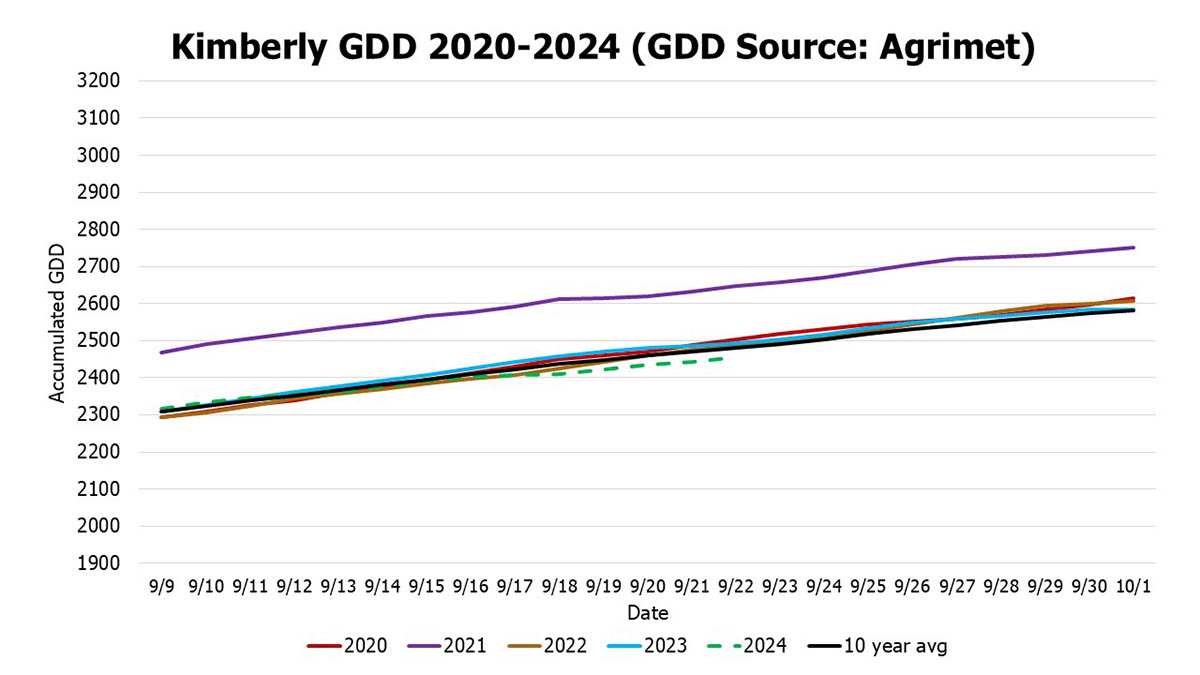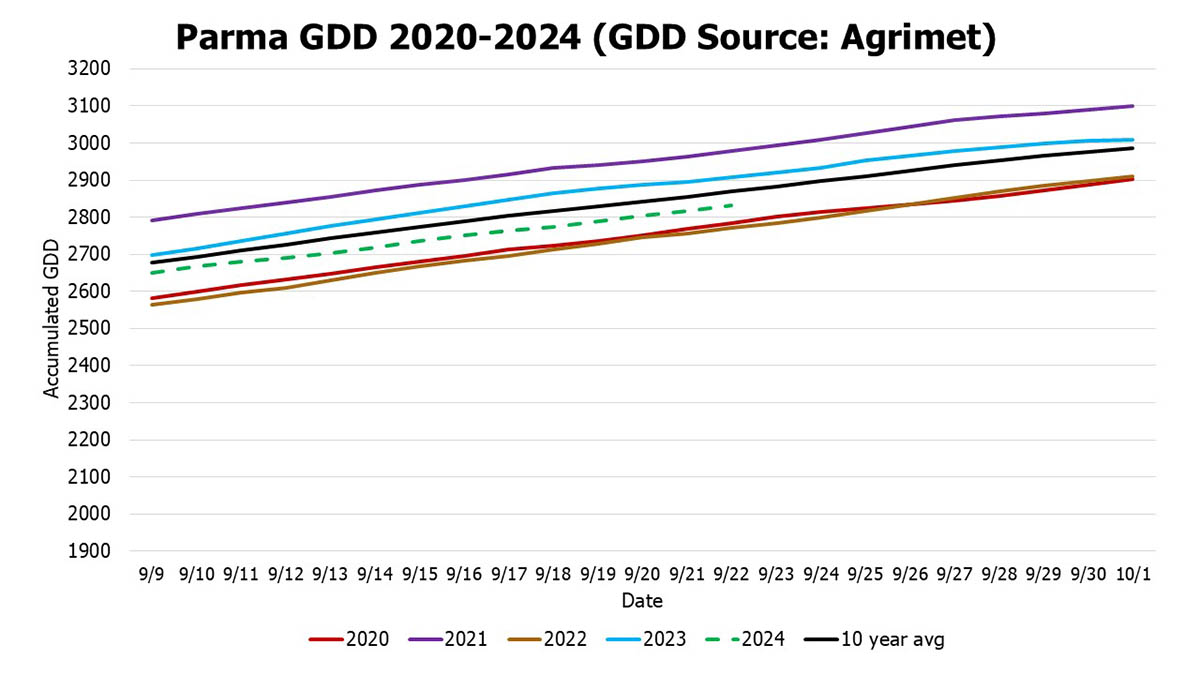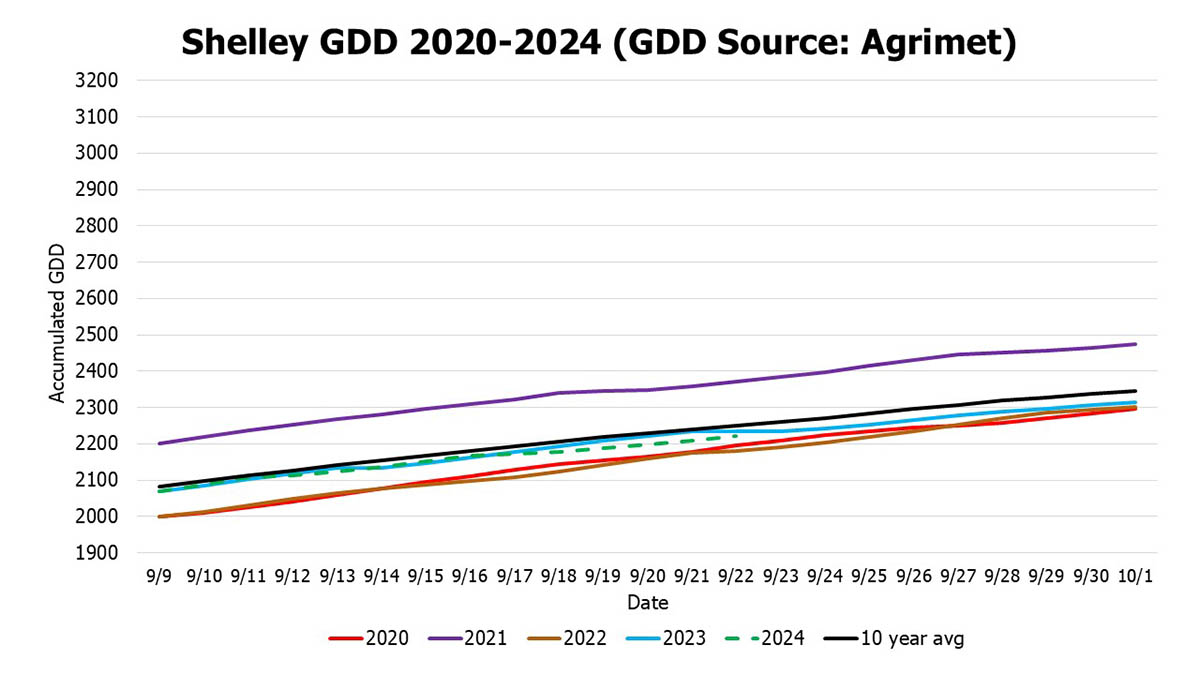 Below are a list of downloadable publications on topics related to production and storage.
Good Agricultural Practices (GAP)
Access Sustainability Audit and GAP Audit manuals; View foreign material reduction videos and information.