Hall of Fame
This award was created in 1962 and recognizes alumni who have achieved national or international distinction by their accomplishments and leadership. Consideration will be given for: distinction in career accomplishments; leadership within career organizations; voluntary leadership efforts in charitable causes; leadership efforts which have improved the cultural, social, political or economic well-being of society; prior recognition and honors; and artistic, innovative or technical accomplishments.
Nominations for this award are due to the Office of Alumni Relations by September 1 each year. For more information, contact the office at 208-885-6154 or alumni@uidaho.edu.
Previous
Next
Leah Frye '79
2023 Hall of Fame Recipient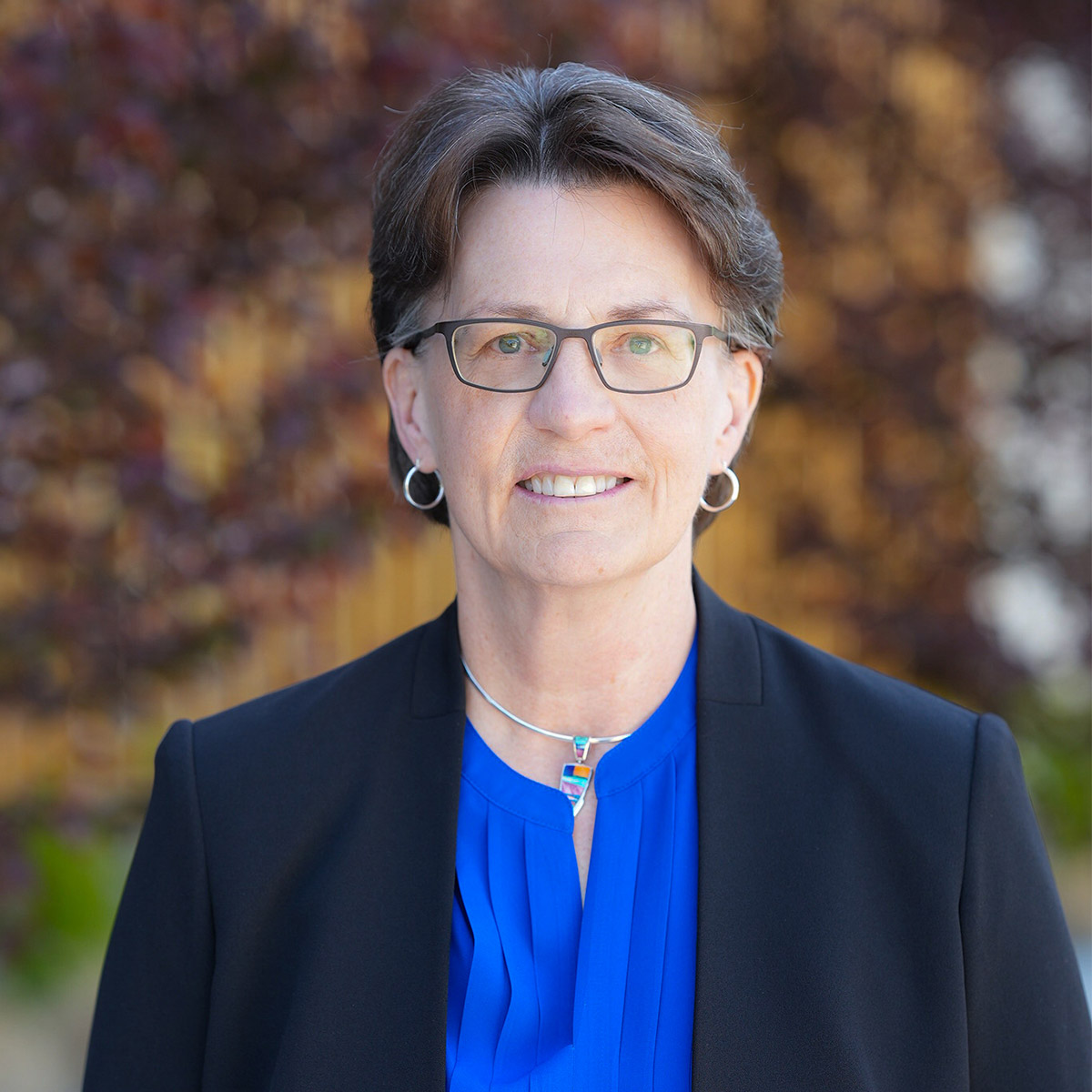 Leah Frye earned her B.S. in chemistry at the University of Idaho in 1979, followed by her Ph.D. in organic chemistry at Johns Hopkins University in 1984. Aa a student at U of I, Frye received the Ernest Hiram Lindley and Elizabeth Kidder Award (Outstanding Senior, College of Letters and Sciences) and William H. Cone Award (Outstanding Senior, Department of Chemistry). She was also awarded a graduate teaching assistantship for her junior and senior years. She was also recognized nationally by being elected to the Phi Beta Kappa and Phi Kappa Phi honorary societies.
She completed a post-doctoral fellowship in the Department of Pharmacology and Experimental Therapeutics at the Johns Hopkins School of Medicine, supported by a prestigious NIH National Research Service Award. After a year at the University of Virginia, Frye joined the faculty of the Rensselaer Polytechnic University as an assistant professor of chemistry in 1987. She was promoted to associate professor with tenure in 1993.
In 1995, Frye left Rensselaer and joined Boehringer Ingelheim Pharmaceuticals as principal scientist, a position she held until 2001. In 2002, she began her distinguished career with Schrödinger, a company that develops chemical simulation software for use in pharmaceutical, biotechnology and materials research. She co-founded Schrödinger's Drug Discovery Applications Group and served as project leader (2002-2007), director (2007-2010) and senior director (2010-2012). Frye served as vice president of the Drug Discovery Applications Group from 2012 to 2019, with more than 80 people on her team.
Frye has an extensive record of research and publications. She is an inventor on 20 U.S. patents. She is active in professional organizations, including the American Chemical Society and has served on committees for the National Institutes of Health and the US National Academies of Sciences, Engineering and Medicine. Frye has also been active in promoting the field of chemistry and supporting opportunities for women in the field.
Frye currently lives in Portland, Oregon, and has been married for more than 40 years to Daniel Frye '79, a 2010 Alumni Hall of Fame inductee. Although she no longer lives in Idaho, she continues to contribute to the university. Since 2019, Frye has served as a member of the U of I College of Science Advisory Board. In addition, she and her husband established the "Daniel and Leah Frye Chemistry and Physics Scholarship," which supports students who are Idaho residents and members of underrepresented groups in science and technology. She is also a member of U of I's Heritage Society for including the university in her estate plans.
In 2018, Frye was recognized with an Alumni Silver and Gold Award for her extraordinary career in science and technology, and in the interdisciplinary areas of chemistry, biology and medicine. In recognition of her distinguished career accomplishments and leadership in improving the well-being of society through drug discovery research, Leah Frye is very worthy of induction into the University of Idaho Alumni Hall of Fame.
Charlotte Hill '76 '77
2023 Hall of Fame Recipient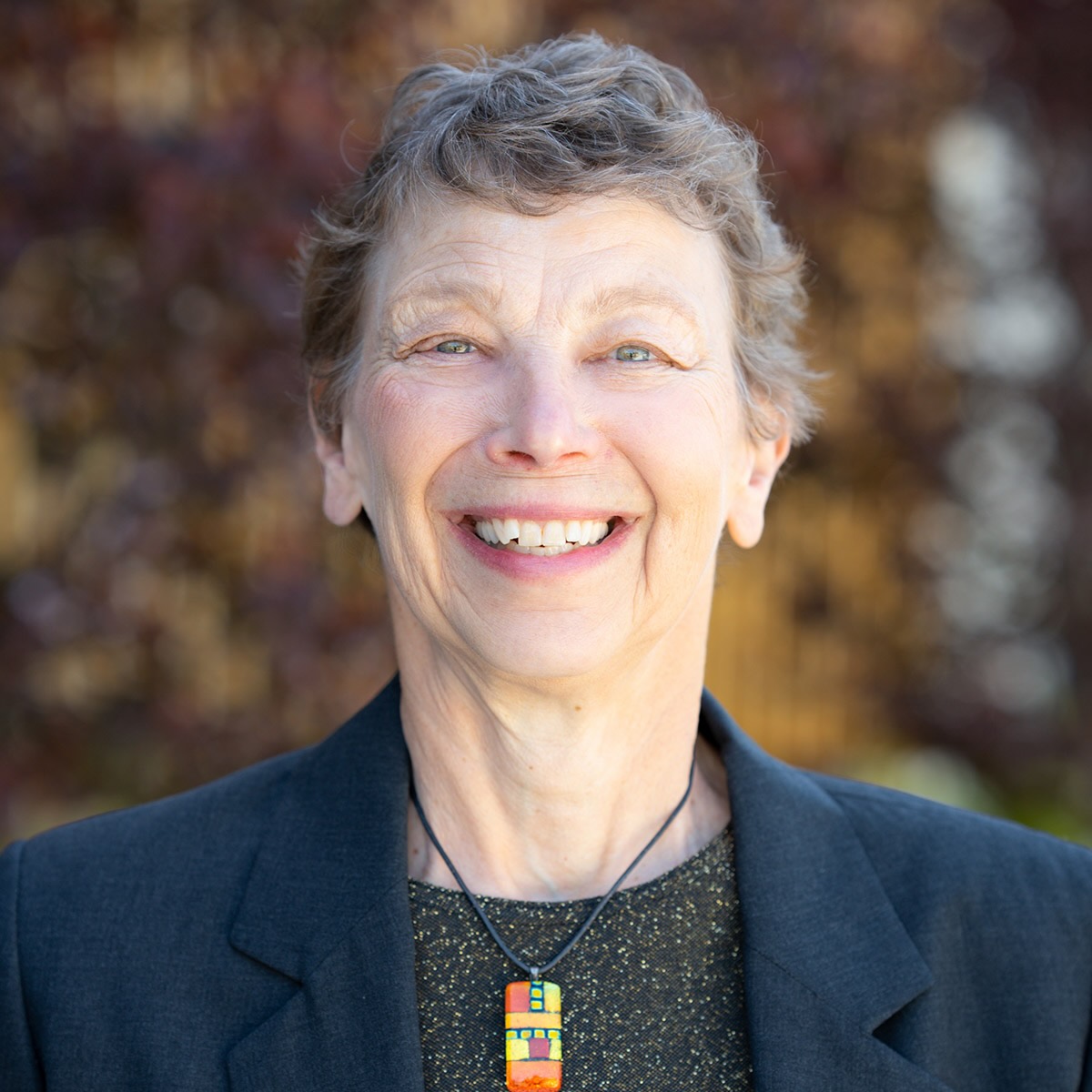 Charlotte Hill was born in Jerome, Idaho, and after living in other states, her family returned to their "roots" in Hailey, Idaho. She graduated from what is now Hailey High School, but at that time was known as Wood River High School. Hill earned her bachelor's degrees at the University of Idaho in bacteriology and chemistry in 1976 and 1977. She earned an M.B.A. at Washington University in St. Louis, Missouri, in 1994.
Hill began her career as an analytical chemist at the Idaho National Engineering Laboratory (INEL, now INL) from 1977 to 1979. Her research at INEL resulted in the development of new methods to identify, isolate, and quantify specific ions relating to use or production of nuclear or geothermal energy. Recycling nuclear waste is critical to the cost-effectiveness and waste reduction in the nuclear industry. The ion chromatographic techniques she developed were important in identifying and quantifying critical ions to reduce waste and enhance pollution reduction.
Hill worked for IBM from 1980 to 1989, rising to the position of manufacturing engineering manager, with responsibility for the development, building and maintenance of high-volume processing equipment for hard disk drive magnetic media. For her contributions to improve the yield of disk assemblies and their components, and validating methods of cleanliness pertaining to clean rooms, equipment and personnel, Hill was awarded the Excellence Award at IBM.
She served as senior manufacturing engineering/production manager for Electronics & Space Corp. from 1989 until 1995 and as vice president of operations/quality assurance for Rantec Microwave and Electronics from 1995 to 1996.
In 1996, Hill began her distinguished association with Georg Fischer Signet, a company in El Monte, California, which is a subsidiary of Switzerland-based Georg Fischer Corporation. She served as vice president of operations from 1996 to 1999 and as vice president of marketing from 1999 to 2001. She served as president and CEO from 2001 to her retirement in 2016.
During her time as president, the company grew from $11 million to $35 million in revenues. Hill also led work to develop products to reduce water usage and avoid contamination.
Hill has been active in professional organizations and served on the Measurement, Control and Automation Association board of directors from 2005 to 2011, including service as vice chair and chair. She has also been active in the Los Angeles Section of the Instrumentation, Systems, and Automation Society, having served in the past as secretary and treasurer.
Hill also contributes to her local community through volunteer efforts. Notably, she has supported meaningful job creation efforts for persons with disabilities in the manufacturing facilities of Georg Fisher. She also generously supports the American Red Cross and University of Idaho.
Hill has contributed to U of I for many years. Hill is a member of U of I's Heritage Society for including the university in her estate plans. In 2020, she co-sponsored the Charlotte Hill and Carol Lisek Science Excellence Endowment. The endowment provides scholarships for undergraduates in a broad range of disciplines including chemistry, biological sciences, and animal, veterinary and food sciences. She is an active and valued member of the College of Science Advisory Board.
University of Idaho has recognized her distinguished career and contributions to society with the Silver and Gold Award in 2013 and with induction into the College of Science Academy of Distinguished Alumni in 2019.
For her career accomplishments and leadership in career organizations, Charlotte Hill is very deserving of induction into the University of Idaho Alumni Hall of Fame.
Randy Luten '83
2023 Hall of Fame Recipient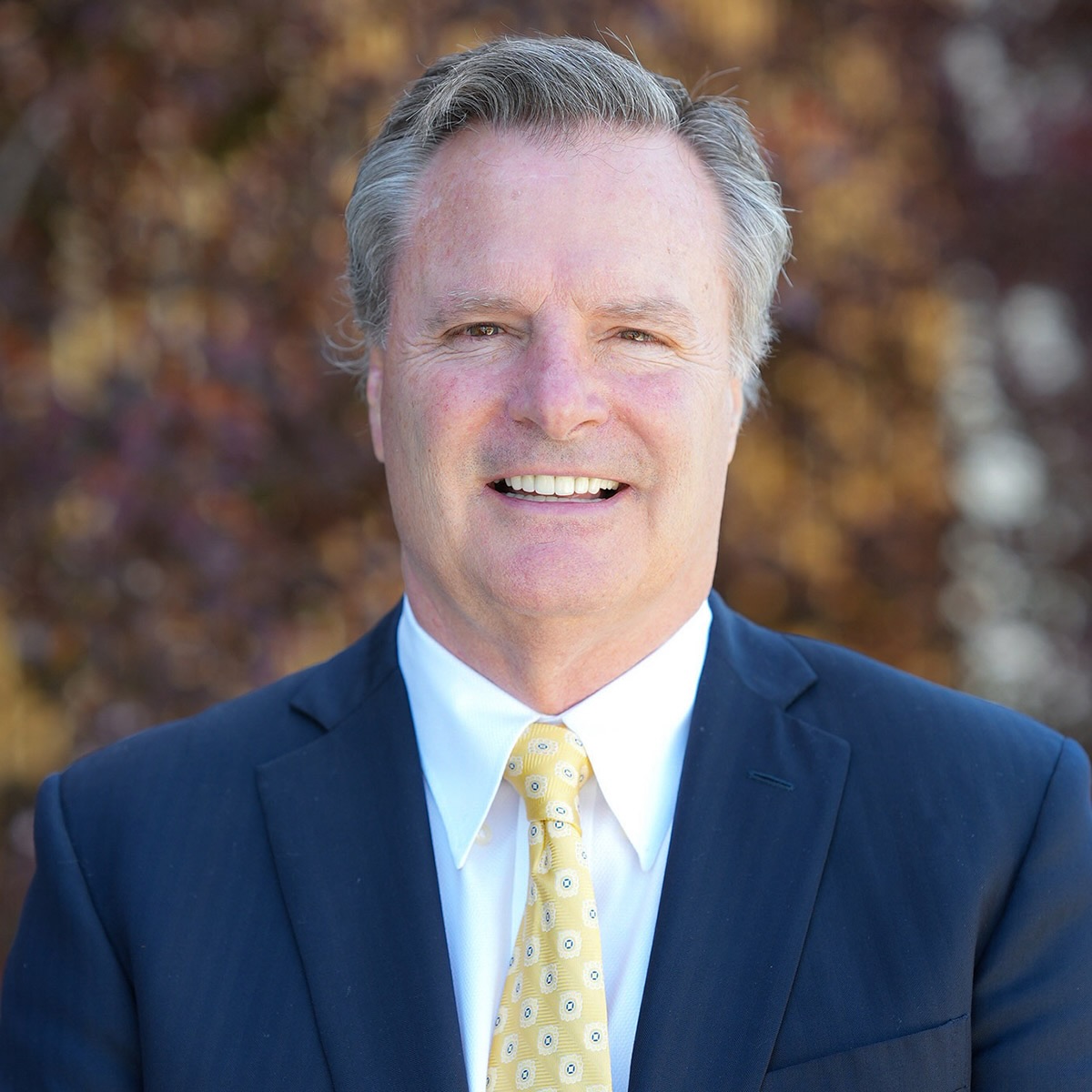 Randy Luten is a stellar Vandal who has served his community, country, profession, and alma mater with distinction. During his illustrious 35-year military and professional career, he achieved the rank of Major in the U.S. Army before transitioning his career to the civilian world.
A son of the South, Luten came to the University of Idaho to play football in the late 1970s. He joined the Lambda Chi Alpha fraternity, served on the student recreation board, and worked as a graduate assistant football coach. He also worked several jobs to help pay for his schooling. Those included writing parking tickets on campus, making sandwiches for a local eatery and buying and selling used cars.
During a very busy weekend, he married his college sweetheart, Margaret "Peggy" Matukonis '82, '83 on a Friday, commissioned in the Army the next morning and graduated later that Saturday afternoon with a bachelor's degree in general studies.
At that point, Luten immediately went to Fort Benning, Georgia, where he completed officer basic training, and Airborne, Ranger, Demolition and Air Assault schools. He was awarded the Merrill's Marauders Award for Best Ranger.
After serving as a platoon leader and executive officer in the infantry, he was transferred to Intelligence in Europe. His specialty was Human Intelligence, and with his interest in technology, he developed the first database for all source intelligence collection and was selected to run a new intelligence field called Measurement and Signature Intelligence, or MASINT.
Although Luten left the military in 1994, he was called back into service two years later during the Bosnian conflict to serve as head of US NATO Human Intelligence Operations in Sarajevo and Chief of Special Operations Intelligence in Bosnia and surrounding countries. After Bosnia, he worked for Electronic Warfare Associates designing robots and spectral analysis systems and was called back into service again for Y2K and following the Sept. 11 attack on the U.S. He has received multiple military awards and decorations during his career.
Luten was then recruited by the Drug Enforcement Agency (DEA) Special Operations Section to develop leading-edge intelligence collection systems for its programs. While serving as an intelligence analyst/technical advisor in the Special Operations Division of the DEA, Luten designed and developed a database to monitor international drug activities and track the top-10 drug lords and all their known associates throughout the world. This database was key to capturing some of the most powerful cartel leaders in Mexico and Central and South America, and in providing supporting evidence in subsequent trials.
After working for several IT companies in the Washington D.C. area, he started Logicteer in 2006 and bought another IT company, ASD Corp, combining the two to provide a full-service IT company specializing in large-scale datacenter deployments, national networks, and big data. Logictier was the first cloud company in the world with customers including the Salt Lake 2002 Olympics and Sony Pictures streaming media.
Luten's interest in international service has never waned. In April 2022, he returned from a humanitarian mission in Ukraine started Humanitarian Express, a non-profit organization focused on solving some of the problems in Ukraine, especially European customs delays and supply delivery. The organization also supports the overall humanitarian coordination effort in Ukraine. He knew with a little cooperation from the United Nations and the State Department, and the use of new technologies, Humanitarian Express could turn resupply from a 30- to 60-day venture into a 3- to 4-day operation.
Luten's wife Peggy passed away in 2012. Together, they had two children, Megan, and Christine. Christine Luten is currently attending the University of Idaho as a proud Legacy Vandal. In 2019, Luten married Kathleen Duncan, who has three children from her first marriage: Kara, Alex, and Patrick Duncan.
Throughout all facets of his career, Luten remained a steadfast and loyal Vandal. He was a member of the advisory council for the university's Operation Education for Veteran Students and is a current member of the Vandal National Scholarship Foundation board and given generously to support these and other programs.
Starting in 2011, Luton joined the U of I Alumni Association (UIAA) board of directors where he served his fellow alumni for 10 years, eventually becoming president of the board. At the UIAA board meeting in spring 2017, Luten presented a big, bold idea to benefit Vandals for decades to come. After talking with then-Athletics Director Rob Spear, Luten asked his fellow board members to consider making a major donation to the new arena. The donation would give UIAA naming rights to a space in the arena for all members of the Vandal Family to gather and connect. It was his initiative and imagination that persuaded the UIAA board to approve a six-figure investment in the new arena.
In addition to the inspiration to invest in the arena, Luten applied his business acumen to ensure the UIAA board had the resources to make it happen. He took a hands-on role in helping to manage the board's funds through some of the stock market's most volatile times. As a result, the board was able to secure the funds for a $500,000 investment in the arena without touching the corpus of its endowment.
The UIAA gift became a catalyst for other organizations and individuals to make major gifts to the arena project. It was a turning point in the overall fundraising campaign for the facility that created the space known as the Alumni Club Room.
Randy Luten epitomizes the intelligence, initiative, grit and spirit of a true Vandal, and he is a perfect candidate for the Hall of Fame.
Previous
Next
Virginia Brodin Wright '67 '69
2022 Hall of Fame Recipient
Ramesh C. Kumar '81
2022 Hall of Fame Recipient
Charles T. Ratcliffe '67
2022 Hall of Fame Recipient
Dennis T. Sauer '72
2022 Hall of Fame Recipient
Brian K. Hill '65
2021 Hall of Fame Recipient
Richard F. Swindell '72
2020 Hall of Fame Recipient
Michael Donaldson '76
2019 Hall of Fame Recipient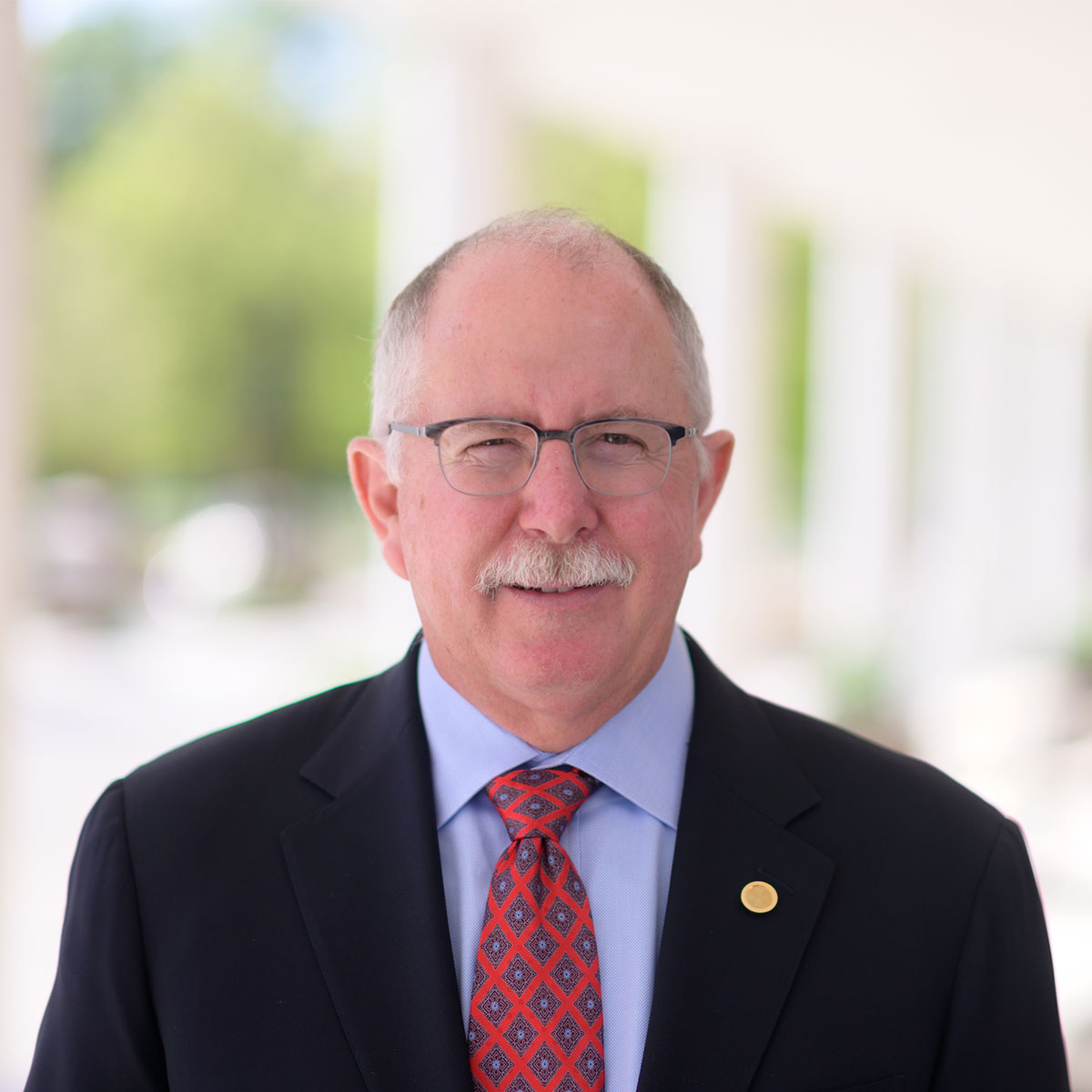 College of Science graduate Michael Donaldson retired in 2014 as president and CEO of Valent U.S.A. Corporation, Valent BioSciences Corporation and Pace International, and executive officer for Sumitomo Corporation. Donaldson's career has focused on both biorational products (a range of low environmental impact substances or productions biologically derived) and conventional chemicals for agriculture, forestry and public health. His pioneering work in the area of biorational products spanned more than 35 years and included research and development, as well as business management positions with Sandoz Crop Protection, Abbott Laboratories and Sumitomo. In these roles, he led efforts to integrate biorational products as partners with conventional chemistries for pest management and the enhancement of crop quality and yield. During his last 14 years with Sumitomo, Donaldson's leadership significantly increased the global footprint of the Sumitomo biorational portfolio, culminating in the construction of the first world-class, dedicated manufacturing facility for biorational products located in Osage, Iowa.
Donaldson held various technical and business leadership positions in a major pharmaceutical company, as well as a global agricultural chemical company. He served on boards of the Biopesticide Industry Alliance Organization, Illinois Biotechnology Industry Association and MeisterPro Publications (Meister Media Worldwide).
Donaldson and his wife, Debbie, continue their involvement with the university in many ways. Currently they are working with the College of Business and Economics, the College of Science and others to help provide business training to enhance the skillset of students enrolled in technical degree programs.
For his leadership and contributions to the fields of agriculture and biotechnology, the University of Idaho Alumni Association proudly inducts Michael Donaldson into the Alumni Hall of Fame.
Richard Ormsby '56
2019 Hall of Fame Recipient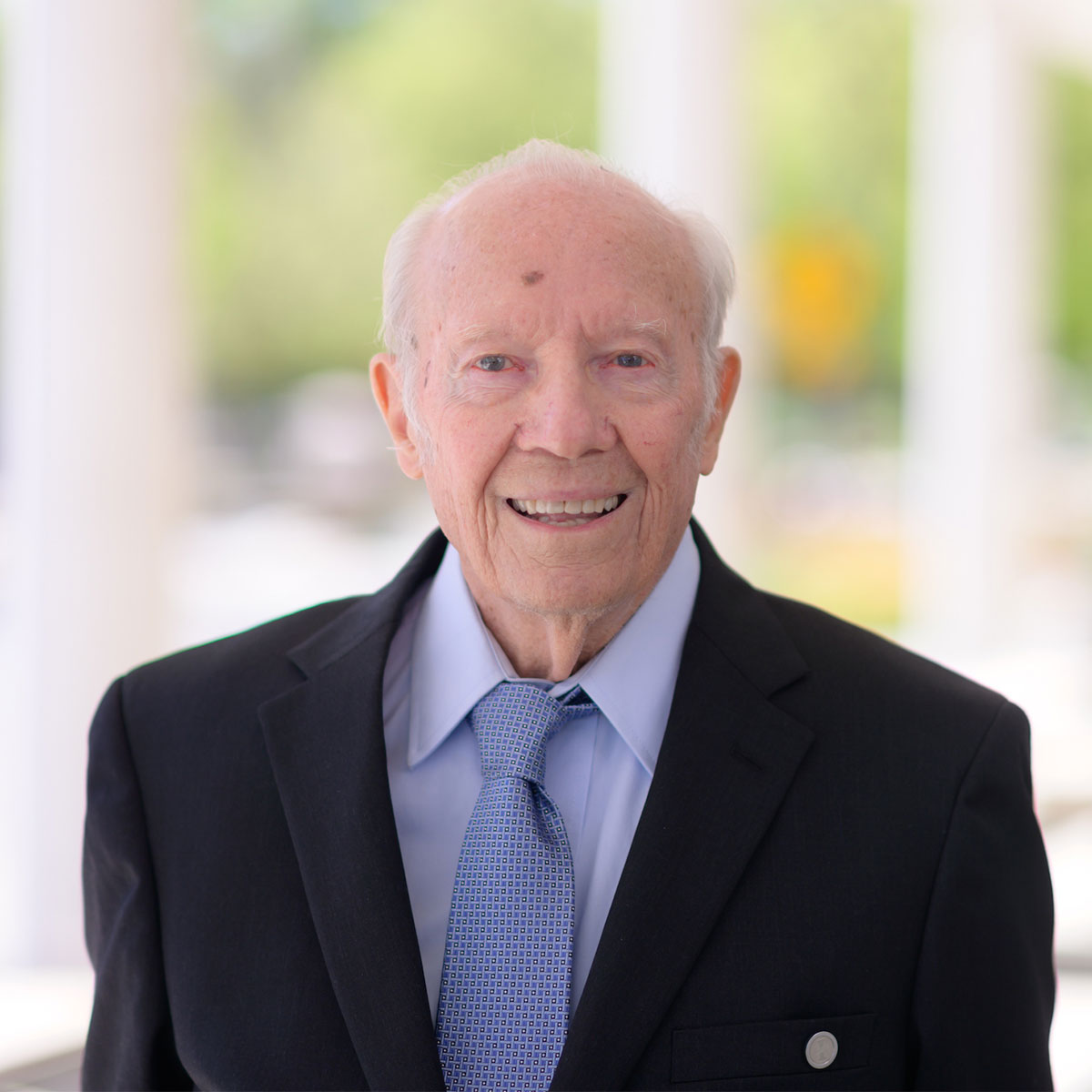 Richard Ormsby grew up in Coeur d'Alene, graduated from Coeur d'Alene High School and then transferred to the University of Idaho from North Idaho Junior College in 1952. He earned his electrical engineering degree from U of I in 1956, and that same year, married Marie Ingebritsen. The couple raised four children.
Upon graduation from U of I, Ormsby was immediately hired by the Western Electric Co. His first years there were spent in Boston studying computers at Massachusetts Institute of Technology and writing test specifications for the SAGE radar subsystem – the first automated air defense program in the world. During the next few years, he continued working with additional SAGE programs and was promoted to Engineer. He was transferred to New York where he attended the Western Electric Co. Graduate engineering school.
In January 1962, Ormsby joined the then-fledgling National Aeronautics and Space Administration. His 30-plus career at NASA spanned some of the most exciting years in space science and exploration.
He initially was hired to provide technical management for the design, implementation and verification of the group system for the Nimbus Spacecraft program, an experimental weather satellite that provided the first weather information for the entire planet and made it possible to accurately map Earth. That project also provided the first global positioning hardware and capability.
Ormsby later served as one of the mission operations managers for NASA's Solar Maximum Mission, which provided the first observation of the origin of solar flares. His final project at NASA was one of the largest undertakings in the organization's history – the Hubble Space Telescope, which provided views 10 times better than any ground-based telescopes.
He retired in January 1992.
For leadership and contributions to pioneering space exploration, the University of Idaho Alumni Association proudly inducts Richard Ormsby into the Alumni Hall of Fame.
Bruce Pitman '75, '89
2019 Hall of Fame Recipient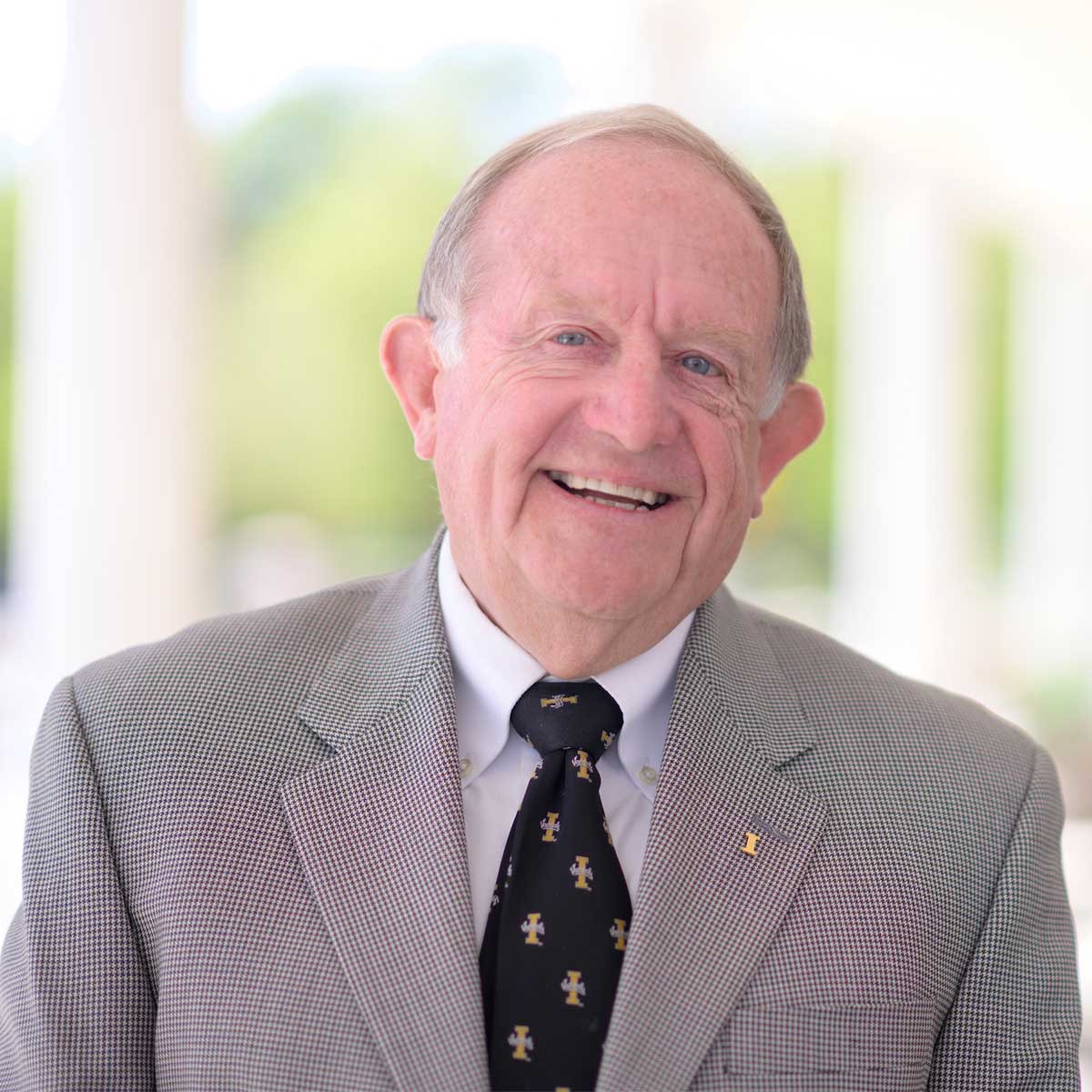 Indiana native Bruce Pitman moved to Idaho in 1973 with his wife, Kathy, and the couple have made the town of Moscow their home for more than 45 years. Pitman earned a Masters' of Education in 1975 and doctorate in Higher Education Administration in 1989. Their three children followed their father's example and all graduated from U of I.
An accomplished student affairs professional, Pitman retired as the Vice Provost of Student Affairs/Dean of Students in 2015 after serving the institution for 42 years and helping to shape the Vandal student experience. He began his career in 1973 as Greek and Advisor and became Dean of Students in 1981. Pitman served as a cabinet member for three U of I presidents and two interim presidents. He is known for his thoughtful demeanor and commitment to a safe and transformative community.
During his time at U of I, he faced complex campus challenges that included many types of student crises, but also celebrated the academic success, volunteerism, involvement and philanthropic achievements of thousands of undergraduates.
He has improved the university community through his caring and compassionate leadership serving on countless task forces, councils, boards and work groups such as Staff Affairs, Faculty Council, the Idaho State Board of Education Alcohol Task Force and the U of I Retirees Association. Nationally he served on the National Association of Student Personnel Administrators, Northwest College Student Personnel Association and Phi Gamma Delta Fraternity National Board of Directors.
Pitman volunteers and serves as the president of Family Promise of the Palouse Board of Directors, addressing the needs of families and individuals who lack sufficient housing, food and other needs. As a member of the Moscow Human rights Commission, he works to eliminate discrimination, improve human relations and effectuate the spirit and intent of applicable human rights legislation.
His deep-rooted passion for the university, love of the community and genuine compassion toward others has led to his natural role as mentor to countless students, staff and colleagues. He has received the Outstanding Employee Award, Staff Service Award, National Association of Student Personnel Administrators (NASPA), Northwest College Personnel Association awards and Rosa Parks Human Rights Community Award. In 2015, the then-Student Union Building was renamed the Bruce M. Pitman Center in honor of the man who, for many, represents the heart of the student experience.
For leadership and contributions to student life and success, the University of Idaho Alumni Association proudly inducts Bruce M. Pitman into the Alumni Hall of Fame.
James Russell '56
2019 Hall of Fame Recipient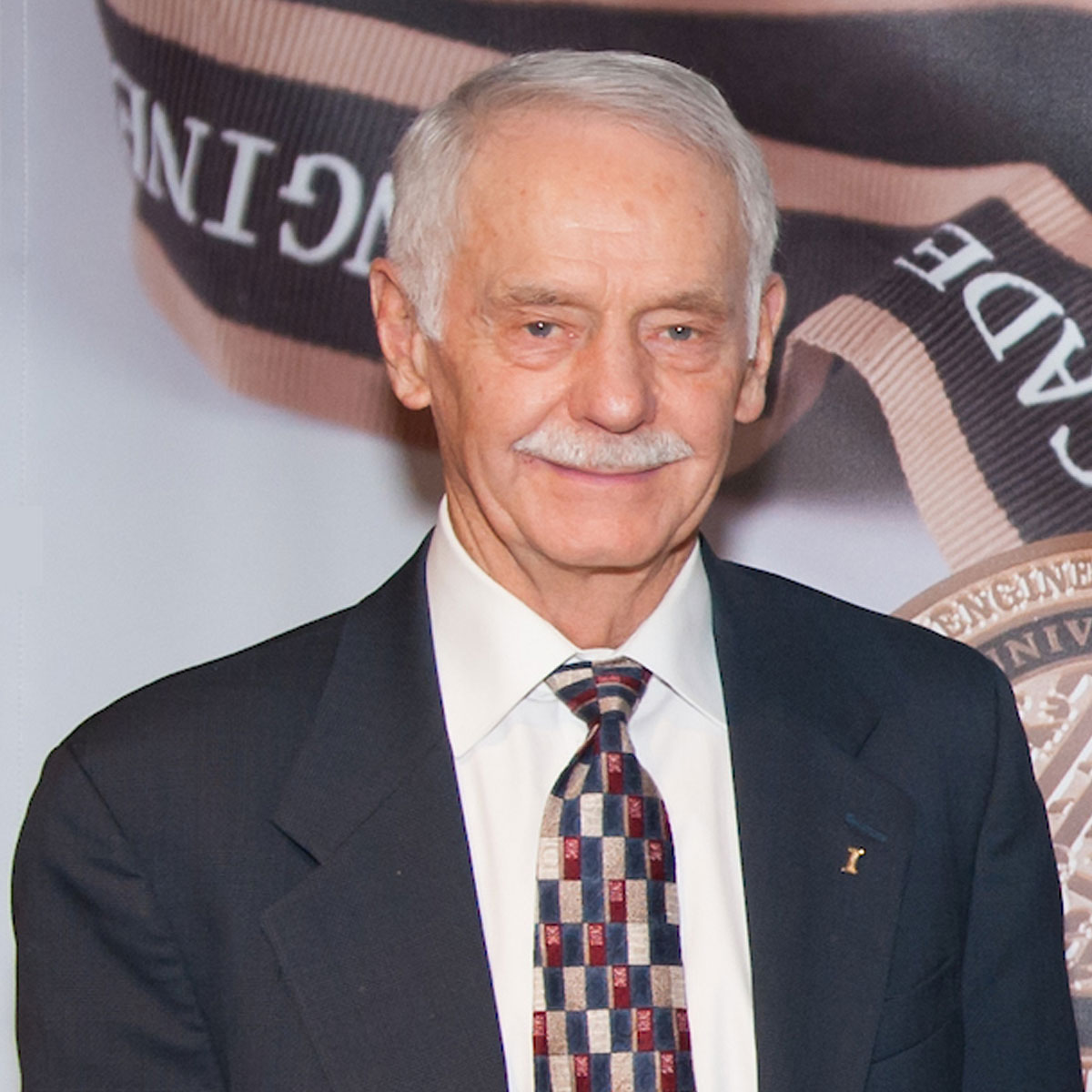 James (Jim) Russell was born in Sandpoint, Idaho in 1933 and grew up in North Idaho as one of six children of Alex and Mae Russell.
In 1952, he enrolled at the University of Idaho was actively involved in student organizations, ROTC and his living group. Upon graduation he received an Army commission and accepted an engineering job at Research Analysis Corporation (RCA) in Lancaster, Penn., where he worked for one year and obtained a patent for the company in power tube design and manufacturing.
Russell married Virginia (Ginny) Kelley in Sandpoint before moving east in 1956. The couple raised two children, James and Debra.
He served as a U.S. Army officer at the Redstone Arsenal Guided Missile School in Huntsville, Alabama, where he established the first military course in transistors and directed 75 instructors on missile guidance and propulsion courses for U.S. and foreign military personnel.
From there, Russell accepted a position at Johns Hopkins University's Operations Research Office, which later transitioned to Research Analysis Corporation, developing skills in operations research methods and improving security and efficiency. He published over a dozen reports on military communications and presented briefings throughout the Pentagon up to the Deputy Secretary of Defense.
Russell spent the bulk of his career as senior vice president of Science Applications International Corporation, helping grow a startup of 90 people into an employee-owned science and technology company with 42,000 employees and over $6 billion in annual revenue.
Russell has since worked as an independent consultant, corporate board member, senior advisor and private investor in helping over 100 technology companies develop and grow.
In recognition of his accomplishments and many technical contributions to the College of Engineering, Russell was inducted into U of I's Academy of Engineers in 2012. Inspired by Janssen, Russell "paid it forward" by giving to the Engineering Student Success Center and the Grand Challenge Scholars Program. He is a Loyal Donor to U of I with 29 years of generous support. During his career, Russell has served as a director on corporate boards, senior corporate advisor, information technology consultant for universities, private investor and a member of several professional and military technology committees. His private foundation provides charitable support to U of I and non-profit organizations fostering science and technology initiatives in the U.S. He has enjoyed a lifetime in sports as a player, coach and commissioner and his ongoing favorites are tennis, golf and fishing (especially in Idaho).
The Russells currently live in Rockville, Maryland and have a vacation home on the Pend Oreille River near Sandpoint where they enjoy gathering with family and friends.
For his leadership and many contributions to advanced technology applications, the University of Idaho Alumni Association proudly inducts James Russell into the Alumni Hall of Fame.
Roger Contor '53
2017 Hall of Fame Recipient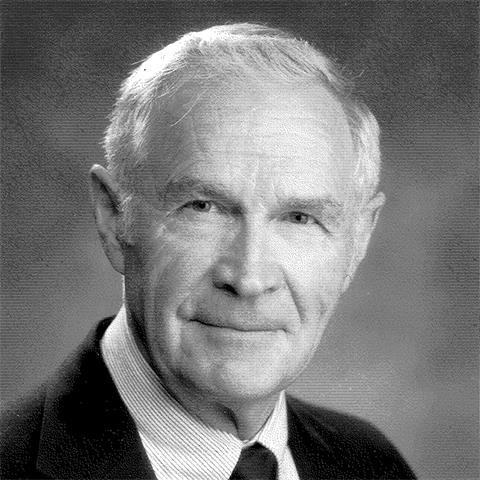 Roger J. Contor served in the U.S. army during the Korean War before graduating from U of I in 1953 with a degree in zoology from the College of Science. For 30 years, he worked for the National Park Service (NPS), as a park ranger, superintendent and then director of the Alaska Region.
A major career accomplishment for Contor came in 1972 when he served as the Secretary General of the Second World Conference on National Parks held in Yellowstone. 600 delegates from 88 nations attended and saw to the establishment of the World Heritage System.
In addition to serving in the United States park system, in 1968 Contor served as an advisor to the State of New South Wales, Australia, as it established is own national parks and reserve programs.
Contor dedicated his career to wilderness preservation, wildlife and the outdoors. After retiring in 1985, he served as a member of the Washington Fish and Wildlife commission as well as the Committee on Improving Science and Technology in the NPS. He currently lives in Port Townsend, Washington, with his wife, Susan.
John Norbury '83
2017 Hall of Fame Recipient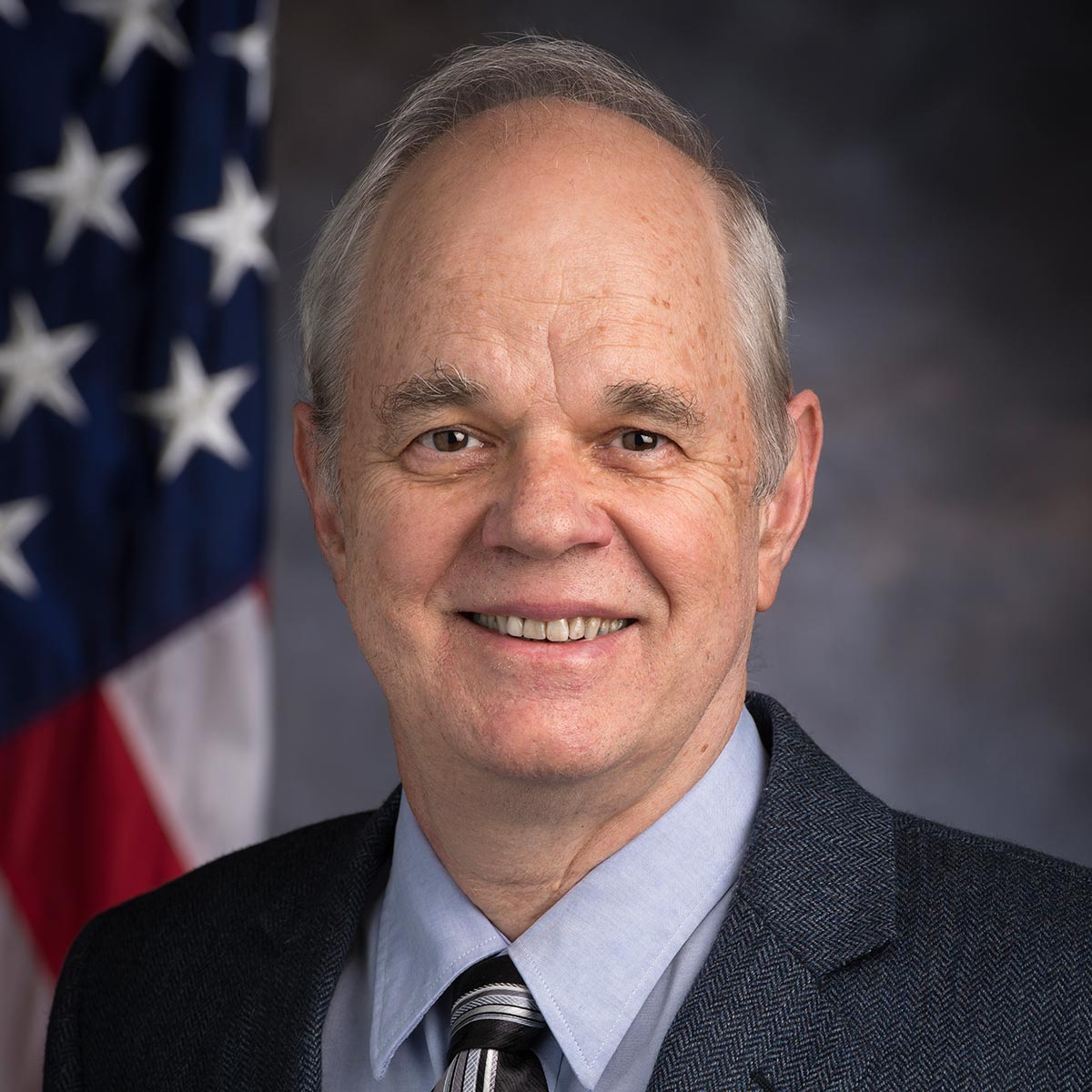 John Norbury '83, applied to attend the University of Idaho because he was looking for a new adventure and the opportunity to work with the interim chair for the College of Science, Phil Deutchman. Norbury, who has his master's and bachelor's degree in nuclear physics from the University of Melbourne in Australia, was asked by Deutchman to join him in his study of nuclear theory.
"He helped develop the theory and write the computer programs and do the calculations and make predictions before there was any data to compare it to," said Deutchman, who retired in 2002 after 34 years at UI. "He was excited about every aspect of it. We wrote a paper together after he finished his thesis and we got that published!"
Norbury was hired as a post-doctoral researcher at NASA Langley. He returned to Australia briefly before coming back to the U.S. to enter a career in academia. He was a visiting assistant professor of physics at UI from 1986-87. He joined visiting assistant professor of physics at UI from 1985-87 and joined the University of Wisconsin – La Crosse in 1992, moving to UW Milwaukee in 1997. Norbury had contracts with NASA throughout his time in academia and began working for NASA full time in 2007, after earning his U.S. citizenship.
On Aug 24, 2016, Norbury received NASA's Exceptional Achievement Medal, one of the highest honors given by the organization.
Norbury is currently the lead research physicist and leader of the Space Radiation Group at NASA Langley Research Center in Virginia. His work centers on calculating the radiation astronauts and spacecraft are likely to experience in space.
Ford Elsaesser '77
2016 Hall of Fame Recipient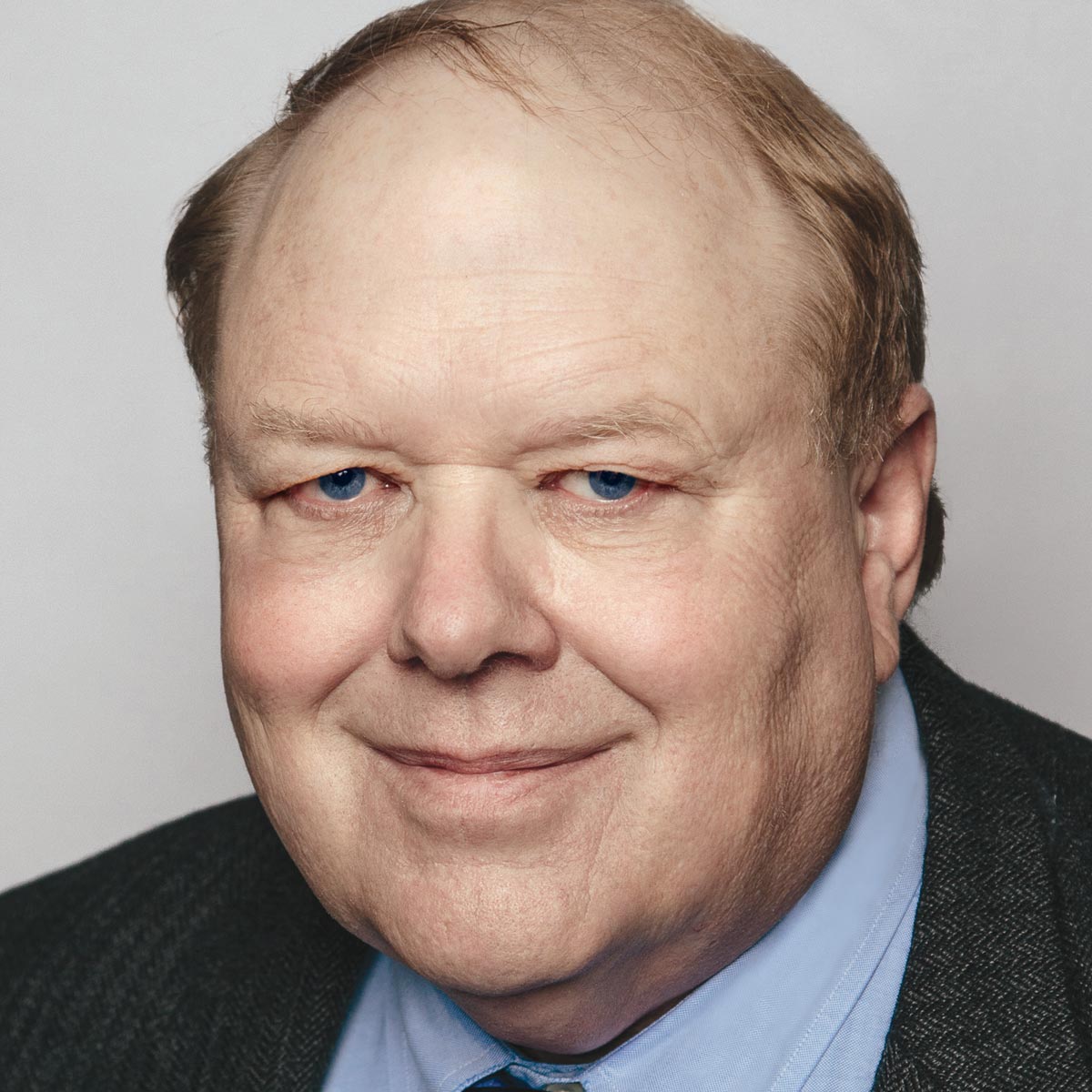 John Ford Elsaesser, Jr. received a Juris Doctor from the University of Idaho College of Law in 1977. Following graduation, Elsaesser co-founded the law firm now known as Elsaesser Jarzabek Anderson Elliott & Macdonald, in Sandpoint, Idaho.
Elsaesser has developed a nationally-recognized practice in bankruptcy law and has extensive experience in every aspect of insolvency, restructuring and bankruptcy issues. Ford's first major Chapter 11, filed in 1985, was the case of Riley Creek Lumber Co. This company was one of the very few lumber companies to successfully reorganize, and the company has now become Idaho Forest Group, one of the largest lumber producers in the Northwest.
Ford also served as the Receiver and Trustee operating the Schweitzer ski area for three years in the 1990's; and in 1994, successfully argued a case before the United States Supreme Court, resulting in a 9-0 decision written by the late Justice Antonin Scalia.
Ford has served for many years as Chairman of the Board of Bonner General Health, which operates the largest community health facility in the region. He recently joined and helped found Food For Our Children, to deal with the problems of food insecurity for children in low-income households in Bonner County.
Elsaesser has been the bankruptcy professor at the U of I College of Law for over ten years. At the College of Law, he has coached the bankruptcy moot court team to a national championship in 2001; and in 2016, his team won the Award for Best Brief.
Ford was also recently recognized by the U of I College of Law faculty by receiving the Order of Legal Merit Award.
His daughter, Katie Elsaesser, a "double-Vandal" (undergraduate and law), has joined the law firm in Sandpoint
Marke Hedge '85
2016 Hall of Fame Recipient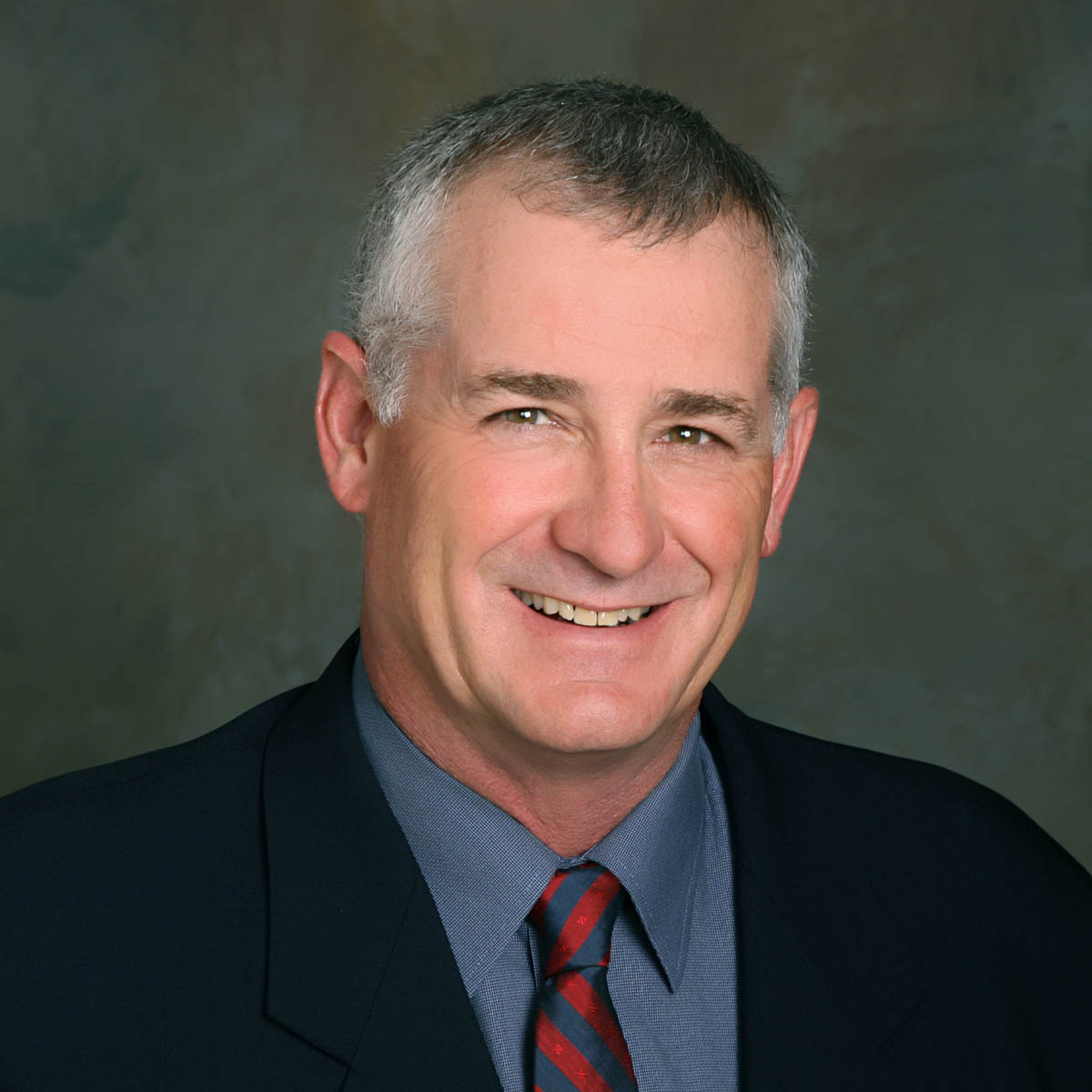 Mark Hedge grew up in St. Anthony and graduated from the University of Idaho College of Engineering in 1985 with a bachelor's degree in civil engineering. Following graduation, Hedge joined a growing civil firm in Las Vegas. After four years designing residential subdivisions, he took a position with a small firm doing casino and resort work.
Hedge co-founded Lochsa Engineering with fellow alumnus Jess Haldeman'84, '86. Their timing was fortunate and in 10 years L o c h s a had approximately 170 employees in Vegas and Boise. They provided civil and structural design and consulting on resorts such as Mandalay Bay, Wynn, Encore, Palms, LINQ, City Center, Planet Hollywood, Hard Rock, and Silverton. Unique projects include spiral escalators at the Forum Shops, the Shark Reef at Mandalay Bay and the Grand Canyon Skywalk. They continue to participate in gaming and non-gaming properties in Nevada and throughout the country. Lochsa celebrated its 20th anniversary in 2015.
Jess passed away in 2007 after a long bout with cancer. Mark and his remaining partners (including Ted Egerton,'90) took the company reins and unknowingly lead the firm directly into the Great Recession. Eventually , a reformatted Lochsa Engineering emerged as times got a little better. Now they have approximately 70 staff members in Las Vegas, Boise and Denver.
Moving forward, Hedge anticipates Lochsa's involvement in significant projects to continue. Lochsa's current projects includes design on the new Las Vegas Arena, expansions at various resorts, and numerous education, warehouse and commercial projects.
Hedge served on the UI Foundation Board of Directors and is avid golfer who thinks his 40 slump will eventually end. He lives with his wife of 22 years, Carole, two cats and two dogs. They have a 27 year old daughter, Katie, who is a professional in sports marketing and administration.
Brian Oswald '92
2016 Hall of Fame Recipient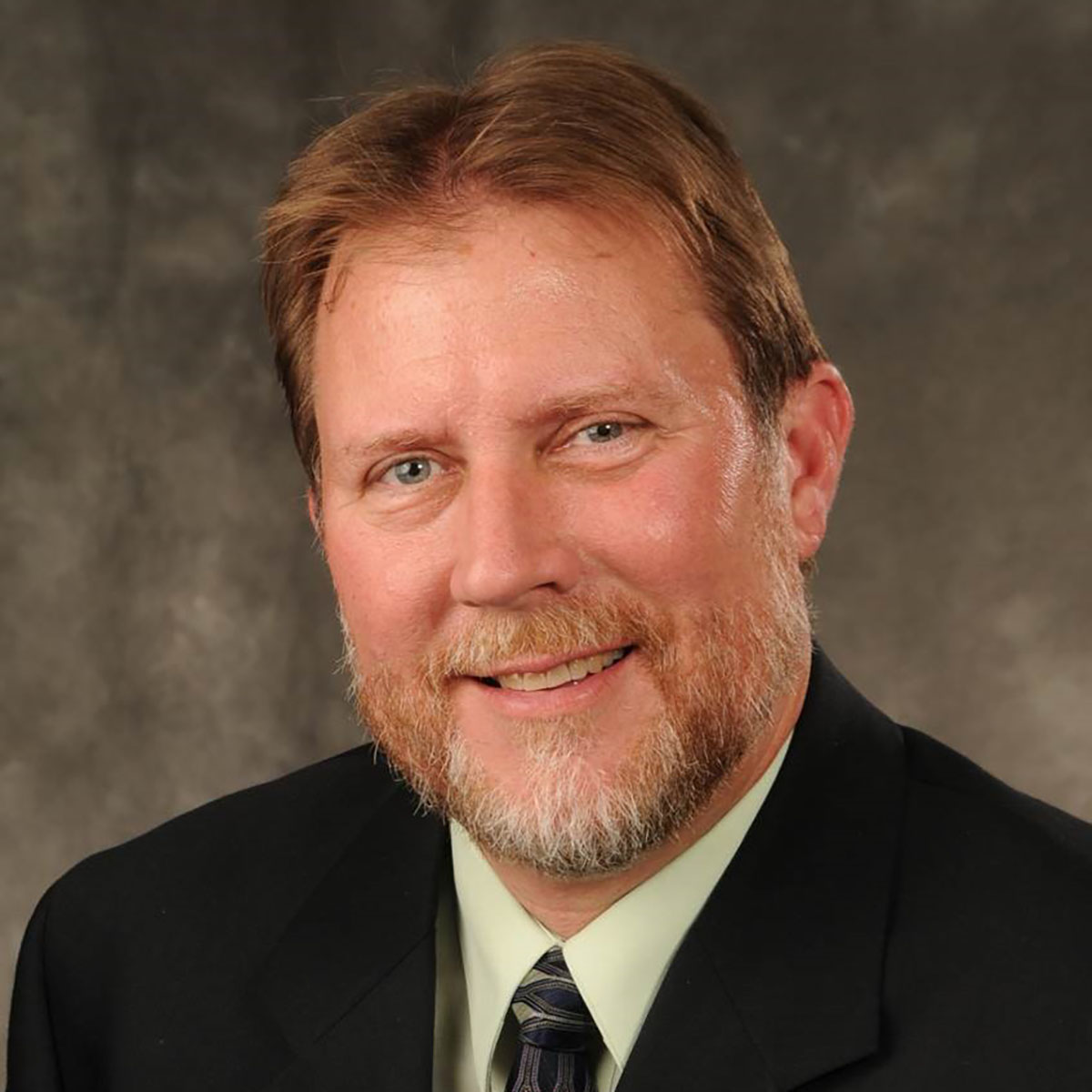 Brian Oswald graduated with a doctorate from the University of Idaho College of Natural Resources in 1992. After graduation, Oswald took a position as assistant professor of forestry at Alabama A&M University in Huntsville, Alabama.
Oswald currently holds the Joe C. Denman Distinguished Professorship in fire ecology, silviculture and range management at Stephen F. Austin State University in Nacogdoches, Texas, joining the faculty there in 1995. His research on fire ecology in England and The Netherlands has gained him international recognition as an expert lecturer on fire ecology and resulted in books and courses in The Netherlands. He has authored over 70 articles, proceeding papers and book chapters.
Oswald's contributions to silviculture and fire management of southern forests in the United States has led to a better understanding of these forests responses to fire and management activities. He works tirelessly to make his findings available to forest land managers in Texas and throughout the South.
Oswald's dedication to students has gone beyond the call of duty, encouraging student potential and providing them with communication skills essential within and beyond the realms of academic life. His ability to simplify complex ideas and concepts has attracted admiration among students and peers.
Oswald has been recognized many times for his achievements in teaching and research. In 2004, U of I's College of Natural Resources presented him the Mid-Career Alumni Achievement Award and in 2002 he was presented the Carl A. Schenck Award by the Society of American Foresters for outstanding forestry education.