Honors Program Community
A diverse community is key to a strong Honors Program, and we offer students, alumni, and families a variety of opportunities to engage. Students become part of our Honors community through our residential living option and participation in a number of Honors Program student clubs, such as the Honors Reading Club, the Honors Student Advisory Board, and by serving as an Honors Student Ambassador, Honors Peer Mentor or editor for The Looking Glass.
Make friends! Connect with like-minded and motivated students from all academic disciplines.
Enjoy support! Create and enjoy a community of Honors Program students who support your academic ambitions.
Increase your academic success! Join study groups with students on your floor who are also in your Honors classes.
Honors Program residential communities provide students with the advantage of meeting and living with other students who maintain high academic standards and motivation. In addition, many of the University Honors Program co-curricular activities are hosted in Scholars LLC in conjunction with University Housing and Residence Life.
For more information and on how to apply for University Housing and Residence Life opportunities, visit Housing and Residence Life.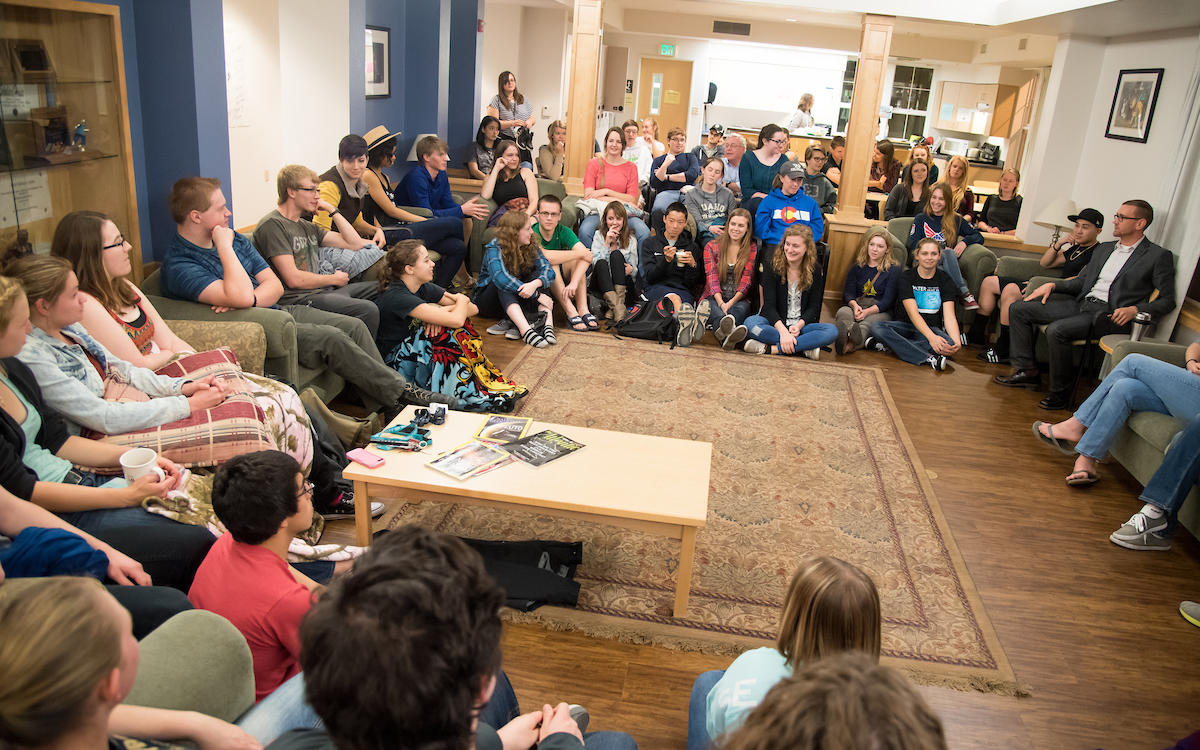 Honors Program Co-Curriculars
There are many leadership and service opportunities offered within the Honors Program.
Our student magazine, The Looking Glass, is published entirely by our students and includes creative, non-fiction and/or research contributions by honors students.
For more information on how to get engaged in any Honors Program co-curriculars, email honors@uidaho.edu.