Professional Staff
Norma Espinoza-Aguilar - Wallace West Resident Director
Saludos! Originally from Pico Rivera, CA, Norma is very excited to be a member of the Residential Life Team at the University of Idaho. Before becoming a Vandal, Norma worked as a Hall Advisor at Northern Vermont University, while earning her MFA in Studio Art. She also graduated from Grand Valley State University in Allendale, MI with a Bachelors of Arts degree in Studio Art. Although the focal emphasis of her art is metalsmithing/jewelry, she also likes to paint, draw, and create 3-D sculptures.
In her free time, Norma enjoys a good movie, listens to music, and spends time with her dog, Diego. She also loves to go rock hounding. She's dug up crystals in Arkansas, Herkimer diamonds in New York, smokey quartz in New Hampshire and tourmaline in California. There just seems to be something about the hunt for the perfect gemstone that she finds exhilarating!
Norma's excited to be part of the Vandal family and the community of Moscow.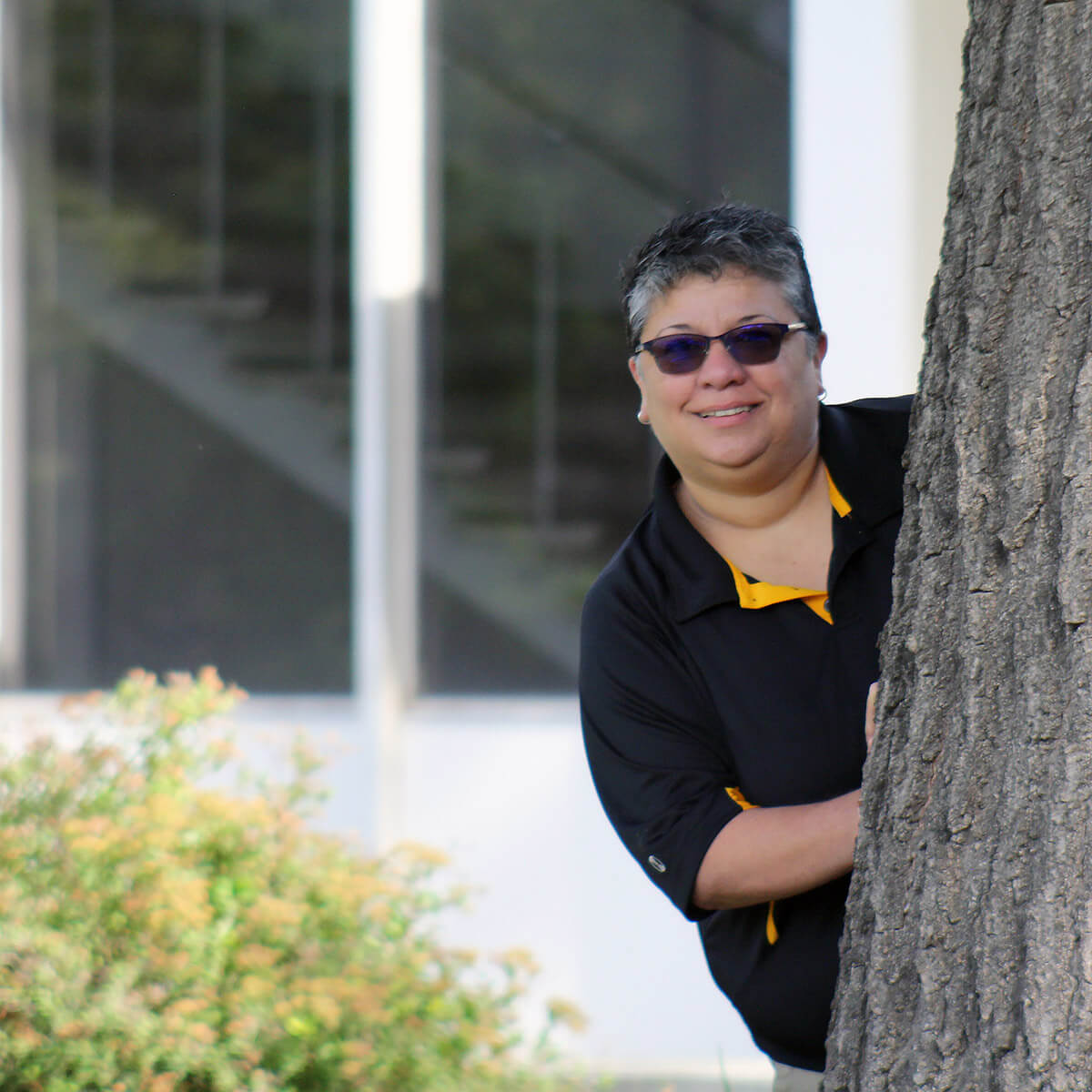 Jamie Kieltyka - Wallace East Area Coordinator
Hi there! My name is Jamie Kieltyka and I'm thrilled to be on the Residence Life team at the University of Idaho!
I'm originally from Chicago, Illinois and am a huge Cubs and Blackhawks fan. I have a bachelor's degree in English Literature from Western Illinois University and a master's degree in Student Affairs Administration in Higher Education from Ball State University (Chirp Chirp!).
I am a huge fan of music and have played a wide variety of instruments in my life and have been cast in some musical theater productions. I love to read and watch movies in my free time. I enjoy board games and card games, but I'm truly terrible at video games. I can't wait to get to know all of the awesome folks in the Vandal Community!