Creating Medical Monsters
U of I Medical Education Professor Teams With Design Students to Teach Physiology With Fun
The creatures in the Medimon project were inspired by Pokémon — but unlike their namesake, players might not want to catch them all.
Take Pancreatitis: A fish scarred by calcium deposits, gnawing on its own fin while carrying a bottle of booze and a bag of gallstones.
He's far from adorable. But he might help players remember that pancreatitis causes the pancreas to form calcium deposits and digest itself, and that alcohol consumption or gallstones can cause it.
"My goal in Medimon is to have everything have a double meaning."

— Tyler Bland, Assistant Clinical Professor
Medimon: A Game of Medical Monsters is the invention of Tyler Bland, an assistant clinical professor in the Idaho WWAMI Medical Education Program. He teaches pharmacology, the science of drugs and their uses.
"Pharmacology is a thread here in the Idaho WWAMI program, which means that it runs throughout years one and two for the medical students," Bland said. "When they learn about the heart, I come in and teach heart pharmacology. When they learn about the gut, I teach gut pharmacology. Because of that, I need to know a lot about what else they need to learn."
WWAMI Medical Education Building 153B
208-885-1236
Bland noticed students studying with an app that uses cartoons packed with mnemonic devices. While he was trying to help them memorize the difference between two classes of bone cells, a bone-wearing Pokémon popped into his mind. He realized that combining the two ideas could create a fun, innovative way for the medical students, who will someday serve in Idaho and beyond, to get to know the body better.
Becoming a Medimon Master
For the past year, Bland and a team of U of I students and recent graduates from Idaho WWAMI, the Virtual Technology and Design (VTD) program and the computer science department have been creating Medimon's 188 creatures and dozens of environments.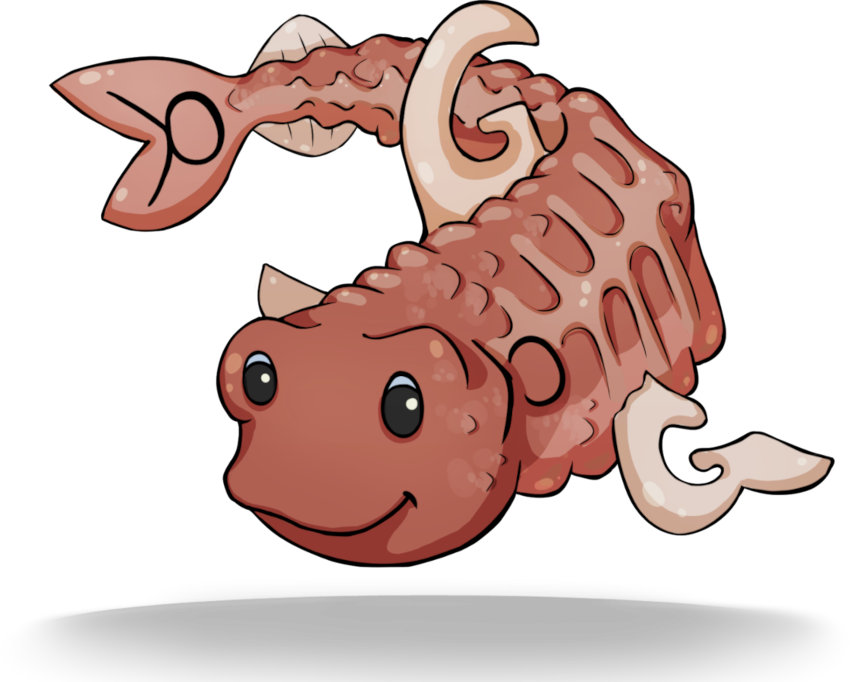 They hope to release a demo video game in late 2023 and a full game by early 2025. But the characters on the Medimon website can already serve as teaching tools.
Medimon are organized into Medifamilies that represent cells, organ systems and diseases.
In the Pancreas Medifamily, the healthy forms — Alpha Cell, Beta Cell and Pancreas itself — include doe-eyed pink fish with characteristics and accessories designed to help students rapidly remember facts. The diseased forms — Type II Diabetes, Type I Diabetes and Pancreatitis — are monstrous fish to represent disease causes and effects.
Players' quests will help them learn to treat disease in the real world.
"My goal in Medimon is to have everything have a double meaning," Bland said. "During the game, you can go into hospitals and interact with patients, and they'll explain to you, 'These are my symptoms.' Then you have to go catch that Medimon."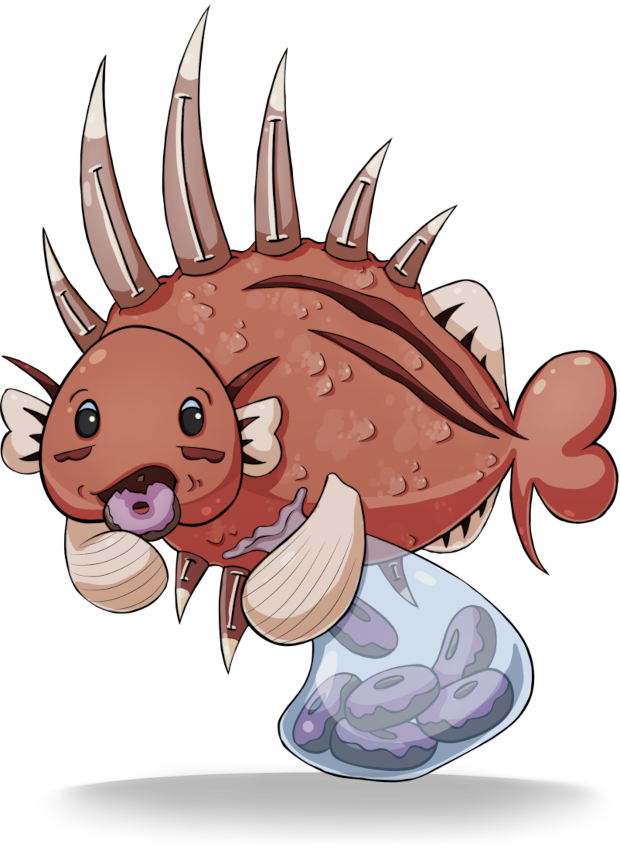 Designing Evolutions
Designing characters that balance education with aesthetics is no easy task. To bring his early concepts to life, Bland reached out to Rayce Bird, an associate clinical professor in the U of I Virtual Technology and Design (VTD) program, who connected him with students eager to put their design skills to work.
In January 2022, Bland used Idaho WWAMI funds and a grant from Idaho STEM INNC to hire Medimon's first two character artists: Ciara Bordeaux '22, a VTD graduate, and Emma Ferguson, a senior in the program.
The designers would pick a Medifamily, then share ideas with Bland. Bordeaux loved working with those initial sketches.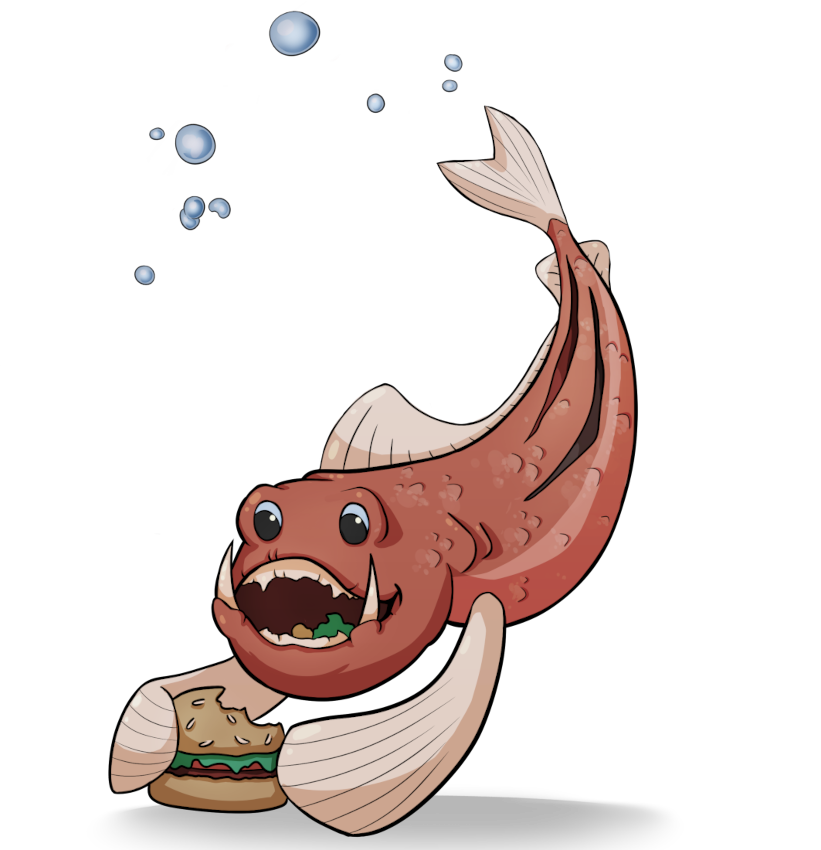 "It was a lot of exploration and seeing what would work and what wouldn't work, and what I could push and what would need to be left out," she said. "It was always an interesting process, just figuring out how everything would fit together in the end."
For Ferguson, whose designs include Pancreatitis, the challenge was deciding on form.
"One of my original ideas was to base pancreatitis around an angler fish, but then I had to make him match pancreas as well," Ferguson said. "So, I took the shape of Pancreas and adapted that into him. 'Zombified' was one of the keywords, so that entire concept, and coloring it, was kind of difficult, because he definitely stands out from the entire family."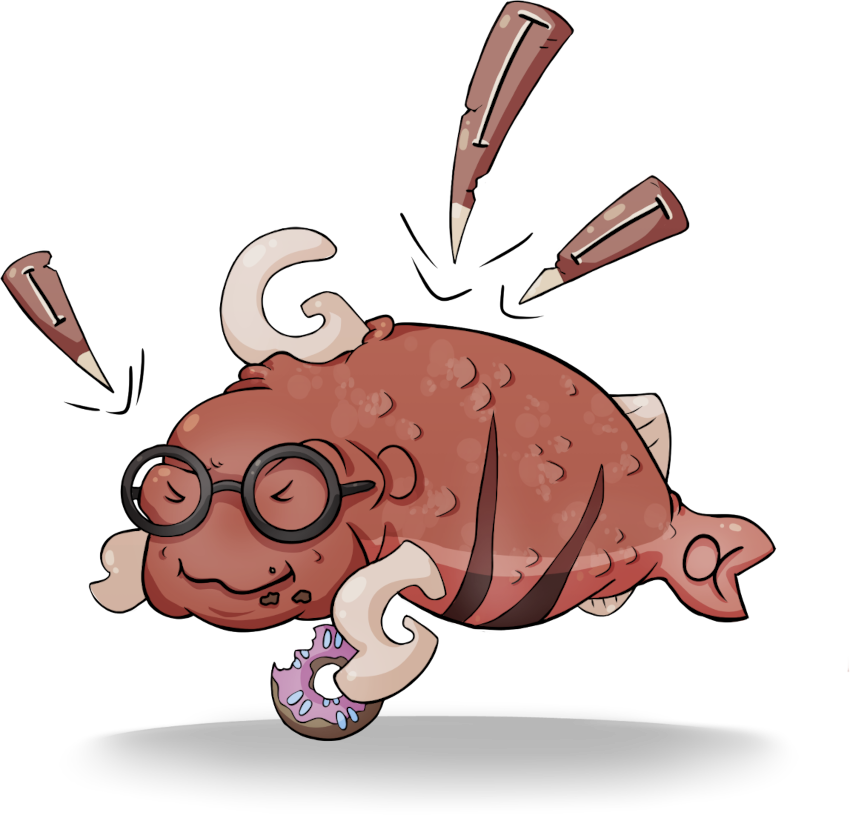 Medimon also needed places for players to catch them. Bland hired VTD graduate Josi Coad '22 and VTD junior Angelo Funaro as environmental designers.
Environments, like characters, include layers of meaning.
"Each environment's personality is baked into everything from the rocks to the buildings," Coad said. "The buildings are my favorite to design, because I get to visually blend the environment, the building's function, the Medimon hosted there and the organ the Medimon is based on."
For example, the stomach-shaped Digestum Aquarium — where players can catch the Pancreas family — includes a concession stand to highlight the pancreas's role in digestion.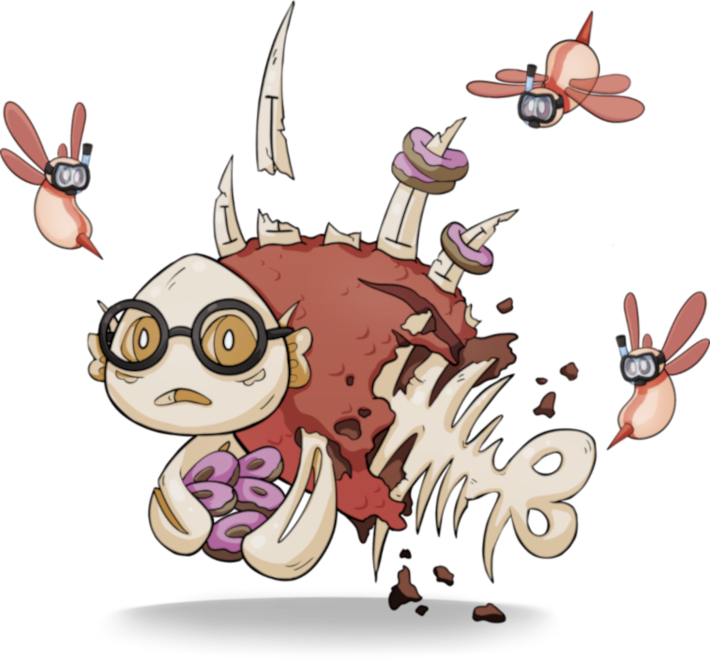 Catching Them All
Bland envisions expanding Medimon into a video game series, a card game and more — a whole universe designed to teach physiology and pharmacology.
For medical students, learning through a game could help reduce burnout and make studying more fun. But Bland hopes Medimon will have a much wider audience. He likes to call it "stealth education."
"How cool would it be if, say, a first-grader plays this and they learn about osteoclasts," specialized cells that help break down bone tissue, Bland said. "They have no idea what that is. But when they get to undergrad or even med school, they've laid that foundation. They have something to attach the information to, and so it will stick better."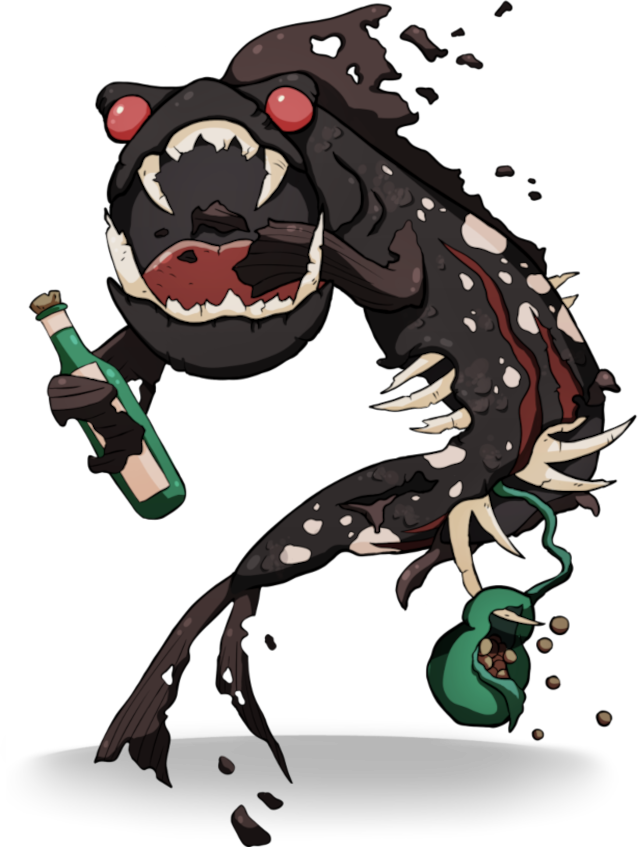 ---
Article by Tara Roberts, Freelance.
Images provided by Tyler Bland, Idaho WWAMI.
Published in May 2023.