K-12 STEM Outreach
The University of Idaho College of Engineering directs an extensive K-12 outreach program in STEM fields to provide a bridge for K-12 students to experience and learn more about creativity, design, and critical-thinking skills used to solve real-world challenges.
This outreach is conducted primarily through the Engineering Ambassador Program. Representing all majors and engineering disciplines, these highly motivated students:
Gifts to Engineering Ambassador Program made possible:
Interaction with 3,272 prospective K-12 students
More than 250 7th to 12th-grade girls participate annually in our Women in Engineering events
15 visits to rural Idaho schools
Peer mentorship for current U of I students
Impact of Your Gift:
Engineering Ambassadors come from across the Pacific Northwest, Texas, and as far away as Kathmandu, Nepal. Our ambassadors return to their home towns to share their educational experiences with the next generation. Give Now to help ensure the success of our future leaders, engineers, and scientists. This is your chance to make a difference!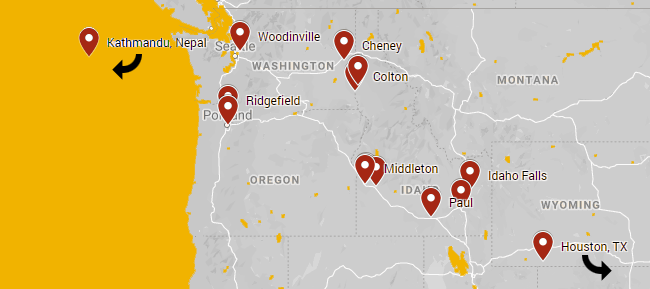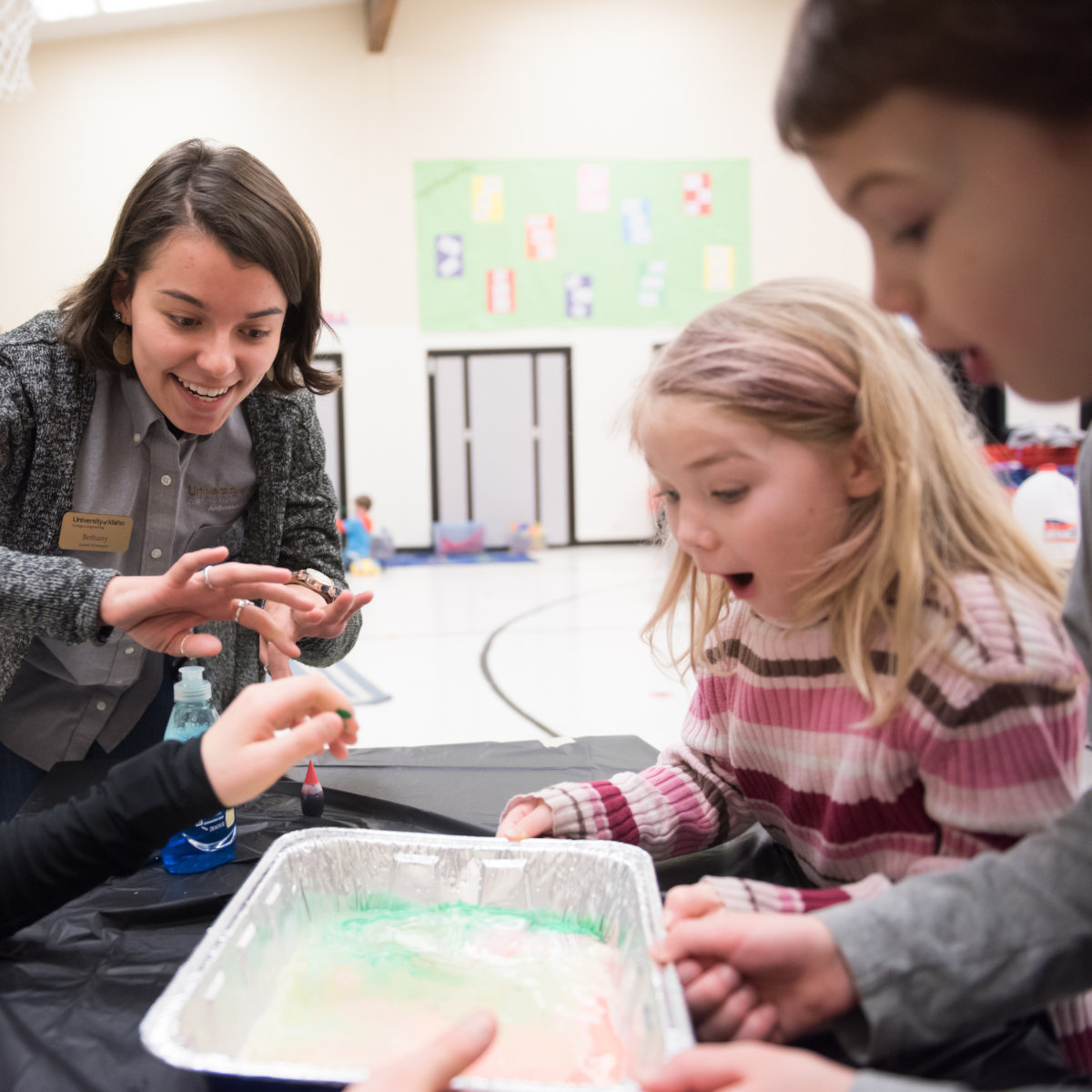 ---
University of Idaho College of Engineering Ambassador industry partners: