Vandal Scholarship Fund
Supporting Idaho's Student-Athletes
Philanthropic support is the lifeblood of every intercollegiate athletics program and the Vandal Scholarship Fund (VSF) is the cornerstone of Vandal Athletics. VSF provides scholarship and program support for all 16 University of Idaho intercollegiate athletic programs. One hundred percent of your donation to the VSF will go towards tuition, and fees, for our outstanding student-athletes.
Give to University of Idaho Athletics
---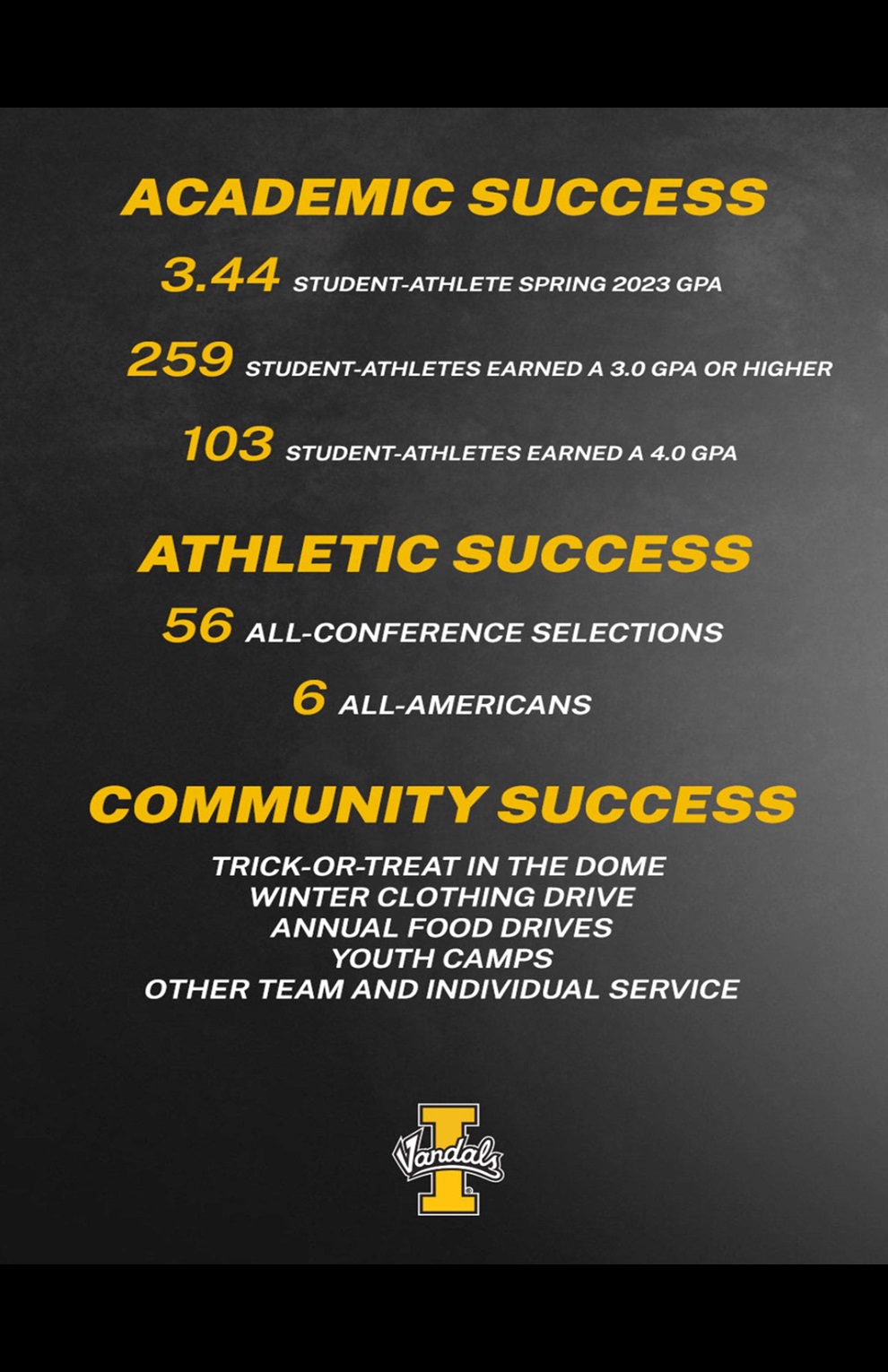 Dollars raised by the VSF go directly back to the University of Idaho by paying for tuition and fees for our student-athletes. For every dollar donated, a dollar goes back to the colleges and units where our student-athletes are pursuing their world-class education. The accomplishments of the department are reflected in the generosity of donors and the vital role they play in supporting Idaho athletics and education.
Support Student-Athlete Academic Success
---
VSF memberships give our student-athletes the opportunity to continue on their path to excellence. When you make an annual gift to the VSF, you show Idaho student-athletes that you believe in them. People like you – who care about Vandal Athletics – provide Idaho student-athletes the best experience in competition, in the classroom and in the community.
Give to University of Idaho Athletics
---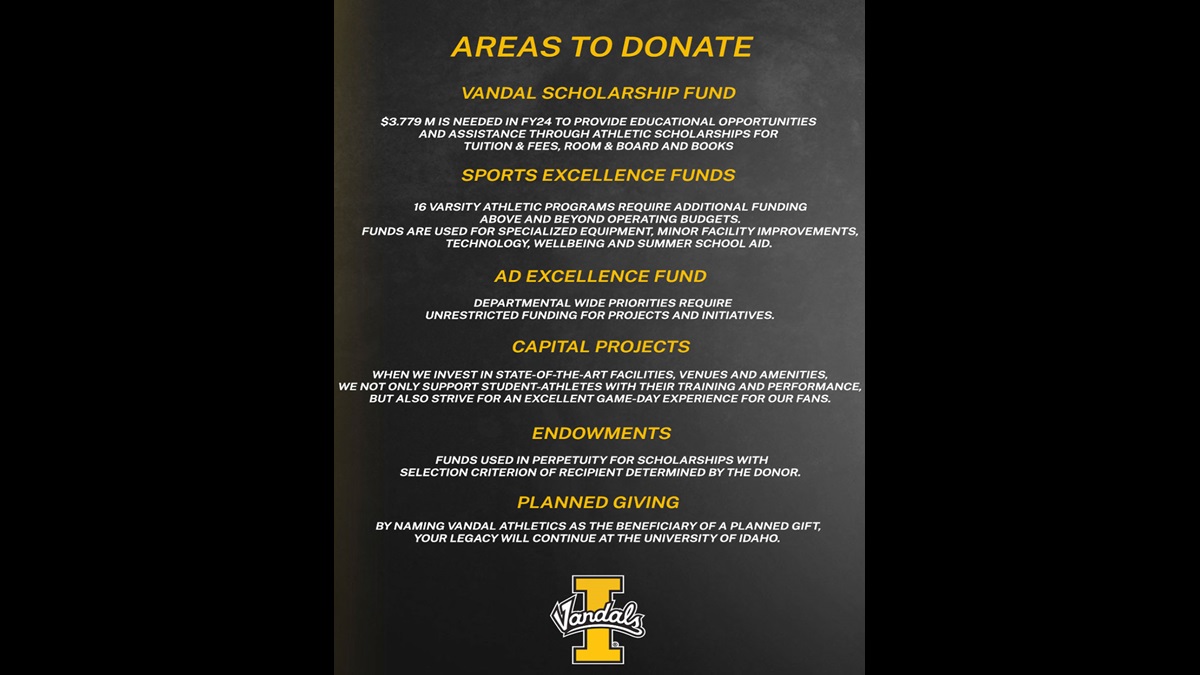 Our No. 1 goal is to fully fund the VSF, an annual cost of $3.64 million. With our annual scholarship obligation having increased 46 percent, or $1 million, over the past five years, the support of each and every VSF member is more important than ever. Remember that every gift matters regardless of amount. Thank you for your generous support.