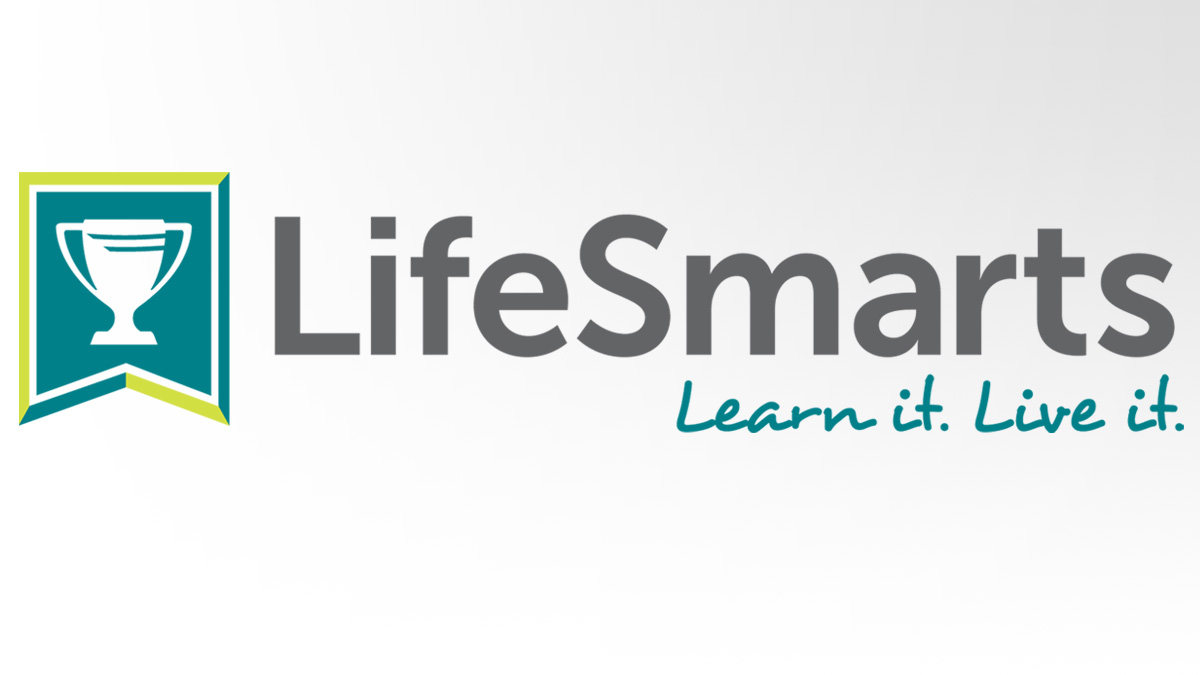 LifeSmarts
LifeSmarts is a free, national consumer literacy program that gives young people skills they need to become successful adults. The program teaches practical knowledge about core consumer topics including:
Personal finance (career planning, taxes, education and income, credit and debit and more)
Consumer rights and responsibilities (fraud, contracts, marketplace economics and more)
Health and safety (disease and medicine, healthcare, first aid, nutrition and more)
Technology (social networks, computing, cyber ethics, privacy and security, and more)
Environment (waste management, water and land, energy, atmosphere and more)
How it works
Get a team together. Each team is required to have an adult leader as a coach (educators, 4-H leaders, parents, community leaders who work with youth, etc.). Coaches form teams, prepare teams for competition, collect permission forms and chaperone teams at in-person competitions. Each team must have a minimum of four players to compete.
Take monthly quizzes. Each month from September through February, teams compete by taking 100-question multiple-choice online quizzes. First place teams receive a $100 cash award.
Participate at the in-person state competition for a chance to attend the national competition.
Teams that win at the state level are invited to represent the state at the National LifeSmarts Championship. The winning team will receive a scholarship from UI Extension 4-H Youth Development to help with travel expenses.
LifeSmarts.org
is run by the National Consumers League and brought to you by the
University of Idaho Extension 4-H Youth Development
program.