inTuition
Experience making college decisions and finding a way to pay for them. Play through the eyes of eight characters, each with different backgrounds and interests. Explore alternatives to student loans and find out the long-term impact of decisions.
What to Expect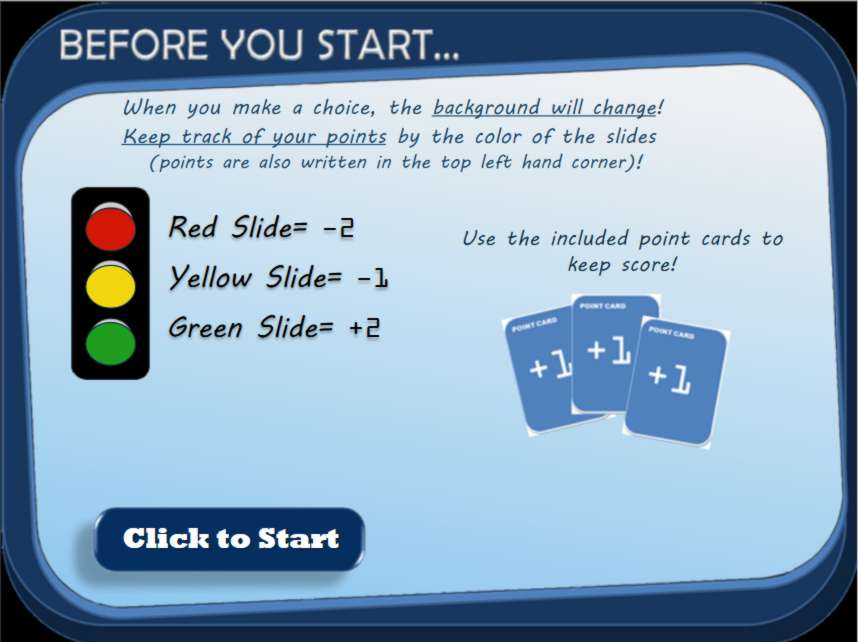 Simulation
For teens age 16-18
Features
Teacher-friendly program and materials
High student engagement
Printable instructor's guide, character cards and point cards
Online video tutorial
Student and instructor surveys
Learning Concepts
Avoiding Student Loans
FAFSA
Work Study
Scholarships
Work-As-You-Go
Options for colleges and majors
Download
inTuition
Download the HTML 5 version of this game.
Uncompress or extract the zip file.
Open the "html5.html" file once it downloads.
For more information contact
Luke Erickson
Associate Professor & Extension Specialist — Personal Finance
Caldwell Complex
208-538-9936