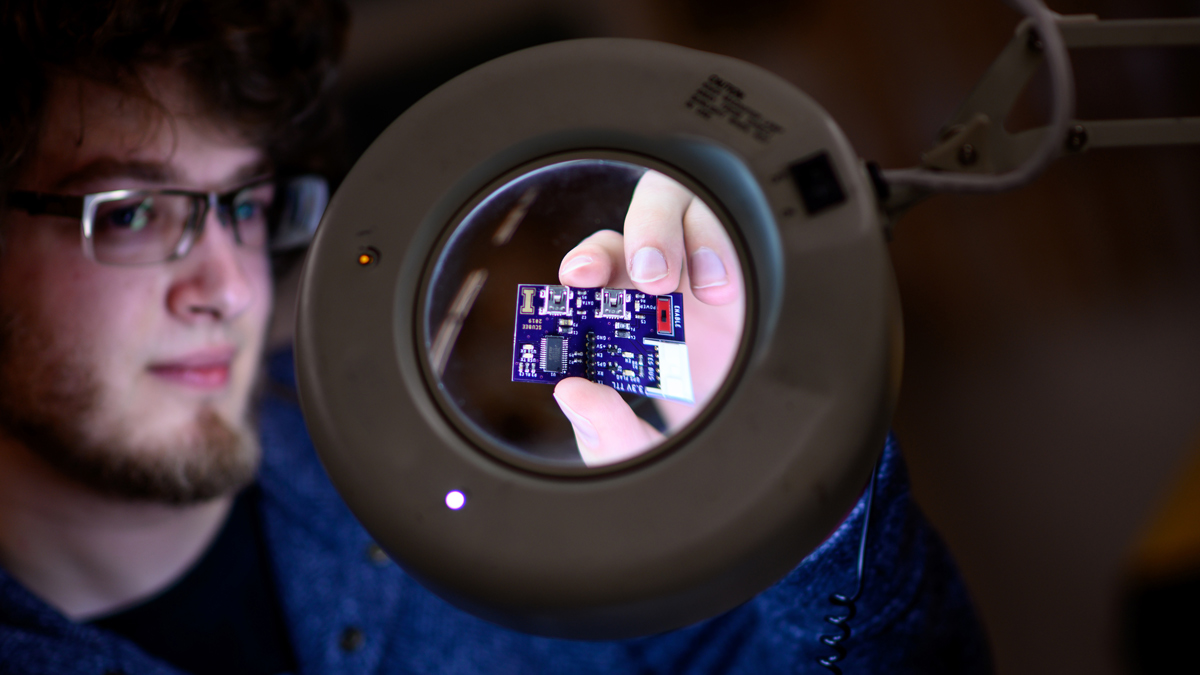 Innovation Month
Celebration of Innovation at the University of Idaho
Those who bring innovation to the world are synonymous with progress. They are a force of change — leaders who explore new horizons and shape our perceptions of what's possible. Each April at the University of Idaho, we celebrate the innovative spirit of our students, faculty, staff and alumni.
This month-long collection of interdisciplinary events celebrates what it means to be Vandals. It highlights the creative and scholarly achievements of our community, pushes the envelope of possibility and encourages everyone to think outside the box.
Cybersecurity Symposium
April 20-22, 2020, Coeur d'Alene
Hosted by the U of I Center for Secure and Dependable Systems, the symposium is an opportunity to discuss our cybersecurity challenges.
Idaho Pitch
May 1, 2020
Part of the Idaho Entrepreneurs program, Idaho Pitch gives students a chance to sell their ideas and compete for cash prizes to support their ventures.
Startup Vandal Business Plan Competition
May 1, 2020
Teams present their business proposals to professionals and investors in a tournament format, with the strongest ideas advancing into the final rounds.
Undergraduate Research Symposium
11:30 a.m. to 1:30 p.m. April 27, 2020, Bruce M. Pitman Center
The annual Office of Undergraduate Research symposium is designed to celebrate the research and scholarly work by U of I undergraduates.
Engineering Design EXPO
May 1, 2020, Bruce M. Pitman Center
The Engineering Design EXPO showcases the experience U of I students have in making a difference and solving real-world problems.