Vandal Atmospheric Science Team (VAST)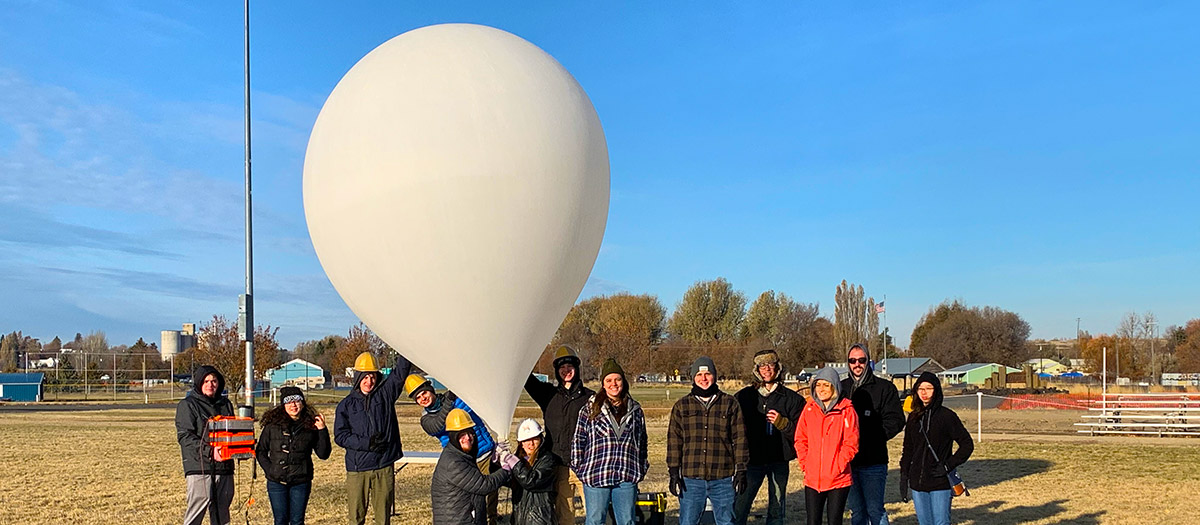 Club Purpose & Goals
Vandal Atmospheric Science Team (VAST) is the NASA Idaho Space Grant Consortium student high-altitude scientific balloon program at the University of Idaho. VAST is a multidisciplinary program involving students from all departments in the College of Engineering, as well as Physics, Chemistry, Life Sciences, Education and many other departments. Students in ENGR 205 will participate in the design, development, testing, flight and flight operations, recovery and data analysis of balloon-borne science and engineering instrumentation flown to altitudes of 100,000 feet and higher. To date, VAST has launched over 15 science payloads, reaching altitudes in excess of 100,000 feet (where the distance to the horizon given a clear day is 390 miles).
Club Meetings
4:30 p.m. Wednesdays (Mines Bldg. Room 113 or Join on Zoom)
Club Events
Information is not yet available
Who can Join?
Anyone! We welcome everyone who is passionate about science, aerospace and engineering.
How to Join?
Email engr-clubs@uidaho.edu.
Helping NASA Track the Weather
Idaho NASA Space Grant team travel to Chile to participate in NASA, NSF high-altitude balloon weather study during total eclipse.