Demand and Supply
CEHHS Pivots to Create Principal Cohorts for Growing Schools
When administrators at the largest school district in Idaho realized they needed more candidates for leadership positions — and quickly — they didn't panic. After all, this wouldn't be the first time West Ada School District would partner with University of Idaho's College of Education, Health and Human Sciences to restock their shelves.
U of I has been creating cohorts for Idaho school districts since 2007 to train teachers on how to become better candidates for leadership positions, such as principals and superintendents. Currently, U of I is running a principal cohort in West Ada and will begin a similar cohort for the state's Region 1 school districts in the Panhandle in Fall 2022.
West Ada Principal Cohort began classes in Fall 2021, which means the district should have more than 20 new principal candidates by summer of 2023. The timing is perfect according to Marcus Myers, the district's chief academic officer.
"We hired 49 building administrators last year and we need more candidates," he said. "We need to be more intentional about developing our people into those leadership positions faster."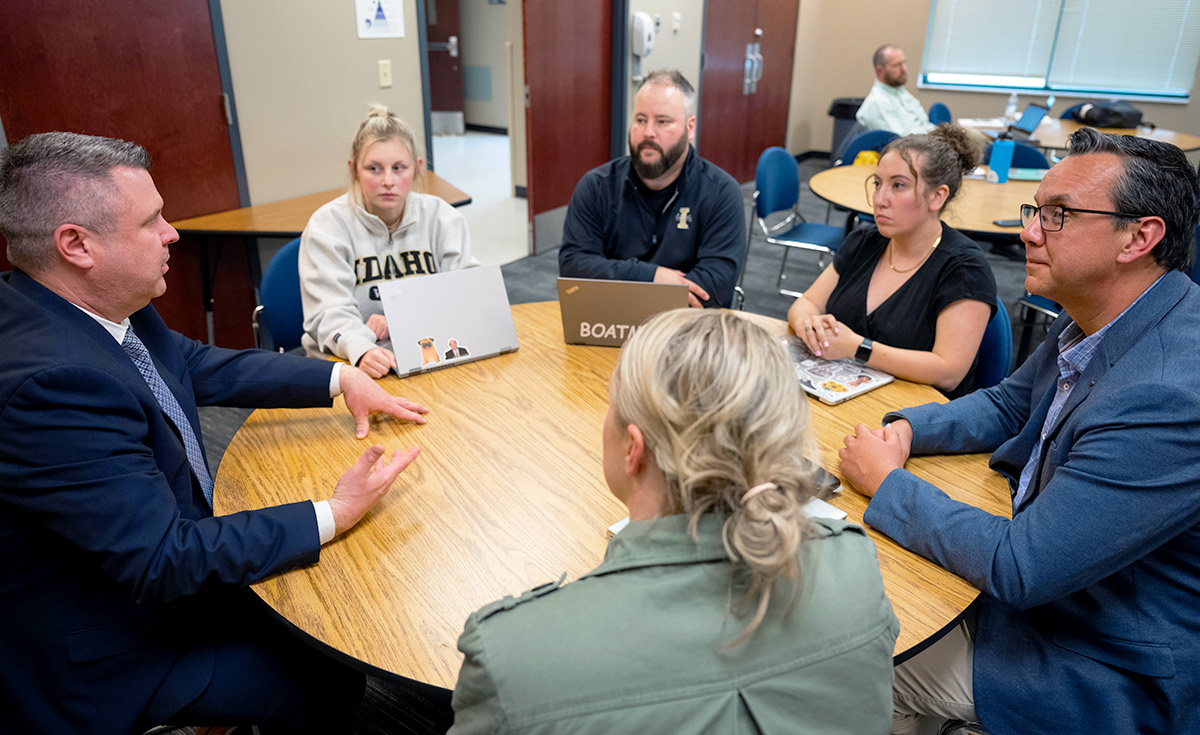 The cohort is a two-year Master's in Education program that prepares teachers, and other qualified participants, to become principals at K-12 public schools. The classes combine a mixture of in-person and virtual learning and take place after business hours, as most of the participants are current teachers in the district who are working during the day.
We're very proud of our partnership with U of I and I hope it never goes away. It's not just about what we are doing at West Ada. It's about helping all of Idaho.

— Marcus Myers, West Ada School District Chief Academic Officer
Michelle Weitz, the West Ada Cohort coordinator, worked at U of I for over 30 years before retiring in 2020. She was coaxed out of retirement to run this cohort out of the University of Idaho Boise office due to her wealth of knowledge about the subject. She is one of the few people in the area who was directly involved in cohorts U of I produced for the same school district — then called Meridian School District — between 2010 and 2013.
As their school district already serves almost 40,000 students, officials at West Ada are hoping the current principal cohort can give them immediate relief for their current needs. Down the road, however, West Ada is projecting they will need to build eight new schools in the next decade to keep up with population growth. Collaborations with U of I on future cohorts appear to be imminent.
"Five years down the road, I could see us needing to do this three more times," said Myers '08, '20, who holds two degrees from U of I in Educational Leadership – Principal and Education Specialist– Superintendent.
Elizabeth Wargo, assistant professor of education at University of Idaho Coeur d'Alene, has been paying a lot of attention to the success of the principal cohorts in the Treasure Valley. When the population is growing at what seems like an exponential rate, she said there can never be too many candidates for leadership positions in public schools.
"You want to have a deep bench," she said. "You need to have a backup for your backup."
Modelling the current West Ada Cohort, Wargo and U of I Coeur d'Alene are establishing a similar cohort for Idaho's Region 1 K-12 schools. Region 1 includes Benewah, Bonner, Boundary, Kootenai and Shoshone Counties.
North Idaho counties, particularly Kootenai County, have experienced heavy population growth over the past several years. Because of this growth, and subsequent strain on public schools, several Region 1 schools reached out to Wargo asking what U of I could do to help them with these challenges. As a result, the Region 1 Principal Cohort was created.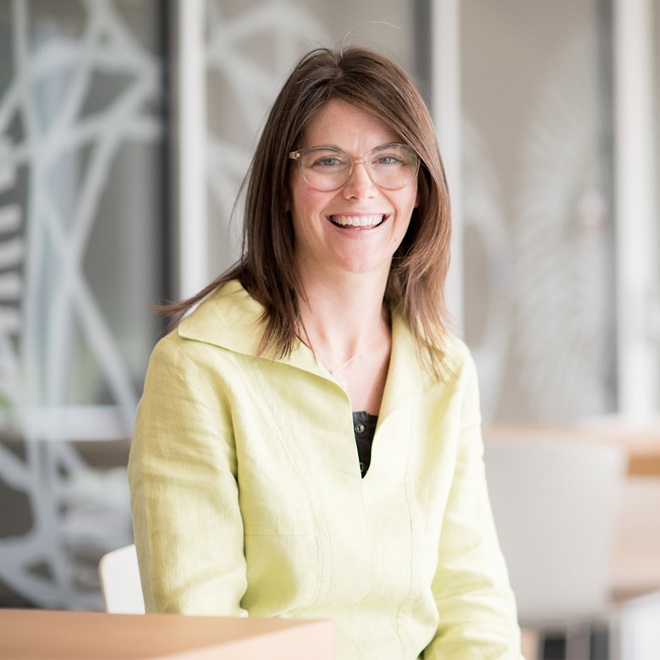 CDA Room 120
208-292-2517
"It's our obligation as a land-grant university to help our schools in the Panhandle thrive," she said.
According to Myers, Weitz and Wargo, U of I plays a crucial role in responding quickly to the needs of growing public schools as the state's population increases. By partnering with U of I for cohorts, school districts like West Ada know they are getting real-time solutions to their staffing needs so they can focus on educating Idaho's children.
"We're very proud of our partnership with U of I and I hope it never goes away," Myers said. "It's not just about what we are doing at West Ada. It's about helping all of Idaho."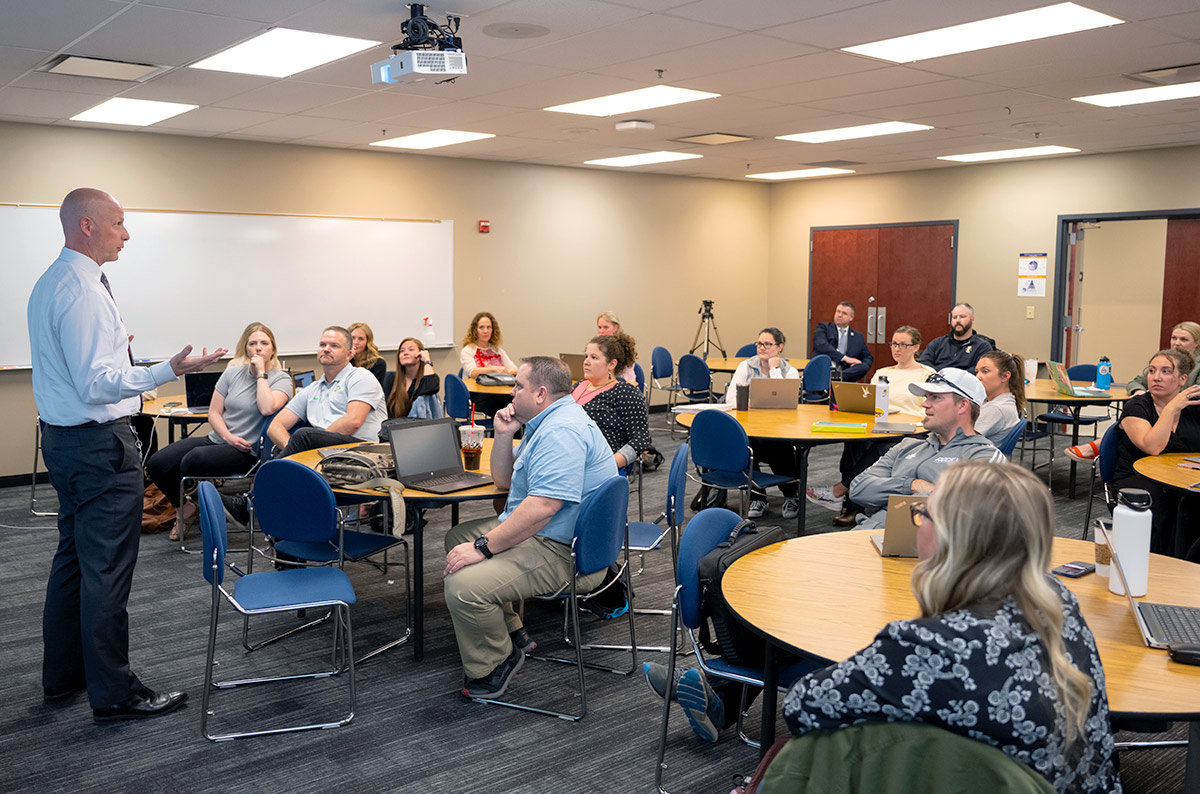 Article by David Jackson, University Communications and Marketing.
Photos by Melissa Hartley, University Creative Services.
Published in May 2022.