A SMaRTer Way to Learn
U of I CEHHS Clinic Offers One-of-a-Kind Experience for Athletic Training
Most athletic training students can't wait to graduate so they can find a job where they can try all the techniques and ideas they learned in school.
At University of Idaho, graduate students in athletic training don't have to wait.
The cornerstone of the athletic training program is the Integrated Sports Medicine and Rehabilitative Clinic (ISMaRT), where students get to test the things they've learned on real patients in a functioning clinic before earning their degree.
The graduate programs in athletic training at U of I were created to provide a unique learning experience. The hybrid learning model combines online instruction while students obtain meaningful hands-on experience in clinical rotations during the spring and fall semesters.
During the summer months, the ISMaRT Clinic is used as a classroom where students are exposed to a comprehensive approach to patient care. Students are given the freedom to direct care and lead the rehabilitation plan.
According to Jayme Baker, clinical assistant professor and director of therapy services, this clinical experience is what makes the athletic training program at U of I so valuable.
"Students get to practice all of the techniques and use everything in their toolbelt in a safe environment," she said. "They get to determine the best way to treat their patients. They're in charge."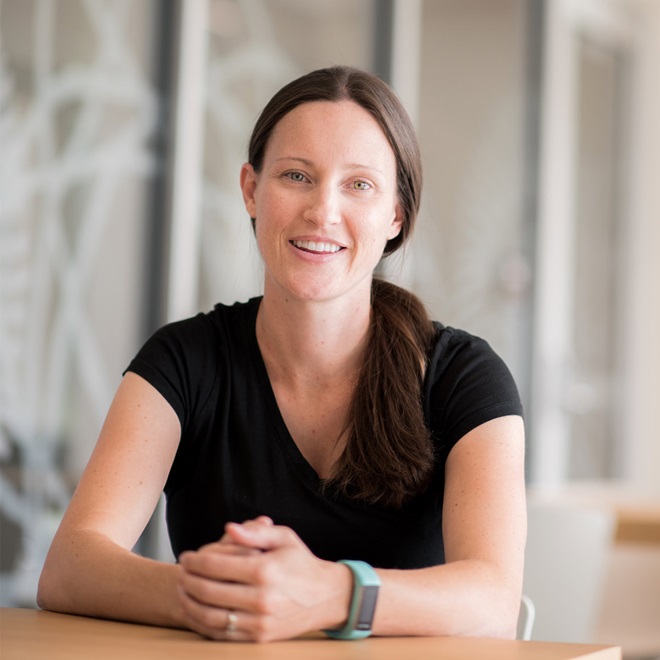 "Students get to practice all of the techniques and use everything in their toolbelt in a safe environment. They get to determine the best way to treat their patients. They're in charge."

— Jayme Baker, clinical assistant professor and director of therapy services
There are many different destinations for graduates in athletic training, from well-established high school, collegiate, professional sports and industrial applications, to emerging areas like military, law enforcement and non-traditional sports.
Students who have traveled any of those paths agree that nothing prepared them for their new career more than their time at the clinic.
"We provide students with training techniques for both physical and mental wellbeing, which work across multiple settings," said Baker. "We want them to treat the whole person."
Ryne Schrader chose the graduate program at U of I because of the opportunities for hands-on experiences in athletics.
After completing rotations with regional collegiate and professional sports programs, Schrader said everything started to come together during his eight-week stint at the clinic.
He learned how important his experience was while working with another athletic trainer at a physical therapy clinic after graduation.
"My co-worker went to school at a much larger program and she felt lost," said Schrader. "On the first day, I used all my experiences from working at ISMaRT and asked questions that surprised them. I realized I was way ahead of the curve."
Schrader is the Head Academy Athletic Trainer for the Seattle Sounders.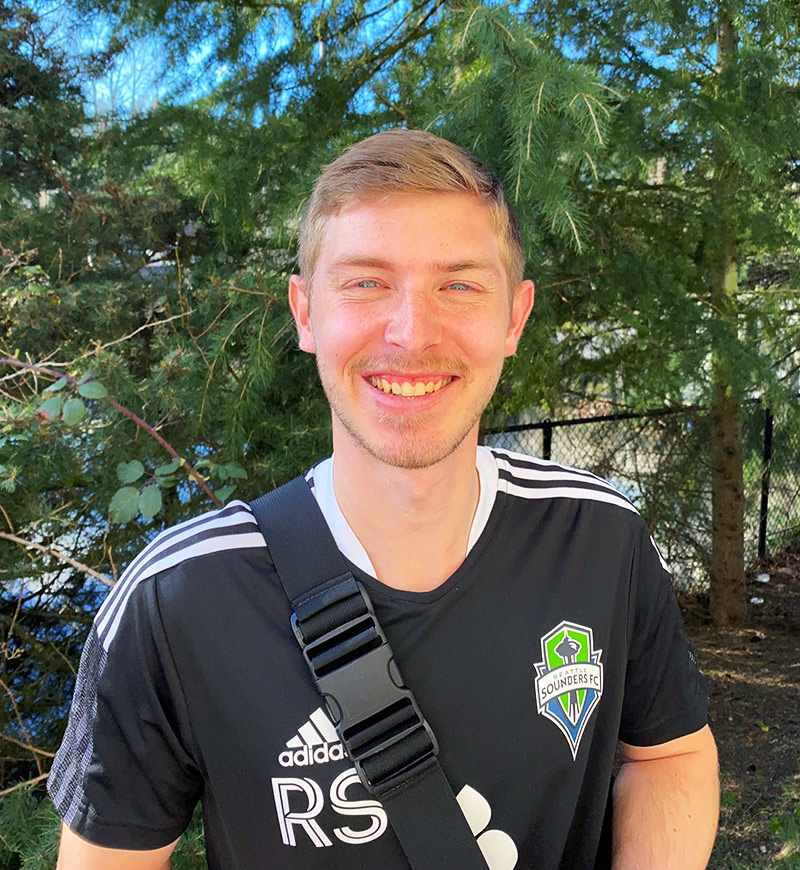 Erica Nord learned about treating muscle injuries while rehabbing a professional basketball player. She now does the same thing for people who build cars as an injury prevention specialist/athletic trainer at Tesla's auto manufacturing plant in Fremont, California.
Nord discovered the field of athletic training while operating her former business, Peak Performance AT. Wanting to learn more, she enrolled at U of I and spent more than a semester at the clinic. Nord said the graduate program's combination of rotations followed by working in the clinic created an ideal learning environment for her.
"The clinic is where you pull everything together," she said. "It's where everything you've heard and watched starts to make sense."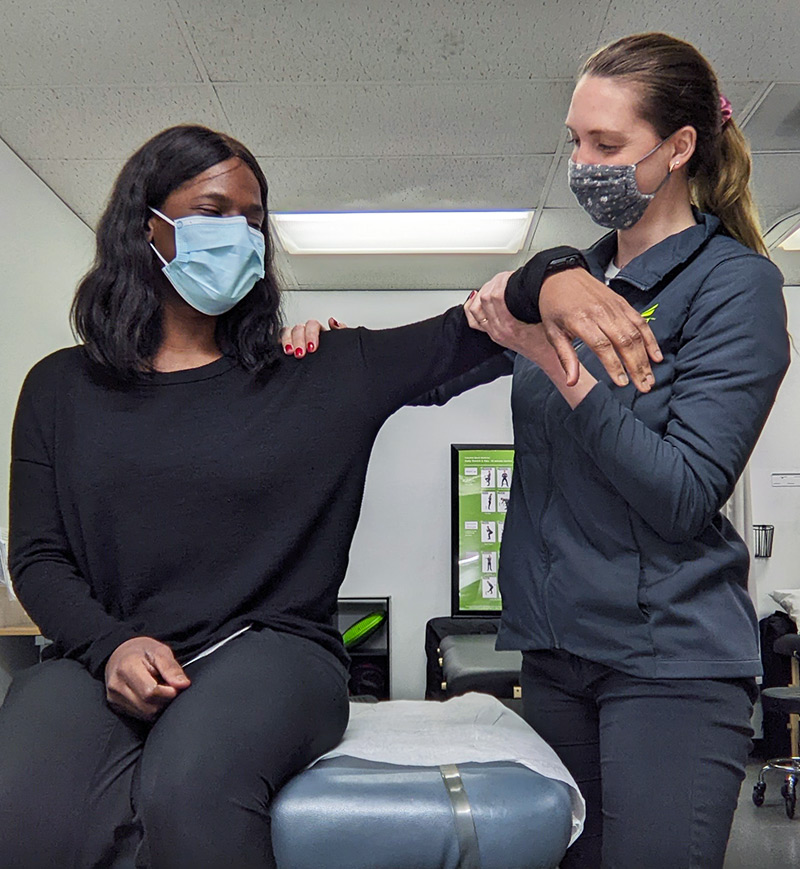 Richard Ong's mission is to talk about non-physical health problems. That was a big reason he chose U of I's graduate program.
"The philosophy of athletic training is very different here," said Ong, a doctoral candidate and clinical trainer. "In addition to the physical aspects of health care, they also talk about the non-physical acts like spirituality and mental health."
As to the physical side of learning, Ong appreciates being able to witness students putting the puzzle pieces together in his role at the clinic.
"It's amazing how much they grow in an eight-week session," he said. "You can see thought processes and demeanors change. It's cool to see growth in action."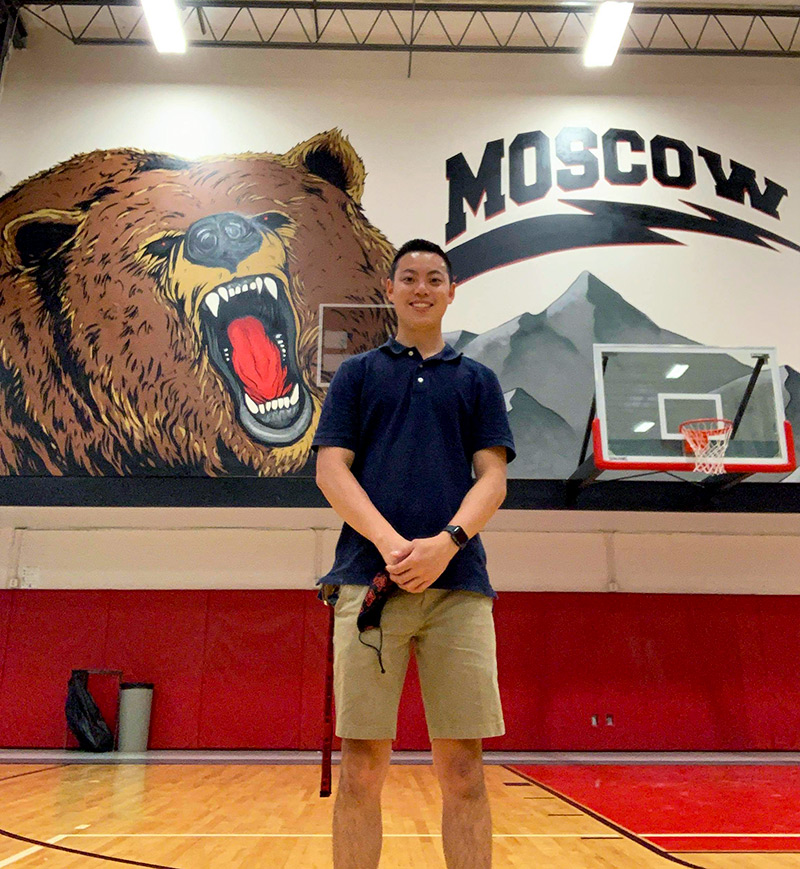 'A Little Bit of Everything'
Ryan Clark, an athletic trainer at U of I, decided to switch gears after three years of service with the Coeur d'Alene Police Department. He eventually wants to find a way to rejoin that community with his new passion.
"Ideally, I'd love to do athletic or physical training with the military or law enforcement," Clark said. "My family is all law enforcement and athletic training is something that I really enjoy doing."
He spent a total of three semesters with U of I Athletics Department and at the clinic while pursuing his graduate degree. Clark realized this time fully prepared him to use athletic training in a non-sports related field.
"We got to see different types of patients – a little bit of everything," he said. "You can't get that type of experience anywhere else."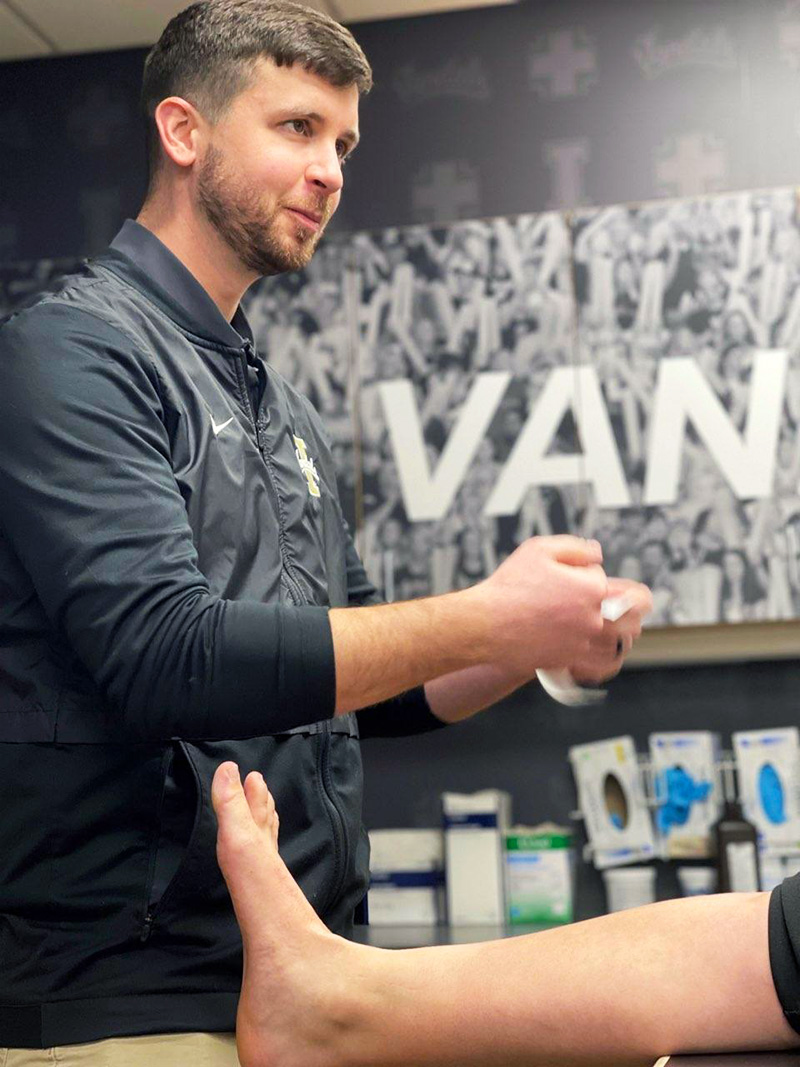 Article by David Jackson, University Communications and Marketing.
Photos by University of Idaho Creative Services, Ryne Schrader, Erica Nord, Richard Ong and Ryan Clark.
Published in May 2022.