Grace-Based Teaching
CEHHS Graduate Seeks to Become the Teacher She Needed Growing Up
Christina Grace-Thomas knows she was an underwhelming student while attending high school in Lyle, Washington. She didn't think anyone expected much from her and that's what she gave them.
It's also why she's so driven to change expectations for fellow Native American students as a teacher.
"It wasn't until college that I excelled and realized how important it was to have a teacher who believed in me," said Grace-Thomas, a member of the Yakama Nation. "Now, I want to be the teacher who believes in her students."
Grace-Thomas, her husband Jason Thomas and their three children arrived at the University of Idaho for the Spring 2020 semester. Having obtained dual associate degrees in accounting and office information applications at the Southwestern Indian Polytechnic Institute in Albuquerque, New Mexico, in 2010, she was following her husband and his pursuit of a degree.
But once they arrived in Moscow, and with her husband busy with his studies, she realized she had a chance to pursue a degree that held more meaning for her.
She enrolled in the College of Education, Health and Human Sciences and became involved in the Indigenous Knowledge for Effective Education Program (IKEEP), a U of I program that prepares and certifies culturally responsive Indigenous teachers to meet the unique needs of Native American students in K-12 schools.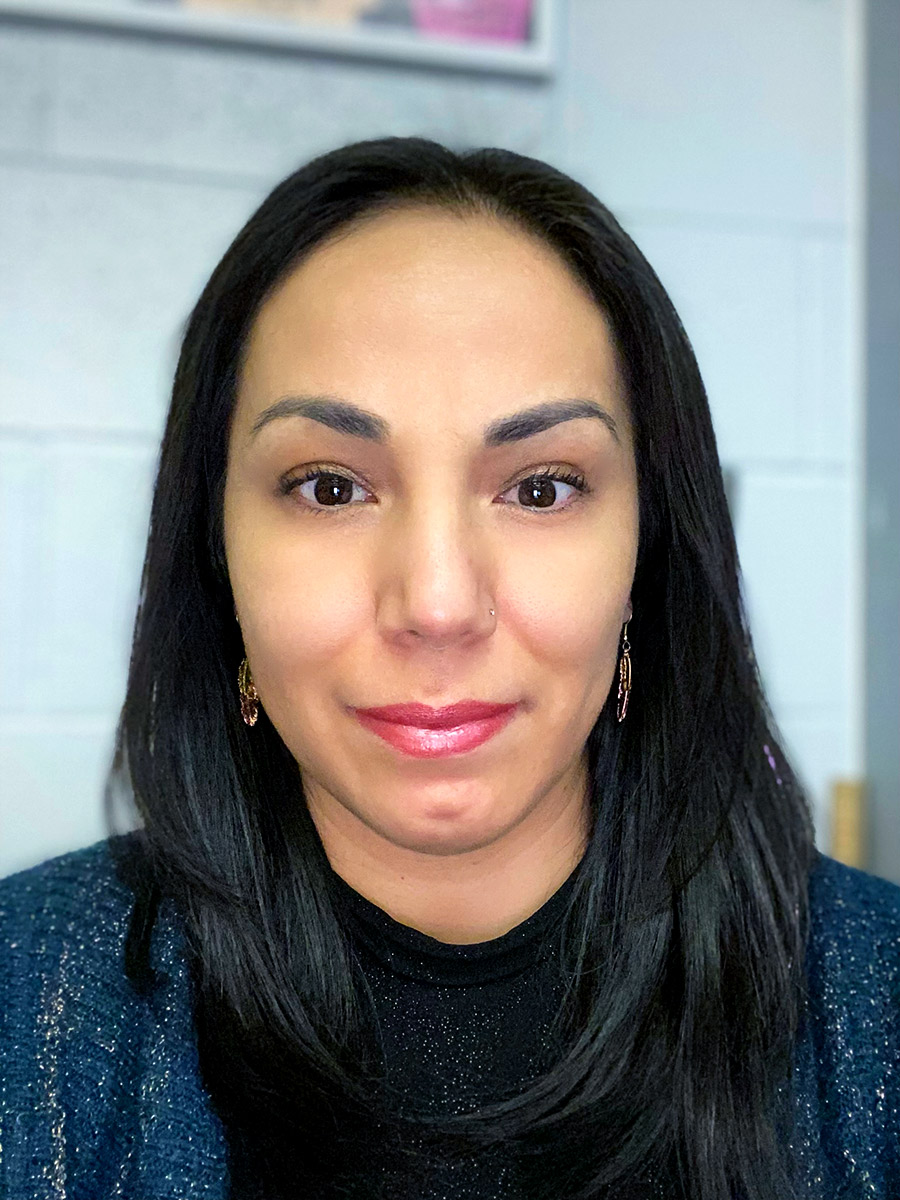 Even though Grace-Thomas and her family started their Vandal journey just as COVID-19 arrived, she turned staying at home and social distancing into a positive.
"I found it was easy to get distracted when you're just staring at your computer on a Zoom call," she said. "I saw a lot of people not putting in the work. I decided to be accountable to myself."
"It wasn't until college that I excelled and realized how important it was to have a teacher who believed in me. Now, I want to be the teacher who believes in her students."

— Christina Grace-Thomas, CEHHS senior
As she pursued her studies, she constantly reminded herself how much she wanted to be a role model for her community.
Reflecting on her small-town high school experience, Grace-Thomas said she could only remember one teacher who was a minority member. That's what fuels her desire to not only become a mentor to her students, but to encourage more Natives to become teachers.
"I want to be the face that tribal members or other minority students see teaching them," she said.
Helen Brown, clinical associate professor in the Department of Movement Sciences who teaches community health-related courses, encouraged Grace-Thomas to think about ways to incorporate her desire to impact her society into her course work. In Brown's Health Promotion course, Grace-Thomas applied health promotion skills to develop a comprehensive mental and emotional health project appropriate for her audience.
"Christina used national standards and models to develop a health promotion plan for school-based mental and emotional health and carefully researched partner organizations in her community," Brown said. "She researched her topic with much attention and passion."
After receiving her Bachelor's in education in May 2022, Grace-Thomas wants to teach high school for the Umatilla Tribe in Pendleton. She is currently finishing her student teaching this semester at Pendleton High School.
She also plans to reach out to members of her tribe by telling her story on various social media channels. Among the items her tribal members will see is her selection as a 2022 Business Education Award of Merit designee.
"I want them to see my accomplishments and my journey," she said. "I want to show them what's possible when someone believes in you."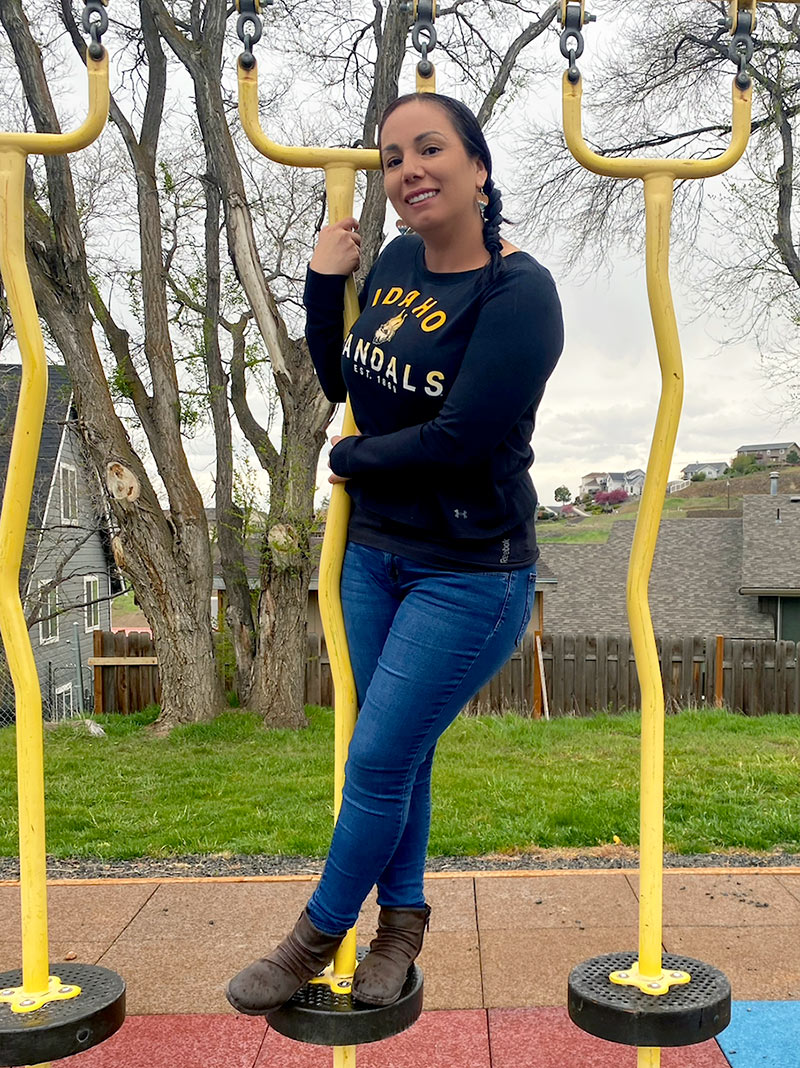 Article by David Jackson, University Communications and Marketing.
Photos by University of Idaho Creative Services and Christina Grace-Thomas.
Published in April 2022.