Understanding Impacts of a Sedentary Lifestyle
Student Researcher Discovers Possible Connection Between Sedentary Habits and Unhealthy Body Composition
Recent University of Idaho graduate Jenna Ball, an Exercise Science and Health major, graduated with something few have – research experience from a comprehensive study on the relationship between sedentary lifestyle and body composition.
She and her mentor, Chantal Vella, professor of exercise science and health, set out to research the associations between sedentary behaviors and markers of muscle health in adults. Similar studies had been done prior, but no one had gone beyond survey questionnaires. This study is especially timely due to the uptick in sedentary behavior during the COVID-19 pandemic.
"The previous research guided our work, but we wanted a more in-depth look at the activity levels and types that the subjects were engaging with," said Ball.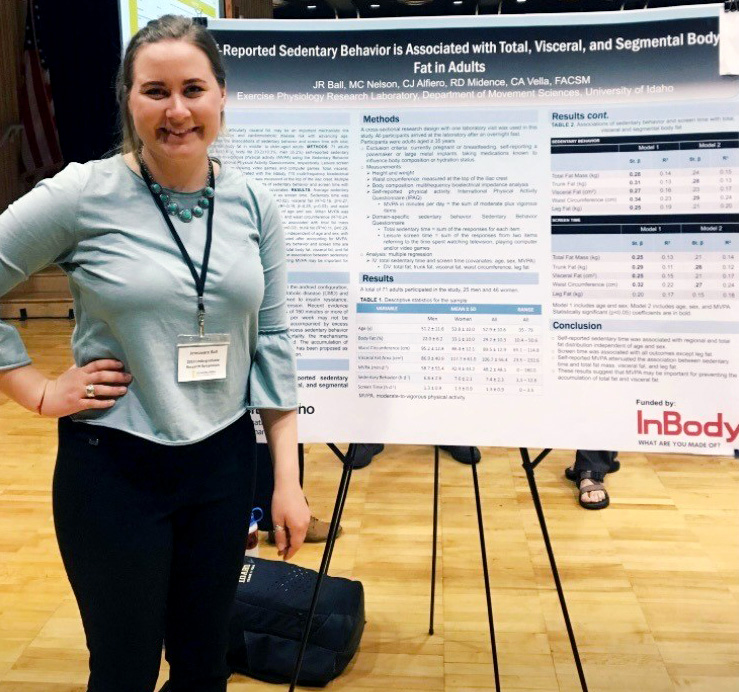 The researchers tracked 35 community volunteers' activity through an accelerometer — a red pedometer-like sensor that each subject wore for a week. Accelerometers are unlike pedometers in that the acceleration of movement is measured, providing an objective measure of intensity of each activity. The specific accelerometer used in this study measured acceleration of movement on three planes, helping the team understand what type of movement the person was doing. They graphed these movements and differentiated types of activities that were checked against an activity log.
"It was amazing to compare the graph from the accelerometers with each participant log," Ball said. "We could quickly identify each activity based on the graph and confirm our findings with the log."
We could quickly identify each activity based on the graph and confirm our findings with the log.
– Jenna Ball
They also performed body composition testing by using an electrical impedance method. The impedance machine sends microcurrents through the body and measures impedance to the current to determine body composition. Water facilitates the current and fat impedes the current.
"The approach in my lab is to learn by doing," Vella said. "Throughout her study, I saw Jenna gain more confidence and grow as a researcher."
Although her research did not uncover enough data to fully support her hypothesis, studies like Ball's prove a need for larger-scale studies. Vella plans to publish the results Ball helped to gather and use the data to secure a larger grant to determine how patterns of sedentary behaviors and screen time influence muscle health over time.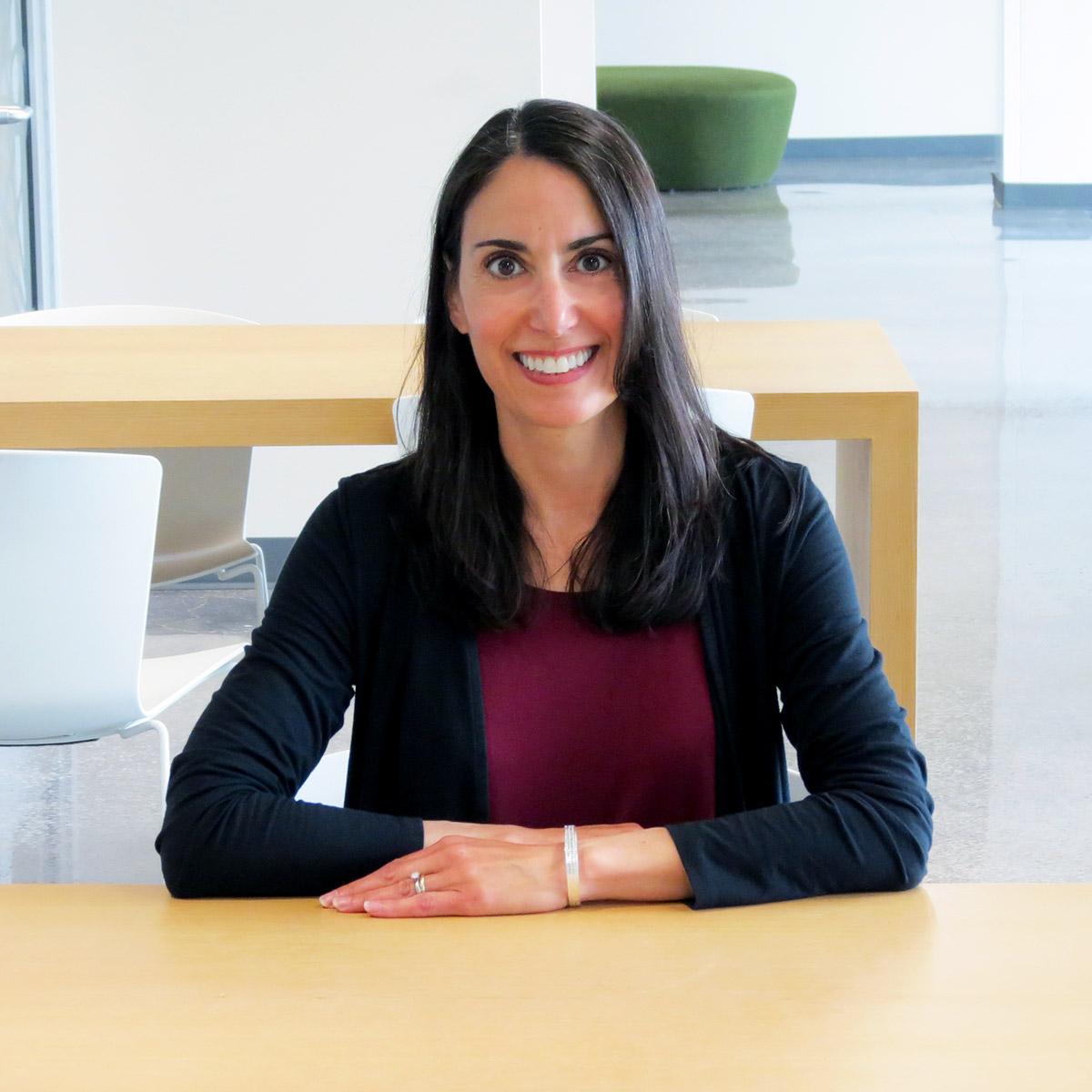 Ball's research is supported by a Summer Undergraduate Fellowship (SURF) grant through the U of I's Office of Undergraduate Research. For these grants, students propose a project and if selected, work with a mentor to complete a 10-week study of the topic.
By Katy Wicks for University Communications and Marketing
Published May 2021