Assessment and Accreditation
Accreditation Status
The University of Idaho, College of Education, Health and Human Sciences currently has programs accredited through significant organizations including: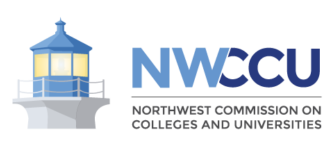 The University of Idaho is the state's oldest, constitutionally mandated, land-grant institution. All of our regional, national and specialized accreditations are recognized by the Council for Higher Education Accreditation (CHEA). In addition to the above specialized accreditations, the University of Idaho also is regionally accredited by the Northwest Commission on Colleges and Universities (NWCCU).
Why Accreditation Matters
Accreditation is an important topic for aspiring professionals. Attending a university that has received proper accreditation ensures that your curriculum has met the rigorous standards and high expectations set forth by well-respected higher education authorities. Accreditation affords Universities the chance to identify opportunities for continuous improvement while constantly strengthening their programs. Many agree that accreditation standards are the foundation of the profession and they are the driving force that raises the bar for excellence and professionalism in America's schools, agencies and businesses.
Accreditation provides an indication that your degree is not a product of a degree mill. According to the CHEA, "Degree mills and accreditation mills mislead and harm. In the U.S., degrees and certificates from mills may not be acknowledged by other institutions when students seek to transfer or go to graduate school. Employers may not acknowledge degrees and certificates from degrees mills when providing tuition assistance for continuing education. "Accreditation" from an accreditation mill also can mislead students and the public about the quality of an institution. In the presence of degree mills and accreditation mills, students may spend a good deal of money and receive neither an education nor a useable credential. Read more on CHEA's website.
---
Title II Reports

» To learn more about Title II annual reporting, visit the Title II, Higher Education Act website.
---
Council for the Accreditation of Educator Preparation (CAEP)
Specialized Accreditation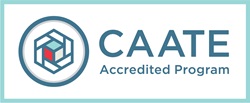 The University of Idaho, College of Education Health and Human Sciences: Master of Science in Athletic Training (M.S.A.T.) is accredited through CAATE on a ten-year cycle. The current cycle began in 2018 with the next review taking place in 2028.
The Commission on Accreditation of Athletic Training Education (CAATE) which is a 501(c)(3) non-profit organization recognized as an accrediting agency by the Council of Higher Education (CHEA). The CAATE's mission is to: define, measure, and continually improve AT Education. For more information regarding the CAATE or the current U of I M.S.A.T. accreditation standing please see the CAATE website.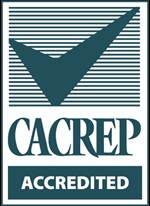 The University of Idaho, College of Education Health and Human Sciences: M.S./M.Ed. Rehab Counseling is accredited through CACREP on a seven-year cycle. The current cycle began in 2016 with the next review taking place in 2024.
CACREP accredits master's and doctoral degree programs in counseling and its specialties that are offered by colleges and universities in the United States and throughout the world.
Rehabilitation Counseling programs prepares graduates to work collaboratively with individuals with disabilities, their support systems and their environments to achieve their personal, social, psychological and vocational goals. Graduates are prepared to maximize levels of independence, integration and participation of all individuals with disabilities through the use of counseling, technology, advocacy, support and the development and application of services that eliminate barriers to their clients' development. Rehabilitation counselors may work in a variety of settings including rehabilitation facilities, hospitals, universities, schools and/or government agencies.

The University of Idaho, College of Education Health and Human Sciences: Recreation, B.S. Rec. is accredited through COAPRT on a seven-year cycle. The current cycle began in 2016 with the next review taking place in 2023.
COAPRT accredits baccalaureate programs in parks, recreation, tourism, sport management, event management, therapeutic recreation and leisure students. It works with accredited institutions within the U.S. and its territories, Canada and Mexico. COAPRT recognizes academic programs in colleges and universities that prepare new professionals to enter the parks, recreation, tourism and related professions.