Social Change Speaker Series
The CLASS Humanities Fellows are excited to announce the Spring 2022 Social Change Speaker Series. These talks and workshops are aimed to examine social change and engagement from a variety or perspectives and experiences (political engagement, big data, direct action, journalism, and the arts). Our goal is to foster discussion around how social change happens. Special thank you to our campus sponsors: ASUI, the Certificate in Equity and Justice, Department of English, Department of History, Department of Modern Languages and Culture, Department of Politics and Philosophy, Lionel Hampton School of Music, Office of Multicultural Affairs, UI Women's Center, and Women's, Gender, and Sexuality Studies.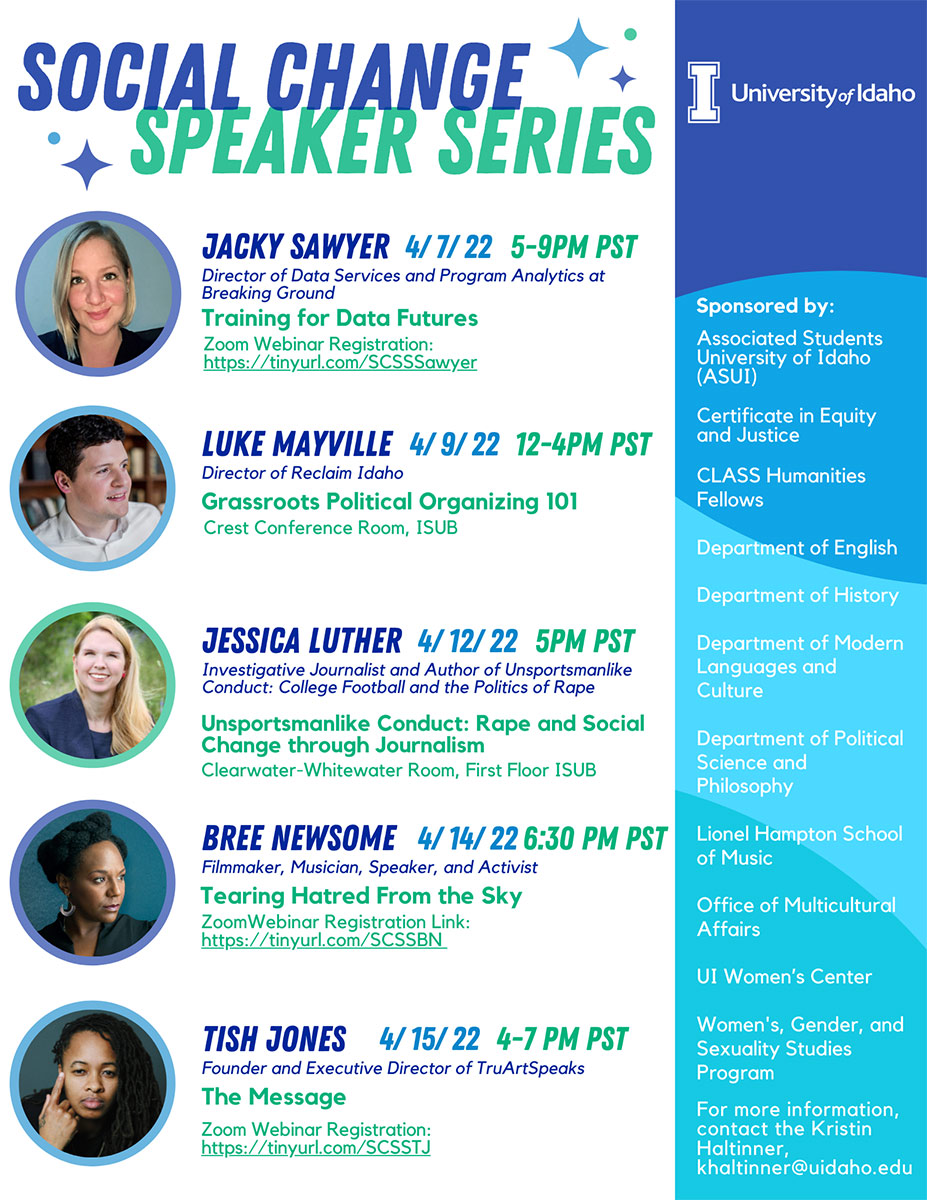 Jacky Sawyer
Director of Data Services and Program Analytics at Breaking Ground
Training for Data Futures
5-9 p.m. Thursday, April 7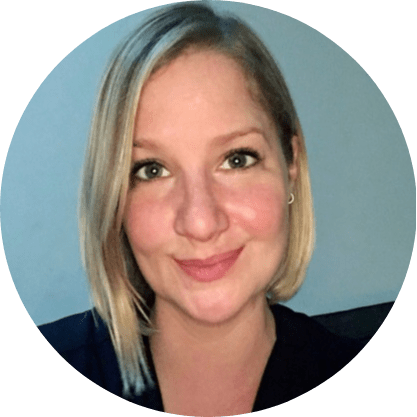 Luke Mayville
Director of Reclaim Idaho
Grassroots Political Organizing 101
Noon to 4 p.m. Saturday, April 9
Crest Conference Room, ISUB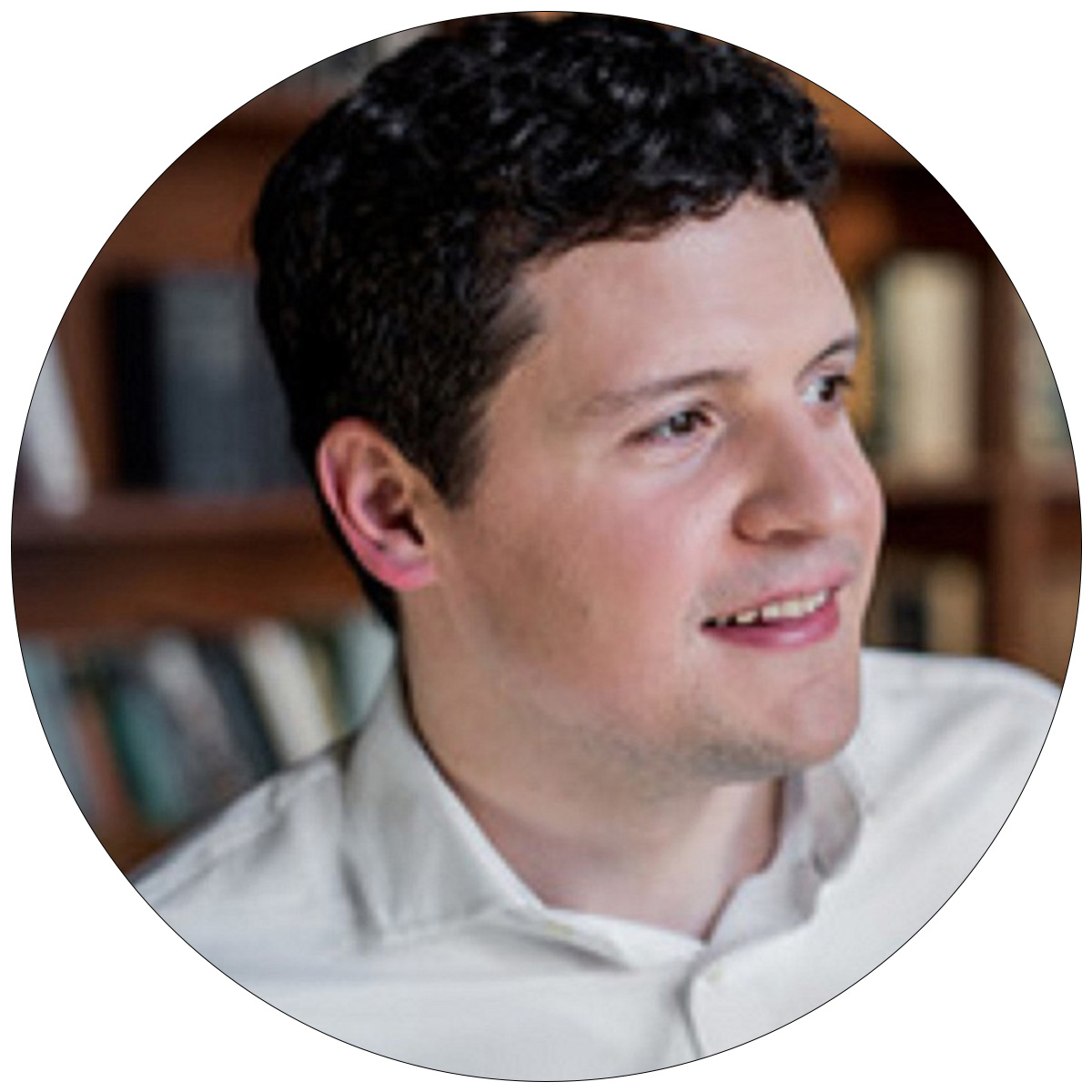 Jessica Luther
Investigative Journalist and Author of "Unsportsmanlike Conduct: College Football and the Politics of Rape"
Unsportsmanlike Conduct: Rape and Social Change through Journalism
5 p.m. Tuesday, April 12
Clearwater-Whitewater Room, ISUB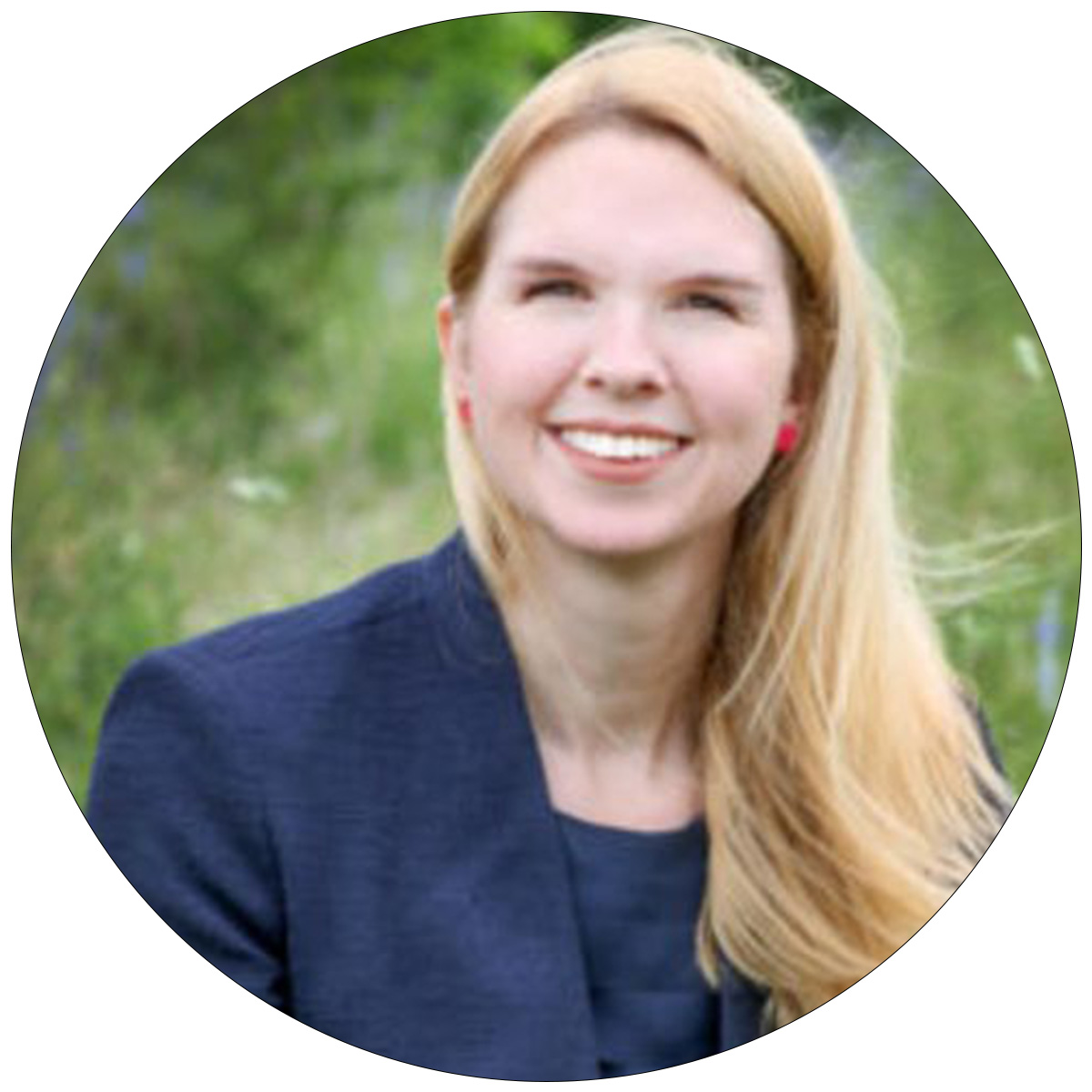 Bree Newsome
Filmmaker, Musician, Speaker, and Activist
Tearing Hatred From the Sky
6:30 p.m. Thursday, April 14
Tish Jones
Founder and Executive Director of TruArtSpeaks
The Message
4-7 p.m. Friday, April 15