DACA Awareness Week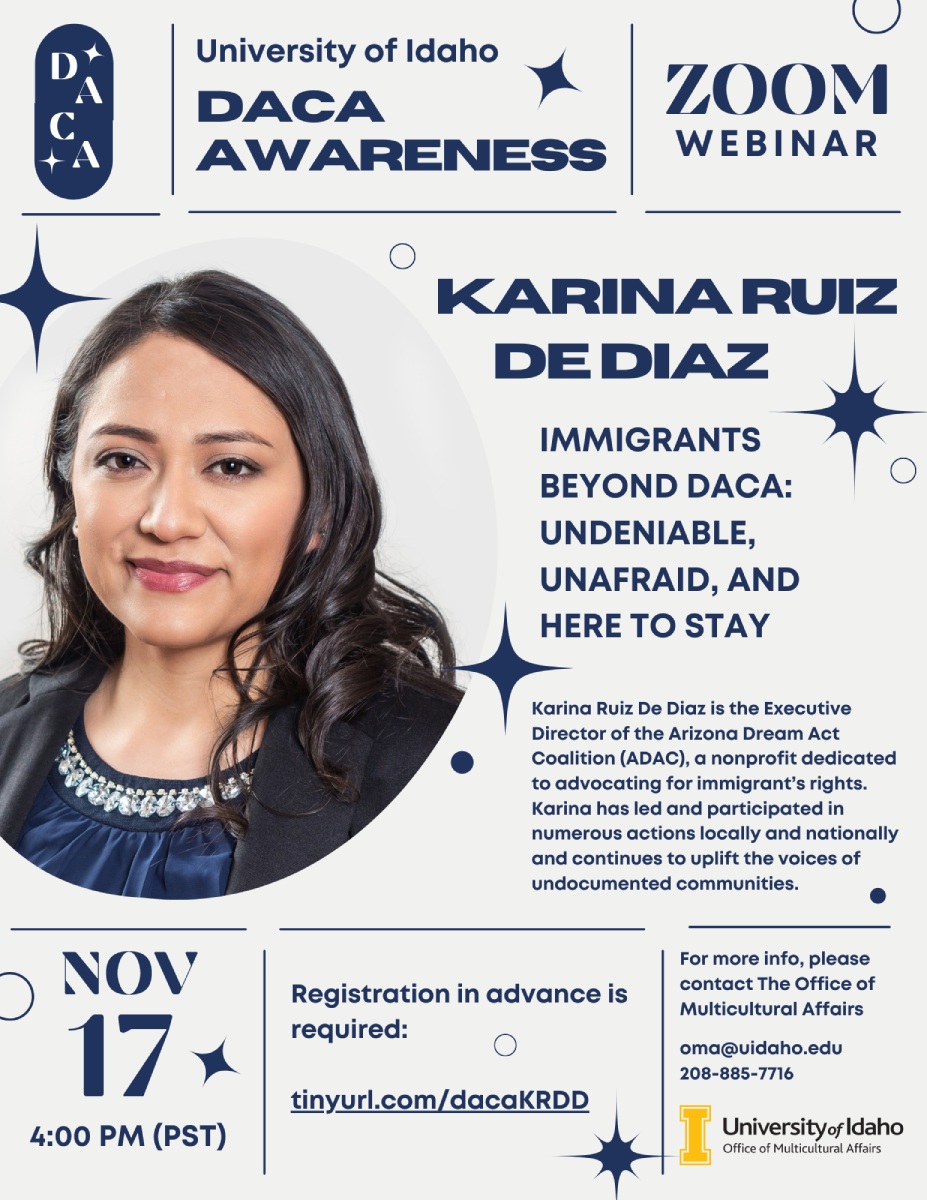 The Office of Multicultural Affairs, along with our students and campus partners, are excited to host DACA Awareness Week from March 22-26. The week will focus on educating, informing and spreading awareness about the United States immigration policy, Deferred Action for Childhood Arrivals (DACA). The goal of these events is to highlight the stories of DACA recipients, inform community members of ongoing advocacy efforts and how to get involved, provide DACA education from community advocacy and legal perspectives and explore what the future might look for a comprehensive immigration reform.
2020 DACA Awareness Week Keynote Addresses
Spreading Hope, Creating Change
Rosseli Guerrero, ACLU Idaho Advocacy Fellow
Time: 5 p.m. PST
Date: Monday, March 22
Location: Zoom webinar
DACA Awareness Week Keynote Address
Luis Cortes Romero, managing partner at Immigrant Advocacy and Litigation Center
Time: 5 p.m. PST
Date: Thursday, March 25
Location: Zoom Webinar
2020 DACA Migration Project
From March 22-26, visit the Office of Multicultural Affairs or the Vandal Student Lounge in the TLC to see the DACA Migration Project on display. The project highlights the stories and experiences of DACA recipients, as well as statistics and information about DACA.