Black Lives Matter Speaker Series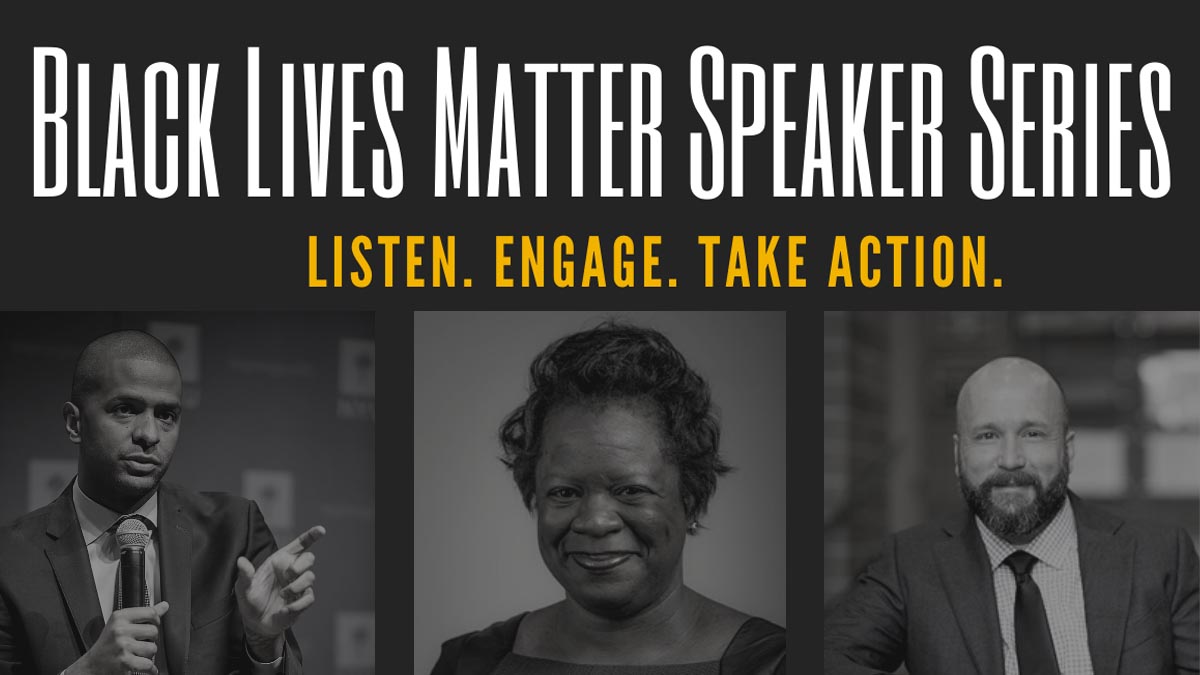 The Office of Multicultural Affairs along with our campus partners are excited to announce the first event of our Black Lives Matter Speaker Series. This will be the first of several keynotes and workshops that the OMA and our campus partners have organized in response to the systemic oppression that Black and African American communities experience in the U.S. The goal of these ongoing events is for our campus and community to listen, engage and take action to dismantle systemic racism in our society.
---
The Present & Future of the U.S.
Dismantling Systems of Oppression
Bakari Sellers
Attorney. CNN Contributor. Speaker. Father.
Bakari Sellers made history in 2006 when, at just 22 years old, he defeated a 26-year incumbent State Representative to become the youngest member of the South Carolina state legislature and the youngest African American elected official in the nation.
Sellers earned his undergraduate degree from Morehouse College, where he served as student body president, and his law degree from the University of South Carolina. Sellers has followed in the footsteps of his father, civil rights leader Cleveland Sellers, in his tireless commitment to championing progressive policies to address issues ranging from education and poverty to preventing domestic violence and childhood obesity.
Sellers practices law with the Strom Law Firm, LLC in Columbia, SC and is a Political Commentator at CNN.
Sellers will address the present situation facing our black and African American communities and the systemic racism and injustice that plague our society. He will share his vision for our nation's future and ways to continue to dismantle these oppressive systems. He will educate, inform and inspire us to work for change.
---
A Legal Analysis into the Arrest and Murder of George Floyd
Shaakirrah Sanders
Attorney. Professor. Legal Scholar.
Shaakirrah R. Sanders became the first African-American and second person of color to achieve the rank of full professor at the University of Idaho College of Law in 2018. Professor Sanders teaches courses related to U.S. constitutional law and criminal procedure.
Professor Sanders has published scholarship on felony sentencing reform; civil and criminal jury trial rights; religious freedom; and agriculture security or "ag-gag" legislation.
Prior to joining the College of Law, Professor Sanders served as a judicial law clerk for the Honorable Ivan L.R. Lemelle in the United States District Court for the Eastern District of Louisiana and the Honorable Lavenski R. Smith, current Chief Judge of the United States Court of Appeals for the Eighth Circuit.
Sanders will walk us through the legal analysis of George Floyd's arrest and murder through a criminal Procedural perspective. She will demonstrate the importance of equal protection and equal exercise of our rights and share her experience as a Black Woman in the state of Idaho. Sanders will also address the differential treatment communities face while exercising their first amendment right.
Samuel Newton has worked for both prosecuting and public defender organizations in Utah and Montana. He is a licensed attorney in Colorado, Montana and Utah. He has represented several people who have been charged with and sentenced to death, which have been the most challenging cases of his career. He is a former professor of criminal justice at Weber State University in Ogden, Utah and the author of a book on criminal evidence and several articles on criminal law-related topics. His research areas of interest include civil disobedience, peace studies and the death penalty.
Newton will address the importance of acknowledging the reality of racial discrimination in the criminal justice system. He will give us a look into the Criminal Justice System from the perspective of a former Defense attorney. Newton will also share his own experiences and provide statistical evidence of the problem and use his own anecdotes that support the data.
Newton will share how important it is for the White community to confront the realities of racial injustice and how ignorance can equal complicity.