Black/African American Cultural Center
The BAACC supports Black/African American students in an environment that is affirming, welcoming, equitable, inclusive, and diverse in order to foster a sense of belonging at U of I and beyond, with the goal of advancing human potential and growth.
The Center's mission is to mainly serve students of African descent on our campus by providing them with resources that will guarantee a smoother transition to this university; create a sense of belonging here and in their new communities where applicable, as well as create awareness on our unique and beautiful African culture.
The goal of the BAACC is to raise awareness about African culture while creating a sense of belonging. To have a higher level of Black consciousness, advancement and mutual understanding among all cultures and people. To provide information, support, community and raise cultural awareness within the university.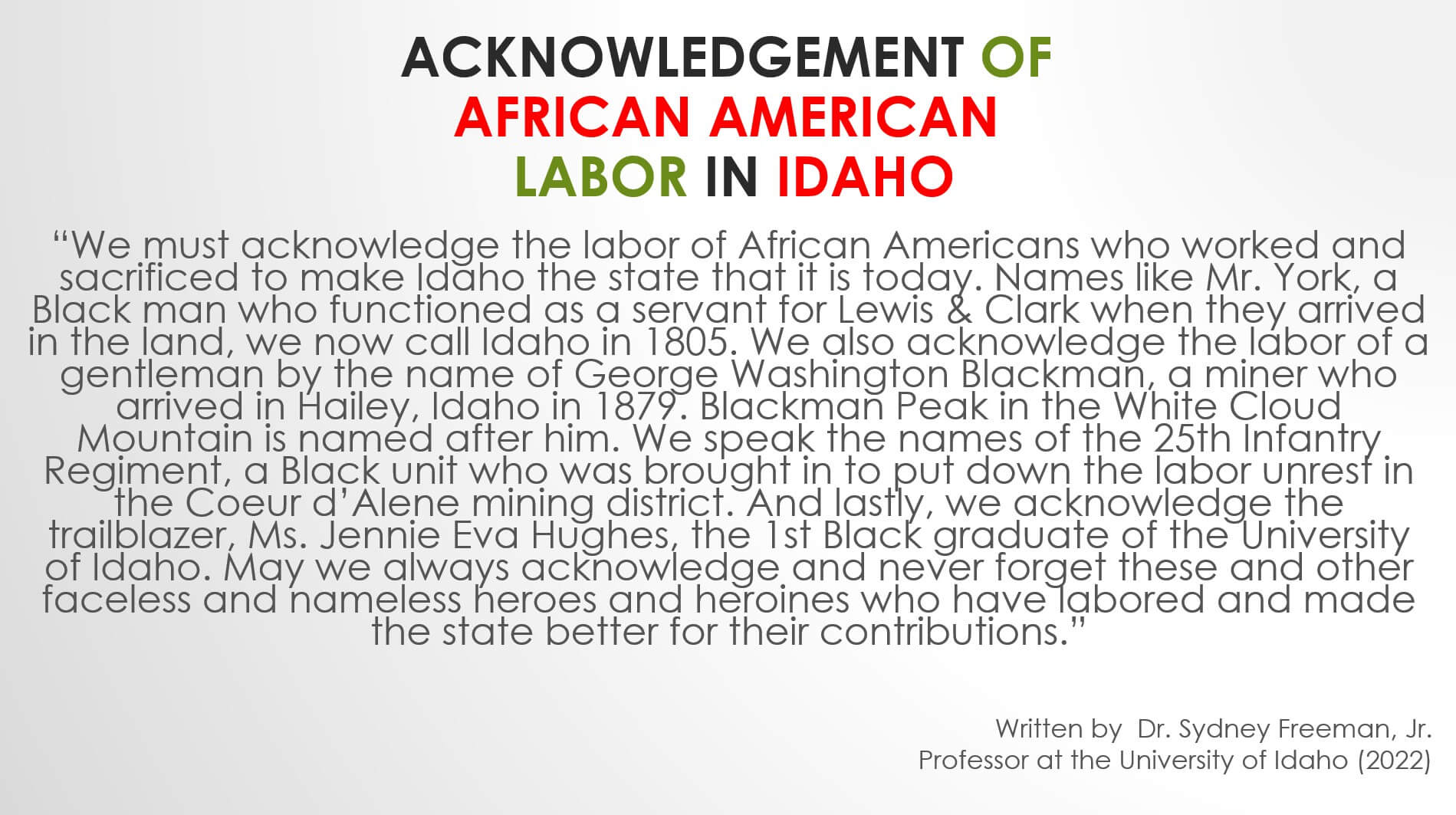 Learn How To Get Involved
Stop by ISUB 305 to meet new people, make an impact on the campus and in the community and get to know us. Be the first to hear about events, opportunities, jobs and student grant funding by joining us on our email list.
For more information contact BAACC at mpile@uidaho.edu or 208-885-0203.