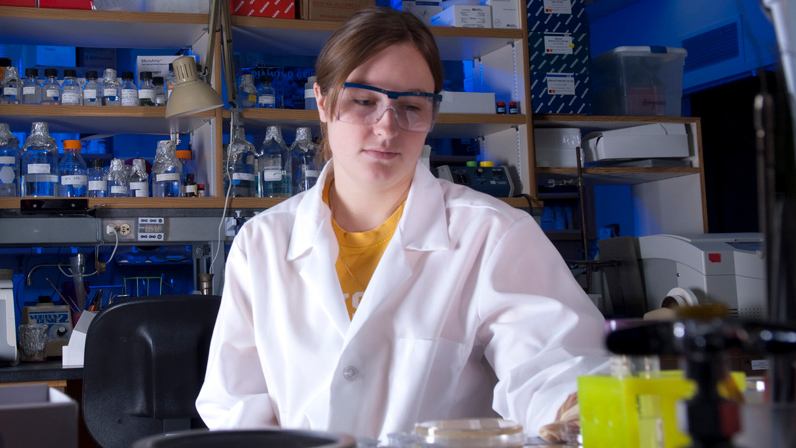 Research to advance life.
This program prepares you for a research-oriented career in which you could work in industry or academia to understand and cure diseases, develop new pharmaceutical drugs, treat toxic waste, modify and improve agriculture, and much more.
Research is a major component of the program. You will develop a research goal based on work in your assigned lab, carry out scientific data collection, and publish articles on your experiments and findings. You will also gain experience teaching undergraduate students.
The biological sciences faculty research strengths include topics related to reproductive biology, evolution and ecology, medical biosciences, neurobiology and cellular and molecular biology.
This program could be a good fit if you:
Hold an undergraduate degree in a life or physical science
Are interested in lab work and data collection
Like to solve problems and think critically about some of society's most pressing problems
With this degree, you could become a/an:
Pharmaceutical scientist
Virologist
Industrial scientist
Agricultural scientist
More degrees below. Enjoy!