Volunteer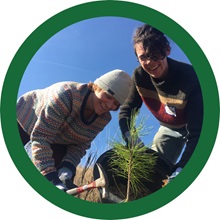 Get Rooted
Restore the roots of the endangered Palouse Prairie by planting native trees, shrubs and ground covers in our community. Check out this video on the benefits of planting on the Palouse.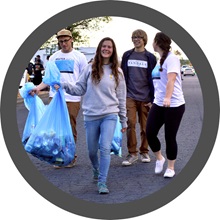 Game Day Recycling
Tackle waste at home football games by volunteering to collect recyclables from students, alumni and fans during tailgating. Registration will begin when kick-off times are announced.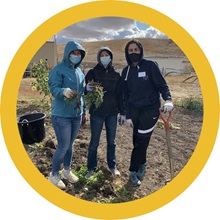 Get Dirty
Spend your Saturday morning getting dirty at the Soil Stewards Student Farm by helping to plant, weed, water and harvest organic crops. You may even get to take some fresh produce home with you!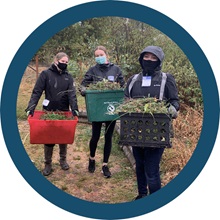 Spruce the Palouse
Conservation starts here! Team up with the Student Sustainability Cooperative and the Palouse-Clearwater Environmental Institute (PCEI) for a Saturday of service in the sunshine.