Horse Polo Club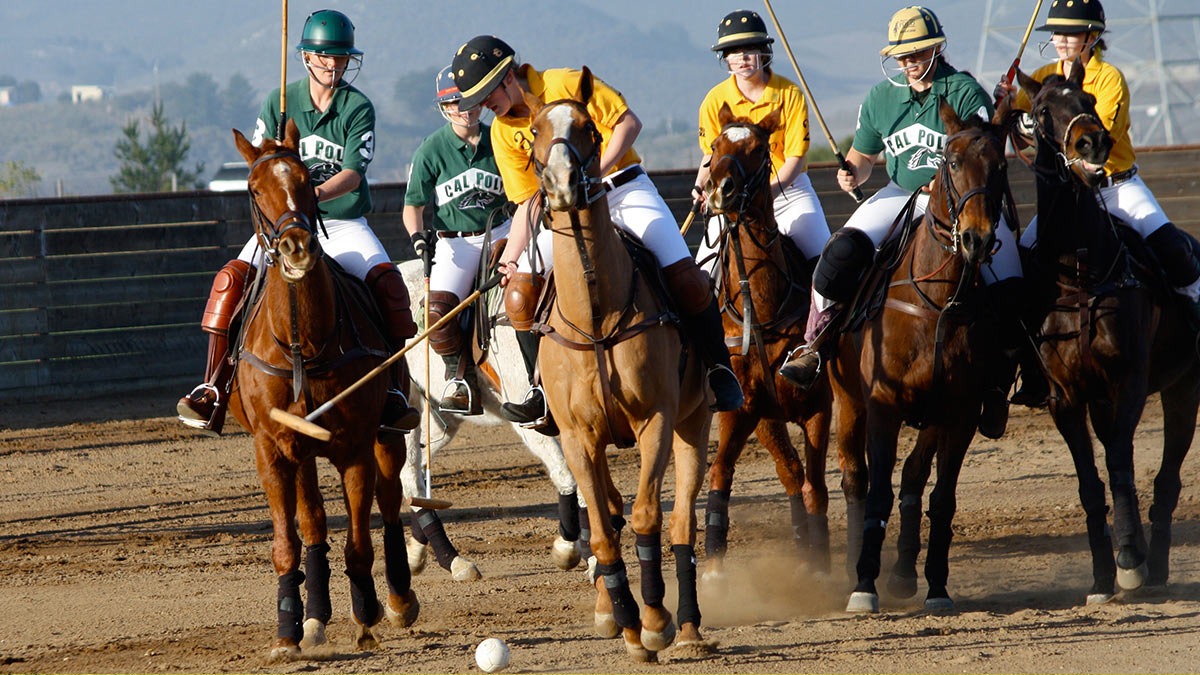 Looking to meet people who like horses? Love to ride or want to learn? Join the Horse Polo Club! All experience levels are welcome. Equipment and horses are provided.
The club is a dynamic, fun loving group of riders who enjoy challenging themselves and keeping that Vandal Pride. The club competes at a collegiate level within the United States Polo Association.
The indoor season lasts October through May. Games and scrimmages are played at Paradise Stables in Moscow and at other schools around the Northwest. Competition is held at a junior varsity and varsity level against schools such as Washington State University, Montana State University and Oregon State University, among others. Each January, the club also takes a getaway to scrimmage other regional schools including Cal Poly, Stanford and Westmont.
Practice Schedule
Please contact club leadership for specific dates and times for practices as they vary by semester.
Practices and games held at the Bennett arena in Troy, ID. Practices are not mandatory.
Contact Information
Lauren Jamison, President | Email or call 406-876-3078.