Climbing Club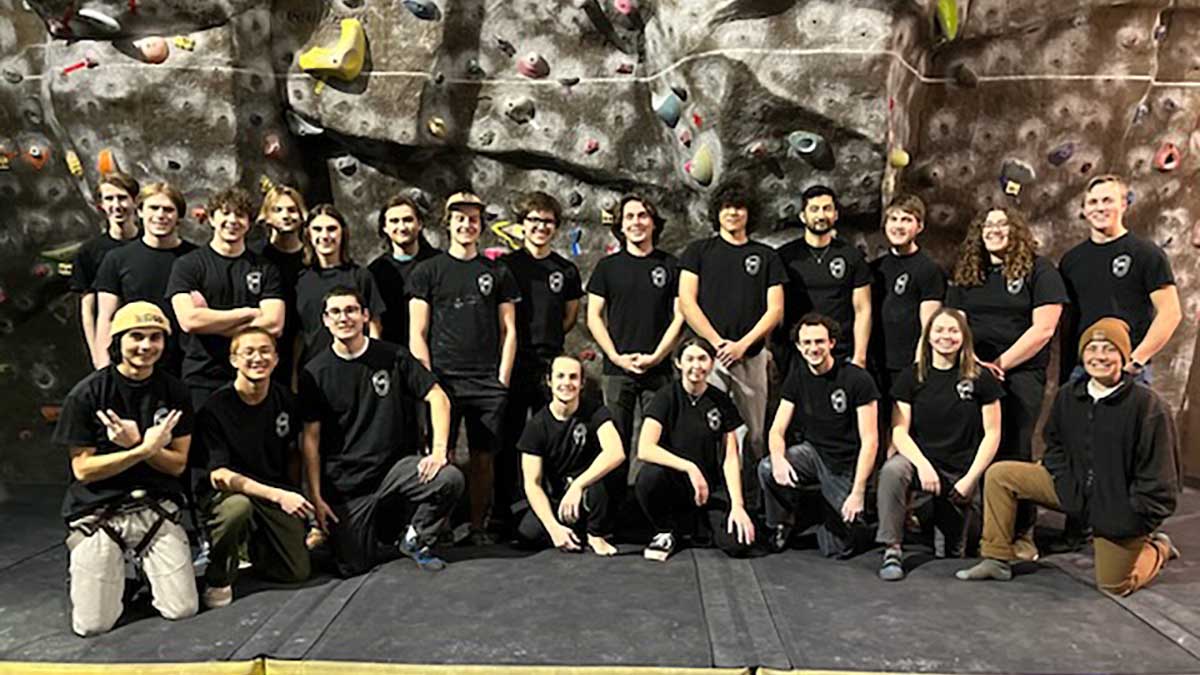 The Climbing Club is a community of rock climbers that love having fun and pushing limits within the sport. The club competes in the Northwest Collegiate Climbing Circuit, with competitions at Universities across Washington, Oregon and Idaho. Our competition season takes place during the spring semester.
The Climbing Club welcomes all skill levels and loves to introduce first-time climbers to the sport. The Club provides opportunities in a variety of rock climbing disciplines including bouldering, top rope and lead climbing in both indoor and outdoor settings. If you have any questions please contact any of our club leadership below.
Climbing Club Practice Schedule:
The club practices weekly at the Climbing Center located in the Student Recreation Center. Please contact club leadership for specific times and days as they vary by semester.
Contact Information
Jed Wallen, President | Email jedi7628@vandals.uidaho.edu
Keenan Bryan, Vice President | Email brya6331@vandals.uidaho.edu
Brandon Corey, Treasurer | E-mail core0639@vandals.uidaho.edu
Alorah Grossman, Secretary | Email gros4536@vandals.uidaho.edu
Kieran Hughes, Trip Coordinator | E-mail hugh7201@vandals.uidaho.edu
Alec Smart, Trip Coordinator | E-mail smar7962@vandals.uidaho.edu