Student Interns
The Career Services Internship Program unites current students from various majors and backgrounds under one common flag of career advocacy and readiness. These young professionals are eager to serve, lead and represent the office in multiple capacities. They can be found in every area of our office; customer support, career advising, employer relations, and marketing. They proudly support Vandals by greeting them at our reception desk, reviewing resumes, assisting with office events, processing job postings from employers, and much more.

Each spring, the office announces its Intern of the Year.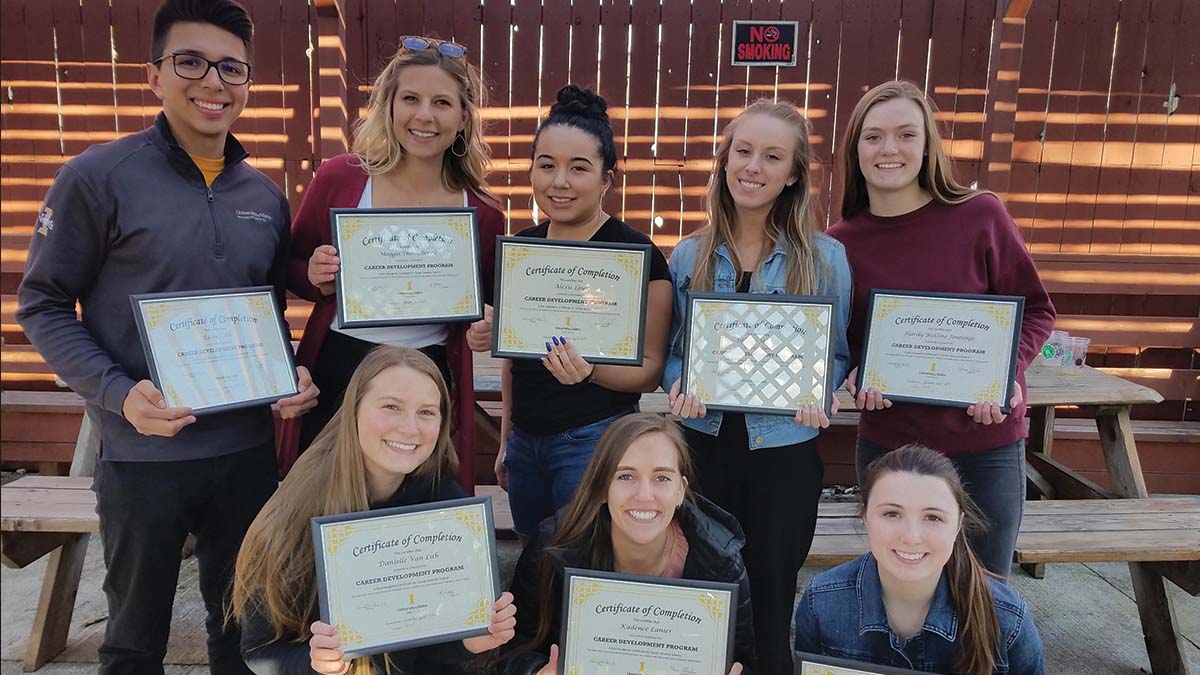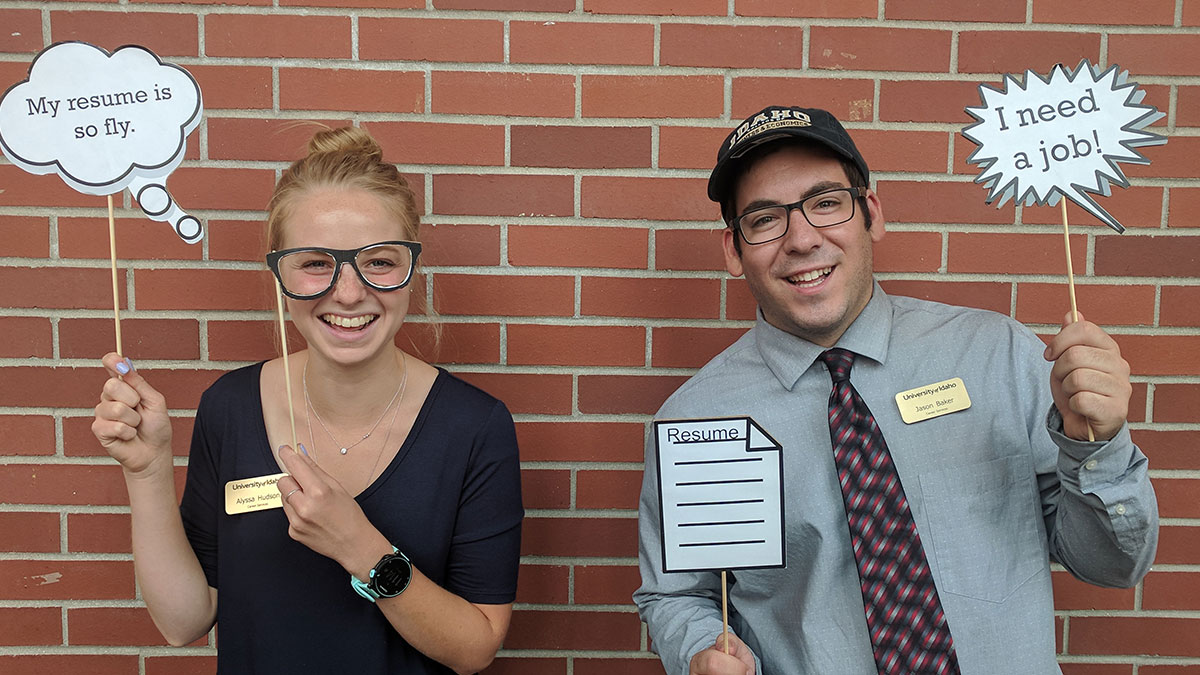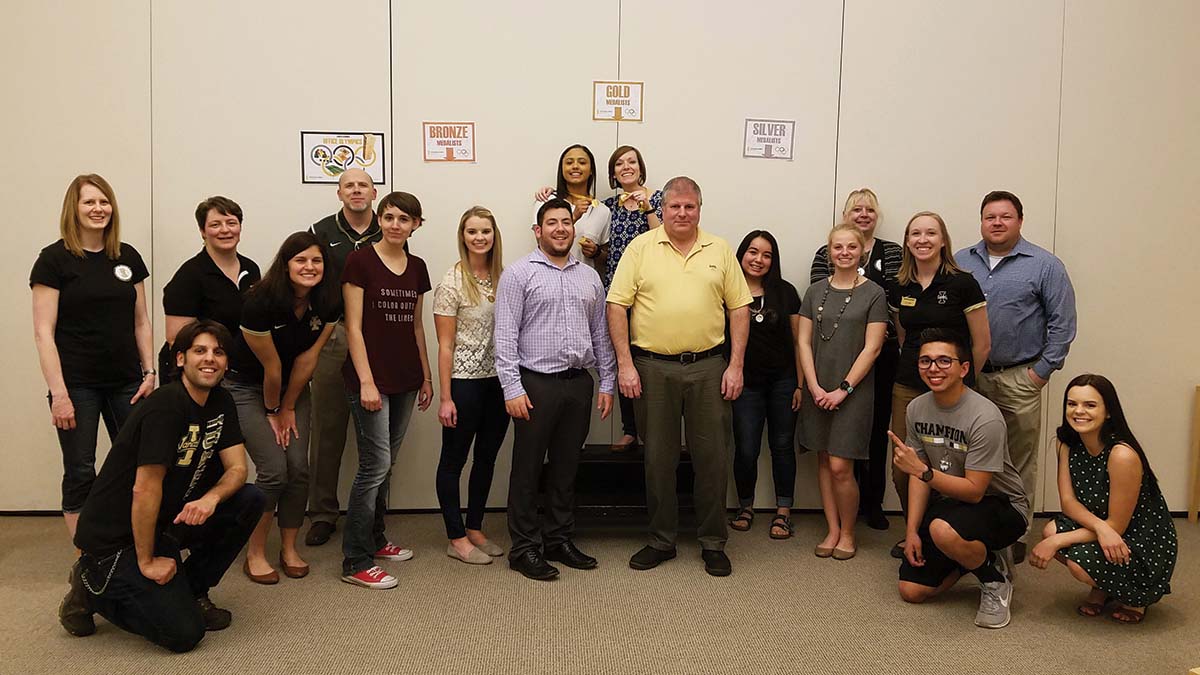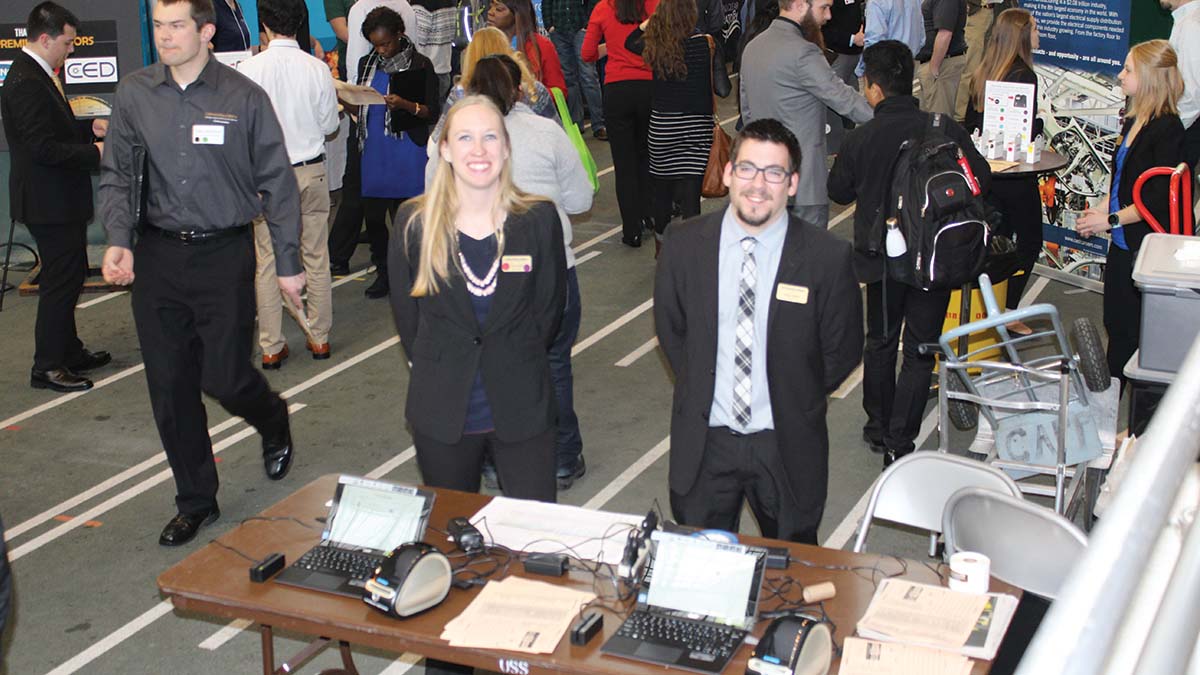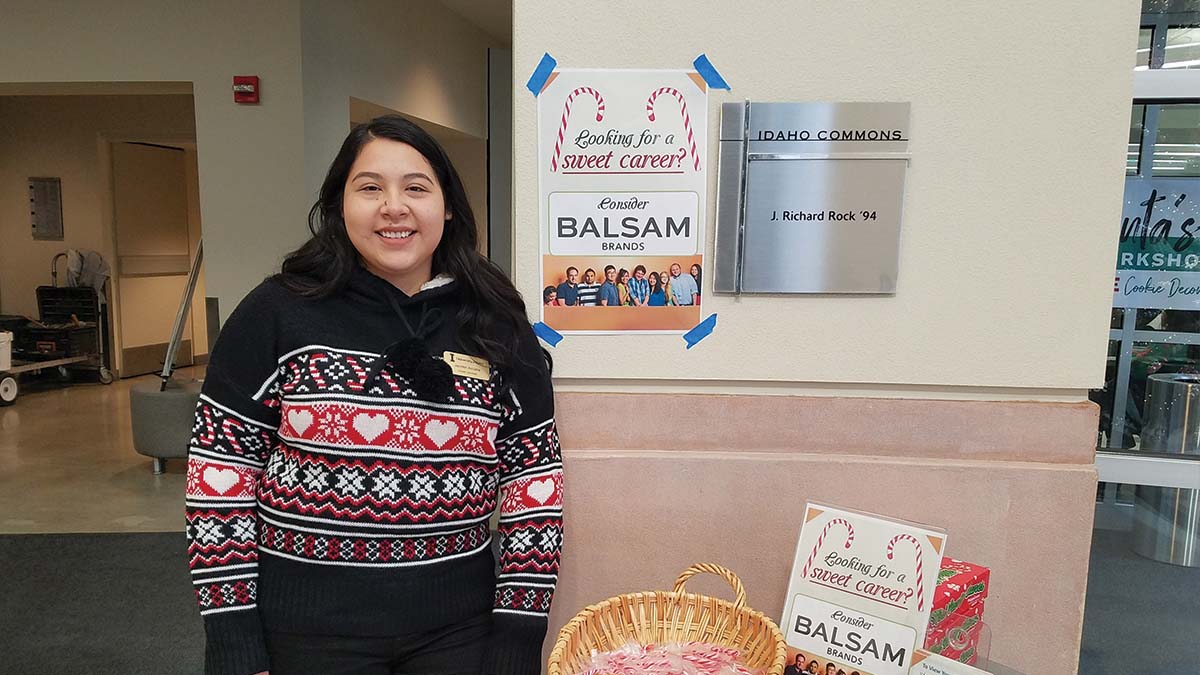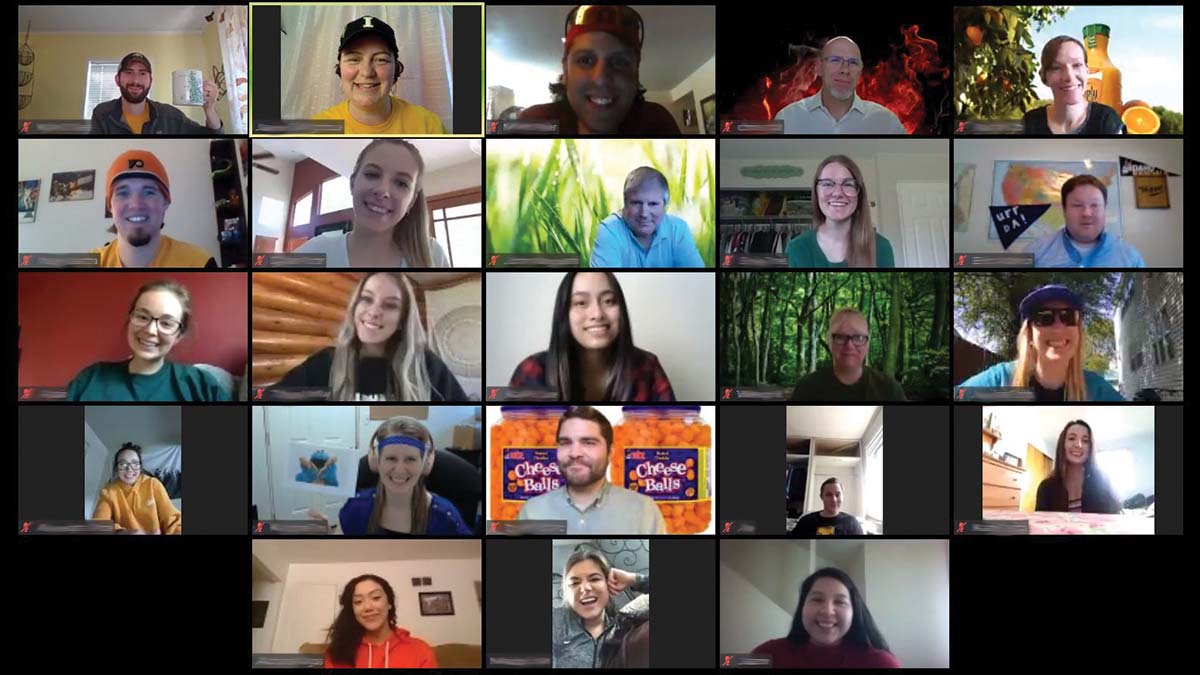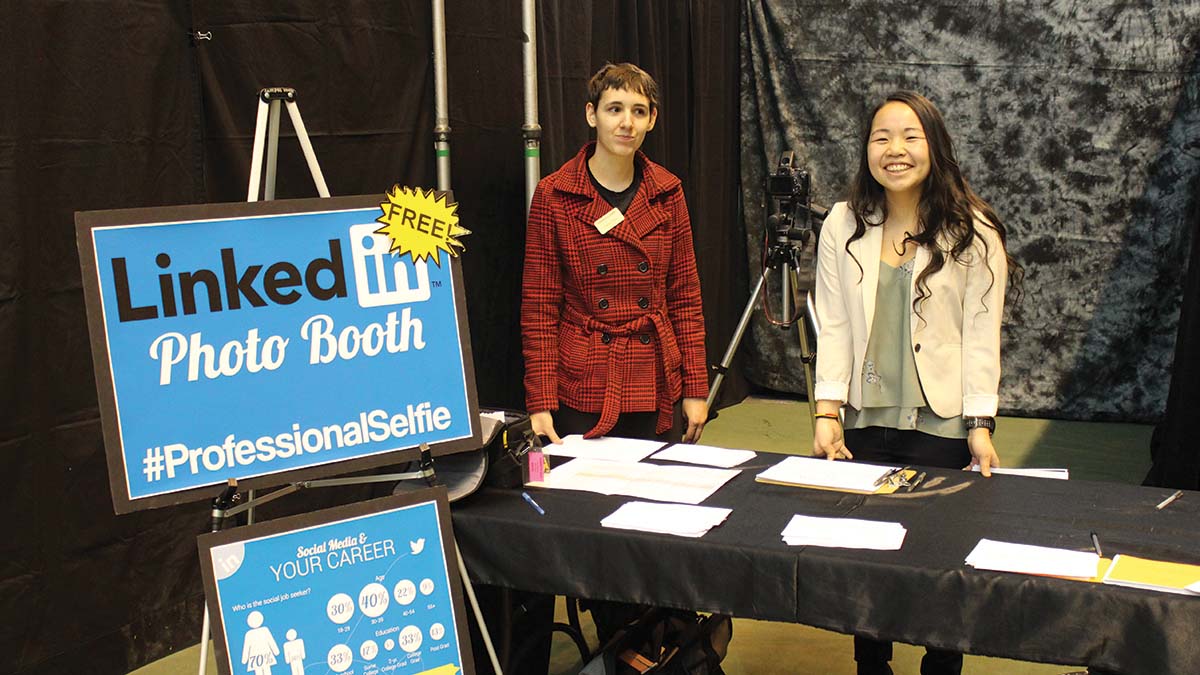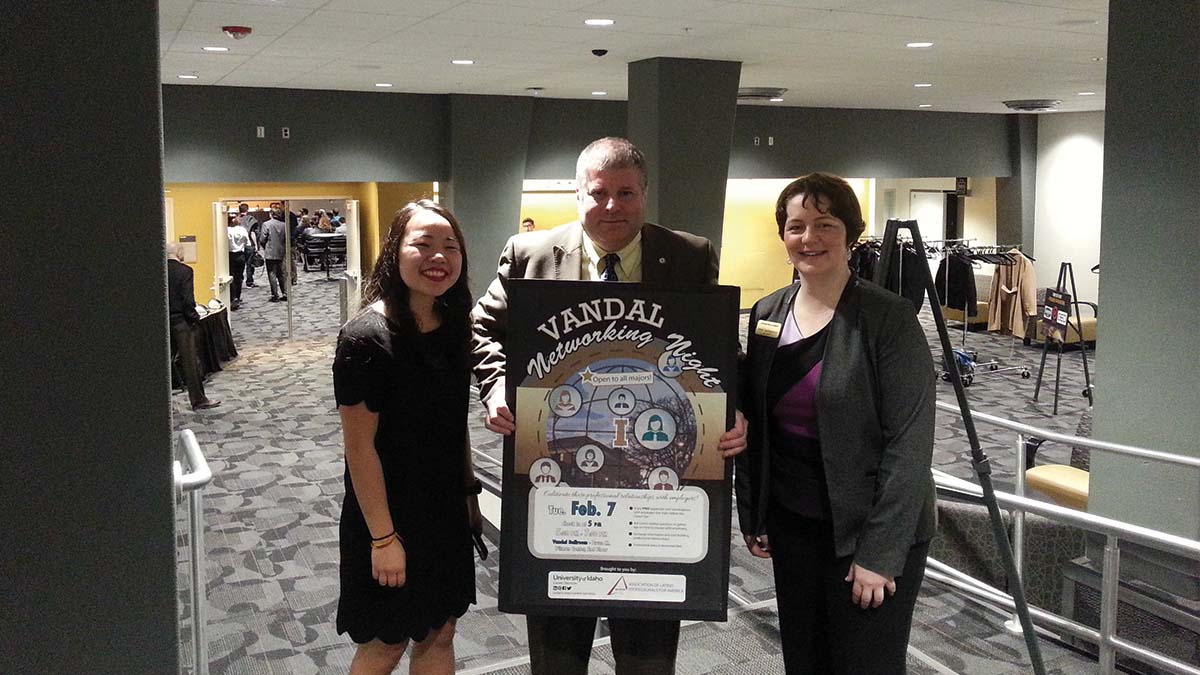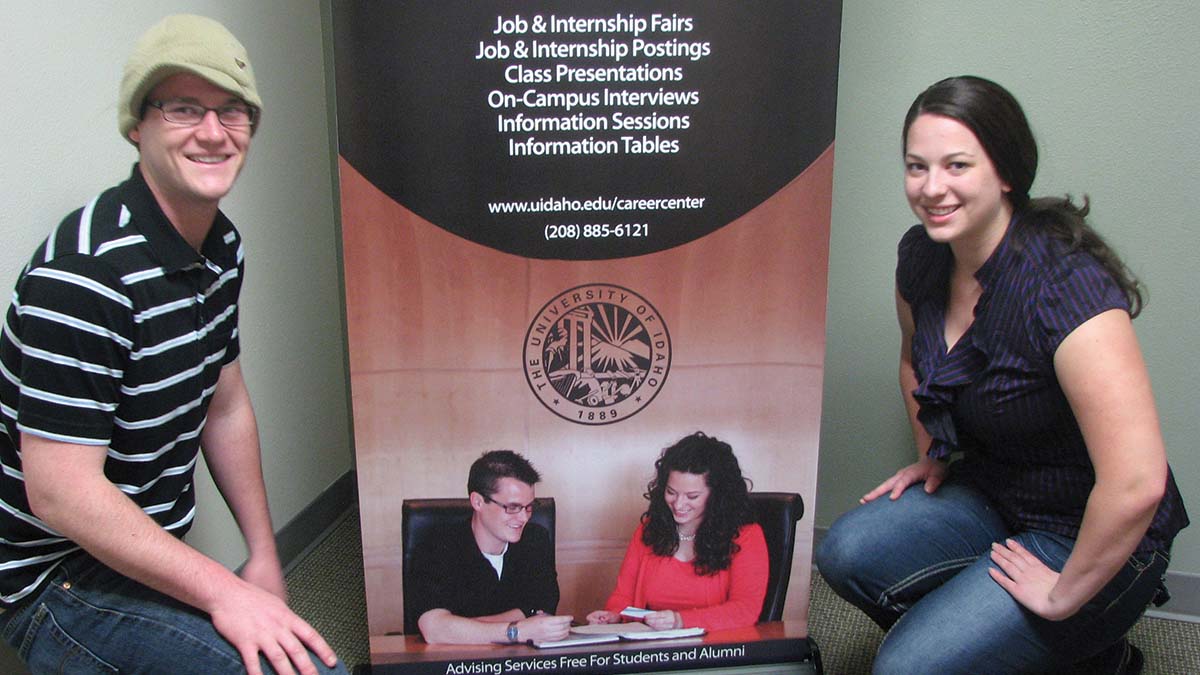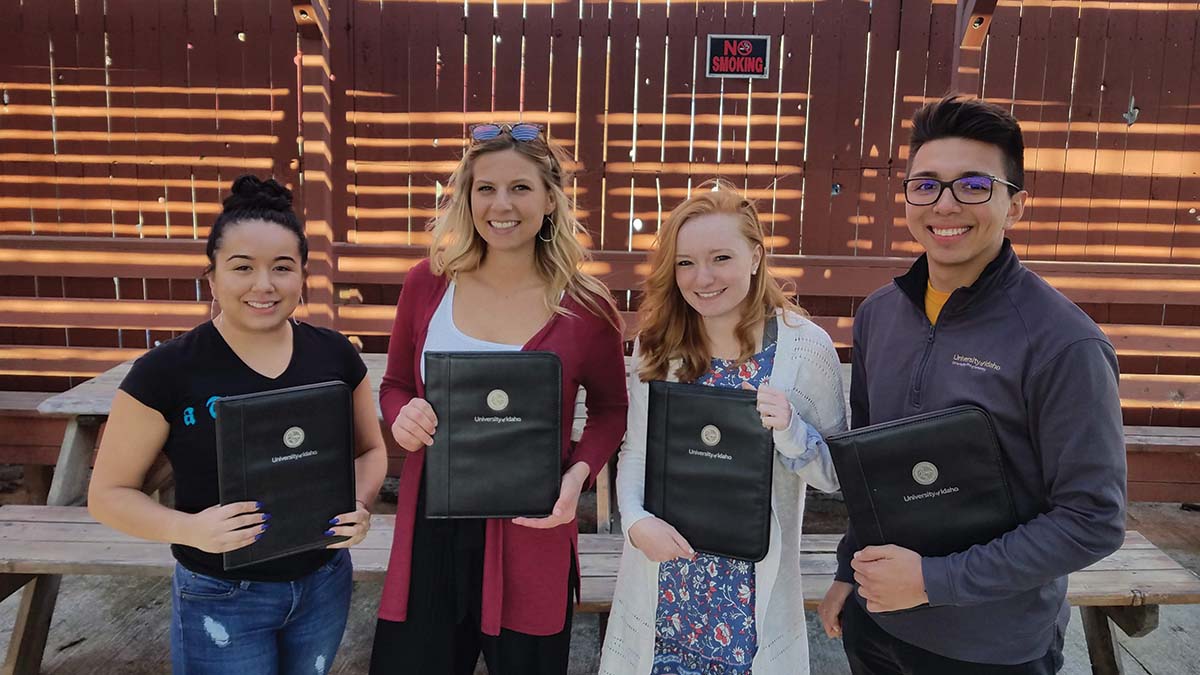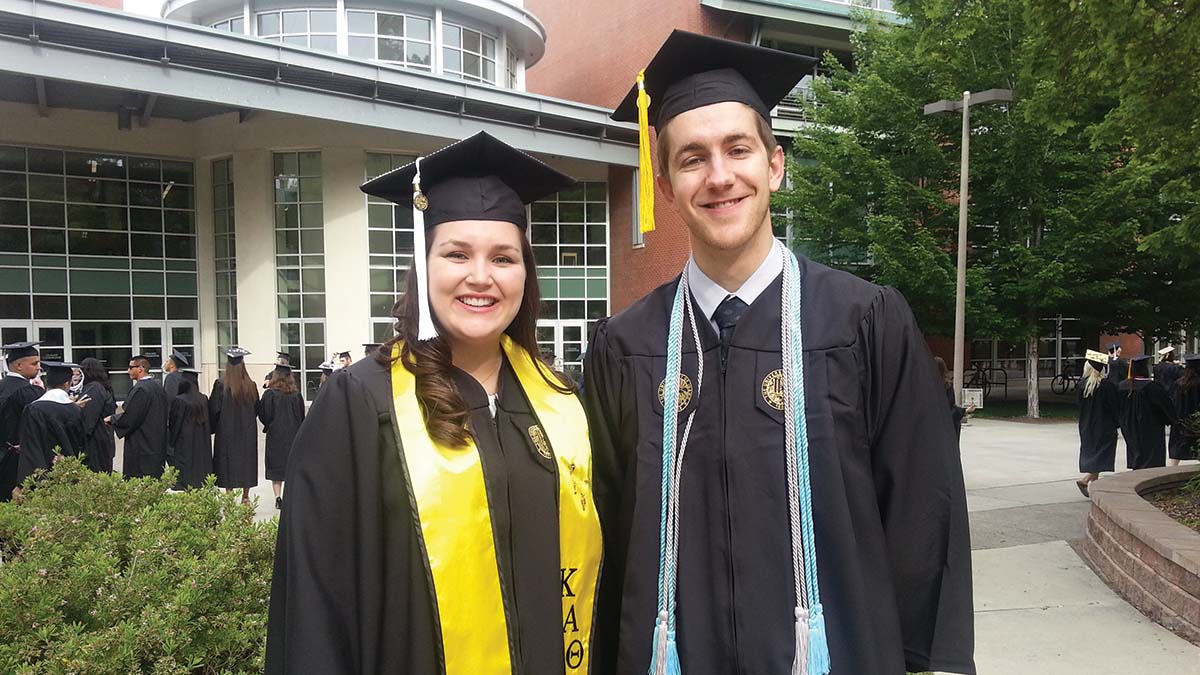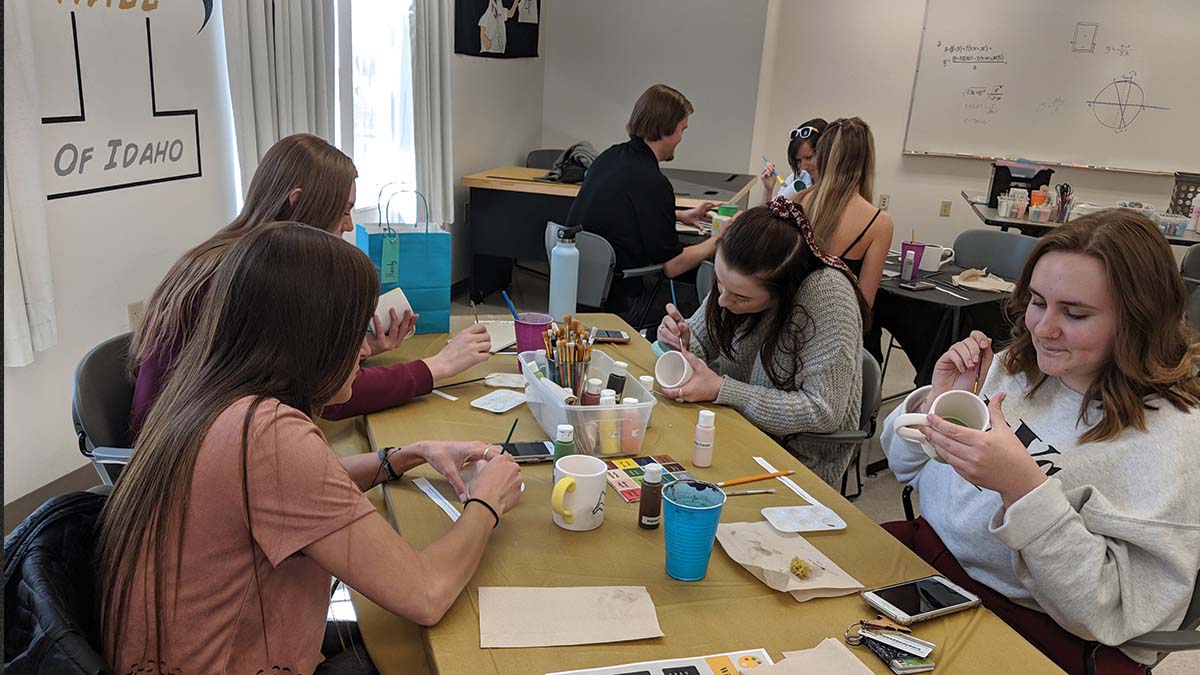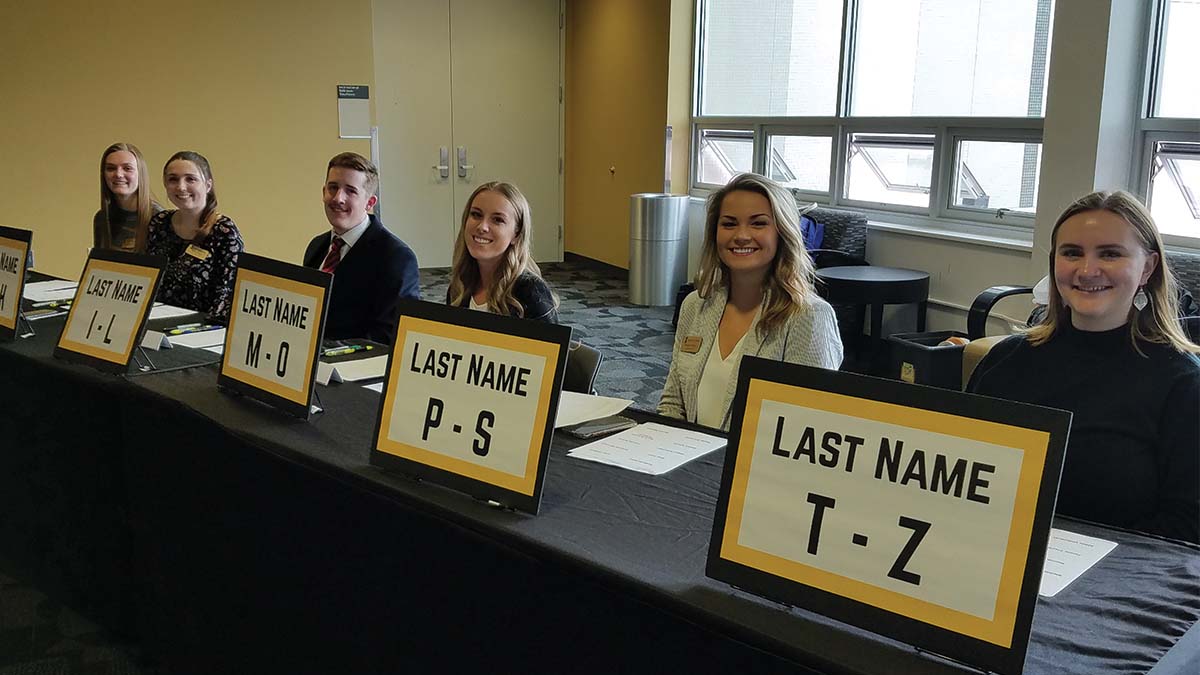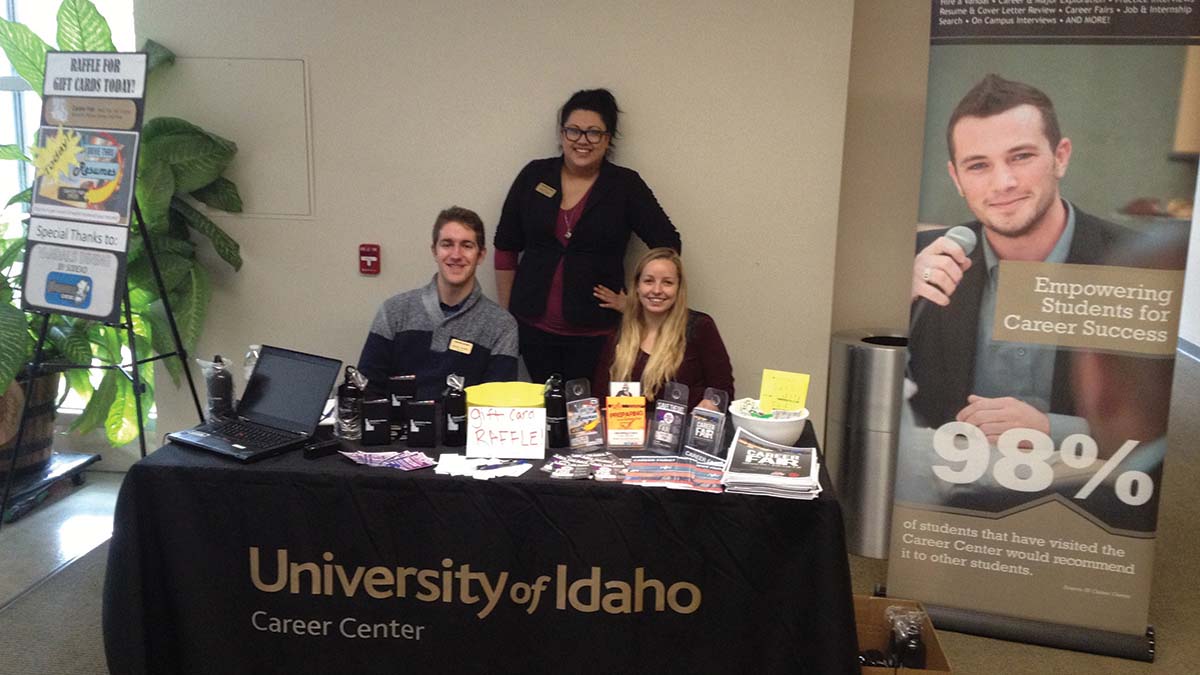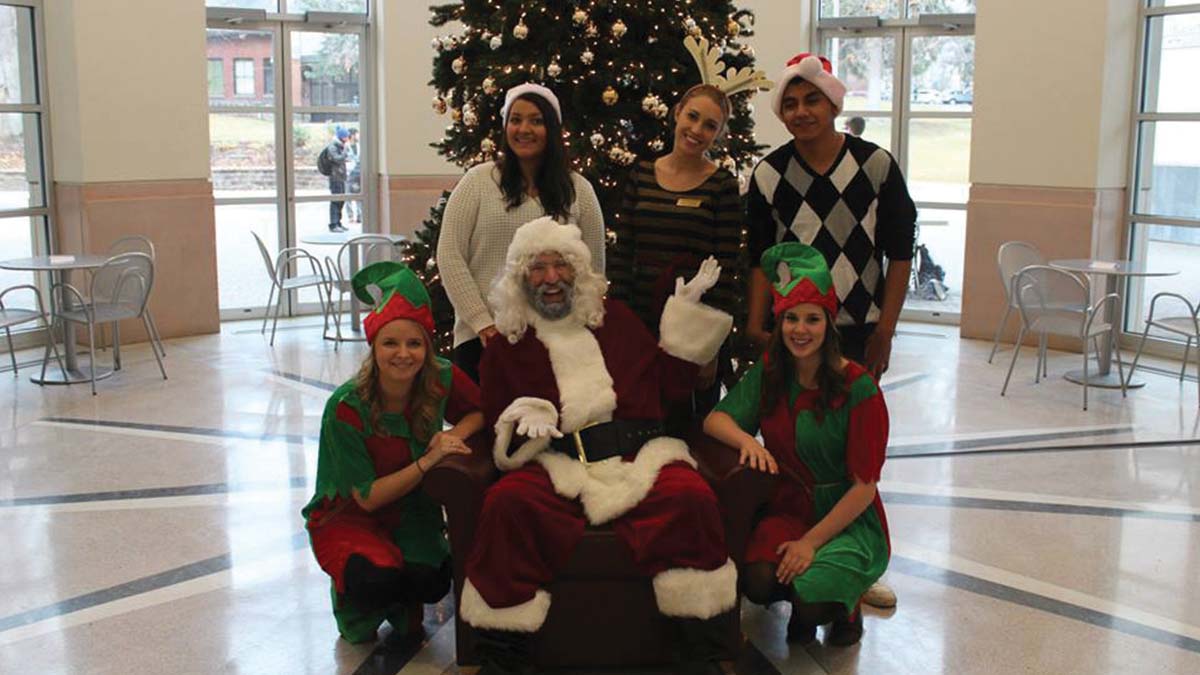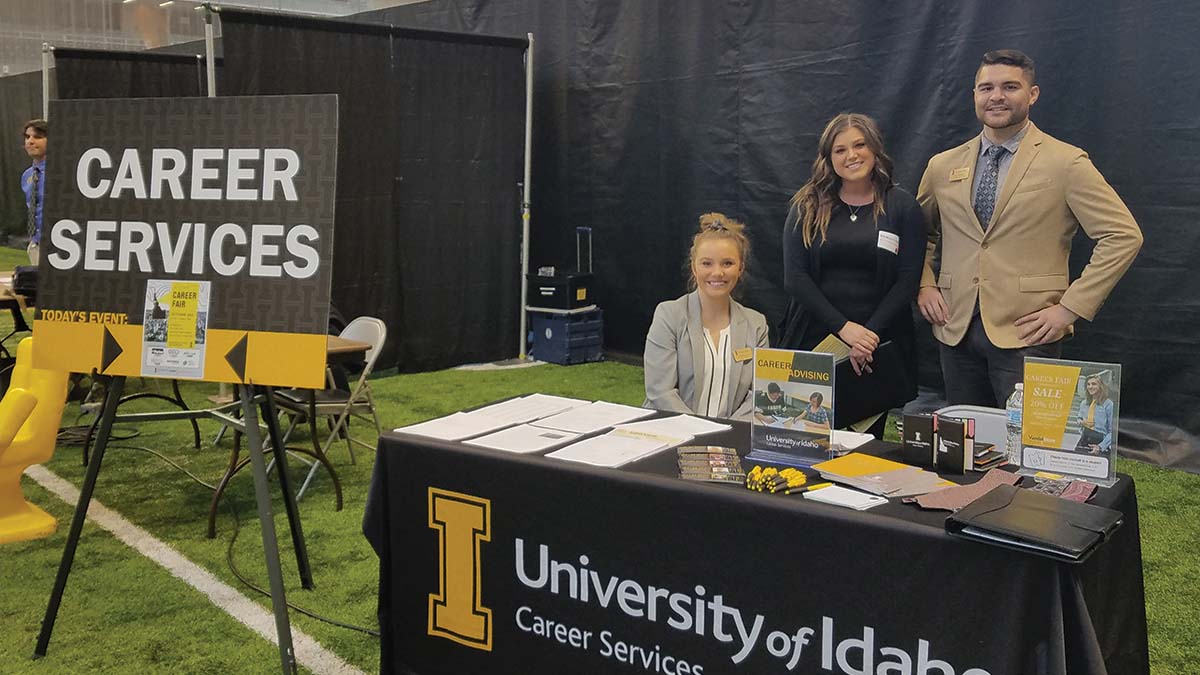 Rest assured this internship is not zipping out to pick up coffee for the boss. Interns are directly involved in daily operations and in doing so gain valuable experience in communications, analytical/problem solving, and project management. These are just a few of the in-demand career readiness competencies that will be gained during the internship. Click here to learn more about the NACE Career Competencies.
Interns may progress into higher levels with more responsibilities provided all performance standards (benchmarks) are satisfied for the year. Interns in their second/third years acquire new skills, access more resources and are eligible for higher compensation.
Listed below are the tiered intern levels with their corresponding scope:
Intern — Level 1 — Education and awareness
Senior Intern — Level 2 — Train incoming interns
Lead Intern — Level 3 — Help lead the team
Career Services teaches excellent customer service, professionalism and leadership skills that are fundamental across various industries. Grasping these skills opens doors for additional responsibilities within our internship program. As such, we recognize the value of our interns and offer a unique certificated program for career and professional growth. We have received positive feedback from participants as they establish their personal brand and prepare for their careers after college.
Most hiring is conducted mid-spring semester and into the summer session but we encourage you to inquire within. All Career Services internship postings will be shared on Handshake.
Did you know several of these opportunities posted on the system may be sponsored in partnership with the Work Study program? To learn more about this program and how to apply please visit Student Financial Aid Services.