Accounting Active Learning Opportunities
Beta Alpha Psi (BAP)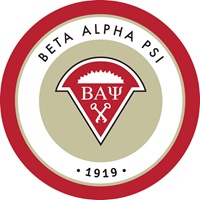 A national scholastic and professional accounting organization. To join BAP you must be majoring in accounting, information systems, finance, or be in or have completed their first upper-division course in their major, have a 3.0 GPA or higher, and meet minimum attendance requirements. Meetings include guest speakers from local, regional and national CPA firms. BAP and the Student Accounting Organization engage in networking, community service, professional development, outreach and engagement. More information and upcoming events.
Volunteer Income Taxation Assistance (VITA)
VITA is a national program which you will prepare tax returns for low-income people. You will become certified through the IRS prior to the start of the spring semester. Sessions are held in conjunction with U of I Law students at the U of I Law School Clinic as well as a Native American center in northern Idaho.
Accounting Professional Development
Prepare for a professional career by learning job market skills. Learn to draft a professional resume and cover letter, enhance interview skills, and improve oral and written communication skills through classroom debates and discussions. Discuss case studies in the areas of personal and professional business ethics related to academics, recruiting and the accounting profession. Take advantage of opportunities to network with accounting professionals in both casual and formal settings.
Practicum in Tutoring
As a Master of Accountancy (MACCT) student, you gain practical tutoring experience. Collaborate with other graduate students in assisting undergraduates in principals of financial, managerial, and intermediate accounting courses. MACCT students who have participated in this opportunity value their enhanced teaching skills, learning skills, and improvement in oral communication.
Barker Review Group
MACCT students serve as the officials and account review team for the Barker Trading Competition. Review each of the accounts to verify compliance with the trading rules, monitor and report results, and track performance data for each account.
CPA Exam Review
Study for the Certified Public Accounting Exam. Weekly progress reports assist in maintaining study goals. You are required to purchase a CPA Exam review course, and register for one section of the CPA Exam.
U of I Internal Controls Review
Work with the U of I controller's office to review the internal controls over the cash receipting process of university decentralized units. You gain an understanding and document the understanding of the internal controls, make recommendations for improved controls, and in the future, will train U of I employees.
Financial Capability Simulations at Idaho Correction Facilities
You and other volunteers help direct a face-to-face simulation called "That's Life" by playing the vendor part of the live simulation and selling day to day goods and services to participants to teach financial literacy. The participants are inmates from a local correctional facility and high school students with disabilities.
The MACCT learning goals relevant to these courses include:
Professional Accounting Knowledge
Critical Thinking Skills
Communication Skills (oral and written skills)
Clarify Purpose and Perspective
Teamwork and Leadership
Student learning is assessed annually as part of the U of I MACCT Program Assessment Plan. The assessment activities include:
Specific questions relating to hands-on learning activities on graduating student surveys
Oral presentations to the Accounting Advisory Board by students participating in these courses/activities
MACCT Comprehensive Paper/Portfolio.
The students have enjoyed participating in the hands-on learning courses, they have enhanced their professional skills and positively affected other students and community members.