November-December 2021 Boise Newsletter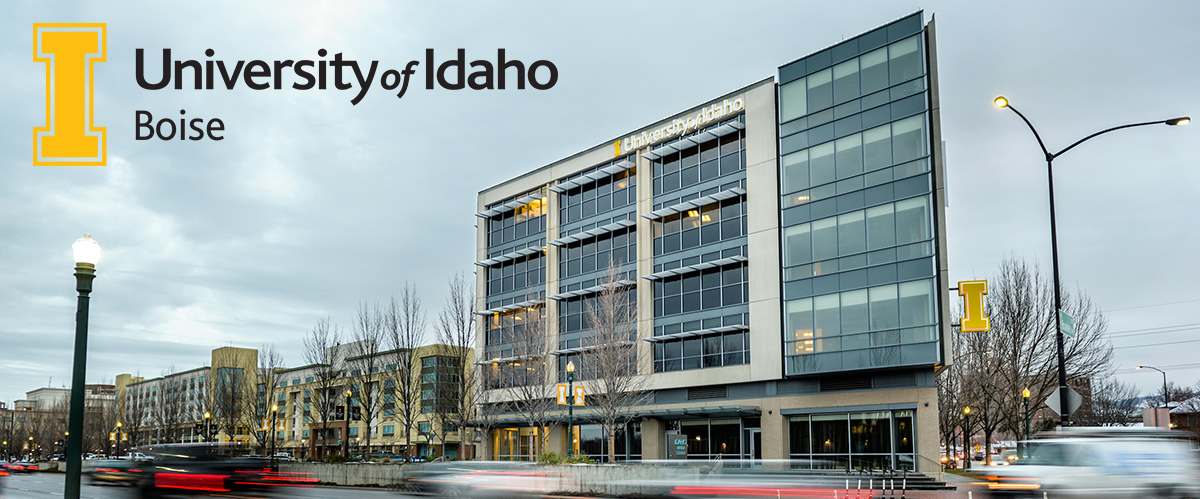 From the Desk of Chandra Zenner Ford
Fall is flying by and, as you can see from this newsletter, the SW Idaho Vandal community is making a mark on so many levels. I couldn't be prouder of the student success stories and research highlights noted. Keep up the good work; we love to share your stories.
In case you did not read the enrollment news in the Oct. 22, Friday Letter, here is a quote from President Green's weekly communication: "Overall the University of Idaho welcomed 1,656 new students — our largest freshman class in five years and an increase of 16% over 2020. Our enrollment overall is up 4.7% to 11,303, enrollment of first-year students from Idaho is up 5.2%, and we see positive numbers nearly across the board when it comes to incoming students.
This growth is vital for the health of our university, and we appreciate the staff, faculty, alumni and community members that played a role in bringing these students to the U of I. Sustained growth is key for our state as we provide the future workforce Idaho needs and industry expects."
This news is promising for our future and something we should celebrate. Peter Lien and his team (Matthew Johnson, Daisy Aguilera, Erin Rishling, Becky Byers, Jessica Eby, Seneca Jensen, Javier Valero, Eddie Celis, Carson Poertner, Dana Morrison, Roosevelt Mendez, Jermaine Rucker and Jayantanuj Das) deserve special kudos. We know they have little time to pause and celebrate when they are already working hard to share the Vandal story and attract the fall class of 2022. Hopefully this gives them inspiration and shows their hard work is making a difference!
Dean Johanna Kalb's College of Law team, working with the Idaho Water Center operations team, ITS and U of I facilities, is focused on the many details related to moving the ILJLC from the current space in the old Ada County Courthouse to the new facility we are leasing at 501 Front Street (the former Concordia building).
Keep your eye on the 501 Front building for new U of I signage in December. We will have quite the presence on Front Street with the footprint of our two facilities and the added bonus of a much-improved teaching and learning space for our College of Law students, faculty and staff.
We recently reached out to students with a survey about parking preferences. We will continue to have challenges in terms of available parking that is affordable. Stephanie Fox has scoured this community for any and all ideas and options in an effort to do everything we can to make access to IWC and 501 Front the best it possibly can be going forward. Depending on changes in parking availability, we will consider a second survey during the spring semester; your participation in the survey is important and we appreciate any ideas and feedback you might have.
Let's finish strong this fall. Every member of our community should be proud of our resiliency and commitment as we look to wrap up a fourth semester in pandemic conditions. I want to extend gratitude to each and every one of you for the role you play in supporting the contributions of the University of Idaho in SW Idaho. Stay healthy, get vaccinated, enjoy the holidays and take good care. Go Vandals!
Go Vandals!
Chandra
---
Student Success
Samantha Jesser Wins Prestigious Architecture Award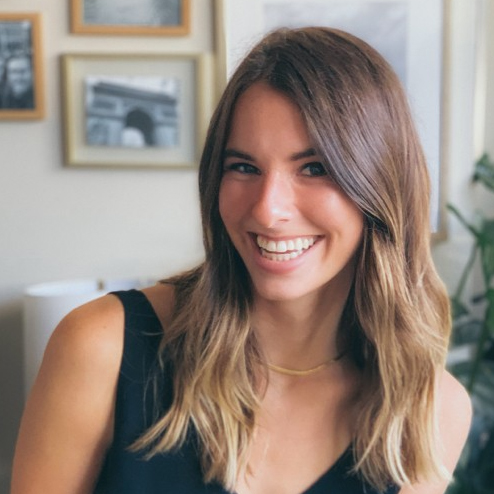 Samantha Jesser, MArch '21, received an Award of Merit from the American Institute of Architects (AIA) Northwest and Pacific Region Student Design Awards on October 14, 2021 for her graduate design project, "Ecological Tectonics." The jurors praised the project for its "richness, complexity, engagement with ecology, innovative design methods and the spiritual qualities of her drawings."
Samantha's project advisor was Assistant Professor of Architecture Dwaine Carver. She studies at the College of Art and Architecture Urban Design Center.
---
U of I Boise Students Build Reusable Treefort Installation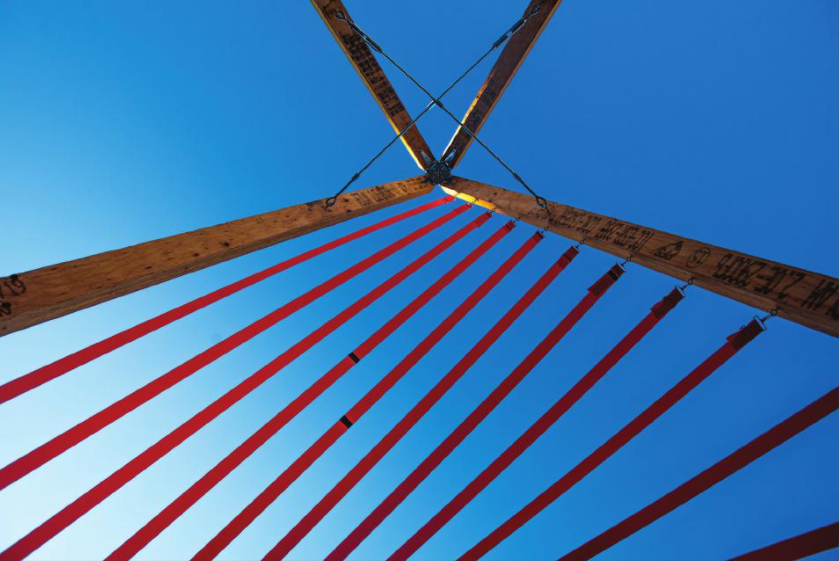 In 2020 Urban Design Center and IDL students designed a reusable Treefort design that was never installed due to Treefort's cancellation that year. Treefort called back this year and our students installed their design in the heart of Treefort in Grove Street, downtown Boise. Read more and see more pictures.
---
U of I Boise Students Win at Boise Entrepreneur Week Pitch Competition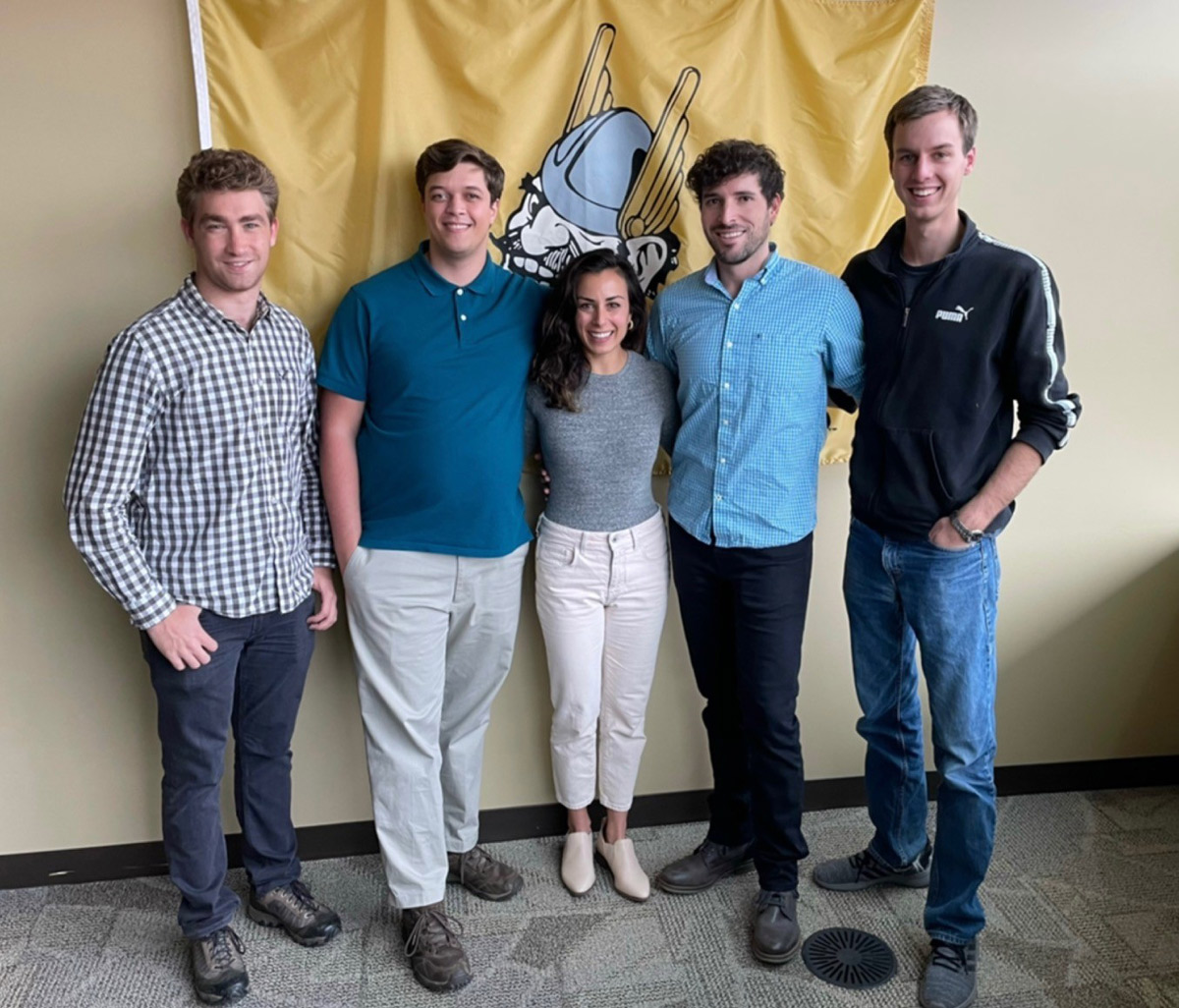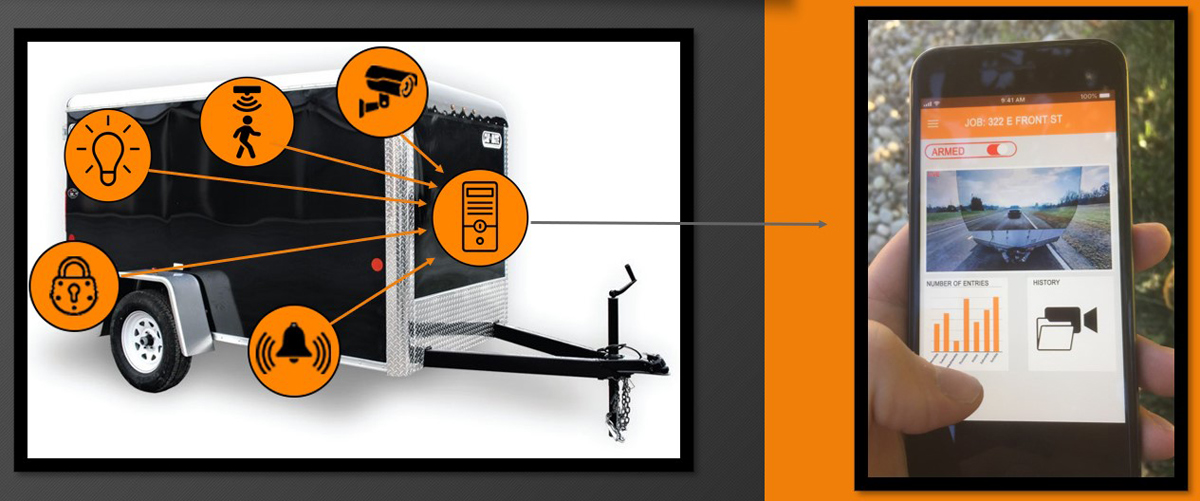 College of Engineering students Tais Mitchell and Jason Talford from the College of Art and Architecture Integrated Design Lab teamed up with U of I Boise Urban Design Center architecture students Mallory Buscemi, Joseph Sedillo and Andrew Miller (left to right in the above picture) for the Boise Entrepreneur Week Hacking for Homebuilding challenge.
The team — called VandalEyes, just like their product — pitched a device to prevent construction trailer thefts and won first place and $10,000 in cash. VandalEyes is a multi-pronged trailer security system that pairs sensors to an easy-to-use app that enables cellular monitoring, GPS tracking and instantaneous response capabilities.
"VandalEyes solution was interesting because it was an approach and the builder would integrate their own equipment into it," Betsy Scott, executive director of programs and engagement at the Housing Innovation Alliance and a judge at the event, said during an interview with Forbes magazine. "It looked at all parts of the ecosystem of theft, combining notification of the owner, police and also closed the loop and connected back to the insurance. It would deter theft and get better rates on insurance. It was very impressive for a student group, it seemed like a professional business group."
This is the second year in a row that U of I Boise students win at this state pitch competition. Learn more in this Forbes story.
---
College of Law Graduate Follows her Passions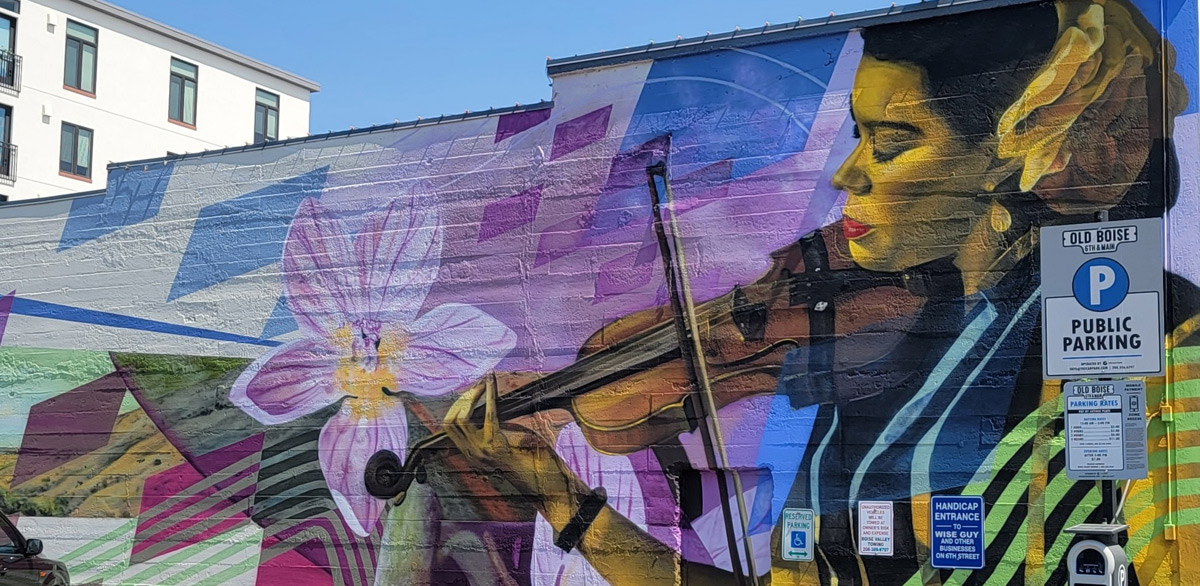 A mural went up recently in downtown Boise depicting a young woman playing the violin surrounded by flowers. The woman is U of I alumna Ellie Shaw doing one of the two things she's most passionate about: playing music. Her second passion is law.
Ellie, a recent graduate from the University of Idaho College of Law in Boise, has always been interested in music. At age 14, she started the jazz duo Swingin' With Ellie Shaw with her mother Kiley Shaw —who is also the group's manager — and they have played numerous venues and events in the 11 years since; you might have seen her on stage at the Greenshow concerts for this year's Shakespeare Festival.
Ellie became interested in law as a member of the Idaho Songwriter's Association. As a former board member for the association, she wants to help other artists like her navigate the legal waters of intellectual property work. Ellie, who graduated this August, is now studying for the Idaho Bar exam, which will take place in February. Listen to some of Ellie Shaw's performances online.
---
College of Law Celebrates Students at Pro Bono Week
The College of Law celebrated National Pro Bono Week last week. Through the previous year, Idaho Law students spent nearly 11,000 hours volunteering for our local communities in a number of different ways.
---
Bioregional Planning Student Wins Idaho's Award
BIOP studio student Tessa Vogel won the American Planning Association Idaho's best student project award. Their paper will be published in the upcoming edition of the planning journal of UCLA, Critical Planning. Watch the award video is on YouTube.
---
McClure Center Welcomes Four New Legislative Research Scholars
This 2021-22 academic year, the McClure Center welcomes four new Legislative Research Scholars: Jake Espeland, Katelyn Hettinga, Sara Murphy and Hart Parr Dal Pra. This program is a partnership with the University of Idaho Department of Politics and Philosophy. The McClure Legislative Research Scholars are led by their faculty advisor, political science Assistant Professor Markie McBrayer.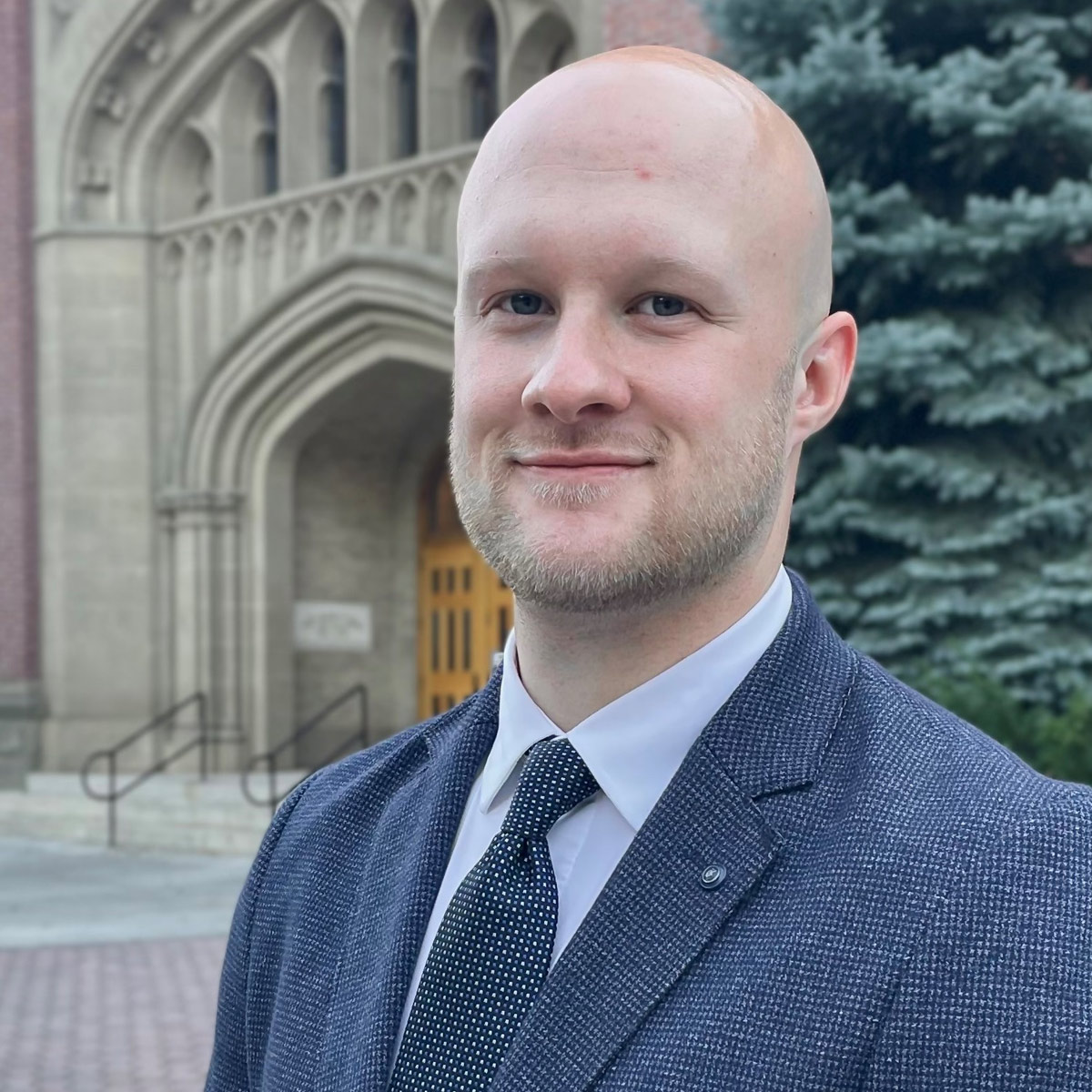 Jake Espeland, a junior from Coeur d'Alene studying political science, is assessing the state of Idaho's Indigent Defense System. He hopes that "by examining the funding, capacity and outcomes of Idaho's many public defense offices, we can ensure Idaho not only meets constitutional compliance standards but also maximizes institutional efficiency to improve outcomes."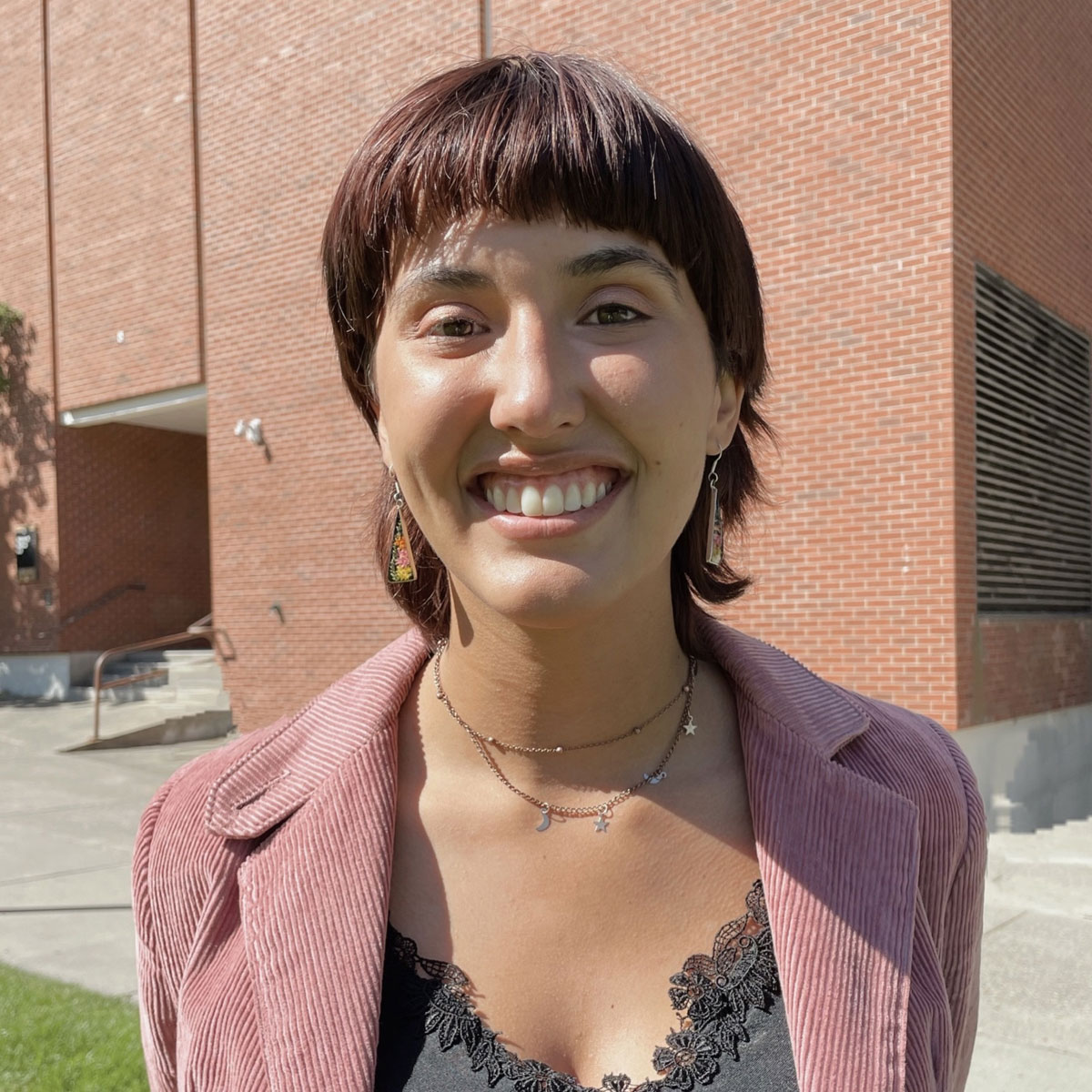 Jake Espeland, a junior from Coeur d'Alene studying political science, is assessing the state of Idaho's Indigent Defense System. He hopes that "by examining the funding, capacity and outcomes of Idaho's many public defense offices, we can ensure Idaho not only meets constitutional compliance standards but also maximizes institutional efficiency to improve outcomes."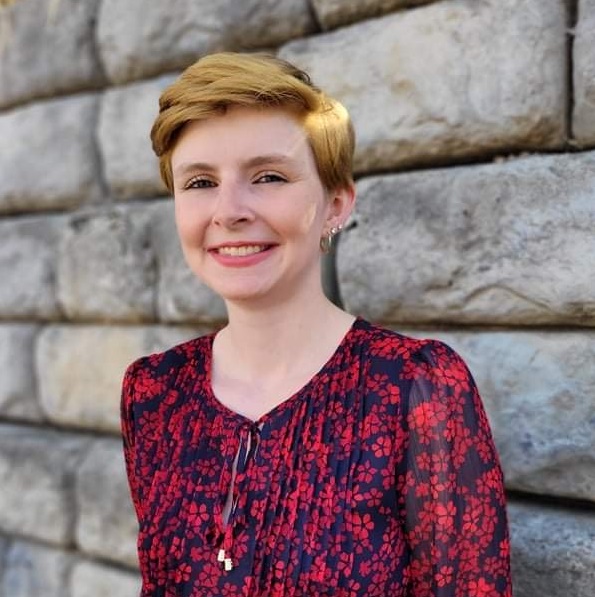 Sara Murphy, a chemical engineering senior from Boise, is researching the types of powers that local and state governments have to create water policy and the innovative ways in which localities tackle water-related issues. "Water is critical to Idaho, from our recreation to our economy, and I am intrigued to discover how water policy is established in Idaho."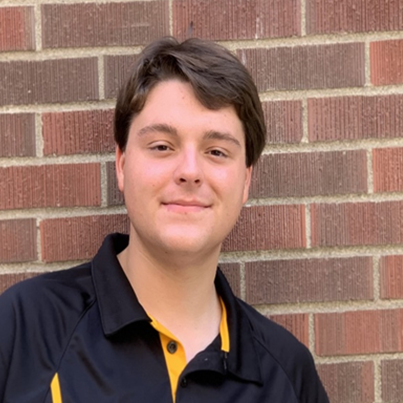 Hart Parr Dal Pra grew up in Coeur d'Alene Idaho. He will be graduating in spring 2022 and then plans on attending law school. "My topic is the legal structure around divorce and custody matters in Idaho with emphasis on the holes that allow abuse to occur. This issue impacts an unseen minority of single parents that seem to not be able to find their voice."
---
GPSA Available to U of I Boise Students
U of I graduate and law students in Boise are encouraged to join the Graduate and Professional Student Association (GPSA), which provides funding to graduate students to help support needs such as travel and fees for conferences or competitions related to their education. This applies to in-person and virtual events. Contact Donna Stolaroff at dstolaroff@uidaho.edu or Elana Salzman at esalzman@uidaho.edu for more information or to apply.
Research
CAA Faculty Awarded $4M NSF Grant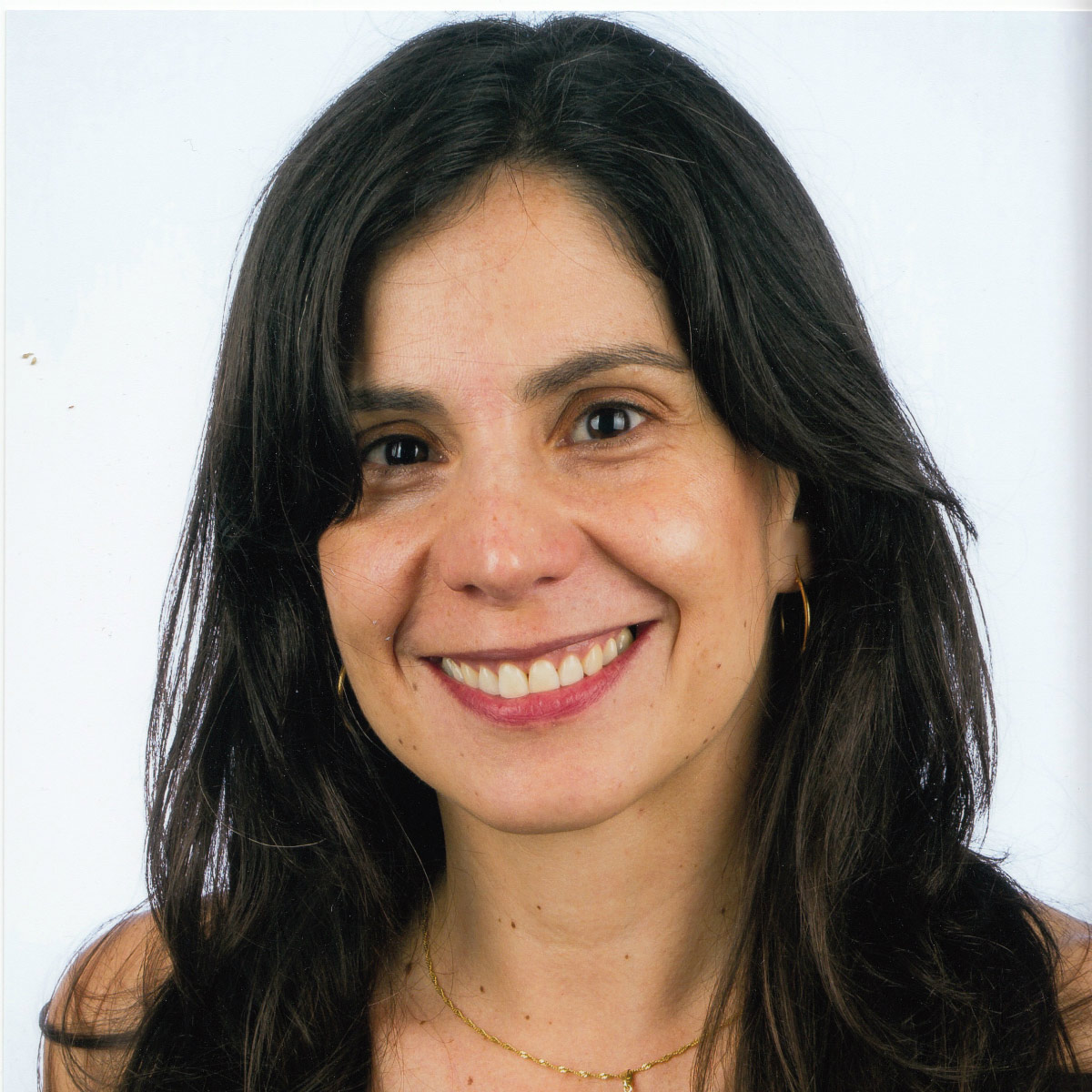 College of Art and Architecture Associate Professor Carolina Manrique is co-PI of an interdisciplinary collaborative project, led by Mike Maughan, which has been awarded nearly a $4 million NSF Track-2 grant. The project is titled, "Developing a Circular Bio-Based Framework for Architecture, Engineering and Construction Through Additive Manufacturing."
---
Woods Wins at CAES Net-Zero Pitch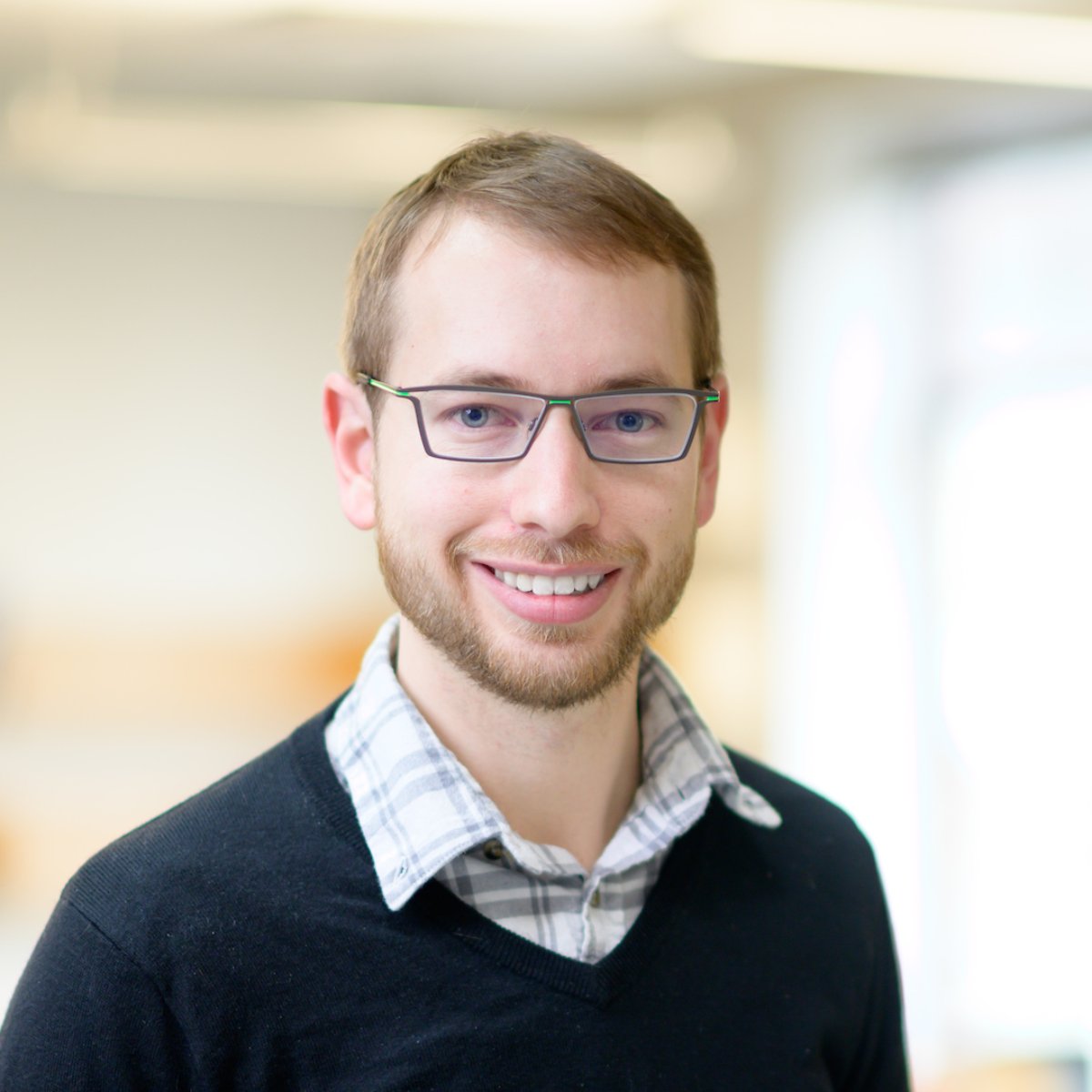 The Center for Advanced Energy Studies hosted a competition for creative ideas to help INL achieve net-zero emissions. IDL Director Damon Woods' Infrared Thermostat prototype won second place in the implementation track and received $10,000 in program development funds.
Modeled after the "Shark Tank" television show, CAES Annual Pitch Event 2021: Pathways to INL Net Zero was designed to help the research community at INL's Center for Advanced Energy Studies (CAES) develop and hone the skills needed to effectively pitch technical ideas or solutions and to help INL accelerate its goal of becoming carbon neutral by 2031.
---
Himes, Lewis Publish Their Work
McClure Center director Katherine Himes published a book review in Science Magazine. Read it online.
UI Extension specialist and CALS Associate Professor Paul Lewin and his U of I colleagues Samuel Mindes (now assistant professor at Iowa State University), research associate Monica Fisher and associate profesor Ryanne Pilgeram, had two new research papers published this year: "Farmworkers and the gender wage gap: An empirical analysis of wage inequality in US agriculture," published in Applied Economic Perspectives and Policy and "Self-employment through the COVID-19 pandemic: An analysis of linked monthly CPS data," published in the Journal of Business Venturing Insights.
---
ECHO Idaho Receives Funding to Continue Behavioral Health Education Initiatives
ECHO was the only Idaho entity to be awarded funding as a part of the Substance Abuse and Mental Health Services Administration"s (SAMHSA) 2021 grants focusing on Mental Health Awareness Training. This funding will help support and sustain ECHO Idaho"s Behavioral Health in Primary Care series across another five years of programming.
---
Aquaculture Research Institute Publishes Annual Report
The Aquaculture Research Institute (ARI) annual report is now online. ARI is an interdisciplinary entity at the University of Idaho designed to provide a focus for aquaculture and related fisheries research. Research is primarily conducted at the Hagerman Fish Culture Experiment Station. ARI facilities on the Moscow campus expand research and education opportunities to include marine fish and shrimp for on-campus faculty and students.
---
Rangeland Center Held "From Drought to Resilience" Forum
The Rangeland Center Fall Forum "From Drought to Resilience" was held October 5-7 in partnership with the McClure Center and the Idaho Range Conservation Partnership. 197 people attended the three 90-minute webinars. The sessions will be posted on their website in the near future.
---
McClure Center Welcomes Three New Fellows
Paulette Brook is the inaugural McClure History Fellow, a new History Doctoral Fellowship. This fellowship is a partnership between the McClure Center and University of Idaho Department of History. This program connects public policy, public service and turning points in Idaho, U.S. and world history through a public policy lens. The fellowship spans the summer and fall semesters and includes five weeks of paid research and a required history graduate seminar course. The fellowship culminates in the curation and installation of a new McClure Center Gallery exhibit.
The Idaho Science and Technology Policy Fellowship (ISTPF) welcomes its second cohort, Jared Talley and Samantha Werth. The ISTPF is a partnership among Boise State University, Idaho State University and University of Idaho. The McClure Center serves as the lead.
Jared Talley | McClure ISTPF Fellow | GAR
Jared Talley earned a doctorate in philosophy from Michigan State University where his research focused on collaboration, natural resources and environmental governance in the American West. He holds an MPA from Boise State University, a bachelor's in philosophy from Boise State University and an associate degree in liberal arts from the College of Western Idaho. Most recently, Jared was a faculty instructor in Environmental Studies at Boise State University. He is spending his fellowship year in the Governor's Office of Species Conservation and the Idaho STEM Action Center.
---
Samantha Werth | McClure ISTPF Fellow | GAR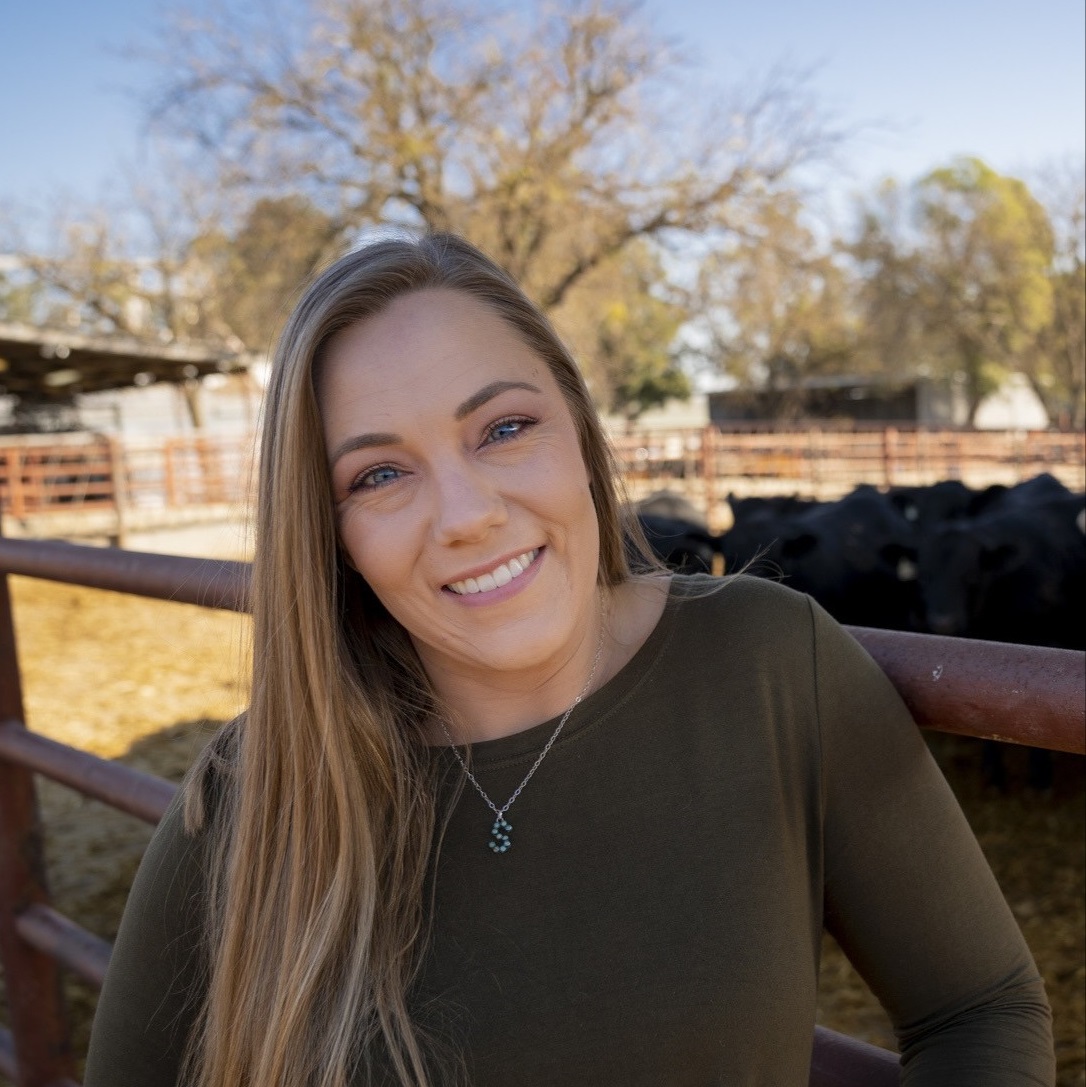 Samantha Werth is an expert in environmental and economic impacts of cattle production and food supply chains. She earned a doctorate and master's in animal biology and a bachelor's in animal science, all from the University of California, Davis. Until recently, she was a graduate researcher at the University of California, Davis. She is the ISTPF's second ISTP Center for Advanced Energy Studies (CAES) fellow and is supporting energy topics broadly in the Governor's Office of Energy and Mineral Resources and the Idaho Department of Environmental Quality.
---
Paulette Brook, McClure Fellow | GAR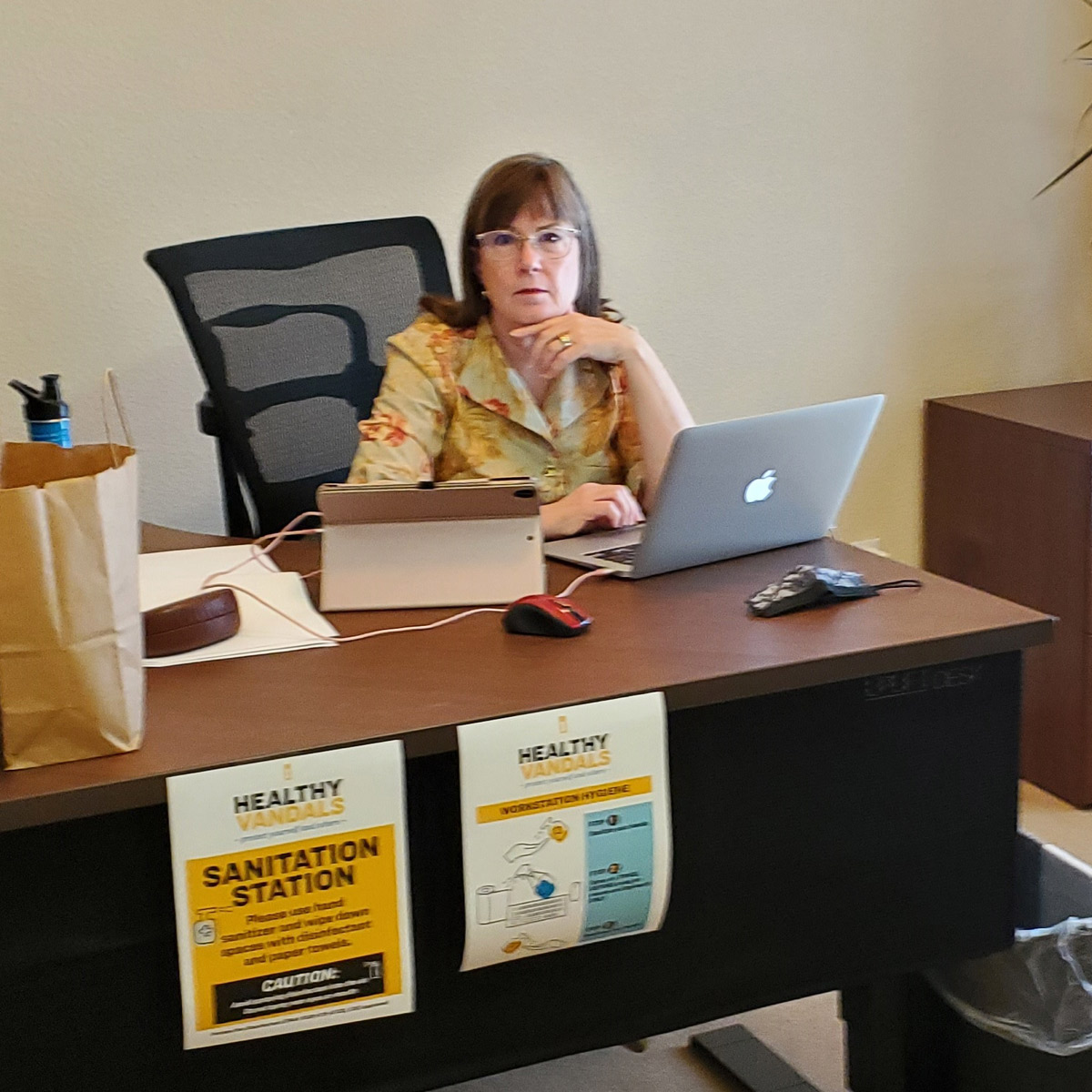 Through reading the papers of Senator James McClure, including reading letters he received from constituents and the responses he wrote, Paulette says she has learned much about Idaho and McClure himself. Paulette spent more than five weeks in historical archives in Boise and Moscow over the summer. She is continuing her work researching and designing the next McClure Center Gallery exhibit during the fall semester.
---
Telling Our Story
Student Parking Survey and Updates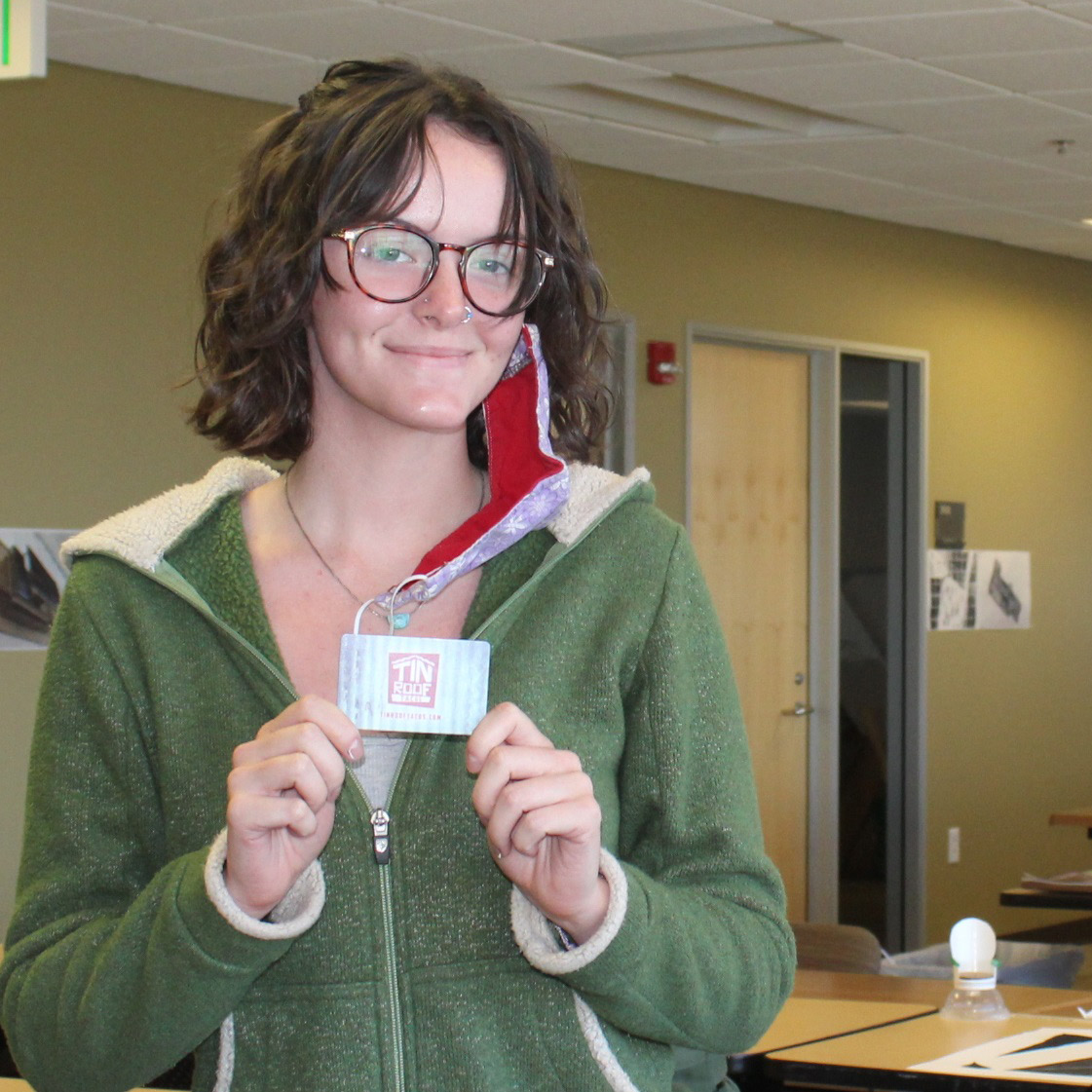 Ava Cairns, Urban Design Center student, won the $10 gift certificate for completing the student parking survey. Thanks to all who participated and gave us feedback. U of I Boise and College of Law leadership are exploring options to help students park and commute to class. As a reminder to students currently parking at the IWC, courthouse juror parking is likely to resume in January or during the spring semester and will reduce currently available spaces. If you need a free bus pass, contact uibops@uidaho.edu.
---
Thank Our Critical Care Providers Gift Drive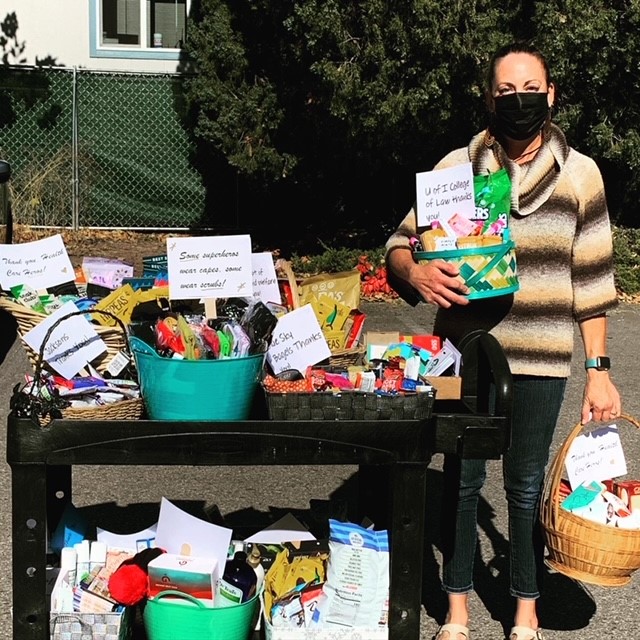 Organized by Professor Shasta Kilminster-Hadley, the College of Law ran a Thank Our Critical Care Providers gift drive in Boise last month. Through support from students, faculty, staff and local businesses, Kilminster-Hadley was able to generate approximately $11,000 worth of donations to be distributed to local hospitals in Boise.
---
Idaho Superintendent of the Year Celebration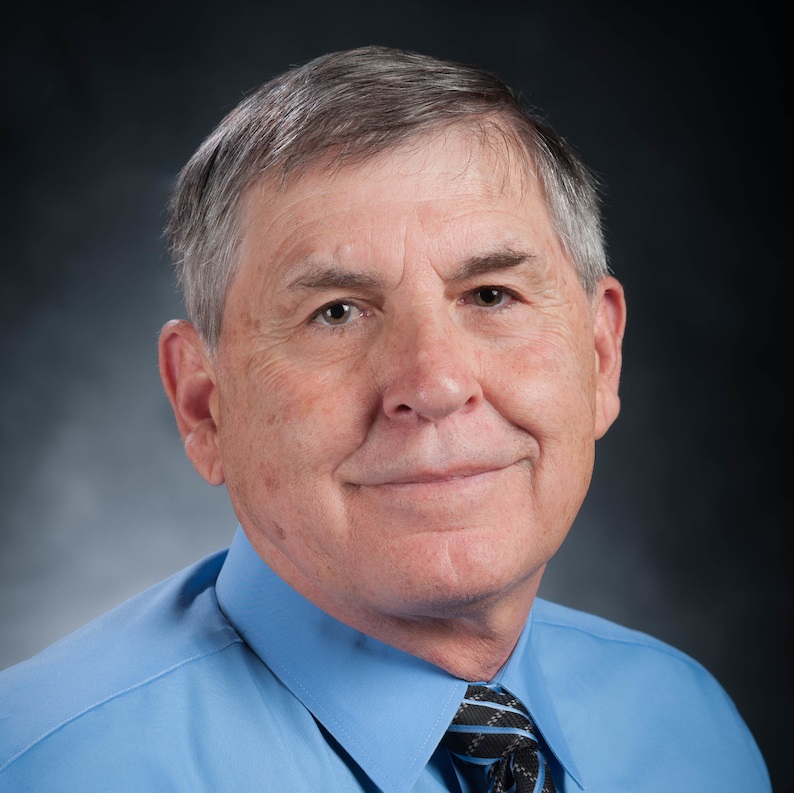 The U of I's College of Education, Health and Human Sciences sponsored a new event in conjunction with the annual Idaho Association of School Administrators conference, attended by over 650 school administrators. School superintendents from across the state selected to represent Idaho from 2006 to 2021 as the Superintendent of the Year were invited to a celebration to honor them. Among them was U of I Boise's Rich Bauscher, U of I associate professor and retired superintendent of the Middleton School District.
---
SBOE Education Campaign Launches
The SBOE is launching a marketing campaign to encourage Idahoans to continue their education after high school. They visited U of I Boise and talked to some of our IDL team members. See the "For you, for us, for Idaho" and "Idaho is Growing" ads and others on educationforidaho.org. On educationforidaho.org, you'll see the interview segment we filmed with Damon Woods, among other videos featuring different students and faculty across all the state public institutions. Thanks to the IDL team who shared their time with us for his project!
---
From BbLearn to Canvas
U of I will change its Learning Management System from BbLearn to Canvas with the start of the spring 22 semester. Check out their Transition to Canvas webpage for information on how to get started, the migration timeline, resources and support. All faculty have access to Canvas and can view their courses by logging in with U of I credentials at canvas.uidaho.edu.
---
U of I Boise in the News
See our faculty, staff and programs mentioned and quoted in the Treasure Valley media this fall and learn about their new projects and research:
September-October 2021
*Some publications require subscription. We have PDF copies available upon request.
**If we missed your story, send a link to mortega@uidaho.edu.