Boise Newsletter Archive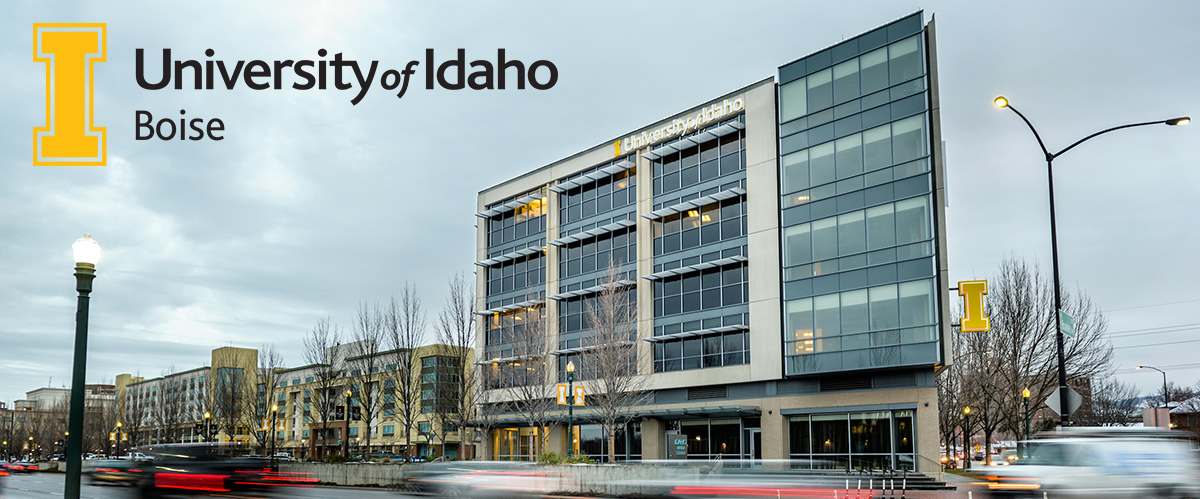 From the Desk of Chandra Zenner Ford
Honestly, there is so much happening in SW Idaho I am not sure where to begin. I urge you to spend your time reading through this newsletter for a review of the amazing group of talented new faculty and staff joining the Vandal family in addition to student interns and accomplishments. Plus, our current faculty and staff like Dwaine Carver, Damon Woods, Wendy Couture, Bob Mahler, Nav Ghimire, Ariel Agenbroad, Paul Lewin, Catherine Cantley, Catherine Cantley, Crystal Callahan, Katherine Himes and the Advancement team are all receiving much deserved recognition. If we missed anyone, please let Maria Ortega know so we can share the news in our next edition of this newsletter. Simply stated — I am super proud of our SW Idaho team.
Combined with the exciting news of our groundbreaking for CAFE (Center for Agriculture, Food and the Environment and soon to be the largest research dairy in the nation) near Rupert and the early phases of construction at our Parma Research station — it is hard to keep track of all the University of Idaho impact and progress currently underway in our region.
Watch for more communications from President Scott Green when we have our final fall 2022 enrollment numbers. We have much to be excited about as we begin this academic year. The University of Idaho continues to be a university on the rise. It takes all of us doing our part to make this so. We should congratulate Daisy Aguilera-Gonzalez and her team for the hard work they are doing to educate potential students from across the country to look to the University of Idaho as their school of choice.
Plus, we need to talk about the fact that we had the largest welcome back picnic EVER!! Post-pandemic, this gathering helps us reinforce to our new students what it means to be a part of the Vandal family.
Finally, I want to welcome the IdahoSTARS team to the second floor of the Idaho Water Center. You can read more about their mission and collaboration with Idaho Association for the Education of Young Children below.
I wish you all a productive and amazing fall semester. I am grateful for each and every one of our students, faculty and staff who make up the SW Idaho Vandal community. Go Vandals! Speaking of – I encourage you to take a road trip to Moscow and watch our Vandal football team play under our new Coach, Jason Eck and/or our volleyball team under Coach Chris Gonzalez. The drive is beautiful and our teams are showing a lot of promise.
Go Vandals!
Chandra
---
Student Success
CAA Students' Art Selected for Exhibit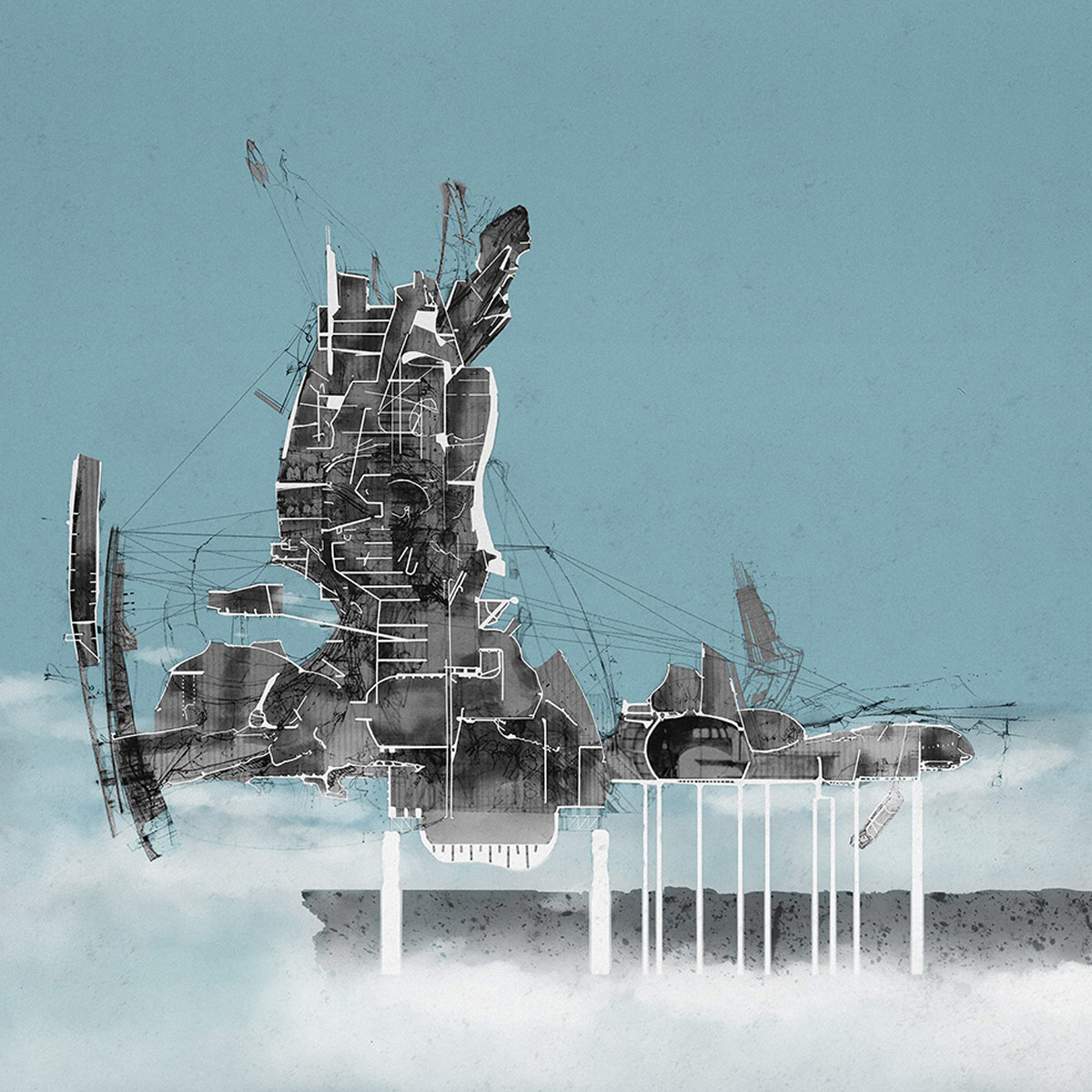 Drawings by College of Art and Architecture students Mason Miles, U of I Boise, and Kaitlyn Beyrouty, U of I Moscow, produced for Professor Dwaine Carver's seminar, "Architecture and Space in Modern Literature," were selected for a juried exhibition in October at the Design Communication Association Conference 2022 at Auburn University.
New Students Join U of I Boise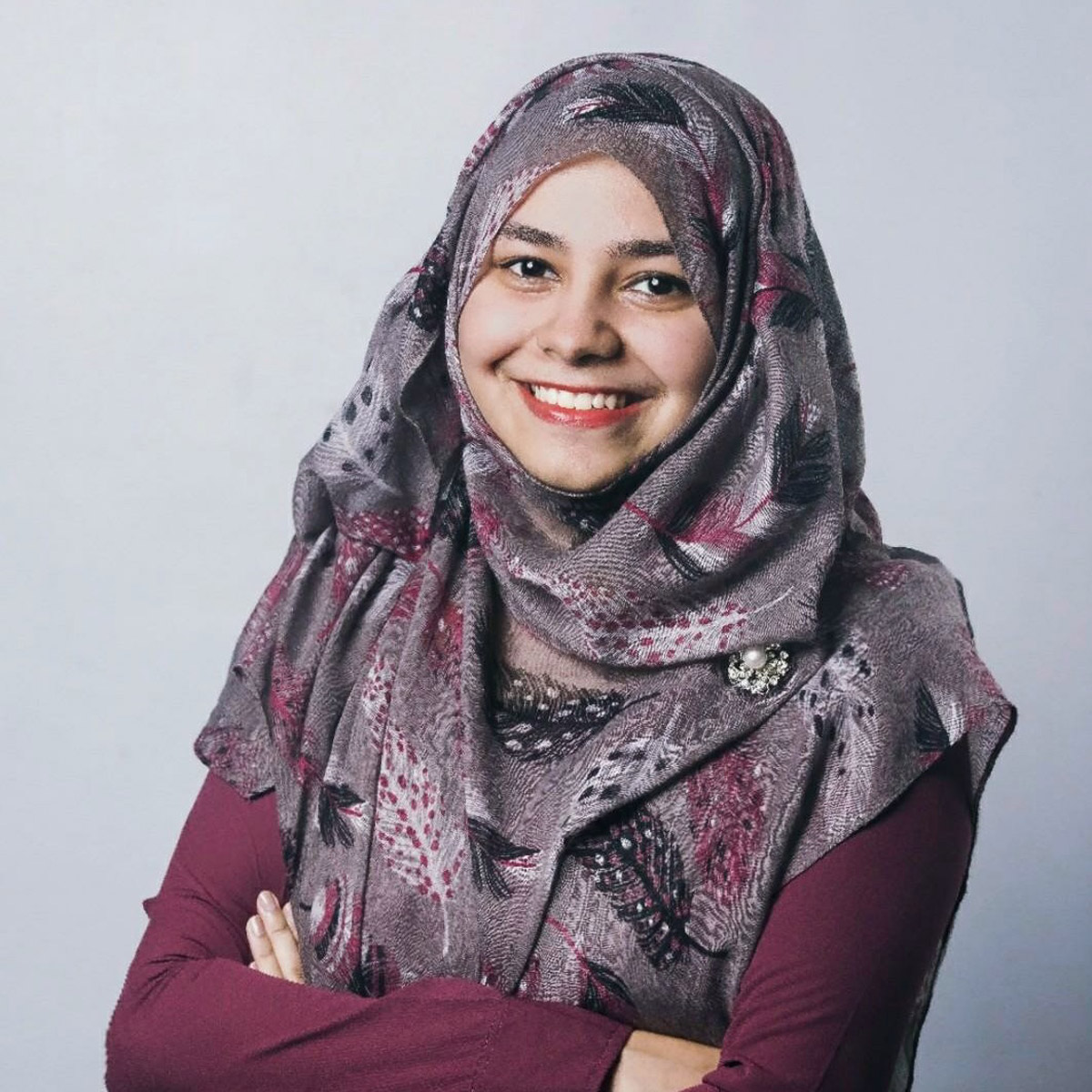 This fall, a new College of Natural Resources student will join us in Boise. Zarin Subah is a doctorate student in environmental science with Jae H. Ryu as her major professor. Zarin is originally from Bangladesh and will be working on agricultural drought monitoring and prediction using drone technology and controlled environment agriculture for drought resilience.
Four McClure Legislative Research Scholars begin their research this semester and will present to policymakers in the spring. Undergraduate students Andrea Brannock, Flick Kemp, Natalie Suaste and Ella Weber are starting topic exploration and research methods in the Department of Politics and Philosophy.
This fall, we also welcome a Journalism and Mass Media (JAMM) student to Boise as part of the JAMM-McClure Legislative Internship. Andrea Waraksa-Raymond covered the special legislative session Sept. 1 and will cover other capital city news this fall, reporting for Idaho Public Radio and rural Idaho newspapers as a member of the Idaho Press Club.
The College of Art and Architecture welcomes 20 new undergraduates and 15 new graduate students in its Boise location for the 2022-23 academic year.
CAA Students Trip to England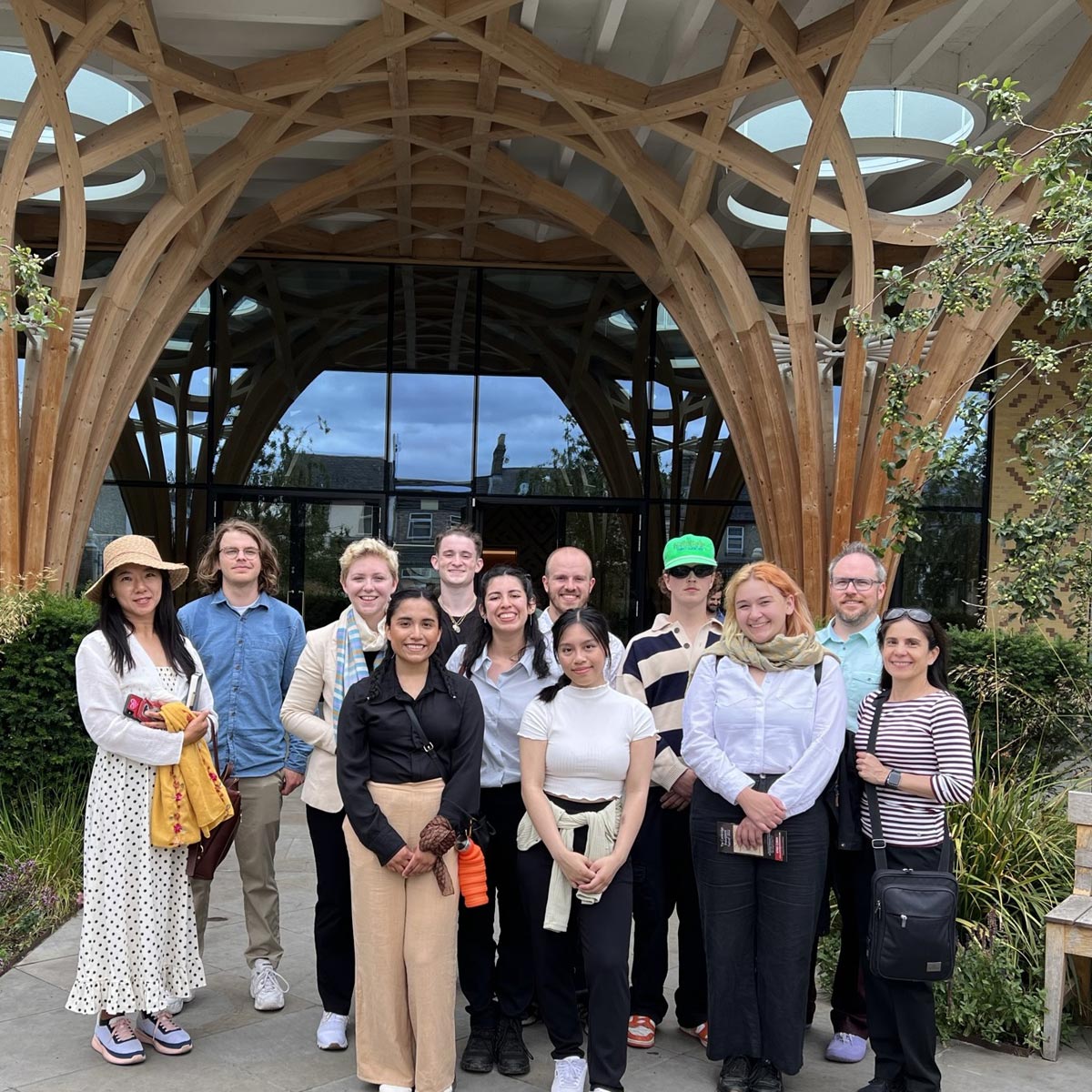 U of I Boise Architecture graduate students Juhee Moon and Reginald Mace, along with eight U of I Moscow peers, studied walkability along the south bank of the Thames, daylighting in the British Museum, rail connectivity at historic train stations, mass timber construction and other sustainable features across the city of London for the month of July in the college's first study abroad experience since 2020.
To prepare for the trip, students spent Spring 2022 conducting basic research on green building in the United Kingdom with Bruce Haglund, U of I Distinguished Professor of Architecture, and Carolina Manrique, Associate Professor of Architecture at the U of I Boise Urban Design Center. The British Green Architecture Studio summer course immersed students in London's sites and connected them with local architects, engineers and educators, culminating in a design challenge and public presentation at three London firms.
McClure Center Summer Student
Betzaida Gomez, an incoming senior at Nampa High School, joined the McClure Center this summer as part of the TRIO-Upward Bound summer internship program. During her five-week internship with the McClure Center, Betzaida participated in the creation of nonpartisan research reports, met collaborative governance practitioners from across the globe at the University Network for Collaborative Governance (UNCG) annual conference (described below), contributed to translating Idaho Climate-Economy Impacts Assessment content into Spanish and more. Betzaida's contributions brought fresh perspectives that helped us consider our work in new and innovative ways.
Graduate and Professional Student Association Funds Available to U of I Boise Students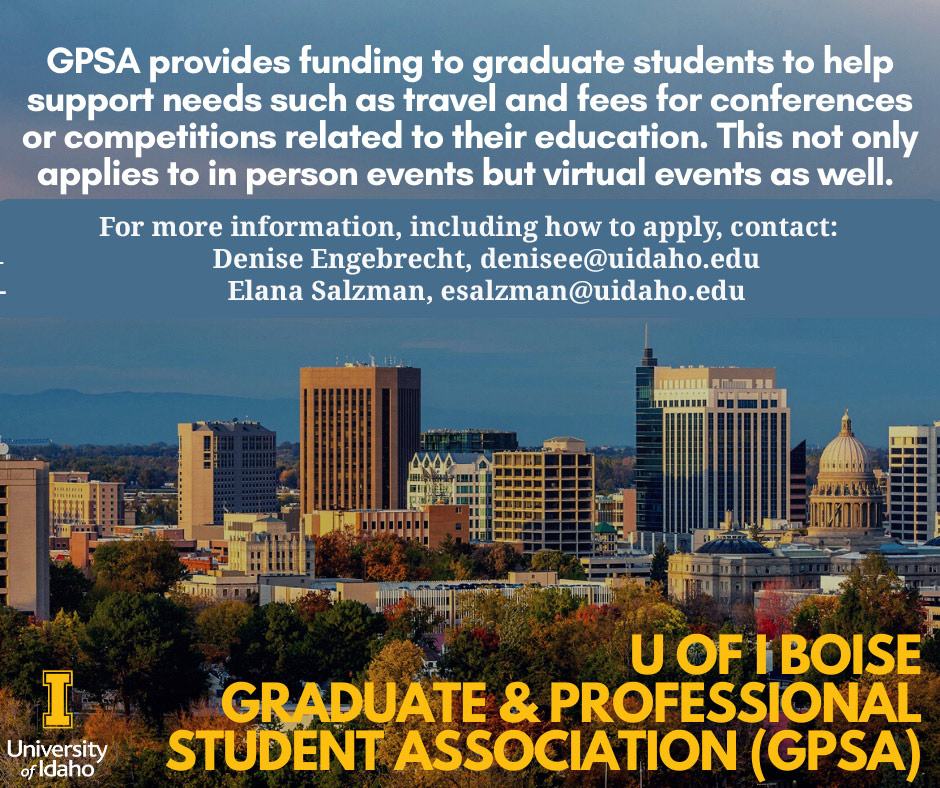 U of I Boise GPSA gave out over $1,000 in awards last academic year to graduate students seeking financial assistance for conferences and competitions related to their coursework. If you are interested in applying for funds, please contact Denise Engebrecht (denisee@uidaho.edu) or Elana Salzman (esalzman@uidaho.edu).
Let's Talk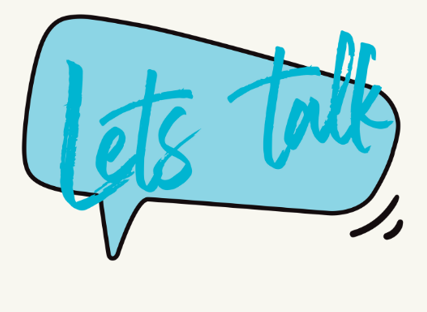 If you need a therapist, U of I's Counseling & Testing Center (CTC) offers Let's Talk at no cost to you. Learn more and join here (Passcode: TALK). Let's Talk is a drop-in consultation service. Sessions provide students and employees the opportunity to have an informal, confidential, anonymous conversation with a CTC therapist. You can share your mental health concerns, work on problem solving together, learn about useful campus and community resources, or ask questions about counseling and the CTC.
Nominate a Student for the Alumni Award for Excellence
The Office of Alumni Relations is accepting nominations for the Alumni Award for Excellence. We hope that you will nominate a student to be considered. Nominations are open until Friday, Sept. 23. If you have any questions, contact sandy Larsen sandyl@uidaho.edu. Get more information about the criteria and the nomination form.
The Alumni Award for Excellence recognizes U of I's distinguished scholars. Each year, faculty, staff and administrators from colleges and departments nominate seniors at the undergraduate level, third-year College of Law students and graduate students in their final year who have outstanding academic and campus activity records. A committee, composed of faculty, staff and alumni, reviews the nominations and selects the final recipients based on academic achievements and campus citizenship. Each student scholar will have the opportunity to invite the faculty or staff member who has been most inspirational in their academic development to the awards ceremony.
1Ls Office Hours with Academic Success Fellows
If you have questions about torts, contracts, or property or about how to study effectively in law school, the College of Law is offering fall office hours in room 150 with Julia Chuckovich (torts) 10:30-11:30 a.m. Mondays, and with Elle Kabialka (contracts) 1:30-2:30 p.m. Mondays. If you have questions, please contact professor Dawn Young.
Research
Conferences, Presentations and Publications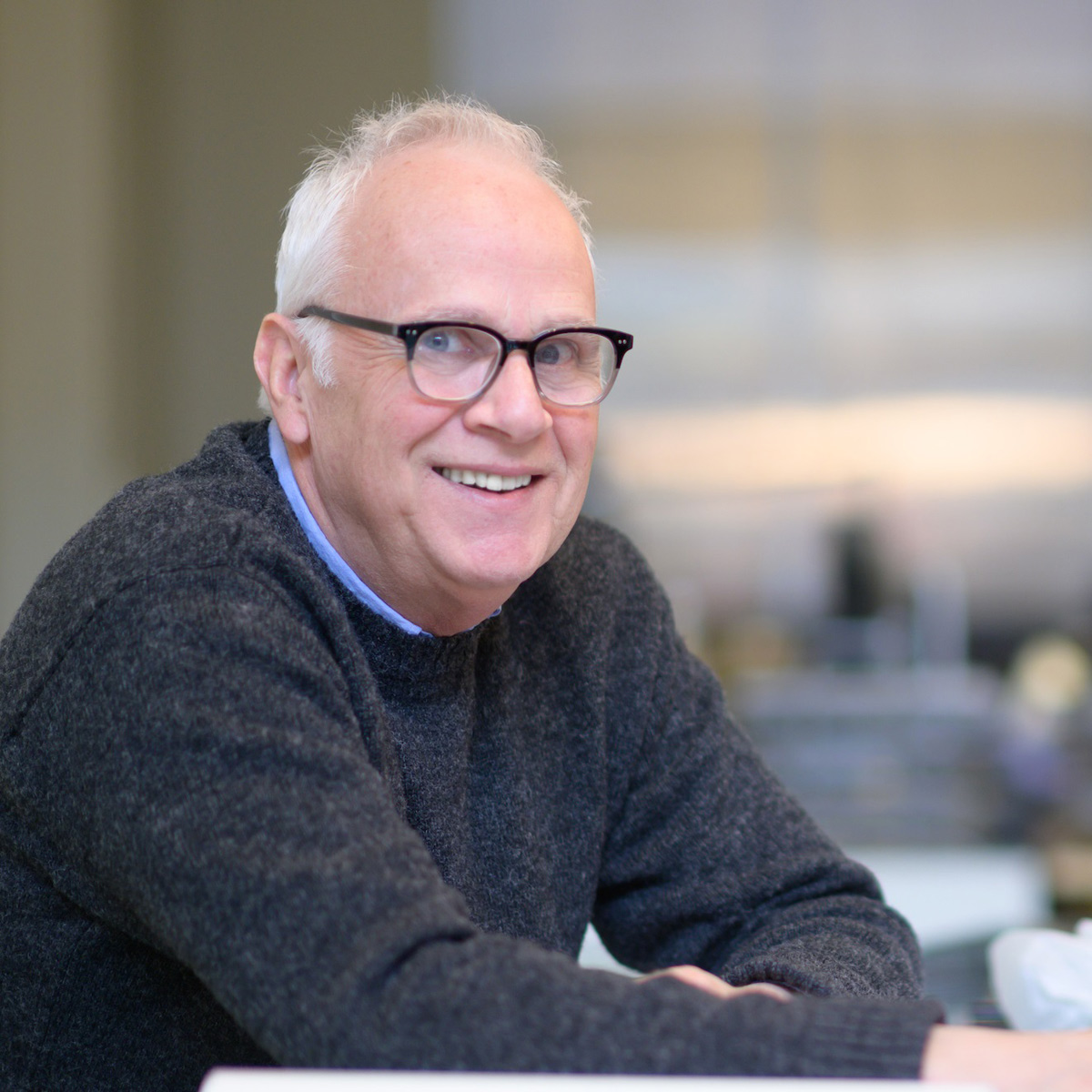 College of Art and Architecture Assistant Professor Dwaine Carver will present a paper entitled, "Drawing Form from Fiction," at the Design Communication Association Conference 2022 at Auburn University in October.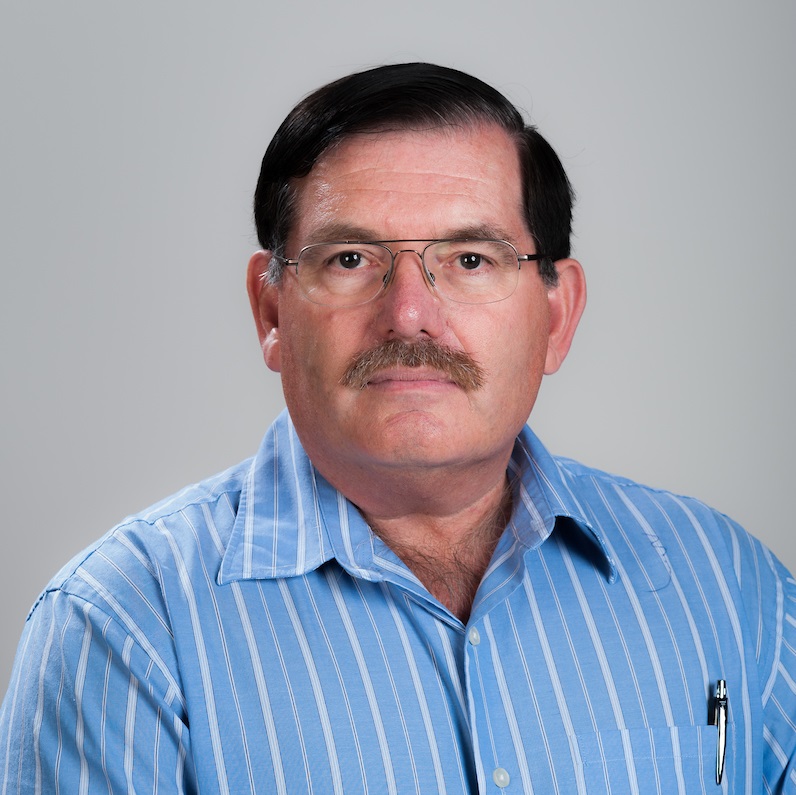 College of Agriculture and Life Sciences faculty Bob Mahler, Nav Ghimire and Ariel Agenbroad explored the potential of the agriculture industry to contribute to sustainable tourism. Based on surveys and work with Idaho commodity groups, the team found that the most viable agricultural components that can contribute to sustainable tourism include the state's vineyards and wineries, the hops and barley commodities, the dairy industry (cheese, cheese products and famous yogurts), local farmers markets and the famous Idaho potatoes.
"Adding an Agricultural Component to Sustainable Tourism in Idaho" was presented at the 10th International Conference on Sustainable Tourism in May and published in the International Journal of Environmental Impacts.
Bob Mahler also evaluated the potential of solar energy to meet the additional demand for electricity in the growing Treasure Valley. Based on surveys and work with Idaho agencies and solar energy marketers, Mahler found that the public has a favorable opinion of rooftop solar systems and over 4,000 homes have rooftop solar systems installed in Canyon and Ada counties. He predicts that, as long as federal tax incentives are offered, this renewable energy source will rapidly expand in southern Idaho and help meet future electricity demand.
His paper, "The Potential of Solar Energy to meet Renewable Energy Needs in Idaho," was presented at the International Conference on Energy Production and Management in May and was published in the International Journal of Energy Production and Management.
Rangeland Fall Forum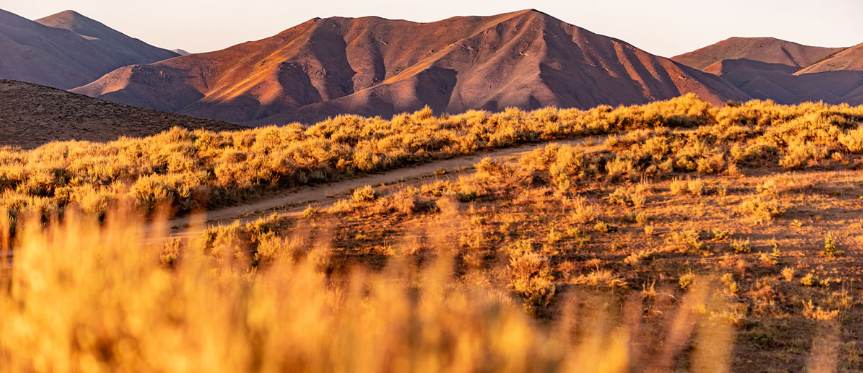 Join the 2022 Rangeland Fall Forum Thursday, Oct. 6 in Pocatello at the Stephens Performing Arts Center on the Idaho State University Campus.
The University of Idaho Rangeland Center is partnering with the U of I McClure Center for Public Policy Research and the Sagebrush Steppe Land Trust for the 2022 event, which will focus on sharing knowledge and resources for making conservation work for Idaho's rangelands.
A variety of speakers and discussions will center on key themes for conservation, including exploring the value of rangeland conservation, partnering and funding conservation efforts, practical examples of working land and conservation partnerships and regional conservation efforts and tools. Learn more and register.
ECHO Fall Programs
ECHO Idaho hosts a variety of free education series devoted to Idaho-specific healthcare areas to provide Idaho healthcare teams the opportunity to earn continuing education credit in an environment that is "all-teach/all-learn." This September, the COVID-19 and Other Current Infections series features discussions on the latest epidemiological updates about the viruses everybody's talking about, including COVID-19 and monkeypox. Sessions meet from noon to 1 p.m. Mountain time the first and third Tuesdays of each month. All ECHO sessions are free and facilitated by an interdisciplinary panel of experts. Learn more.
Telling Our Story
2022 Welcome Picnic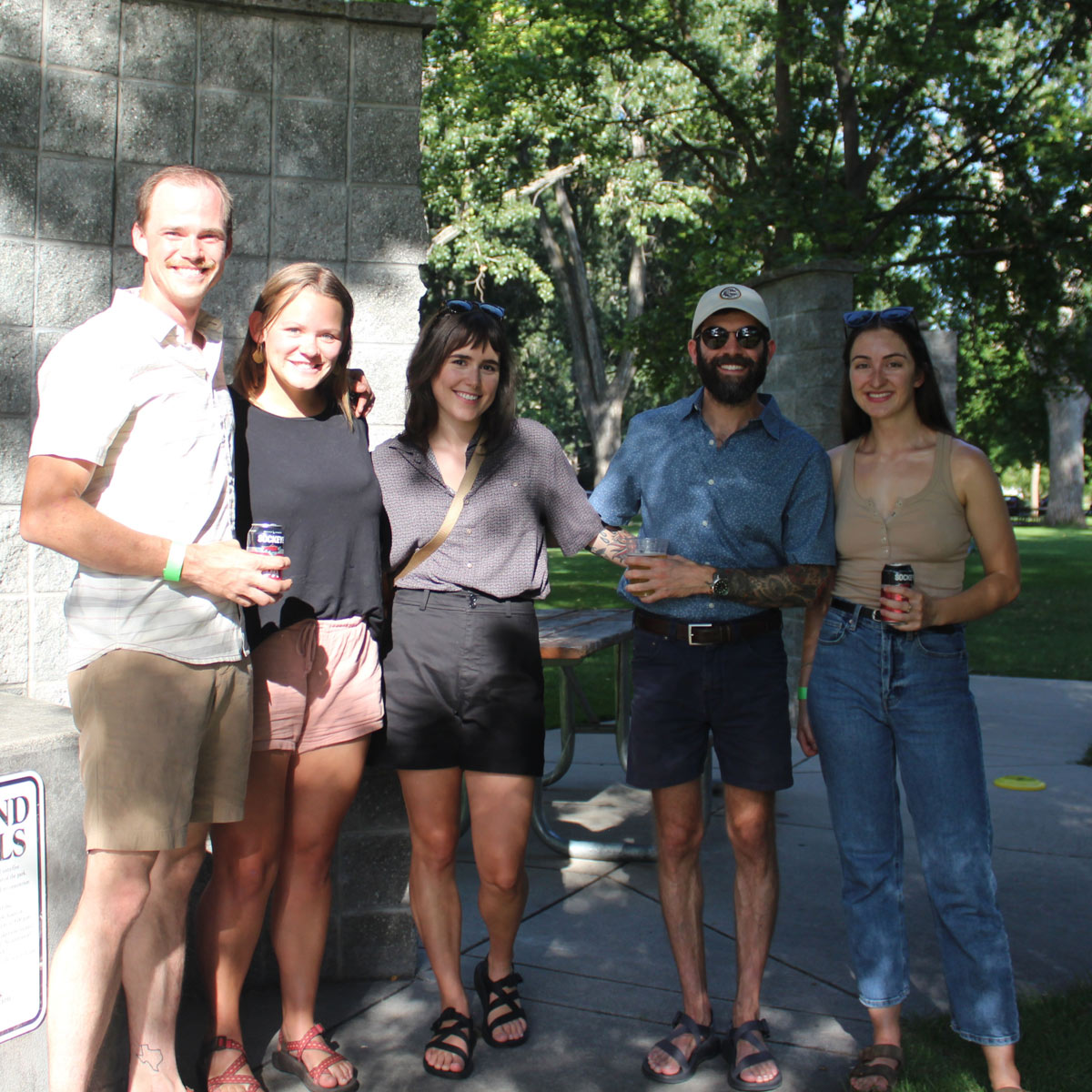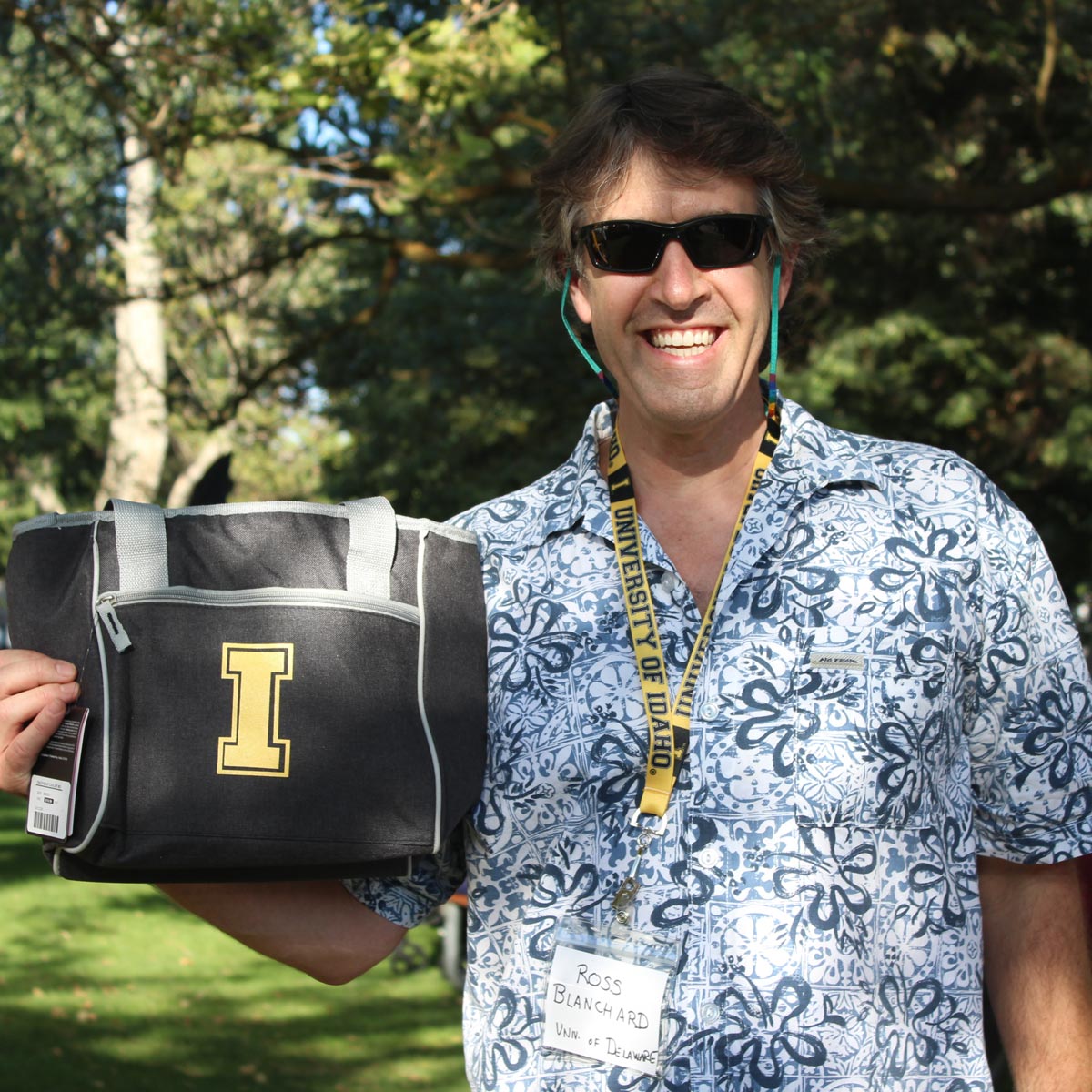 Our Welcome Back Picnic was attended by a record 140 people from all colleges, including some Treasure Valley online students. Thanks to all of you who joined us for an evening of games, food and great Vandal company.
Law student Steven Blanchard, who won one of our raffle items, was among the many students and employees who enjoyed the event and shared this note with us: "Thank you for contributing to a wonderful event. Although some of the law students had to leave to get back to the books, the time we did have was valuable and I personally had the opportunity to meet people outside the College of Law — other students from other program areas. It was all fun and games and I'm glad I had the opportunity to meet some new people in our community."
Awards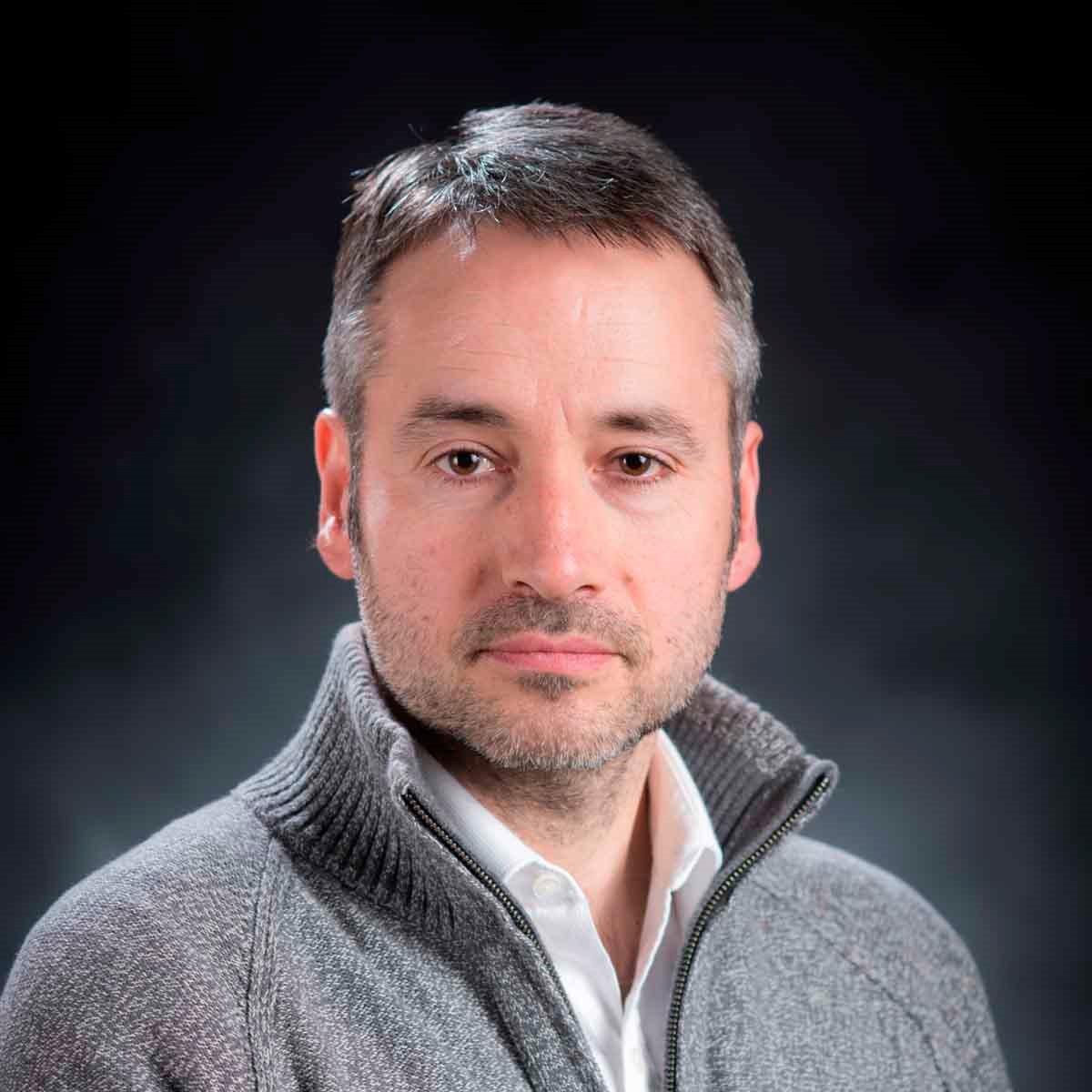 Paul Lewin, UI Extension specialist and director of the Rural Studies Program, received the 2022 Breaking Barriers in Research Award from Oregon State University. This award honors a member of the OSU community whose innovative research challenges and expands knowledge and/or advances gender equity. Paul has a courtesy appointment with the OSU College of Education.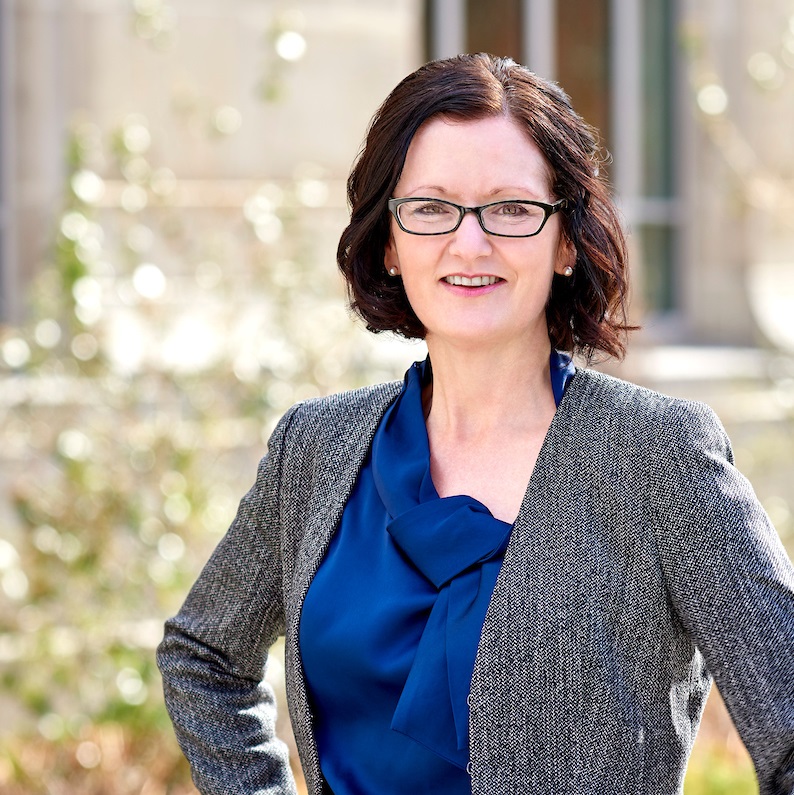 College of Law professor Wendy Couture was selected by graduating students to receive the Peter E. Heiser Award honoring teaching excellence.
FY22 Advancement Award Winners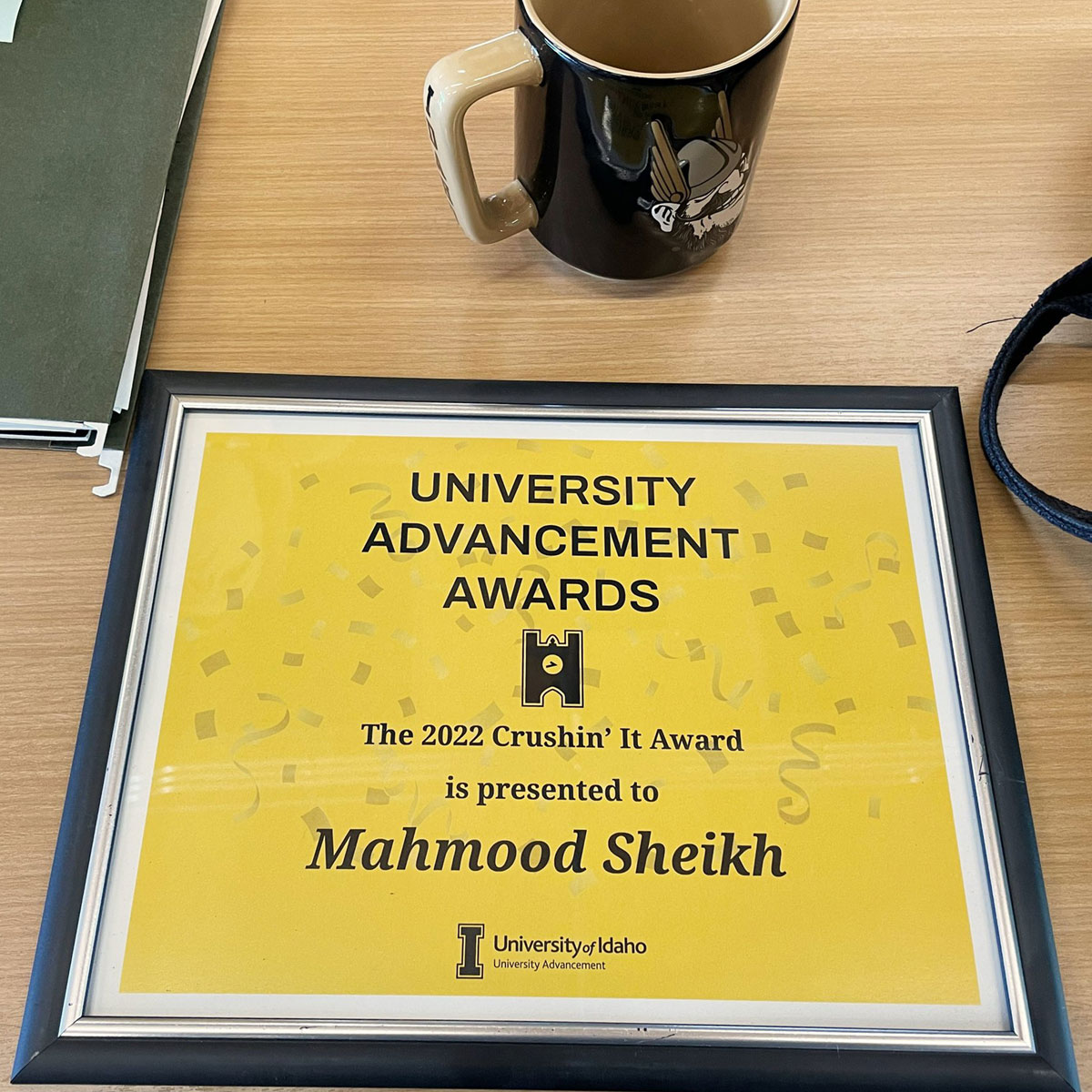 Kudos to all Advancement team for their record fundraising and special congratulation to U of I Boise staff who received an award for their efforts during the 2021-22 fiscal year.
Crushin' It Award: Mahmood Sheikh. This award is for the team member that goes the extra mile, above and beyond, and in general is doing amazing work to advance our mission
Advancement Event of the Year Award - Donor Recognition Gala: U of I Boise Lauren Hamilton and Sandy Larsen were among the committee members of this event. This award goes to the favorite event that took place in FY22 and was by someone on the Advancement team.
Million-Dollar Club: Michele Bartlett, Clark Hyvonen, Chelan Lippincott and Mahmood Sheikh. This awards goes to individuals who raised $1M or more in FY22 for the university.
Catherine Cantley, UI Extension food processing specialist, was selected as an Idaho Business Review Accomplished Under 40 award winner for 2022. The award is given to 40 dynamic people in Idaho industry, government and the nonprofit sector who will be the decision-makers of tomorrow.
McClure Center Director's Public Service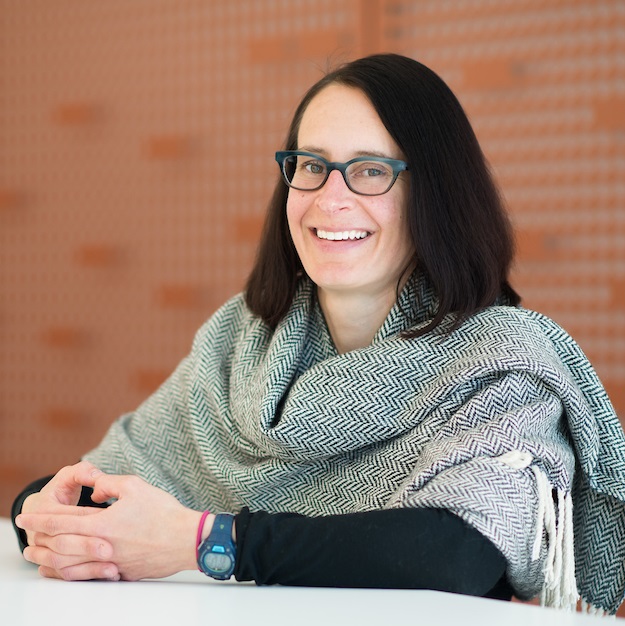 Congratulations to McClure Center Director Katherine Himes who will serve as co-chair of the U.S. National Academies of Sciences, Engineering and Medicine Roundtable on Global Science Diplomacy. Katherine was also elected vice president of the Boise Committee on Foreign Relations.
Welcome to the IWC, IdahoSTARS
IdahoSTARS moved to the second floor of the IWC this summer. IdahoSTARS is a project of U of I's Center on Disabilities and Human Development. The project is administered in collaboration with the Idaho Association for the Education of Young Children and funded by the Idaho Department of Health and Welfare through the Child Care Development Fund. IdahoSTARS empowers families and early care and education professionals to make safe, healthy, nurturing and educational childcare their top priority. Their mission is to ensure that Idaho's children, birth through age 12, have access to the highest quality inclusive care and education. They do this by supporting early care and education professionals with professional development opportunities to improve quality and business practices, and by equipping families with tools and resources that help them to find a nurturing and safe environment for their child.
CEHHS Ice Cream Social
College of Education, Health and Human Sciences students and employees are encouraged to attend the Ice Cream Party with Dean Blevins. An invitation will go out next week via email to alumni, students and CEHHS employees in the Boise area. An RSVP is requested but not required. It will be linked to the email invitation.
West Ada County Vandal Booster Luncheons
The West Ada County Vandal Boosters meet at noon Wednesdays during the Vandal football season at Louie's Pizza & Italian Restaurant, 2500 E. Fairview Ave., Meridian. Cost of $17 per person includes a family style Italian meal, 50/50 raffle ticket, a raffle ticket for the year end Vandal Rock Drawing and the opportunity to receive an update on Vandal Athletics and hear from university representatives. For more information, email Dick Rush at rush696@msn.com.
News
See our faculty, staff and programs mentioned and quoted in the Treasure Valley media last spring and learn about their new projects and research:
June – August 2022
Western Innovator: Solving Problems in Aquaculture | Capital Press
Despite Retirement, Bauscher's Influence in Education Lives On | Idaho Ed News
University of Idaho, West Ada Partnership Trains Teachers to Become Principals | KIVI TV
Here's What the Roe v. Wade Ruling Means for Idaho | BSPR
Legal Scholar Calls Idaho Trigger Law Language "Unclear" | KTVB
Professor Shaakirrah Sanders Breaks down the Legalities of the Supreme Court's Decision Overturning Roe v. Wade | MSNBC
Report Guided by U of I Professor Concludes that Warming Will Stress Idaho's Spring Chinook | Spokesman Review
Climate Change Impacts on Idaho Salmon, University of Idaho Research Details | KTVB
Chinook Salmon Habitat in Central Idaho is in Trouble, Scientists Say. Why it Matters | Idaho Statesman
Report Guided by U of I Prof Concludes that Warming Will Stress Idaho's Spring Chinook | Idaho Press
Groundbreaking Ceremony Held for Nation's Largest Research Dairy, Located in Idaho | Idaho Press
U of I Owes a $400,000 Airline Subsidy | Idaho Ed News
Are Out-of-State Abortions in Trouble? How Idaho Laws May Apply to Procedures Elsewhere | Idaho Statesman
Project ECHO Idaho is Changing Our Health Care Landscape, One Zoom Meeting at a Time | Idaho Capital Sun
Project ECHO Idaho Prepares for 2023 Health Care Sessions with New Approaches | Idaho Business Review
Idaho Law Professor Breaks Down Federal Lawsuit Against Idaho's Abortion Law | BSPR
Faces in New Places | Idaho Press
A Word With Tyler Schram, an Up-and-Coming Architect | IBR
Hemp is Now Legal in Idaho. This Ketchum Company Wants to Build Houses With It | Idaho Statesman
U of I Partners with Idaho Company for Research on Hemp Insulation | KIVI TV
People are Moving to Idaho in Droves. But How Many, and Who, are Leaving the Gem State? |Idaho Statesman
University of Idaho: Idaho's Demographics Changing at Unprecedented Rates | KMVT.11
Idaho's Demographics Changing at Unprecedented Rates, U of I Analysis Finds | Idaho State Journal
More Than a Quarter of Idaho's Population are New to the State, U of I Analysis Finds | Big County News
University of Idaho Analysis Finds Idaho's Demographics Are Changing at an Unprecedented Rate | KHQ
Idaho's Demographics Changing at Unprecedented Rates | Farm Progress
It's Not Just Growth. Idaho is Also Losing Residents and Changing Fast | Idaho Capital Sun
More Than Just the Numbers - How Idaho Growth is Changing the State | BSPR
Idaho's Growth Obscures Massive Demographic Turnover, Study Says | Planetizen
U of I Breaks Ground on $45 million CAFE Project (Page 12) | Idaho Farm Bureau
U of I Researchers Aiding in Development of Solar-Powered Weeding Robot (Page 15) | Idaho Farm Bureau