About the Boise Center
Strategically located in Boise, the economic and governmental center of Idaho and home of more than 55 percent of the state's population and business entities, UI Boise supports teaching, learning, research and outreach. We distinguish ourselves through:
Quality programs that accommodate working professionals and full-time students with a focus on professional and workforce development.
Outreach to southwest Idaho's communities to foster their sustainability, growth and educational access.
Proactive research for domestic and global solution.
Collaborative and interdisciplinary work with the public and private sectors, including other institutions of higher education.
Enduring relationships with alumni and friends to carry forward the proud history and traditions of the University of Idaho.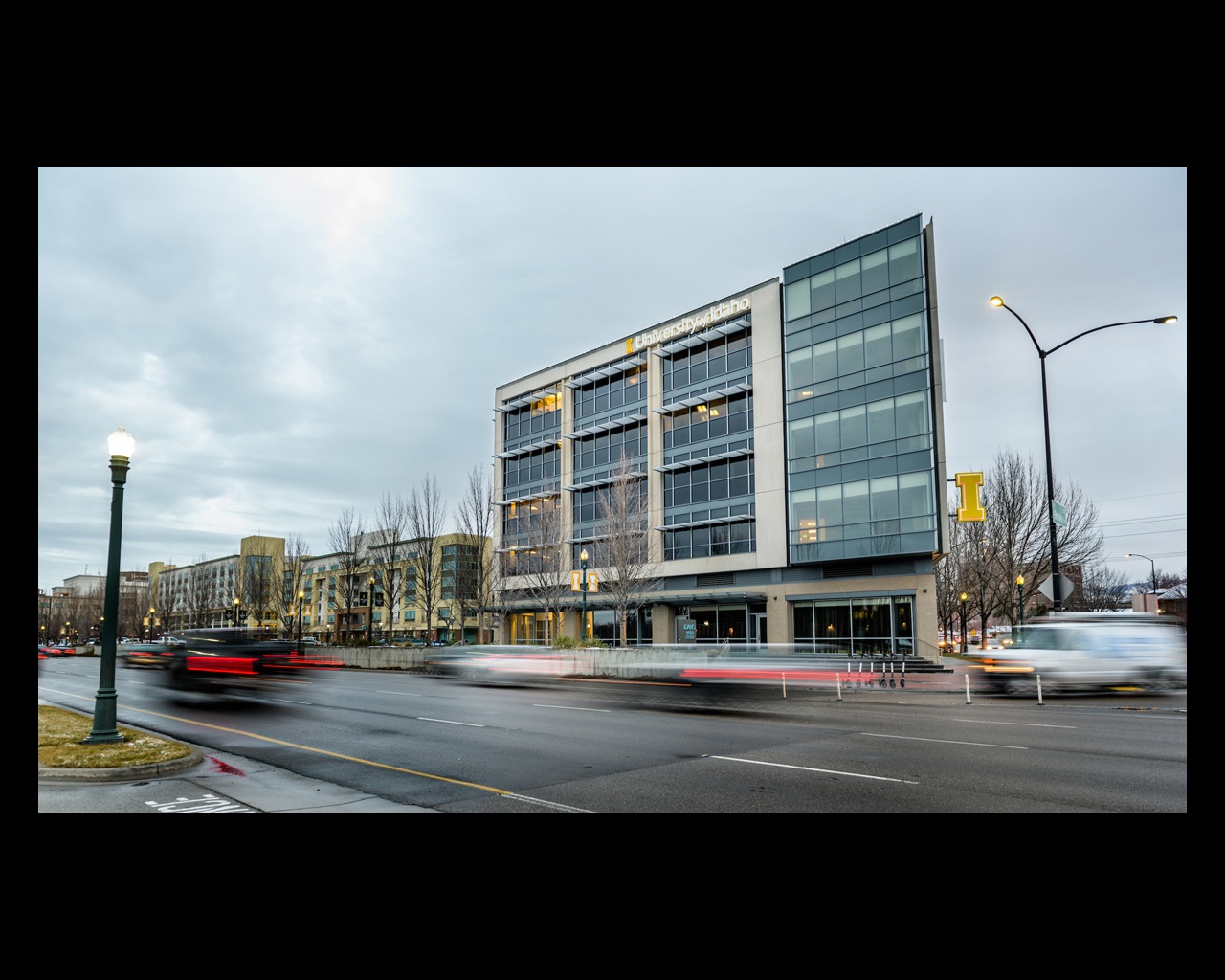 At the University of Idaho Boise, we are accessible and responsive to the public. We are committed to strength through diversity. We serve the region, state, nation and world.
UI Boise has its origins in 1910 with an agricultural Extension program in Ada County. Today, excellence at UI Boise can be measured by the success of the many people we serve across the region and by the quality and achievements of our more than 120 faculty and staff members. Every county in Idaho except Boise County has an Extension office. In addition, research and academic program delivery centers are housed in communities throughout the region.
The University of Idaho Boise provides access to all University of Idaho resources to southwest Idaho. We are uniquely suited to provide graduate programs, research and professional development opportunities in a metropolitan setting.