Directory Listings
University of Idaho alumni live in every state in the nation and many countries around the world. They have carried their passions into classrooms, courtrooms, boardrooms and family rooms, and into efforts to start and sustain their own businesses.

The Office of Alumni Relations is excited to host an Alumni Business Directory for alumni who own their own businesses and for alumni and friends who are looking to support alumni-owned businesses.

If you don't see your name on the list and are interested in adding your business, please complete the online form. Please allow seven business days for your business to appear online. Listings in the Alumni Business Directory will be free of charge until July 1, 2021. After that date, listings will be $25/year.
Businesses by Category
Previous
Next
Architecture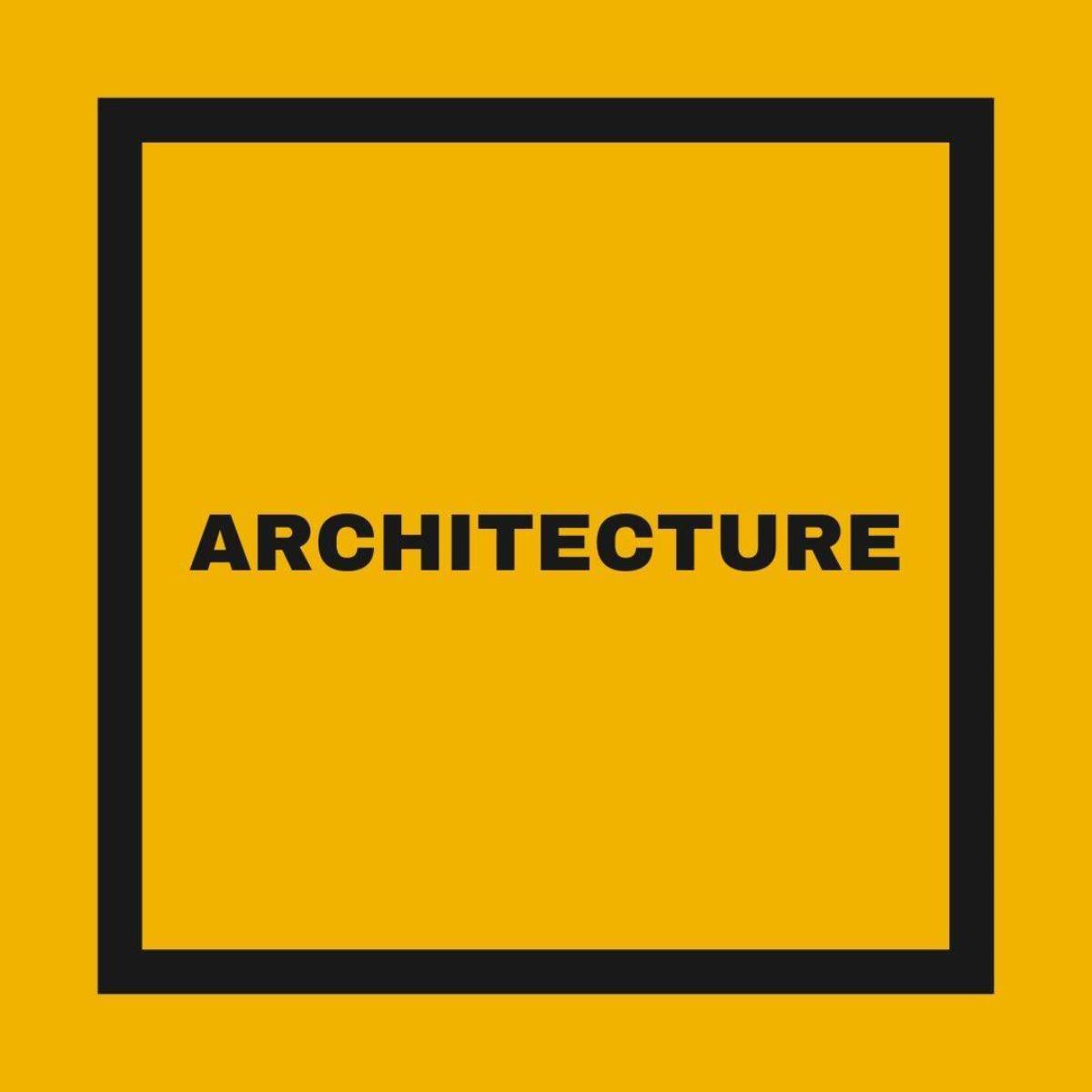 12/12 Architects & Planners, LLC
Cinda Lester '96
Owner
Email | Website | 630-346-1620
644 67th Street
Downers Grove, IL 60516

Cinda and Henri began 12/12 Architects & Planners LLC with one small project 17 years ago. Since then, the size and scope of our projects have grown - everything from front porches to new custom homes. Working in our own back yard to all over the northern Illinois and southern Wisconsin area - we're still growing, and happily so. Our one-on-one design approach caters to you; and to that end, every single project is a custom design. We work with you to design the best possible places for you and your family – often creating solutions you might not have considered. Big design ideas are great, but so are the little ones. How you and your family are going to use the space is vital to the overall design - more than just about the floors and walls. When you say that you desperately need more storage for the kids' toys, we understand. When you say that you can't stand your dining room for one more holiday get-together, we know what you mean. We can help.
---
BRS Architects
Trent Koci '94
Owner
Email | Website | 208-336-8370
1010 S. Allante Pl
Boise, ID 83709

BRS Architects was founded by Billy Ray Strite and Clinton Yaka in 1974. Efficiency and project success became a common theme when BRS was involved with a building project. In 2005, BRS expanded their leadership by welcoming long-time architects Doug Racine '79, Trent Koci '94 and Andrew Davis as partners. In 2017, another Vandal was added to the team - Joe Thompson '98. BRS Architects employs a staff of 18, including six licensed architects and 2 two LEED® Accredited Professionals. By providing professional and award-winning design, planning, and administrative service to their clients, BRS Architects has become one of the most respected architectural firms in the region.
---
de Reus Architects
Mark de Reus '77
Founder
Email | Website | 208-928-7750
171 East 2nd Street
Ketchum, ID 83340

de Reus Architects is a full service architecture firm.
---
McClaren Wilson & Lawrie, Inc.
James McClaren '79
CEO
Email | Website | 602-331-4141
8705 N. Central Ave.
Phoenix, AZ 85020

Architects with offices in Arizona, Virginia and Illinois. We specialize in civic architecture with emphasis in Law Enforcement, Courts, City Halls and the Forensic Sciences.
---
Michael Terrell Landscape Architecture, PLLC
Michael Terrell '86
Owner
Email | Website | 509-922-7449
1421 N. Meadowwood Lane, Suite 150
Liberty Lake, WA 99019

Michael Terrell - Landscape Architecture, PLLC is a full-service landscape architecture and planning consulting firm. We provide landscape architectural services to cities, counties, school districts, state agencies and commercial developers. We specialize in designing parks, recreation and trail facilities that connect people and communities to each other and the environment. In addition, we design the landscapes for K-12 and higher education facilities including tracks, sports facilities, plazas, landscapes and irrigation systems.
Arts and Entertainment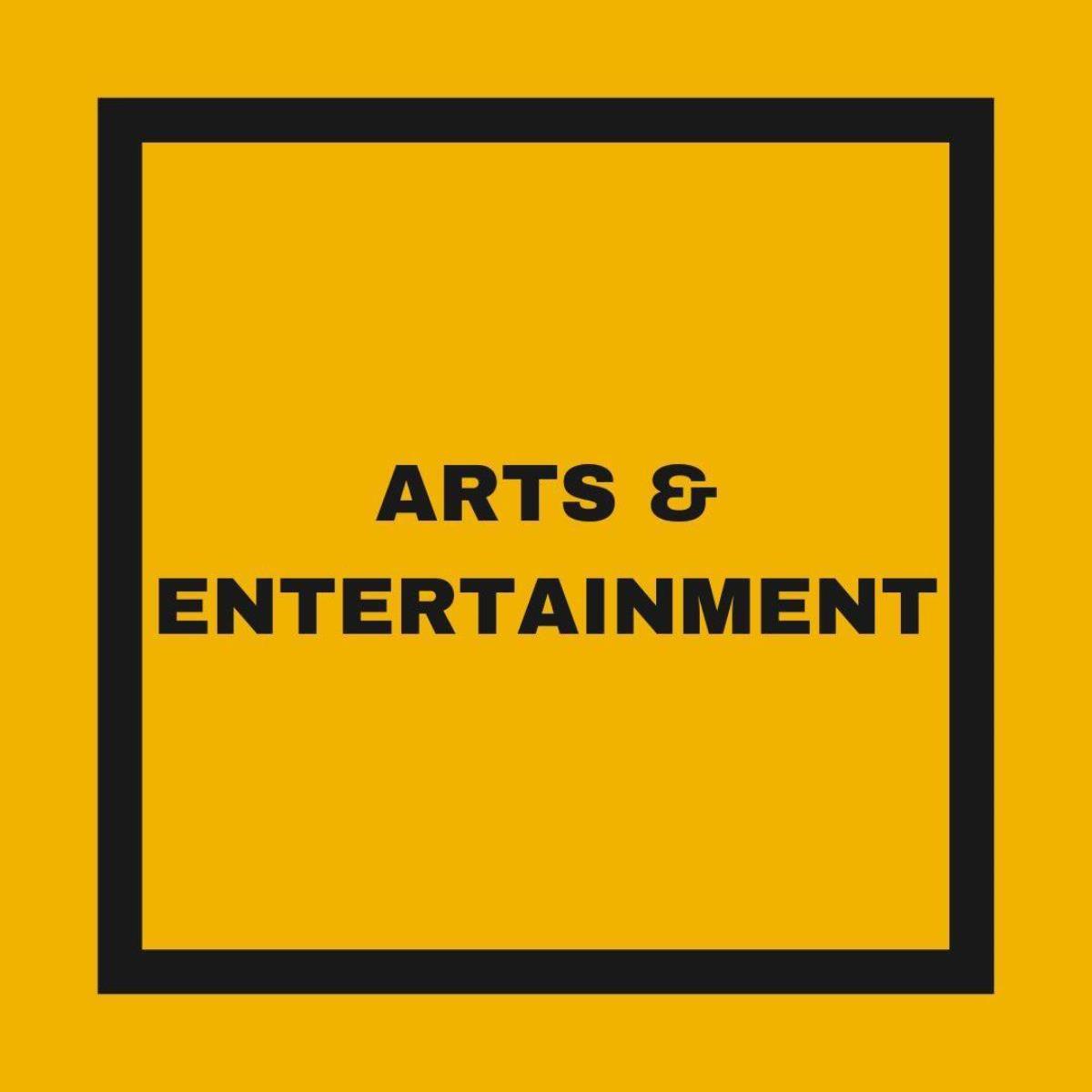 ARTJADEN
Abigail Tjaden '11
Owner
Email | Website | 651-4022-1649
3218 SE Salmon Street
Portland, OR

ARTJADEN creates greeting cards and fine art prints, along with vinyl stickers, enamel pins, and embroidered patches. Imagery is playful and colorful, expressing everyday objects, food, nature, and witty sayings. The mark of the hand is evident in our personal stylized fonts and whimsical illustrations.

Illustrations and Designs are all original works by the ladyboss herself, Abigail Renola Tjaden.

Our apparel collection features illustrations created in house and silkscreened onto each garment.

LOVE FROM THE HOOD™ The start of this very collection came from literally riding around in our neighborhood in Southeast Portland, OR. We love our streets, this hood, and duh, the mountain, too. From the phrase 'Love from the Hood', we desire to create a more trustworthy world through our art making.
---
Bizzy Beats
Olivier Bizimana '18
Owner
This business offers discounts to Vandals
Email | Website | 208-310-5468
12401 Los Indios Trl Unit 35
Austin, TX

Bizzy Beats is a multimedia label based in Austin, Texas. We're a music production studio, a music label and a brand or trademark, associated with the marketing of music recordings, and soon music videos.

Bizzy Beats is also a publishing company that manages brands and trademarks; coordinates the production, manufacturing, distribution, marketing, promotion, and enforcement of copyright for sound recordings and music videos; conducts talent scouting and development of new artists ("artists and repertoire" or "A&R"); and maintains contracts with recording artists and their managers.
---
E Graphics LLC
Erica Ackerman '16
Founder
This business offers discounts to Vandals
Email | Website | 208-519-0834
205 S. Blvd Street
Grangeville, ID 83530

E Graphics LLC is an online, home-based, woman-owned Vandal alumni business dedicated to bringing logos, branding and graphic ideas to life.
---
Home & Harvest Magazine
Heather Niccoli '09
Owner
This business offers discounts to Vandals
Email | Website | 208-596-5400
PO Box 9931
Moscow, ID 83843

We publish the Quad Cities' local lifestyle magazine. We print 10,000 copies six times a year and distribute it to over 250 locations. We publish stories on music, hunting, fishing, recipes, crafts, local lore and more.
---
Moscow Art Theatre (Too)
David Harden '10
Owner
Email | Website | 208-918-1882
PO Box 8131
Moscow, ID 83843

We founded Moscow Art Theatre (Too) in 2011 with the goal of bringing high-quality, truthful, moving and entertaining stories to the stage in Moscow. From our inaugural production of William Shakespeare's, The Tempest, to our recent productions in collaboration with the Kenworthy Performing Arts Centre, we've worked hard to produce high quality theatre that is accessible to the broadest possible audience.
---
THE WAVY BUNCH
Alena Horowitz '15
Owner
This business offers discounts to Vandals
Email | Website | 208-920-1856
229 Gypsy Bay Rd
Sagle, ID 83860

THE WAVY BUNCH is a community of designers and dreamers that wish to promote self-love, individuality, and positivity through artistic outlets. THE WAVY BUNCH is a colorful lifestyle brand that harvests creations and contributions from ever-changing sources across the globe in order to provide one-of-a-kind clothing that promotes freedom of expression, self-love, and originality. With THE FUN TENT, we provide an array of party and décor planning services! Based on your specific needs, our spaces will be filled with amazing activities to provide guests an unforgettable experience. We host interactive events full of art projects and active games to get everyone sharing in the creation of laughter, good vibes and creativity.
Business and Professional Services
Admiral Engineering & Surveying
Charles S Halsey '84
Owner
This business offers discounts to Vandals
Email | Website | 937-223-5807
14 West First Street
Dayton, OH 45402

Civil Engineering and Land Surveying services.
---
Affording Motherhood | Personal Finance Coaching
Shannon Clark '07
Owner
This business offers discounts to Vandals
Email | Website | 208-806-1689
2600A East Seltice #123
Post Falls, ID 83854

Get the information and inspiration you need to budget successfully and work from home so you can enjoy more time with your family, with personalized support to help you reach your financial goals faster.
---
Ag Idaho Consulting LLC
Bo Isham '09
Owner
Email | 208-573-3322
399 S. 1st West
Homedale, ID 83628

Bo specializes in agronomy and seed sales.
---
American Insurance
Shawn Sullivan '93
Owner
Email | Website | 208-882-8544
604 S. Washington Street
Moscow, ID 83843

Founded in 1922, American Insurance is a fourth-generation independent insurance agency that is owned and actively operated by the Sullivan family. Our UI alumni staff members include President Shawn Sullivan '93, Vice President Philip Sullivan '04, Health Agent Tim Gleason '86, Agent and Moscow Assistant Manager Jeremy VanHouten '13, Agency Systems Admin Carmen Johnson '89 & '90 and Agency Marketing Manager Stephanie Herbert '03. American Insurance has locations in Moscow and Lewiston. We write insurance in five western states as an agency of proven professionals with experience and specialized knowledge for every insurance need. We offer coverage for your auto, home, business, farm, bonds, medical, life and employee benefits. Our agents are caring and conscientious people you can trust and depend on. The agency represents America's leading insurance companies and writes thousands of policies of every type and kind of insurance.
---
Aujom Productions
Brian Tario '98
Owner
This business offers discounts to Vandals
Email | Website | 702-252-8566
2328 Caserta Court
Henderson, NV 89074

Established in 2002, Aujom Productions is a full-service video production and post-production company specializing in exceeding client expectations. Our clients require powerful marketing and advertising tools to maximize sales and awareness. They need a business-focused partner that takes the time to understand their goals and collaborates to achieve them. Our passion for creativity drives us while our extensive knowledge of the latest video technology provides maximum flexibility for our clients. Aujom Productions has the breadth and depth necessary to transform your dreams into reality.
---
Blodgett's Floor Covering / LSB Architect
Larry Blodgett '88
Owner
Email | Website | 925-284-4807
3291 Mt. Diablo Court
Pleasant Hill, CA

We've been helping Bay Area residents beautify their homes and businesses since 1946!
---
Canyon Rim Photography
Jordan Scott '17
Owner
This business offers discounts to Vandals
Email | Website | 208-670-1048
1396 North Pointe Dr
Twin Falls, ID 83301

My mission as a photographer is giving you an experience that feels valued, heard, comfortable and appreciated.
---
Caxton Printers
Scott Gipson '90, '93
CEO
This business offers discounts to Vandals
Email | Website | 208-459-7421
312 Main Street
Caldwell, ID 83605

Caxton is a multi-faceted business serving several markets: printing services, textbook distribution, school and office supplies, election materials, and private book production.
---
Coeur Solutions, Training, Coaching and Consulting
Heather Erikson '15
Owner
This business offers discounts to Vandals
Email | Website | 208-964-9604
26001 N. Winsome Drive
Athol, ID 83801

Coeur Solutions, LLC is committed to helping each individual and organization achieve their goals by focusing on personal and team development. By utilizing a strengths-based approach we assist in turning natural talents of individuals into effective teamwork to achieve powerful results. We provide team training, individual coaching and business consulting.
---
Country Financial - Al Moreno Agency
Al Moreno Jr '11
Owner
Email | Website | 509-783-0586
1446 Spaulding Ave, Suite 302
Richland, WA 99352

I look forward to learning about your needs and helping you and your family achieve financial security! Offering auto, home, life, and business insurance in WA, ID, OR, AZ.
---
Davis Bookkeeping LLC
Mirinda Davis '93
Owner
Email | 208-833-3748
1954 Crestview Drive
Moscow, ID 83844

Davis Bookkeeping, LLC, located in Moscow, provides bookkeeping services.
---
Deal Insurance
Byron Diehl '86
Email | Website | 208-466-2465
917 2nd Avenue South
Nampa, ID 83651

We are proud Vandals! Deal Insurance has been taking care of families, farms, and businesses all over Idaho and the western United States for almost 90 years. Contact alumni Byron Diehl or Bill Deal to get the personal service you deserve from an independent insurance professional. GO VANDALS!
---
Fantastic Fabrications, LLC
Christen Beery '09
Owner
Email | Website | 208-699-6927
817 Travois Way
Moscow, ID 83843

I teach sewing lessons out of my home sewing studio. I also make custom garments, perform mending and alterations, and sell premade items like book bags and face masks.
---
Felsman Geologic Services
Jason Felsman '10
Owner
This business offers discounts to Vandals
Email | 720-393-9615
918 Christensen Drive
Spearfish, SD 57783

FGS provides geologic support for mineral exploration projects. We specialize in geologic mapping, drill logging, and project management, as well as petrography and microanalytical services. We have extensive experience in precious metal and industrial mineral exploration.
---
Forsmann Accounting LLC
Brandy McElroy '97
Owner
Email | Website | 208-962-3161
414 Main Street
PO Box 37
Cottonwood, ID 83522

We offer accounting, payroll and tax services.
---
Fuchs Consulting Group, LLC
Shannon Fuchs '91
Owner
Email | Website | 208-451-3375
104 Elk Ridge Lane
Grangeville, ID 83530

Fuchs Consulting Group (FCG), LLC is an organization dedicated to providing continuous improvement coaching that helps businesses achieve best in class results by developing people and culture and then delivering optimized systems and processes. We specialize in assisting individuals and teams in leveraging their strengths and understanding the unintended consequences of their blind spots resulting in increased engagement and trust. We focus on building leadership, culture and process to maximize business impact and assure sustainability.
---
Idaho Water Engineering
Hal Anderson '79 an '81
Partner
Email | Website | 208-830-5525
2918 N. El Rancho Pl.
Boise, ID 83704

We are a civil engineering and water resource consulting firm. Our expertise lies in: water rights, measuring, technical studies, aquifer recharge, water quality improvement and irrigation automation. We have offices in Boise, Coeur d'Alene and Idaho Falls.
---
Legacy Global Accounting Services PA
Chad Bailey '94
Owner
This business offers discounts to Vandals
Email | Website | 208-263-5154
414 Church Street, Suite 304
Sandpoint, ID 83864

Chad Bailey is a Certified Public Accountant licensed in Washington and Idaho.
---
Lochsa Engineering
Mark Hedge '85
Owner
Email | Website | 702-365-9312
6345 S. Jones Blvd, Suite 100
Las Vegas, NV 89118

We provide surveying, civil engineering and structural engineering consultation and design.
---
Material Handling Solutions, LLC
Andy Emerson '97
Owner
This business offers discounts to Vandals
Email | Website | 208-780-1120
1750 W. Front Street, Suite 100
Boise, ID 83702

MHSolutions designs and supplies bulk material handling systems for the mining industry and other heavy industrial clients. Our office is based in Boise, Idaho and we also have a satellite office in Santiago, Chile. We have executed large scale projects around the world for a number of major mining companies and cement producers. Our staff consists of mechanical engineers, structural engineers, project managers, and designers with extensive industry experience.
---
McGregor Risk Management Services
Nathan Rosenau '11
Email | Website | 208-816-2056
PO Box 369
Pomeroy, WA 99347

Taking risks in life (and business) helps us grow, learn, and become stronger over time. Managing that risk is what keeps us thriving and striving for the next adventure.

Is it time to take on more risk or dial it back to maintain a certain level of security? It can change from one year to the next. We can help you strike the balance because we truly understand risk management and can help identify the policies that fit your unique operation. We are dedicated to the success of Inland Northwest agriculture...every operation, every year.

Seeking a business partner that is more than just an insurance agent? We get that. At McGregor Risk Management, we can help you protect your investment and your hard work. Through top agri-business companies, we are able to offer you:

-Crop Insurance
Whole Farm Revenue Protection
Revenue Protection - Federal & Private
Crop Hail
Grain Fire & Pasture Fire
-Farm & Ranch Package Policies
-Vehicle & Equipment Policies
---
Mechanical Systems and Analysis
Christopher Quijano '90
Owner
This business offers discounts to Vandals
Email | Website | 208-477-1470
11925 W Rader Dr
Boise, ID 83713

At MSA we specialize in Product Development. Our goal is to help the startup or small company take a product from concept, through design, analysis, prototyping and testing, to a manufactured product. In addition to the complete product development process, at MSA we can apply our knowledge of design, analysis and testing to any company that needs additional specialized resources.
---
Memories Preserved LLC
Lindsey Hulstrom '90
Owner
Email | Website | 608-531-2322
1040 E. Lakeside Drive
Edgerton, WI 53534

Memories Preserved LLC thrives in helping individuals, families and businesses preserve their legacies and values through capturing their memoirs in written format.
---
Nilsson Advisory Group
Caroline Nilsson Troy '84
Owner
This business offers discounts to Vandals
Email | Website | 208-285-0182
2794 Highway 95
Genessee, ID 83832

For more than two decades, Caroline Nilsson Troy has been helping organizations engage with donors to achieve transformational success. She is an experienced major gift officer, closing gifts up to 8 figures and securing support from individuals, commodity organizations, corporations and foundations. She has extensive capital campaign experience: building donor bases; identifying, recruiting and managing volunteers; case statement development; post-campaign analysis and wrap-up activities. Caroline has led comprehensive fundraising programs: from annual giving through principle gifts; events and donor relations; facilitating constituent, corporate and planned gifts programs. Under her leadership, the U of I development team was nationally recognized by the 2004 Council for the Advancement and Support of Education (CASE) "Circle of Excellence Award" for overall improvement in fundraising – one of only eight institutions of over 1,600 considered nation-wide to receive the honor. In addition, she has experience in brand definition, developing marketing plans and a wide range of public relations skills. At Washington State University, she led the College of Agricultural, Human and Natural Resource Sciences team to achieve over 25% of the $1B fundraising goal for the Campaign for WSU.
---
Northwest Insurance Brokers
Mike Lowry '06
Partner
Email | Website | 208-322-8300
1800 N. Lakes Pl
Meridian, ID 83646

Founded in 1989, in Meridian, Idaho, Northwest Insurance Brokers is an independent insurance agency with access to many insurance carriers to serve our client's needs. Being independent provides our clients with choices that allow us to make our clients our number one priority. We are dedicated to helping business owners and individuals in our vibrant and growing community with all of their insurance needs. Whether you need personal home insurance, personal auto, general liability, workers' compensation, commercial auto, or another policy, our independent agency has got you covered. We can help you find the perfect combination of coverage and price to fit your unique needs.
---
Parsons & Germer CPAs, LLP
Nick Parsons '77
Owner
This business offers discounts to Vandals
Email | Website | 503-244-8844
6 Centerpointe Dr, Suite 450
Lake Oswego, OR 97035

CPA business consulting services since 1981.
---
Pop! Balloon Bar
Hayley Lydig '14
Owner
Email | Website | 509-315-9663
1003 E. Trent, Suite 150
Spokane, WA 99202

Pop is your one stop shop for all your balloon needs. Specializing in custom balloon installations and helium bundles, Pop wants to help make your balloon vision come to life! Our goal is to create moments that get your friends or customers, talking, taking pictures, and creating Insta worthy experiences. Let us deliver some #balloonsmiles right to your door! We can't wait to party with you!
---
Prospecting Done for You
Justin Stephens '09
Owner
Email | Website | 208-310-3398
14119 Bluebird Park Road
Windermere, FL 34786

We execute an 18 touch sequence for our clients to get qualified business in the door. We work with companies who sell products and services that are 30k+, have a high lifetime value of a client. We work with people who are high value, price and proud of it.
---
Reagan Parks & Associates
Ken Reagan '68 and Derone Johnson '95
Owners
Email | Website | 208-388-1475
1101 W. River Street, Suite 350
Boise, ID 83704

CPA firm, tax return preparation, tax consulting and planning.
---
Solved Engineering Inc.
Edward William '10
CEO
This business offers discounts to Vandals
Email | Website | 800-975-9723
1223 Cleveland Ave, Suite 200
San Diego, CA 92103

Solved Engineering provides staffing for technicians, engineers and drafters within the gas and electric utility industry. In addition, we also provide electrical engineering services and project management.
---
Sunflower Entertainment
Sydney Holt '12
Owner
This business offers discounts to Vandals
Email | Website |253-335-1784
1013 SW 347th St
Federal Way, WA 98023

Sunflower Entertainment is an event planning and coordinating business dedicated to helping you plan and manage any event! We do anything from milestone life events and weddings, to large corporate events. Life is a party, let us help you plan it!
---
Superior Performance International LLC
Jeff Glaze '79
Owner
This business offers discounts to Vandals
Email | Website |208-703-5844
1308 N. Harrison Blvd
Boise, ID 83702

Superior Performance International is positioned to best support those organizations which serve, support and provide homes to older adults. This includes full-service retirement communities as well as organizations supporting specific older adult needs such as assisted living, memory care and skilled nursing. For non-profit entities, we can help you with fundraising initiatives as well as day-to-day development office administrative, accounting and financial systems. We also have expertise in acute care hospital operations and public healthcare organizations.
---
The Paulson Becker Agency
Temira Miller '95 and Hatch Paulson '95
Owners
Email | Website | 509-380-9930
707 W. Main Ave, Suite B1
Spokane, WA 99201

The Paulson Becker Agency is a family run and locally owned business in Spokane, with deep roots in our community. We would like to be the insurance agency for your family, for life. We call our clients our friends, and we treat our friends like family. Knowing that you have given us your trust and the opportunity to help you with your insurance needs, we will honor that trust and work diligently to find you the right insurance coverage for your personal and business situation.
---
Triple Double Security
Nick Weber '02
Owner
Email | 208-310-3398
418 E Lakeside
Suite 207
Coeur d'Alene, ID 83814

Triple Double Security provides security and compliance consulting services, focusing on critical infrastructure protection and the North American electric system.
---
Troy Insurance Agency, Inc
David Troy '87
CEO
Email | Website |208-743-3541
1822 18th Avenue
Lewiston, ID 83501

Troy Insurance Agency is a locally owned Independent Agent. We represent the leading commercial and personal lines carriers in the industry. We have a licensed staff of 13 professionals and serve the Pacific Northwest market area from our Moscow location at 207 S. Main Street and Lewiston at 1822 18th Avenue.
---
Previous
Next
Contractors and Construction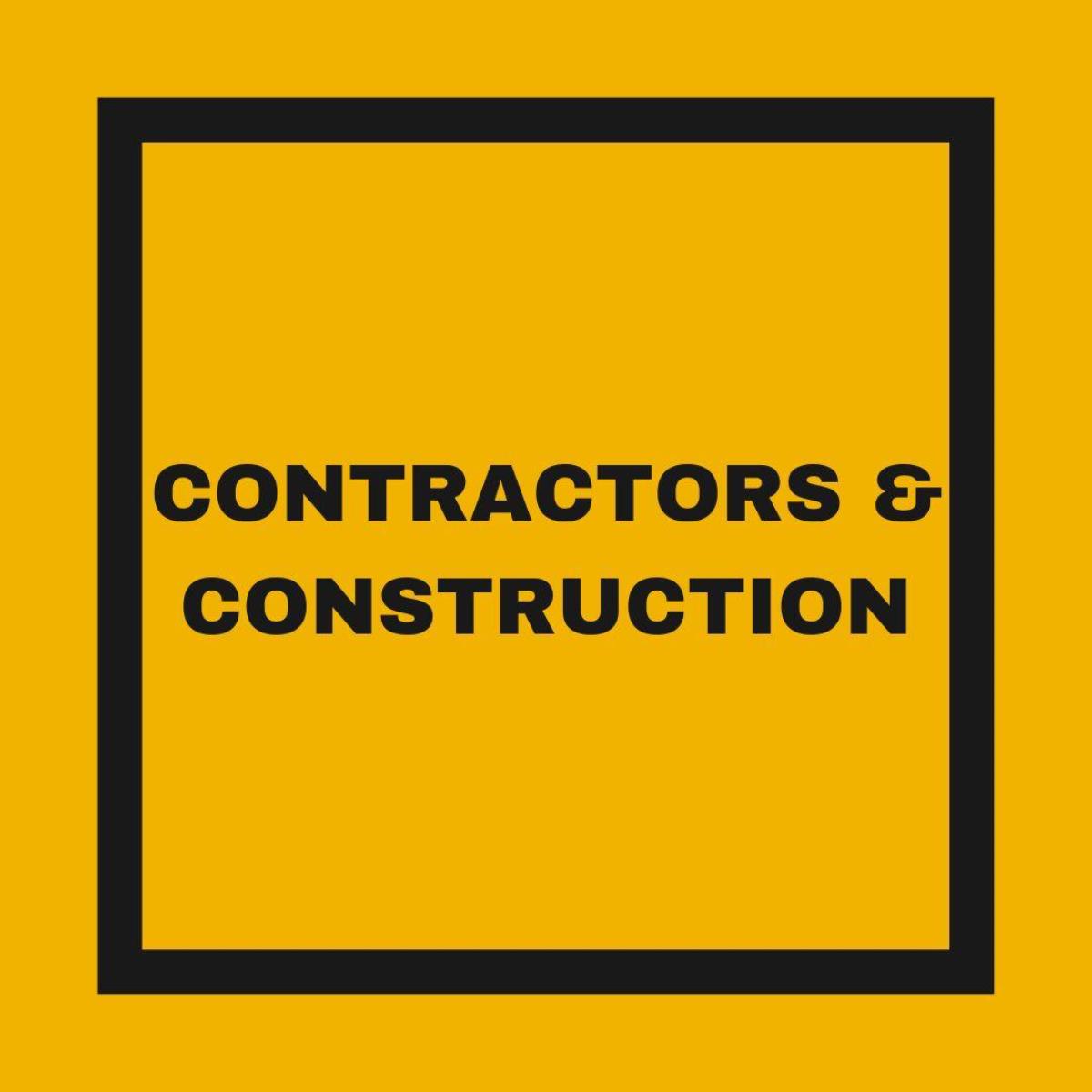 Advanced Heating and Cooling
Robert Ginkel '78
President & Co-owner
Email | Website |208-846-9100
721 N. Ralstin St
Meridian, ID 83642

Advanced Heating & Cooling has been serving the HVAC needs of customers in Treasure Valley and surrounding areas since 1982. We are dedicated to providing our customers with superior service and high quality products at competitive prices. Our commitment to excellence and our Comfort for Life promise of lifetime workmanship warranty set us apart from others in the industry!
---
Jensen Belts Associates
Kim Siegenthaler '99
Owner
Email | Website | 208-343-7175
1509 S. Tyrell Lane, Ste 130
Boise, ID 83706

Jensen Belts Associates offers excellence in landscape architecture, site planning, and urban design. Founded in 1982, JBA is dedicated to providing honest, professional services of the highest degree.
---
KG Maintenance
Kenneth Gingras '13
Owner
This business offers discounts to Vandals
Email | Website | 208-582-2271
PO Box 9966
Moscow, ID 83843

KG Maintenance is a property management and maintenance/construction company that primarily serves the Greek community on both the University of Idaho and Washington State University campuses. Our aim is to deliver solutions to our customers in effort to make managing and maintaining their building easier.

At KG Maintenance, customer service and satisfaction is our focus. We're fanatical about doing what's right and making our customers smile. Find our Google reviews for insight from our customers.

We offer property management, consulting, competitive analysis reporting, project planning/management, inventory management and replenishment, new construction, remodel/renovation work, janitorial work, maintenance, lawn care/landscaping, snow removal and more.
Farm and Ranch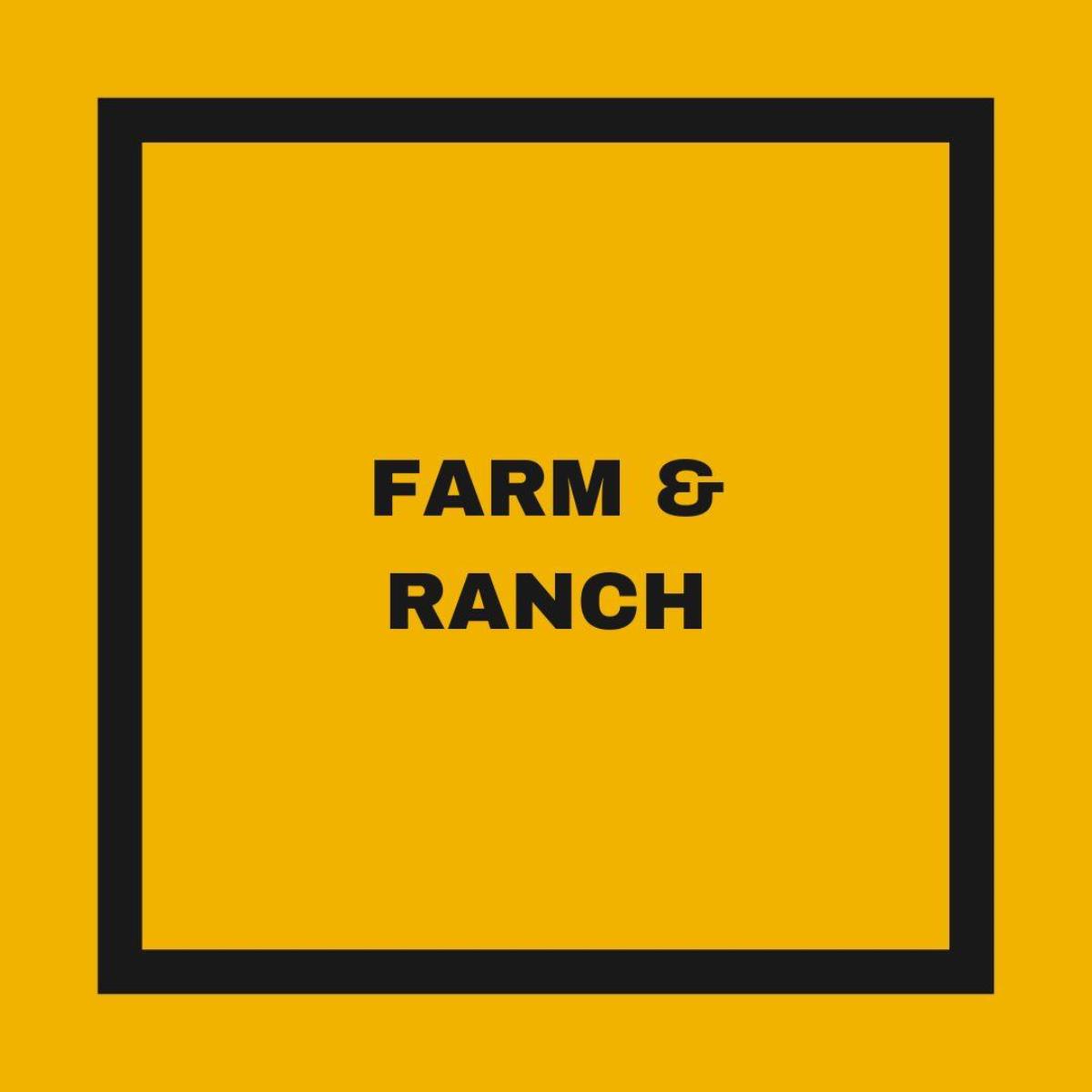 ADB Wheat Consulting
Art Bettge '76
Owner
Email | Website | 208-301-5161
2503 White Avenue
Moscow, ID 83843

With more than 40 years of experience in the field of cereal chemistry and wheat cultivar development and utilization, I offer consulting services to commercial mills and bakeries, entrepreneurial start-ups, public and private wheat breeding, transportation and end-user groups. I specialize in testing for end-use quality of wheat at each stage of marketing and processing, from field to table. My resume is accessible at the adbwheat.com website.
---
Bivens & Company, LLC
Patrick Bivens '87
Owner
Email | Website | 209-417-7518
19672 Bloss Avenue
Hilmar, CA 95324

Bivens & Company, LLC provides management consulting services to the dairy industry. We advise for ingredient purchasing, inventory management and logistics planning.
---
Huston Vineyards
Mary Arvin Alger '89 and '99
Owner
Email | Website | 208-861-8511
16473 Chicken Dinner Road
Caldwell, ID 83607

A boutique winery in the Snake River Valley AVA along the Sunnyslope Wine Trail. We specialize in Mediterranean Wine Grape Varietals including Cabernet Sauvignon, Malbec, Merlot, Petite Sirah as well as Dry Riesling, Chardonnay and our Chicken Dinner White and Chicken Dinner Red Blends. Owned by Mary Arvin Alger ('89, '99) and Gregg Alger. Our son, Jacob Alger, is currently a student in the College of Agriculture and Life Sciences.
---
Jensen Custom Fence and The Gopher Exterminator
Dale Jensen '02
Owner
This business offers discounts to Vandals
Email | Website | 208-490-6123
994 E 4800 N
Buhl, ID 83316

We specialize in small farm and ranch fencing systems in pipe, wire and wood for horse, goat, dog, cattle and deer containment. We also offer rock chuck, ground squirrel and gopher extermination.
---
Rock River Bison Ranches
Rex Moore '86
Owner
Email | Website | 303-294-0167
5460 Colorado Blvd, Unit 120
120 Commerce City CO 80022

Rock River Bison Ranches raises bison in Colorado and supplies bison meat to restaurants as well as direct to consumer sales all over the United States.
---
Three Brothers Vineyard & Winery
Dan Anderson '86
Owner
This business offers discounts to Vandals
Email | Website | 360-887-2085
2411 NE 244 Street
Ridgefield, WA 98642

We are a family owned and operated vineyard/winery based in Ridgefield, Washington making national and international award winning wines since 2006.
---
Triangle Ag-Services
Delmna Heiken '82
Founder
Email | Website | 406-622-3887
2705 Front Street
Fort Benton, MT 59442

Specializing in technology for agriculture, including products from Trimble, Intelligent Ag and more. Support and service are our priority!
---
Wholesome Farm Products
Jessica Reynolds '14
Owner
Email | Website | 208-869-5780
4649 W. King Road
Kuna, ID 83634

Wholesome Farm Products, LLC is a local farm in Kuna, Idaho providing farm fresh beef and pork to consumers in the Treasure Valley. Specializing in whole, half, and quarter beef and whole or half pigs, we are committed to producing a safe, wholesome product for our family as well as your family. Give us a call or visit our website for more information or to place an order!
Food and Beverage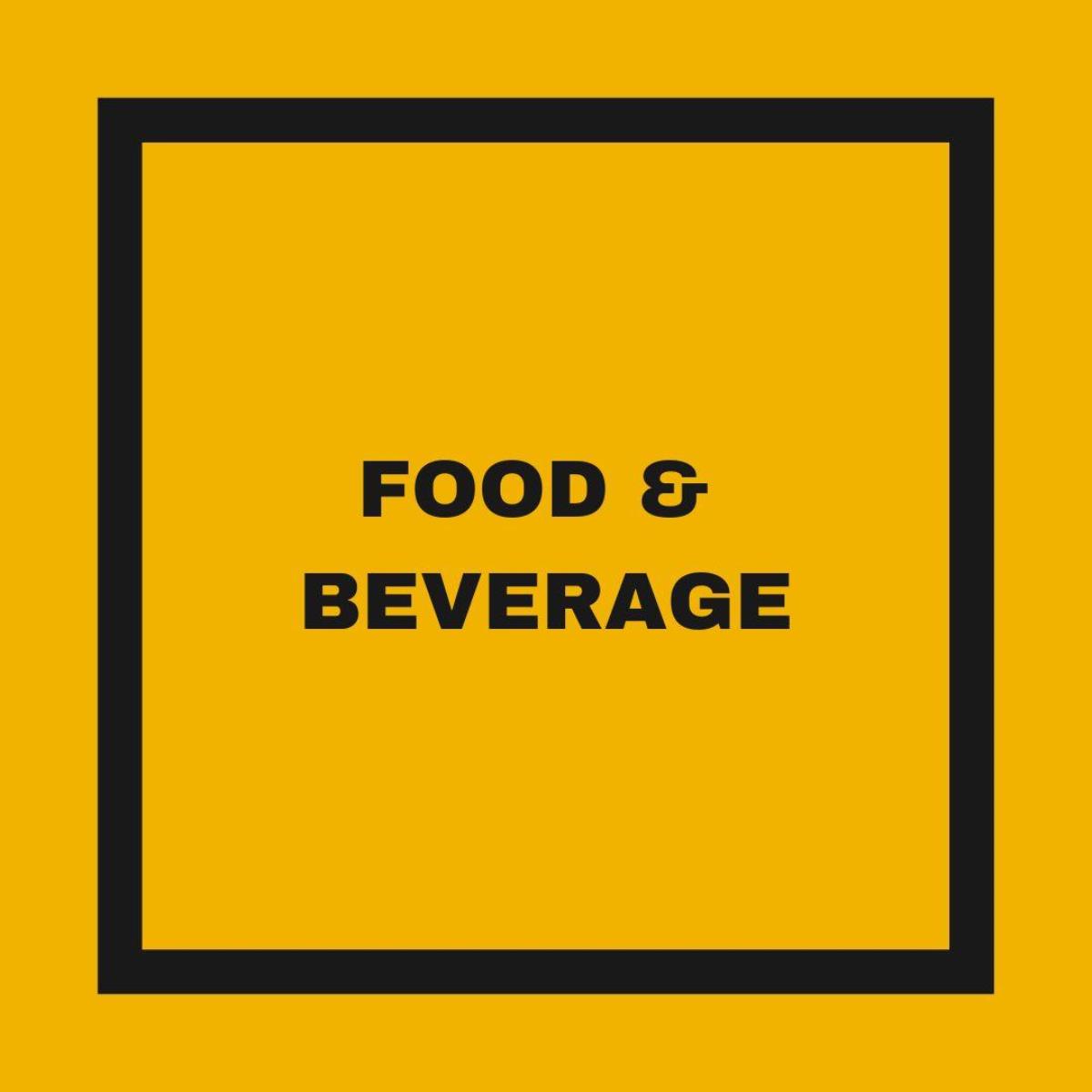 Anelare Winery
Kahryn Campbell '02
Owner
This business offers discounts to Vandals
Email | Website | 509-521-8926
19205 N. McBee Rd NW
Benton City, WA 99320

"Anelare" is Italian for "desire" or "yearn for," moreover it has strong Latin roots meaning "to strive." It is a fitting description of our small production, premium winery. We desired to create a bottle of wine that you would be proud to uncork during special occasions with close friends and family … and soon, you will be yearning for more.
The business began and continues with family. We have a passion for the community and agriculture in which we live. We are blessed with terroir and fruit in Washington and thrive to showcase that to the world.
Anelare is located on the Kiona hillside, overlooking Red Mountain, Rattlesnake, and Badger Canyon. In the beginning years, Anelare had a small tasting room in South Kennewick. It was our dream to be in the heart of wine country… vineyards and orchards. A true destination. We believe that wine is about the journey, from when you get in the car to when you taste the wine in your glass. Come join us for the incredible views and elegance of Washington wine.
---
A New Vintage Wine Shop
Ilene Schmidt - Dudunake
Owner
Email | Website | 208-855-9230
1400 N. Eagle Road
Meridian, ID 83642

A New Vintage Wine Shop opened May 16, 2001 as a wine/beer retail with a wine bar and has been going strong ever since that day! We are an independent, woman-owned, Vandal business. We pride ourselves on customer service and very friendly atmosphere! Stop on by for a glass of wine and meet a die-hard Vandal!!!
---
Big Wake BBQ
David Harrington '93
Owner
Email | Website | 208-550-2994
9861 W. Rockford Bay Road
Coeur d'Alene, ID 83814
We are a mobile food business that will cater your events from weddings to business celebrations. Or you can follow us on Facebook or Instagram to see where our next popup will be.
---
Boise River Lamb
Brett '17, '19 and Liz '18 Wilder
Owners
Email | Website | 208-991-7673
8500 Joplin Road
Caldwell, ID 83605
We are Brett and Liz Wilder, 2nd generation sheep producers, and the 6th generation on the family ranch. We raise farm-fresh, high-quality lamb, ethically and sustainably raised, prioritizing our animal's well-being while being considerate of the impact we are having on our land. Our products are carefully selected to ensure an overall positive eating experience so whether it is someones first time trying lamb or they are a seasoned veteran, we have them covered.
---
Harvest Ridge Organics
Doug McIntosh '81
Founder
Email | Website | 208-743-1668
3233 Powers Ave.
Lewiston, ID 83501

Harvest Ridge Organics was founded in 2007 by fifth generation innovative North Idaho farmers who have used sustainable, no-till farming practices for years and now have the ability to provide you with organic products without genetic modified organisms (GMOs), pesticides, or chemical fertilizers. Vandals in four of those generations.
---
Hunga Dunga Brewing Co.
Graham Lilly '13
Owner
This business offers discounts to Vandals
Email | Website | 208-596-4855
333 N Jackson
Moscow, ID 83843

Hunga Dunga is a mid-size production brewery committed to producing high quality craft beers that pair with a rotating menu of small plates. We specialize in live music and special events in our unique event space seated amongst the brewery. Follow us on Facebook and Instagram for updates on what is coming up next!
---
Louie's Pizza & Italian Restaurant
Lou Mallane '99
Owner
Lisa Harberd Grover '83
CFO
Email | Website | 208-884-5200
2500 E. Fairview Ave
Meridian, ID 83642

In Idaho since 1965. Born in Ketchum, raised in Idaho.
---
Meat and Potatoes Catering
Mike and Lisa Tesnohlidek '99
Owner
Email | Website | 208-870-9015
1401 Glenway Ave
Fruitland, ID 83619

We specialize in high quality, affordable and enjoyable food for any occasion. We love working with our clients to customize the perfect menu for their event.
---
O'Malley's Sports Pub & Grill
Diane Eastman '10
Partner
Email | Website | 208-687-5996
13742 W Highway 53
Rathdrum, ID 83858
Sports Bar - American Restaurant - Pub
---
Sargents Restaurant and Lounge
Diane Eastman '10
Partner
Email | Website | 208-772-4114
902 N. Government Way
Hayden, ID 83635

Sargents is well-known for serving the best prime rib and steaks in North Idaho along with delicious seafood dishes and a variety of other selections. Homemade soup and salad bar available. Open Monday through Saturday for lunch and dinner.
---
The Curb Bar and Grill
Rob Truax '96
Owner
Email | Website | 208-855-0202
1760 S. Meridian Road, Suite 100
Meridian, ID 83642

We are proud to have 20 beers on tap to hit every flavor profile. The Curb carries local brews and popular beers from the Northwest and abroad. Our Bar and Grill features talented local musicians that give our place tons of energy. The Curb is open to all ages. We love to throw all types of special events for our guests throughout the year.
---
The Gathering Place
Bill McCarrel '84
Owner
Email | 208-629-4369
50 E State St
Eagle, ID 83616

We are a small proud Vandal bar located in heart of Eagle, Idaho, featuring ALL Vandal games on five TVs, three pool tables and a 22' shuffleboard table along with cheap drinks and cold beer.
Previous
Next
Health and Wellness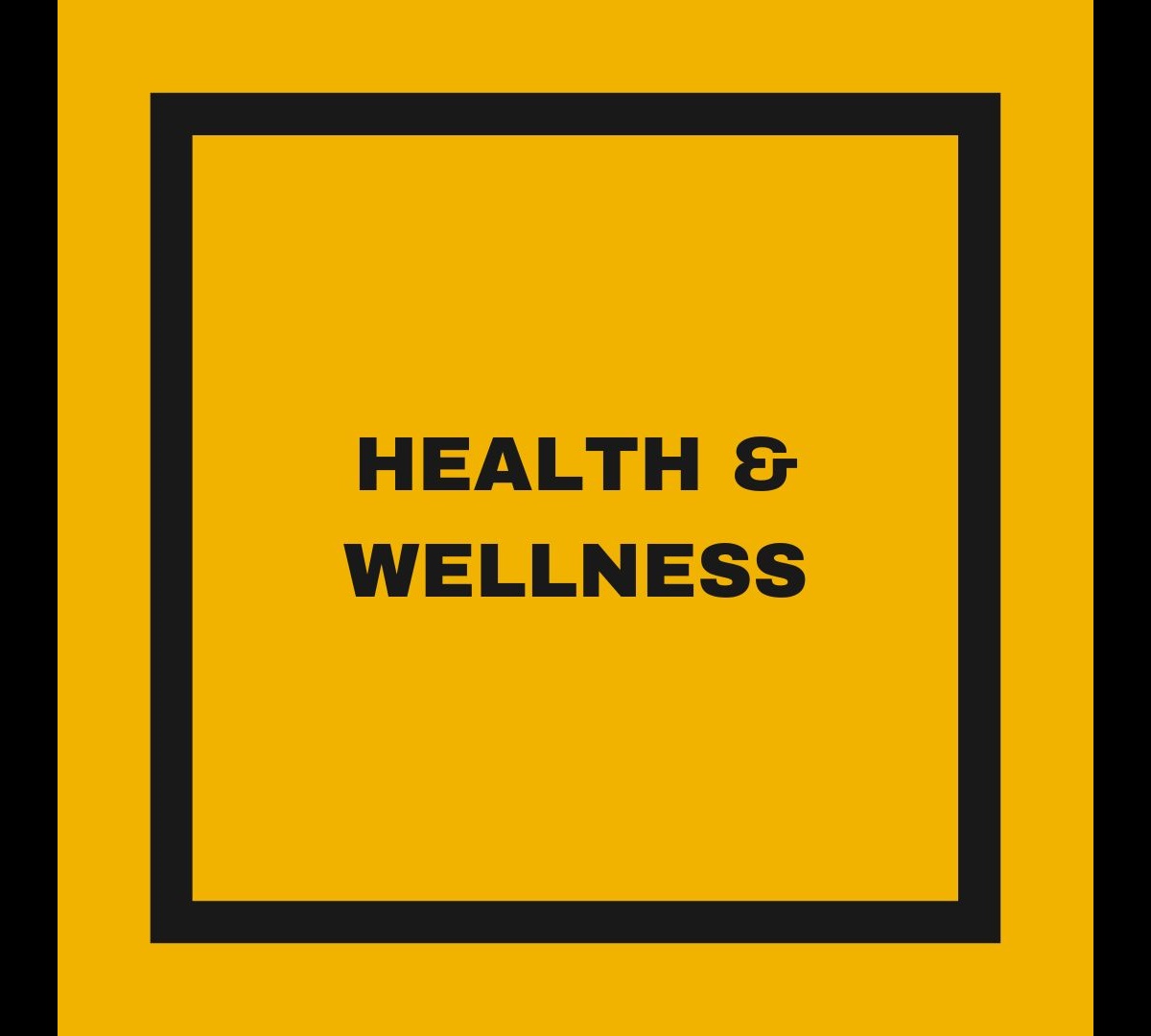 Caribou Physical Therapy, PC
Paula Lund '90
Owner
Email | Website | 208-265-8333
30336 Hwy 200
Ponderay, ID 83852

We specialize in mostly orthopedic injuries rehab.
---
Elite Fitness
Sherry Garcia '15
Owner
Email | Website | 208-596-7703
120 Line Street
Moscow, ID 83843

Has over 18 years in the fitness industry as a certified personal trainer and spinning instructor. Elite Fitness is a spin studio that is quaint, private and inclusive with 5 certified spinning instructors. Contact Sherry for spinning class times and dates.
---
Lifestyle Physical Therapy
Scott Randklev '08
Owner
Email | Website | 208-292-1372
370 E. Kathleen Ave, Suite 500
Coeur d'Alene, ID 83815
At Lifestyle Physical Therapy, we provide treatments at our recently updated outpatient clinic. We also offer concierge physical therapy, available onsite in Coeur d'Alene or at any other location, including your home.
---
Meggie Cafferty Yoga + Wellness Coaching
Meggie Cafferty '11
Owner
This business offers discounts to Vandals
Email | Website | 208-610-6307
103 N. Blaine St.
Moscow, ID 83843

Greetings fellow Vandals! It is my honor to serve our local and global community as a yoga and mindfulness-focused business, centered on whole-person health approaches. Specializing in teacher trainings, wellness retreats, and holistic coaching programs, you can receive one-on-one support for yourself, your team, or your family, virtually or in-person. I also offer a 6-month signature program for Mamas who are ready to go from feeling depleted and defeated, to being in charge of their own self-care through a compassionate lens--I love nurturing the nurturers in our midst!
---
Mountain View Health LLC
Julie Funke '07, '08
Owner
Email | Website | 208-816-8746
609 Bryden Avenue Ste B
Lewiston, ID 83501

We offer a holistic approach to medication management and psychotherapy! Treating your mind and body for total wellness!
---
Plane Beginnings Wellness
Julie Buck '14
Owner
This business offers discounts to Vandals
Email | Website | 208-313-0331
2846 Newman Drive
Idaho Falls, ID 83402

Plane Beginnings is a woman-owned wellness company in Southeast Idaho. As a Registered Dietitian, Julie provides science-based nutrition consultations for chronic disease, general health and wellness. For couples planning to have a baby, Julie offers birth and postpartum doula services as a Doula of North America (DONA) certified doula. Childbirth preparation classes are offered virtually via Zoom using the Lamaze Healthy Birth Practices. Wellness awaits you!
---
Rodan & Fields
Kristin Hummel '02
Independent Consultant
This business offers discounts to Vandals
Email | 949-244-7871
60 Spear St.
San Francisco, CA 94111

Rodan + Fields is the #1 premium skincare line in the US. Products are dermatology-inspired, and clinically results-driven. Our mission is "derm to doorstep," for our customers to receive clinically-tested, effective, and safe products to deliver visible results with easy-to-use solutions.
---
SkyCAD Digital Dental Lab
Dirk Plumlee '08
Partner
This business offers discounts to Vandals
Email | Website | 208-772-5230
1724 E Sherman Ave
Coeur d Alene, ID 83814

SkyCAD Digital Dentistry is a state-of-the-art dental laboratory with over 40 years of experience with crowns, bridges, implants, removables and dentures. We love working with fellow Vandals, so make an appointment today!
---
The Mossy Stone Collection
Stephanie Krasen '07
Owner
This business offers discounts to Vandals
Email | 208-371-2663
PO Box 6912
Boise, ID 83707

The Mossy Stone Collection started from a desire to create all natural skin care products and to live a more self-sustaining life style. The Mossy Stone Collection builds its brand on natural, locally sourced, and homemade quality.
---
The Vervain Collective
Kelsey Jae '03
Owner
Email | Website | 208-274-3274
3308 W. Chinden Blvd
Garden City, ID 83714

The Vervain Collective supports the natural health community with well-curated apothecary, a consultation room and an educational space. Owned by a naturopathic physician and plant-loving attorney, Vervain welcomes everyone on their journey to bring more plant medicine into their lives.
Home and Garden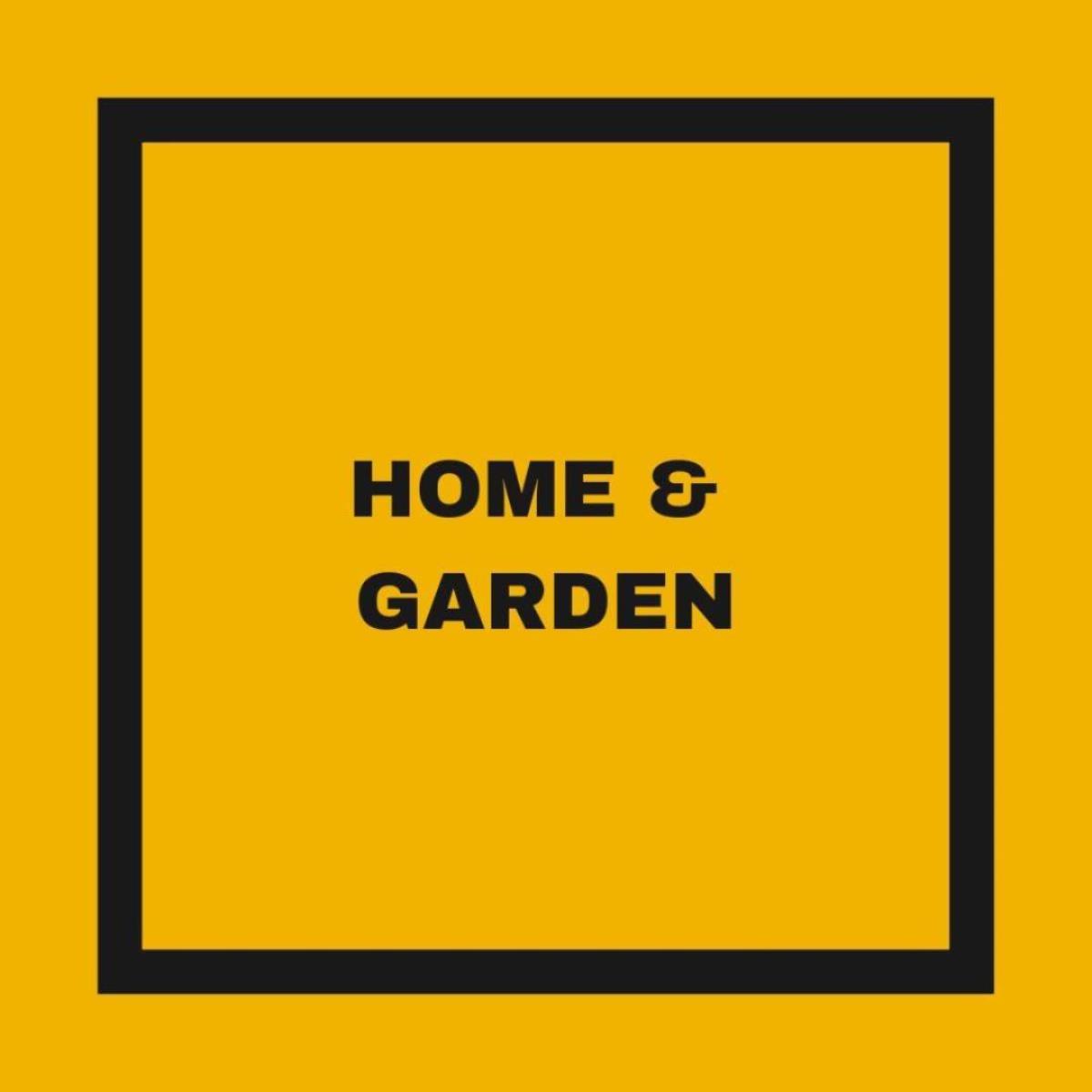 Cascade Cleaning Services
Matthew Huck '91
Owner
Email | Website | 208-407-8999
504 E. 45th Street Unit 11
Garden City, ID 83714

We do professional carpet, rugs, upholstery, tile grout, pressure spraying and air duct cleaning. Also carpet repair and stretching.
---
Little Shop of Florals
Heather Niccoli '09
Owner
This business offers discounts to Vandals
Email | Website | 208-596-4444
111 E. 2nd Street
Moscow, ID 83843

We operate Little Shop of Florals in the heart of downtown Moscow. We create flowers for special occasions, meaningful events, you name it. We also sell tourism apparel for the area and proudly carrying on the tradition of the historic Vandal I mum.
---
Moss Greenhouses Inc.
Jennifer Moss '08
Owner
This business offers discounts to Vandals
Email | Website | 208-324-1000
269 S 300 E
Jerome, ID 83338

Moss Greenhouses is a 4th Generation Family owned Business with 3 generations of Vandal Alum in the Family! Largest wholesale bedding plant grower in the Intermountain west. We supply beautiful flowers to 7 different states and custom grow for locations like Sun Valley Resort and Thanksgiving Point Botanical garden. We also work with U of I Extension for Potato Tissue Culture Research.
---
Palouse Carpet Cleaning
Dan Fitzgerald '05
Owner
This business offers discounts to Vandals
Email | Website | 509-715-1300
P.O. Box 1107
Pullman, WA 99163

We are a locally owned and operated, professional carpet and flooring service company. We offer reliable service by trained and certified technicians to the greater Palouse community.
---
Roots Landscape
Pedro Garcia '11
Owner
This business offers discounts to Vandals
Email | Website | 208-420-5603
1611 9th Ave E
Twin Falls, ID 83301

After working in the business for 14 years and obtaining a bachelor's degree in landscape architecture, Pedro Garcia chose to build his own company in Twin Falls, ID. Roots Landscape is family owned and committed to the ideals of strong ethics and personal attention to every customer. Roots Landscape aspires to grow in the next several years to eventually own a nursery and rock yard as well. Building a strong foundation for the future of the company, we pay close attention to details to provide quality services. In addition to our design-build department, we have a professional garden care department that is available to help with any pruning of shrubs and trees, lawn care, and general maintenance of flower beds. Snow removal services are also provided in the wintery seasons at any hours of the day or night. The company embraces the ongoing growth of technological advances in the design-build landscaping industry and will continue to fill niches in this particular area.
---
Wilson Window Cleaning
Charles Wilson '83
Owner
This business offers discounts to Vandals
Email | 208-401-0058
3313 W. Cherry Lane #123
Meridian, ID 83642

Services include residential and commercial one story buildings and storefronts, gutter cleaning and pressure washing.
Legal and Finance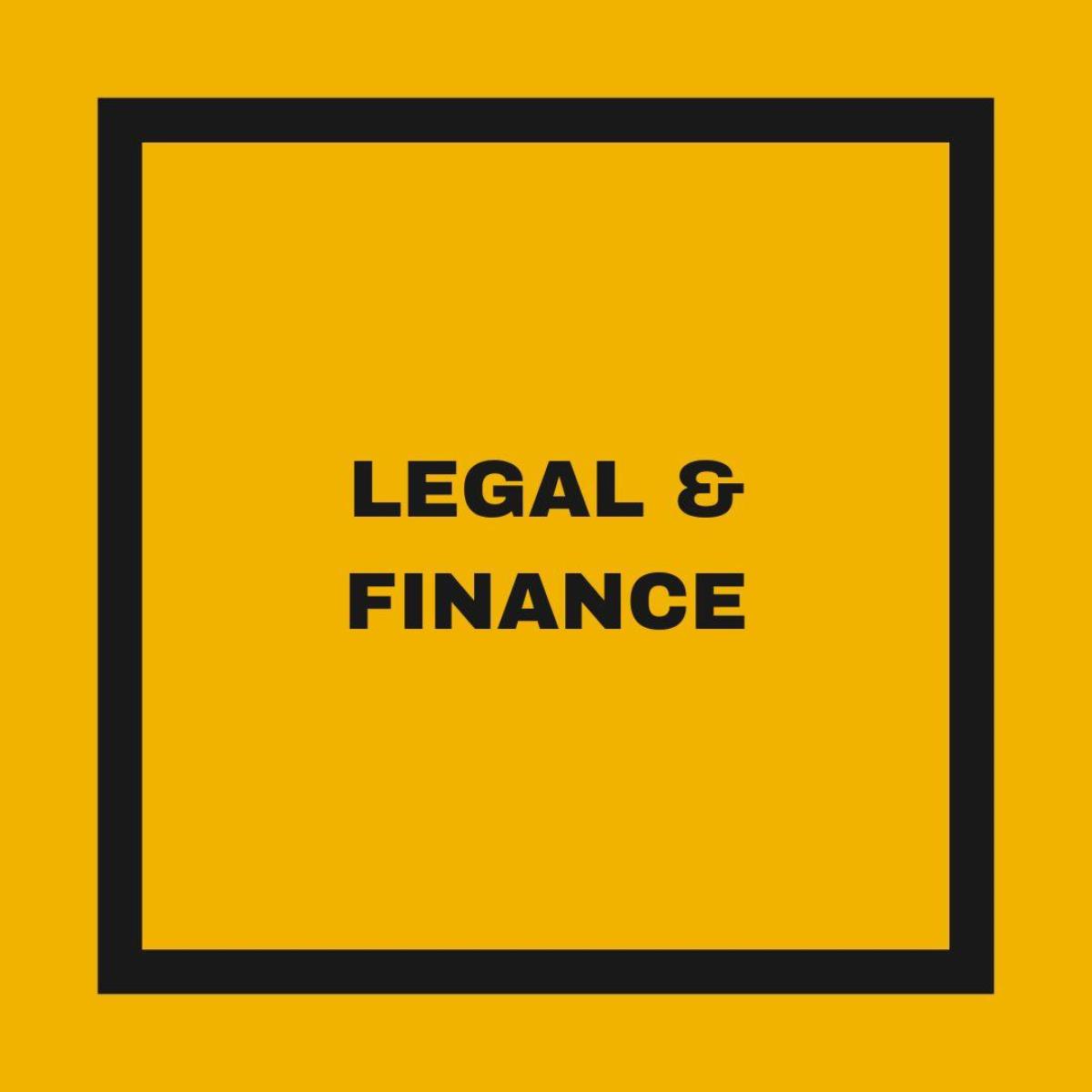 Agent - Farm Bureau Insurance
Dan Neuenfeldt '08
Owner
This business offers discounts to Vandals
Email | Website | 208-882-1531
220 Farm Road
Moscow, ID 83843

Home, life and auto insurance quotes are fast and free from a dedicated agent in Moscow, Idaho. In fact, we offer a full range of insurance and investment products to help protect what's important to you. Bring your plans, your dreams, and those treasures that define your world. We'll tailor a policy to fit your budget. Great coverage, spectacular service and plenty of discounts. That's why Idaho has trusted Farm Bureau Insurance since 1947. Bring us your world. We'll protect it.
---
Allstate Insurance -Ted Curet
Donald "Ted" Curet '91
Owner
Email | Website | 208-882-8782
117 W. D Street
Moscow, ID 83843

Insurance for all of Idaho and Washington. Life, home, renters, condo, auto, business, you name it I'll help you or guide you.
---
Alturas Wealth Management
Melissa Lowther '08
Owner
Email | Website | 208-991-8789
842 E Winding Creek Drive
Eagle, ID 83616

We are dedicated to providing CPA services and strategic wealth planning that is right for you.
---
Atkinson Law Offices, PLLC
Craig Atkinson '09
Owner
Email | Website | 208-571-0627
1087 W River St, Suite 290
Boise, ID 83702

We are a law firm in Boise, Idaho representing clients in criminal, DUI, and divorce cases.
---
Bartlett & French PLLP
Michael Bartlett '96
Partner
Email | Website | 208-629-2311
1002 W. Franklin Street
Boise, ID 83702

With over thirty years' combined experience, Bartlett & French is well equipped to handle all manner of criminal cases in both state and federal court. Whether you are accused of a drug offense, a DUI or homicide, our dedicated and experienced defense attorneys will have your back.
In addition to providing a rigorous defense, we offer a holistic approach seeking to understand the life circumstances which sometimes lead to law enforcement scrutiny. In this way, we address the case as well as the problem with the goal of improving your life.
---
Briggs & Bauscher Law
Mistie Bauscher '11
Partner
Email | Website | 208-459-4446
706 E Chicago St
Caldwell, ID 83605

Mistie's practice areas include criminal defense and family law.
---
Dolan Ray Law, LLC
Allan Ray '08
Partner
This business offers discounts to Vandals
Email | Website | 610-906-3147
2500 E. High Street
Pottstown PA 19464

Dolan Ray Law, LLC is a law firm specializing in Social Security, disability, family law and personal injury.
---
Foley Freeman PLLC
Howard Foley '64, '69
Owner
Email | Website | 208-888-9111
953 S. Industry Way
Meridian, ID 83642

Our firm is the oldest law firm in Meridian, offering legal services in the following areas: wills, trusts, family law including divorce and custody matters, business formations, bankruptcy and misdemeanor criminal matters. We also have a Spanish speaking attorney available.
---
G & M Insurance
Dennis Ulrich '75 and '80
Owner
Email | Website | 503-876-4222
PO Box 68
Willamina, OR 97396

G & M Insurance is located in Willamina, Oregon and has been serving Yamhill, Polk and Marion counties since 1997. G & M Insurance offers auto, home, renters and business insurance.
---
Gjording Fouser PLLC
Trudy Hanson Fouser '81
Owner
Email | Website | 208-336-9777
950 W. Bannock Street, Suite 950
Boise, ID 83702

Gjording Fouser's attorneys represent businesses, health care facilities, and professionals in a variety of areas, including: appellate, employment, insurance defense, medical malpractice defense, product liability and professional malpractice defense. We are consistently recognized as one of the leading litigation firms in Idaho, and we have the reputation that, without hesitation, we will go to trial if requested by our clients. For the 5th consecutive year, Benchmark Litigation named Gjording Fouser the "Idaho Litigation Firm of the Year."
---
Gresham Injury Law Center
Thomas Melville '96
Owner
This business offers discounts to Vandals
Email | Website | 503-492-1100
424 NE Kelly Ave
Gresham, OR 97030

Helping people who have been victimized in their claims against multi-billion dollar insurance companies.
---
Intermountain Polygraph Services
James (Jim) Woods '78
Owner
Email | Website | 208-421-0062
148 Blue Lakes Blvd N. #351
Twin Falls, ID 83301

Intermountain Polygraph Services provides polygraph services to 12 different law enforcement agencies and 3 colleges that have law enforcement programs as well as sex offender services for adult felony parole and probation.
---
Law Office of Ian Wheeles
Ian Wheeles '07
Owner
Email | Website | 907-375-5561
601 E. 57th Pl Ste 101
Anchorage, AK 99519

General practice law firm in Anchorage, Alaska.
---
Moreno Immigration Law
George Moreno '17
Owner
This business offers discounts to Vandals
Website | 509-581-7418
13555 Columbia Park Trail, Suite F
Richland, WA 99352

Our law firm is focused primarily on the practice of immigration law and policy: family visa petitions, fiance visas, citizenship applications, adjustment of status, work permits, asylum, and many other immigration related services.
---
Mutual of Omaha Investor Services
Scott Bradford '05
Owner
Email | 608-738-5407
500 Harborview Circle
La Crosse, WI

We offer holistic risk based financial planning to clients nationwide.
---
Popplewell Law Firm, PLLC
Joseph Popplewell '08 and '11
Owner
This business offers discounts to Vandals
Email | Website | 208-358-2396
195 River Vista Pl., Ste. 305
Twin Falls, ID 83301

Popplewell Law Firm, PLLC is a boutique law firm serving all of southern Idaho. Joseph D. Popplewell's practice focuses on estate planning, probate, tax and business law. Mr. Popplewell, who holds a J.D. and a L.L.M., provides exceptional legal services at a reasonable rate. "Protecting You, Your Family and Your Legacy."
---
Reisse L Perin, CPA
Reisse Perin '75
This business offers discounts to Vandals
Email | Website | 208-322-0188
7721 W. Settlers Ave
Boise, ID 83704

We are a CPA firm with an emphasis on small business support to include accounting, payroll, tax planning, and tax return preparation. The firm has been active since 1977 service multiple generations of CPA's.
---
Russell Law Offices
Robie G. Russell '73, '78
Owner
This business offers discounts to Vandals
Email | 209-621-2102
77 South Main Street
Seattle, WA 98104

We provide legal services to clients in Alaska, Idaho, Oregon and Washington from offices in Seattle's historic Pioneer Square and Boise's Empire Building. Our regional practice emphasizes environmental, natural resource, business and personal matters including oil and gas, real estate, business practices and estate matters. We also provide mediation, trustee and business management services. Our numerous clients range from individuals to small and medium sized businesses to corporations to public to quasi-public agencies and start-ups.
---
Stuchlik Law, PLLC
Kiley Stuchlik '11, Steve Stuchlik '12
Owners
This business offers discounts to Vandals
Email | Website | 208-414-1652
350 E. Liberty Street
Weiser, ID 83672

Having grown up on ranches in rural Southwest Idaho and Eastern Oregon, vandal alums Steve and Kiley (Cobb) Stuchlik, are uniquely qualified to meet the legal needs of rural Idahoans and Oregonians. They specialize in estate planning including farm and ranch succession planning, business formations, real property transactions, and probate and trust administration. They are licensed in Idaho and Oregon. They offer reasonable rates and flat-fee arrangements for planning services.
---
Taylor Law and Mediation PLLC
Robert J. Taylor '09, '13
Owner
This business offers discounts to Vandals
Email | Website | 208-587-3294
2390 American Legion Blvd Suite 1
Mountain Home, ID 83647

Divorce law firm in Mountain Home and Boise, Idaho..
---
Trail & Swift Financial
Martin Trail '84
Wealth Management Advisor, ChFC, CLU
408 S Jefferson Street Ste 101
Moscow, ID 83843
Phone: 208-892-5724
Fax: 208-268-4134
LIC #0B85886
martin.trail@nm.com
trailswiftfinancial.nm.com

Justin Swift '10
Wealth Management Advisor, CFP, CLU
408 S Jefferson Street Suite 101
Moscow, ID 83843
Phone: 208-892-5724
Fax: 208-268-4134
LIC #0131406
justin.swift@nm.com
trailswiftfinancial.nm.com

Our mission is to partner with individuals, families and businesses to help them define, design and build their financial future through a long-term relationship that integrates insurance and investment expertise. Trail & Swift Financial is a multi-generational financial planning firm that helps families and businesses organize their financial lives around the values that are most important to them. Using an integrated planning approach that coordinates investment and insurance expertise, our team is uniquely positioned to help our clients develop a sense of direction for their financial future.
---
William Young and Associates
William Young '13
Owner
Email | Website | 208-344-0128
950 W. Bannock
Boise, ID 83702

We are your Idaho criminal defense and trial attorneys. If you or a loved one have been charged with a crime, we want to fight for you. Our firm specializes in Idaho criminal defense, DUI, and trial attorney services. Offices based in Boise but we serve many of the surrounding counties.
---
Wood Tarver Financial
Kelly Wood '83
Owner
This business offers discounts to Vandals
Email | Website | 208-343-2001
1101 W River Street, Suite 170
Boise, ID 83702

We recognized a broken system and turned it on its ear. As Fiduciaries, our unique approach considers income, taxes, retirement goals, estate plans and your assets to create a comprehensive plan, customized for you. We call this our NESTEGG Assessment.
Previous
Next
Marketing and Communications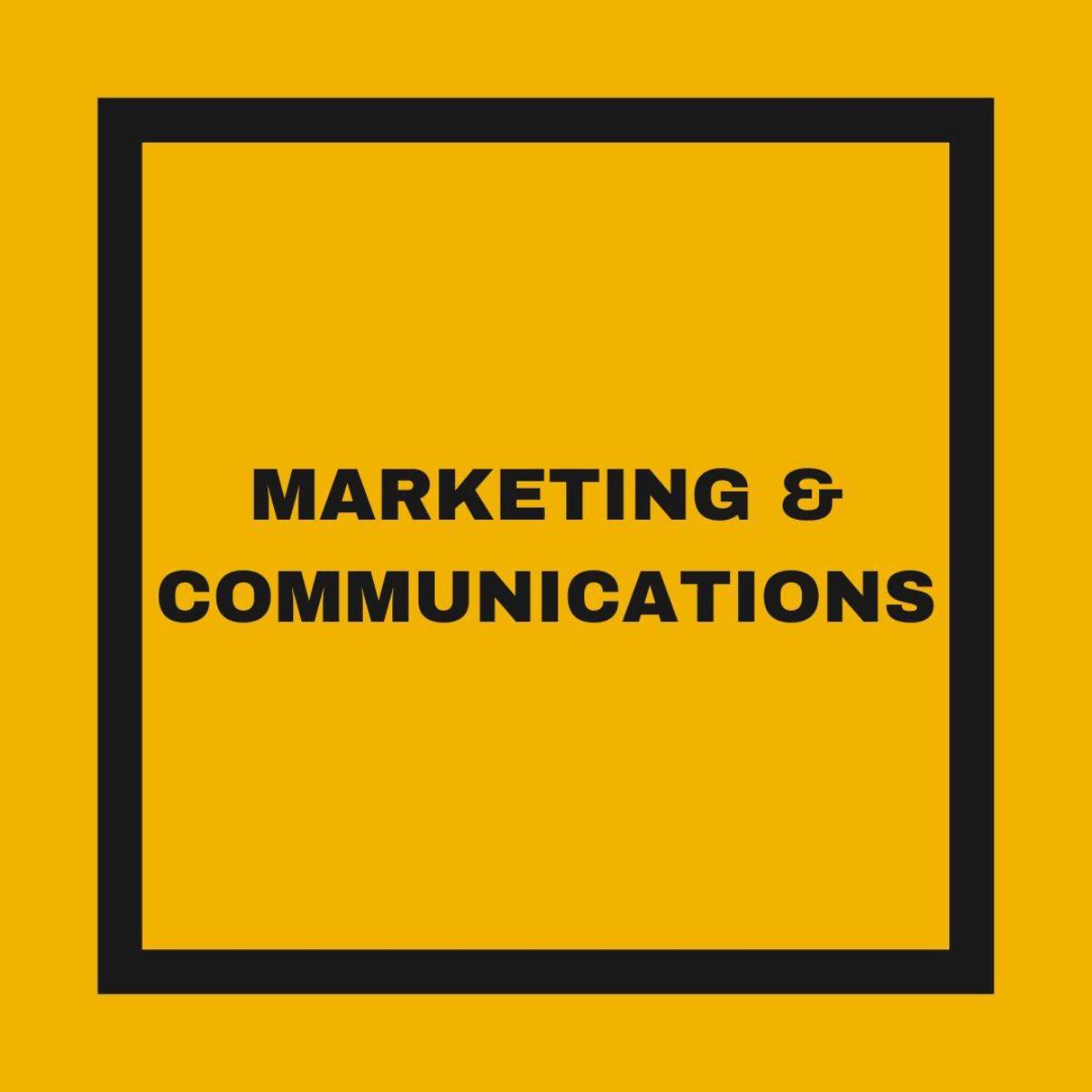 116 and West
Edward Moore '90
Owner
This business offers discounts to Vandals
Email | Website | 208-472-2129
805 W. Idaho Suite 300
Boise, ID 83702

116 and West is an integrated, independent advertising agency that has been growing in Idaho since we were founded more than 20 years ago. By consistently providing excellent services and building strong relationships, we've become a top firm in the Northwest.

We know the West: the people, the marketing landscape, and the nuances of regional advertising. Our goal is to become a premier agency choice for businesses from the Rocky Mountains to the Pacific coast. We're nimble enough to work with small companies, and process-oriented and experienced enough to work with large, national or global businesses.

From strategy to design to web design and media buying - we do it all. We're proud of our multifaceted team and the talent we've been able to attract. Our internal teams are cross-functional and all work is done in-house with a backbone of strategic insight. Hit us up to discuss your marketing needs and Go Vandals! We help businesses of all sizes leverage the internet to find new clients/customers and grow revenues. Our specialties include digital advertising on Google, Facebook and other channels, website design, and reputation management.
---
Amplify, LLC
Melissa (Epler) Weitz '04
Owner
This business offers discounts to Vandals
Email | 208-596-0588
Moscow, ID 83843

Amplify provides social media management, print and digital marketing materials, complete marketing plans, videography and live streaming services.
---
Brand Market Media LLC
Michael Morscheck '96
Founder
Email | Website | 360-207-4094
1103 S 21st St
Mount Vernon, WA 98274

We help businesses of all sizes leverage the internet to find new clients/customers and grow revenues. Our specialties include digital advertising on Google, Facebook and other channels, website design, and reputation management.
---
c308 Marketing
Mike Kerby '97
Owner
Email | Website | 208-344-1587
1404 W Idaho St #103
Boise, ID 83702

c308 Marketing is a digital-first firm. With 16 years of digital marketing muscle for international technology leaders, state agencies, and blue-chip brands, c308 is one of the oldest digital marketing firms in the state of Idaho. When our tech, strategy, and in-house production studio put their collective talents to a task, the results are head-turning. Our clientele includes Fortune 500 companies, European tech juggernauts, and a slew of innovating businesses.
---
Corporate Recognition, LLC
Sondra (Powell) LeClaire '82
Owner
This business offers discounts to Vandals
Email | Website | 303-403-1752
50 Qualla Ct
Boulder, CO 80303

We are a promotional products company who offers over a million different items that customers can brand their logo on. Our professional resources help promote your business with branded products, apparel and outside-of-the-box marketing opportunities, no matter what your budget is. Our team has the experience, connections, and buying power to back your most creative ideas, and bring your campaigns to life.
---
Godwin Marketing Communications LLC
Candace Godwin '88
Owner
Email | Website | 208-640-6514
1002 N. 2nd St.
Coeur d'Alene, ID 83814

We specialize in social media and traditional advertising, website development, content creation and management, print publications, writing and editing services.
---
Hagadone Directories, Inc.
James Hail '03
CEO
Email | Website | 208-667-8744
201 N. 2nd Street
Coeur d'Alene, ID 83814

Hagadone Directories has been the consumer's best source of local business information since 1987. Serving 8 markets in the states of Idaho, Washington, Oregon, and California, we offer businesses an effective way of advertising and consumers the most complete and accurate way to find what they need. Whether it is in print or digital format, the most convenient way to find local, relevant business information is with Hagadone Directories.
---
Idaho Complete Solutions, LLC
Dean Schaecher '86
Owner
This business offers discounts to Vandals
Email | 208-297-3380
PO Box 5664
Boise, ID 83705

We offer solutions for telecommunications as well as well as solutions for your fiber and copper networks, audio-visual and camera needs.
---
Mitchell + Palmer
Billy Mitchell '92
Owner
This business offers discounts to Vandals
Email | Website | 208-576-3700
1150 W. State St. Suite 200
Boise, ID 83702

Mitchell + Palmer is a full-service creative agency located in the international hotspot of Boise, Idaho. Our recently renovated home office (once a fabled brothel) is home to our seasoned and eclectic commune of design and planning ruffians, who serve a range of clients and industries across the nation and the northwesterly regions. We also have plenty of free parking.
---
Prescott-Clearwater Technologies
Stephen Matlock '71
Founder
Email | Website | 480-962-3890
Payson, AZ 85541
We are a telecommunications data provider as well as other services.
---
Sawtooth Media Group
Alex Moore '06
Owner
Email | Website | 208-512-0599

Sawtooth Media Group is a full service digital publishing agency with proven expertise in building seven and eight-figure brands through lightning-fast customer acquisition via social influence, paid advertising, direct response, and sales funnel optimization.
---
Signs & Designs 2 Fit
Brian Price '93
Owner
Email | Website | 208-343-4226
417 E 45th Street
Garden City, ID 83714

Signs & Designs 2 Fit is your one source for all printing and display needs. From yard signs to custom trade show booths we can help you get your business noticed. Our experienced staff will work with you to make sure that you are getting the right products for what you need so whether that is a new business sign, window decals or a custom trade show booth we can help you look good.
---
Skeeterbuggins Productions
Jarod Breshears '08
Owner
Email | Website | 509-888-2995
Wenatchee, WA

Welcome to Skeeterbuggins Productions!

With the motto of "We Can Handle That", we strive to have or find the answer to all of our clients video needs. Whether it is in live event production, business services or web productions, we can provide you with the best production possible.

Skeeterbuggins Productions was founded in 2006 by Jarod Breshears. The name of Skeeterbuggins came about from my father, who used to call me his Skeeter Bug when I was a baby. He has since passed away and I have found it to be a fitting tribute to his legacy to have my company be named Skeeterbuggins.
---
Temple Kinyon, Author and Freelance Writer
Temple Kinyon '93
Owner
This business offers discounts to Vandals
Email | Website | 702-528-7998

At the heart of this Idaho girl beats a passion to write. Words can create magic if you use them in just the right way. With a little coaxing and a little tweaking, words can rise to the occasion and compel people to think and react. I've written and edited a variety of prose and promotion designed to send positive, honest, and clear messages to readers and consumers. Let my experience go to work for YOU. Specializing in: freelance magazine article writing and editing, copywriting, memoir/ghost writing, nostalgia pieces, blog posts, social media posts, and copy/content editing.
---
Treasure Valley Litho
Chris Haechrel '97
Owner
This business offers discounts to Vandals
Email | Website | 208-375-7700
29 N. Phillippi St
Boise, ID 83705

As a commercial print and mail house we specialize in turning your marketing ideas into print reality. Small to large run printing for mailers, brochures, folder, booklets and magazines. Complete print shop with all in house bindery, fulfillment and mailing. We help you plan, print and promote your business.
Other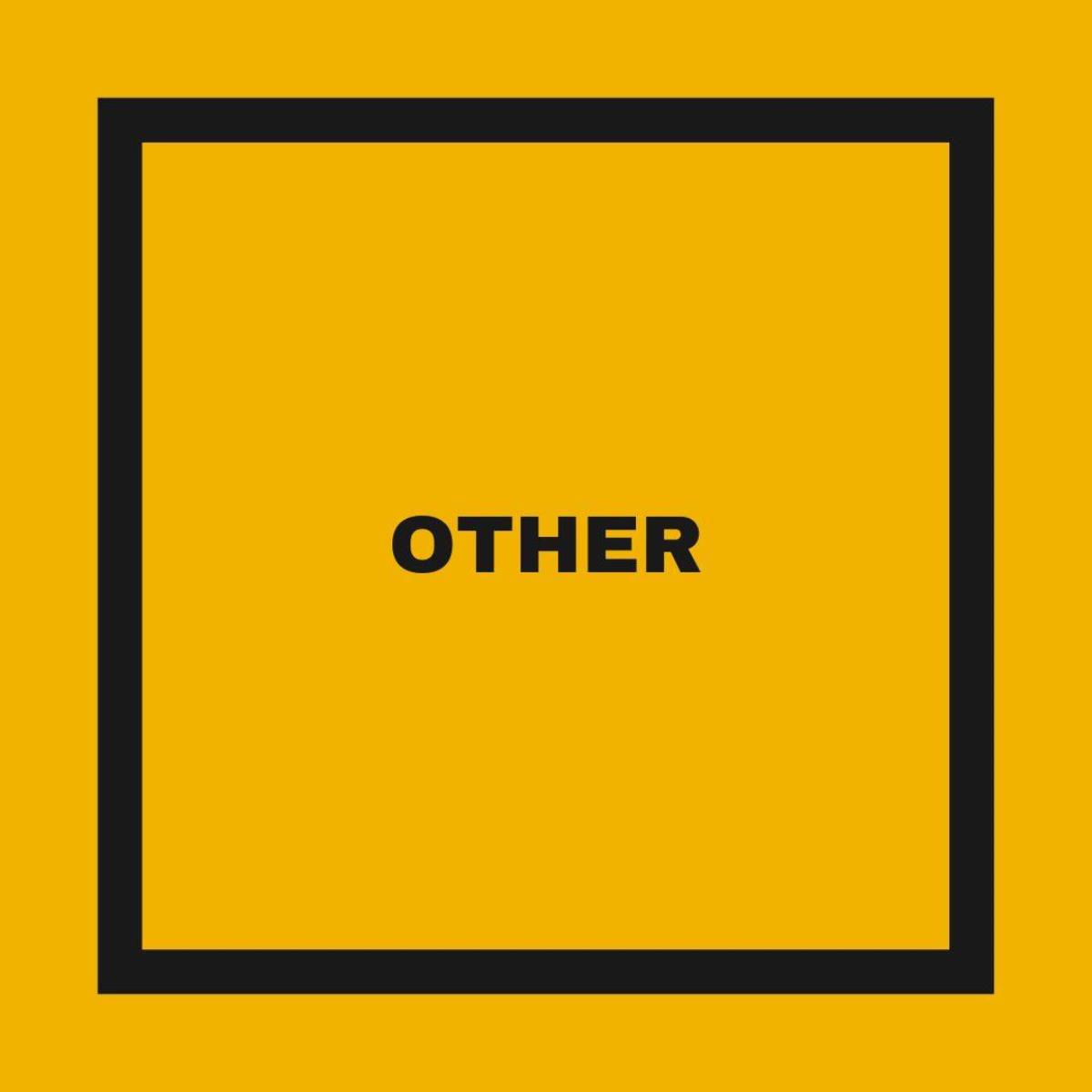 Ansah Africa
Tony Ansah '12
Owner
Email | 401-663-0201
Providence, RI 02904
Brockton, MA

An online donation platform that enables donors in the United States to donate cash (or even non-cash) to nonprofits in Africa, which initially launched in Ghana just weeks ago. Ansah Africa is looking to showcase verified, valuable, and beneficial information that helps donors discover and donate to micro-organizations in Ghana by providing a central location to grow, develop, and support these enterprises that serve unemployed women, underprivileged kids, elderly men, and young entrepreneurs.
---
Copier Lease Center
Jesse Harwell '97
Owner
Email | Website | 888-884-2113
14143 Denver West Parkway
Wheat Ridge, CO

We offer copier leasing for businesses in the USA. Xerox Platinum dealer.
---
Frontier Gymnastics, Inc.
Mary Williams '90 and '91
Owner
Email | Website | 307-433-1881
6725 Faith Drive
Cheyenne, WY 82009

We purchased an existing gym in December 2011, restructured the business, with help from friends and family we revamped the gym, and opened under the new name of Frontier Gymnastics on January 2, 2012, in Cheyenne, WY in an old Safeway store location. In 2014, we built a 16,500-square foot custom training facility that allows us to train athletes from confident walkers to the elite levels. We moved to the new location in October 2014. Frontier is a premier gymnastics training facility that offers both recreational and Junior Olympic competitive gymnastics training. We compete locally, regionally and nationally at this time.
---
Hawk Consultants, LLC
Chuck Heath '85
Other
Email | Website | 907-278-1877
3201 C Street, Suite 406
Anchorage, AK 99503

Hawk Consultants provides high level staffing and inspection services to the oil, gas, mining and utilities sectors. We are based in Anchorage but have expanded and now have offices in Houston, Texas and Edmonton, Canada.
---
Healing Children, LLC
Traci Glover '89, '93
Partner/Owner/Founder
This business offers discounts to Vandals
Email | Website | 888-311-1883
PO Box 421
Kuna, ID 83634-0421

Our mission is for all children to be emotionally healthy, happy, mature, and responsible. We believe as adults establish healthy relationships and appropriate boundaries, children are more likely to grow and prosper. When adults understand the impact of trauma, entitlement, disruptive attachment, and child development (including conscience development), they are better able to create healing environments for children.
---
Jay V. Hayes Consulting and Brokerage, LLC and Coach Jay Hayes Football Consulting and Training
Jay Hayes '86
Owner
Email | 513-300-2762
800 18th Avenue North
St. Petersburg, FL 33704

Jay V. Hayes Consulting and Brokerage, LLC is involved in the PPE Product industry connecting buyers and sellers around the world.

Coach Jay Hayes Football Consulting and Training does football consulting for all levels of coaching from the high school level to the professional level. Training sessions are available.
---
Lordocs Havanese
Lorrie Lammer '75
Owner
Email | Website | 608-630-5384
31031 Oil Well Road
Punta Gorda, FL 33955

Showing and breeding the top of the line AKC health tested champion havanese. Puppies available to approved homes.
---
New Guinea Highland Wild Dog Foundation
James McIntyre '76 and '80
Director
Email | Website | 904-583-4272
1009 White Street
Fernandina Beach, FL 32034

Operating in the spirit of our core value and motto "Science First", the NGHWDF is a non-profit corporation that serves the global community by providing an all- inclusive resource-rich platform for the research, conservation and management of the New Guinea Highland Wild Dog and closely related canid species. The foundation acts as a liaison, fund site and conduit for scientific pursuits, coordinating a broad range of efforts and fields of study conducted at AZA zoos, USDA/APHIS facilities, universities, and private interests.
---
No. 87 Screen Printing LLC
Jose Alfaro '11
Owner
Email | Website | 208-991-4698
2716 E. Beech St
Caldwell, ID 83605

We are a small, family-owned screen printing and graphic design business. We fulfill custom orders large and small for anyone needing help branding their own business.
---
Pacific Company Sportwear
Jeff Valley '94
Owner
This business offers discounts to Vandals
Email | Website | 509-487-4189
2823 N. Martin
Spokane, WA 99207

Pacific Company is a screen printing and embroidery company. We bring your custom designs and logos to life on various apparel, head wear, and accessories. We are proud Vandals and have been in business for more than 20 years. We are also a wholesale provider of signs and banners.
---
RAM Engineering
Robert Long '94
Owner
Email | Website | 425-678-6960
19109 36th Avenue West
Lynnwood, WA 98036

RAM Engineering provides civil engineering and land use planning services in the Puget Sound area.
---
Scientific Gear LLC
Phillip (Hank) Levi '90
Owner
Email | Website | 800-998-6429
2799 Merrilee Drive
Fairfax, VA 22031

Scientific Gear LLC is a small veteran owned business specializing in scientific laboratory instruments. Product categories include automatic titrators, moisture testing via LOD and Karl Fischer titration, liquid density, viscosity and surface science (surface tension, energy, contact angle). Scientific Gear conducts some light manufacturing as well as provides sales distribution, PM maintenance and calibration services as well as training. Our products are utilized for conducting QC/QA as well as R&D for manufacturers/producers serving numerous industries including (but not limited to); Energy & Power, Petroleum, Pharmaceutical, Food & Beverage, Plastics, and chemical.
---
Tara Lew Interiors
Tara Lew '06
Owner
Email | Website | 208-660-4649
112 West 4th St. #1
Moscow, ID 83843

Tara Lew Interiors offers interior design services, window coverings, area rugs, furniture, lighting, tile, accessories, and more.
---
The Flying Locksmiths
Amy Little '96
Co-Owner/Co-Founder
This business offers discounts to Vandals
Email | Website | 208-866-2630
5440 W Franklin Rd #205B
Boise, ID 83709

Boise's businesses and commercial facilities rely on The Flying Locksmiths security solutions to protect their commercial assets. We work with a wide range of industries, including commercial businesses, restaurants, banks, retail stores, hospitals, government entities, and beyond. A faulty door or outdated lock system can make it easy for intruders to break in and steal your products stored on-site such as intellectual property or confidential employee information. We'll secure your business to prevent intruders from entering your facilities, restrict access to unauthorized visitors, secure documents and do whatever it takes to protect your business, its guests, and its employees.

As your full-service physical security specialists, we will secure your Boise, Caldwell, or Eagle business based on your specific needs. Commercial locksmith and business security services include: general door locksmith services (lock installation, repair, rekeying), access control security system installation and maintenance, commercial safe opening, combinations changes, installations and repairs, sliding / automatic doorway installation and repair, office lockout assistance, business intercom system advisement, installation, and maintenance, video camera surveillance system installation and repair and high-security doorway installation and repair
---
University Collision of Moscow
Alison Weigley '05
Owner
Email | Website | 208-882-8535
435 E Palouse River D
Moscow, ID 83843

We provide collision repair and paint, vehicle detailing and auto glass replacement. At University Collision, estimates are free. We perform all major and minor auto body collision repairs–from dented bumpers to windshield replacement to roll-overs–we'll take care of you and your car. We provide frame and uni-body repair, custom color paint match, windshield and glass replacement, alignments and vehicle detailing. We go out of our way to provide affordable services without sacrificing quality. Our free loaner car service means you don't have to be without wheels while we get your car back to pre-accident condition. We are true craftsmen; we take great pride in our work, and our customers are our number one priority. Our shop employs certified technicians with years of experience in collision repair. We don't want to just fix your door dings and fenders; we want to build a relationship so you trust us enough to recommend us to your family and friends. We will take the time to give you all the information you need so you can feel good about making an informed decision to repair your vehicle. We work with all insurance carriers to give you peace of mind and peace of wallet.
---
Wendle Motors Ford Nissan
Andrew Keys '90
Other
This business offers discounts to Vandals
Email | Website | 509-468-9000
9000 N. Division St
Spokane, WA 99218

Automotive dealership founded in 1943 by (Vandal) Chud Wendle. Later operated by his son Dick Wendle and his wife Carol (both Vandals). Now operated by their daughter and son-in-law Kristin and Shayne Goff (also Vandals). We sell new Ford and Nissan vehicles, most makes of pre-owned vehicles, have large modern facilities and large parts and service departments. We pride ourselves on being one of the few family-owned dealerships left and work hard to provide our customers with an outstanding experience.
Real Estate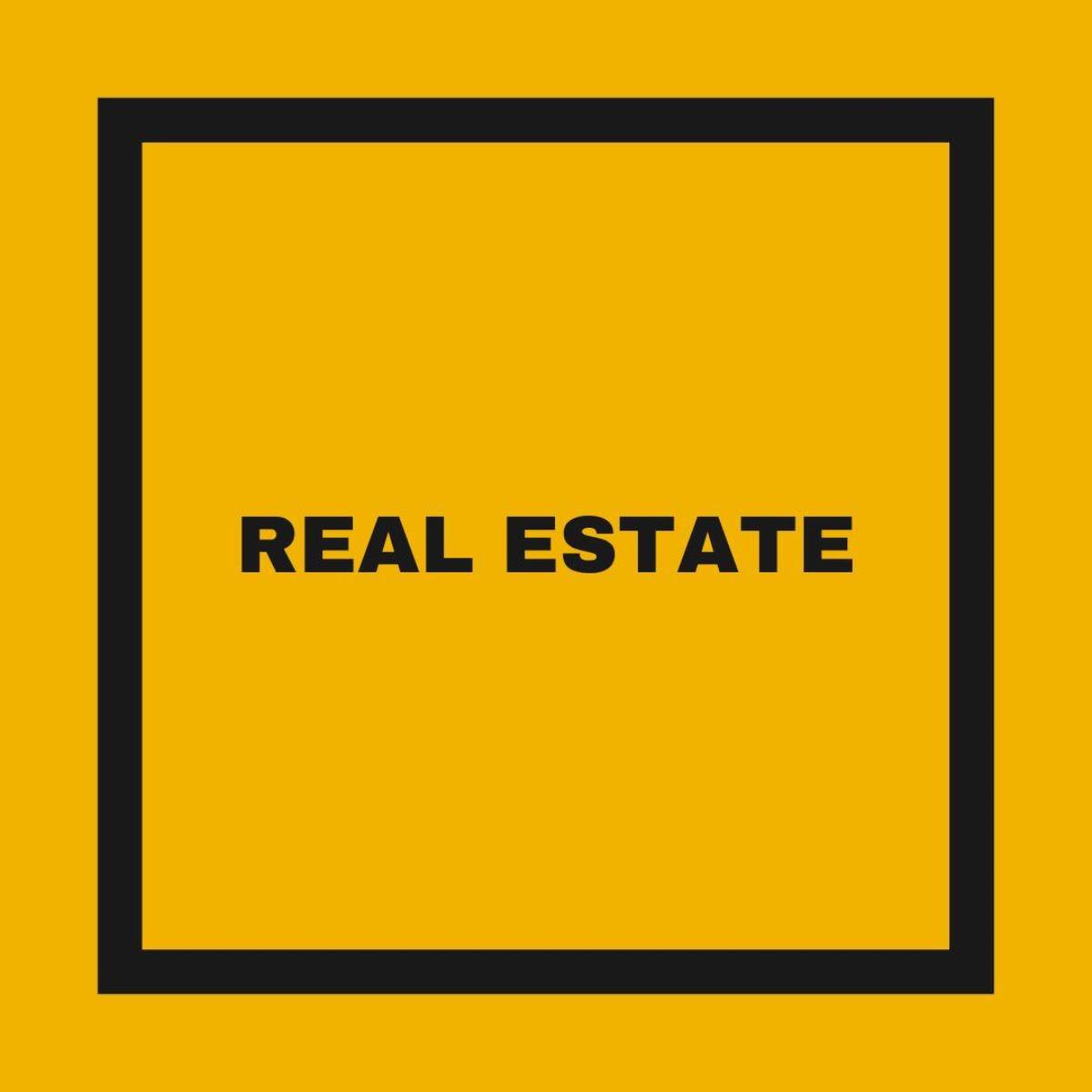 208 Life Real Estate brokered by eXp Realty
Willie Alderson '00
Founder
This business offers discounts to Vandals
Email | Website | 208-991-8543
1653 E. Braemere Road
Boise, ID 83702

Welcome to 208LifeRE.com, your one-stop source for Boise, ID real estate.
Use our state-of-the-art property search, including an interactive map search, to find homes for sale in Boise, ID. These listings are updated daily from the MLS.
---
Array Real Estate
Sheldon Kernodle '11
Owner
Email | Website | 208-610-2481
408 E. Sherman Ave, Suite 305
Coeur d'Alene, ID 83814

There are plenty of real estate firms you can choose from. It's important to choose one that puts your needs first. Purchasing real estate can be stressful, but it doesn't have to be. From first time home buying to complex land acquisitions, Array Real Estate helps people achieve their real estate goals.
---
At Home Real Estate
Steve Hacker '04
Owner
Email | Website | 208-883-9977
224 W. 3rd Street
Moscow, ID 83843

At Home Real Estate exists to better the lives of people on the Palouse by helping them find their home. We do this with integrity, joy, and the conviction that every client deserves our best effort. We want to leave a legacy in this community for our children, and to enable our clients to do the same. We are, after all, in the business of home.
---
Blue Sky Real Estate, LLC
Sage Francetich '15
Owner/Broker
Email | Website | 208-596-9954
1241 S. Hanson
Moscow, ID 83843

Blue Sky Real Estate is Moscow's only fully independent, non-franchise mobile real estate brokerage. Blue Sky Real Estate, LLC was founded in 2020 by Sage Francetich, who was born and raised in Moscow and is a proud UI Alum. After 5 years in real estate, Sage elected to start his own company and make some changes to the industry and his services. Blue Sky Real Estate offers buyers and sellers extensive residential, residential investment, and commercial real estate sales services. All of our listings include 3D walkthrough tours, aerial photography, and professional interior photography.
---
Boise Idaho Property Inc associated with Silvercreek Realty Group
Greg Winther '74
Owner
This business offers discounts to Vandals
Email | Website | 208-250-2541
7366 W. Old Country Court
Boise, ID 83709

Boise Idaho Property Inc., was founded by Greg Winther (74) in 2010. The company is a full-service real estate company serving buyers, sellers and investors. Its culture encourages commitment, compassion, ethics and hard work. Our record is impressive, including an award for Ethics, Chairmanship of Professional Standards, the Circle of Excellence and election to the State Board of Directors for Idaho Realtors. These experiences enhance our ability to serve our clients with ethics and professionalism. Keeping that Vandal spirit alive!
---
Century 21 Affiliated - Jacob Ramey
Jacob Ramey '19
Real Estate Agent
Email | Website | 608-799-0351
700 3rd Street N.
La Crosse, WI 54601

I am a Real Estate Agent with Century 21 Affiliated. With a strong background in marketing and advertising, I will be able to help sell your home or find your dream home with ease. I have a passion for working with all clients and a personality that can get along with everyone! I can leverage your listings through my strong social media skills and will always put your needs first! I am proud to call the La Crosse area home and as an outdoor enthusiast it is an amazing place to explore all the lakes and rivers Wisconsin has to offer!
---
Christy Bishop Real Estate Group of Berkshire Hathaway HomeServices PenFed Realty
Christy Bishop '93
Owner
Email | Website | 443-994-3405
1740 Vineyard Trail
Annapolis, MD 21401

Top Agent Christy Bishop of The Christy Bishop Real Estate Group is incredibly passionate about protecting her clients' wealth and accordingly takes her profession very seriously. Her affiliation with Warren Buffet Owned "Best of the Best" Real Estate Brand Berkshire Hathaway HomeServices paved her career to becoming a Berkshire Hathaway HomeServices Luxury CollectionSM Marketing Specialist to provide special expertise for the upscale market. She is also currently part of the Maryland cast of The American Dream, A National Show Cable show that focuses on empowering & engaging content on Real Estate and Lifestyles.

Christy, who has nearly two decades of experience with Over 150 Million in Industry sales is a Maryland native and the daughter of 2 United States Naval Academy Graduates. Growing up between Water Surrounded Severna Park and Annapolis she headed west for the mountains at 18 years old and settled in Idaho. After graduating from the University with a B.S. in Business Marketing, Christy entered the financial service & Insurance Industry in Ski Resort Town Sun Valley, Idaho. Driven by a desire for greater career opportunity, in 1996 Christy moved back home and was offered the opportunity to market New Home Subdivisions. Her new passion was discovered and shortly thereafter the Builder named her Sales Manager and subsequently as their Director of Marketing and Sales she oversaw and sold all their subdivisions and well exceeded their expectations.

"When you're negotiating someone's largest asset, there's a lot of intrinsic value in the trust clients place on real estate professionals, and I take it very, very seriously. It's hugely important to me to represent their best interests."

A recent client sent a special thank you of Gratitude "We would not have gotten the sale price for our home without your help. Thank you a million times!"

It is this part that Christy enjoys most. "I love working with people," she says. "But I also treat my Clients money as if it was my own and that is what sets me apart from others. Being knowledgeable and full of expertise is important and great but it's also hugely emotional to buy and sell real estate. They say the three greatest stresses in life are death, divorce, and moving. The fact that I get to be a part of someone's life during the moving process and that they can trust me to represent them, alleviate their stress and make it the best experience possible is what I enjoy. It's about the relationships but also the integrity and trust placed upon us."

Very Active locally in her industry, Christy has served on the Board of Directors for the Anne Arundel

County Association of Realtors, and continues to serve on several committees. She is the Head of the County Legislative Committee and the Political Action Committee to keep abreast of critical issues and legislation for Real Estate and waterfront property. She also served on the Board of Directors for the Anne Arundel County Masters Club, the top 1% of Anne Arundel County Realtors who exhibit high professional and ethical standards as well as exemplary sales records.

When she's not working with clients, Christy loves spending time with her friends, family and a beloved German Shepherd. She enjoys boating, writing, and gardening. She lives In Annapolis & has a second home in Delaware at the beach.
---
Denise Mai - Realtor at Windermere Coeur d'Alene Realty Inc.
Denise Mai '91
Owner
Email | Website | 208-640-4890
1009 Northwest Blvd
Coeur d'Alene, ID 83814

I am a proud Vandal providing real estate services in both Idaho and Washington. In Idaho, I focus on the panhandle as far north as the Sandpoint area. In Washington, the focus is mainly on Spokane County. Whether you are looking to buy or sell a lake home, first home, vacation home, new construction, acreage, investment property, or commercial property I am here to help. I earned my degree in communications/advertising from University of Idaho and that foundation helps me to promote your properties and your interests in the best way possible. I am knowledgeable, enthusiastic, energetic and ethical. I love working with fellow Vandals!
---
Erkins Commercial Real Estate of Lee & Associates Idaho, LLC
Chase Erkins '08
Owner
Email | Website | 208-789-4900
802 W. Bannock Street, 12th Floor
Boise, ID 83702

Erkins Commercial Real Estate is a team within Lee & Associates Idaho, LLC that specializes in office, retail, multi-family, industrial and investment. We focus on commercial real estate sales and leasing and our team is driven by the success of our clients. Strong work ethic, deep rooted relationships, local knowledge, national reach and a world class team are at the forefront of our success. Lee & Associates Idaho was established in the Treasure Valley over a decade ago. Since then Lee & Associates Idaho has attracted some of the top talent in our industry receiving recognition by CoStar Group as a top Power Broker for Sales and Leasing Transactions.
---
Fairfax Realty
Howard Whang '84
Owner
Email | Website | 703-380-2758
2212 Abbotsford Drive
Vienna, VA 22181

Comprehensive real estate advice and representation for commercial properties and residential properties around the Washington, D.C. metropolitan area.
---
Hawkeye Appraisal Inc
Robert Campbell '85
Founder
This business offers discounts to Vandals
Email | Website | 509-663-8588
1390-3 Cranmer Road
Wenatchee, WA 98801

We perform residential appraisals in Chelan and Douglas Counties.
---
Latah Holdings
Jolene Bordewick '58 and Gerri Kirschner nee Williams '60
Owner
Email | 208-882-1232
204 North Garfield Street
Moscow, ID 83843

Latah Holdings is a small family owned real estate and property management company with rental spaces in downtown Moscow. We recently dedicated a wall sculpture to our parents on one of the properties at Third and Main in Moscow. We are supportive of the Vandals and maintain strong ties to the University. We both graduated from Idaho and are members of Pi Beta Phi. Our son manages the properties on behalf of the family. We enjoy sharing our Idaho stories and good memories with our family, friends and sorority sisters across the USA.
---
Latah Realty, LLC
Sean Wilson '96
Owner
Email | Website | 208-883-1525
128 E 3rd St.
Moscow, ID 83843

Latah Realty has been Moscow's top selling real estate brokerage since 2013. We're Vandal founded and Vandal run since 1981.
---
Markita Williams, Realtor at Coldwell Banker Classic Properties Inc
Markita Williams '09
Owner
Email | Website | 208-741-0399
1545 S Main St
Payette, ID 83661

Markita is a mother, a realtor, a gardener, an animal lover, an amateur photographer with a major sweet tooth. She enjoys a good book, restoring old furniture, time in the mountains, either on a 4x4, hiking on a trail or sitting around a campfire. She finds joy in helping someone find a home they love and once you tell her what you are looking for, she won't stop until she finds it. Are you ready to begin your journey to home ownership? As a licensed real estate agent in Idaho and Oregon, Markita is here to help you find your dream home!
---
Moscow Realty
Jessica Dahlinger '00
Owner
Email | Website | 208-882-5531
201 E. Third Street
Moscow, ID 83843

Moscow Realty has proudly served the community in all of their real estate needs since the end of WWII, making this the oldest brokerage in Latah County.
---
Palouse Properties Inc
Karl Johnson '74
Owner
Email | Website | 208-882-6280
115 S Washington St Suite 2
Moscow, ID 83843

Palouse Properties is a full service property management company specializing primarily in residential real estate.
Previous
Next
Retail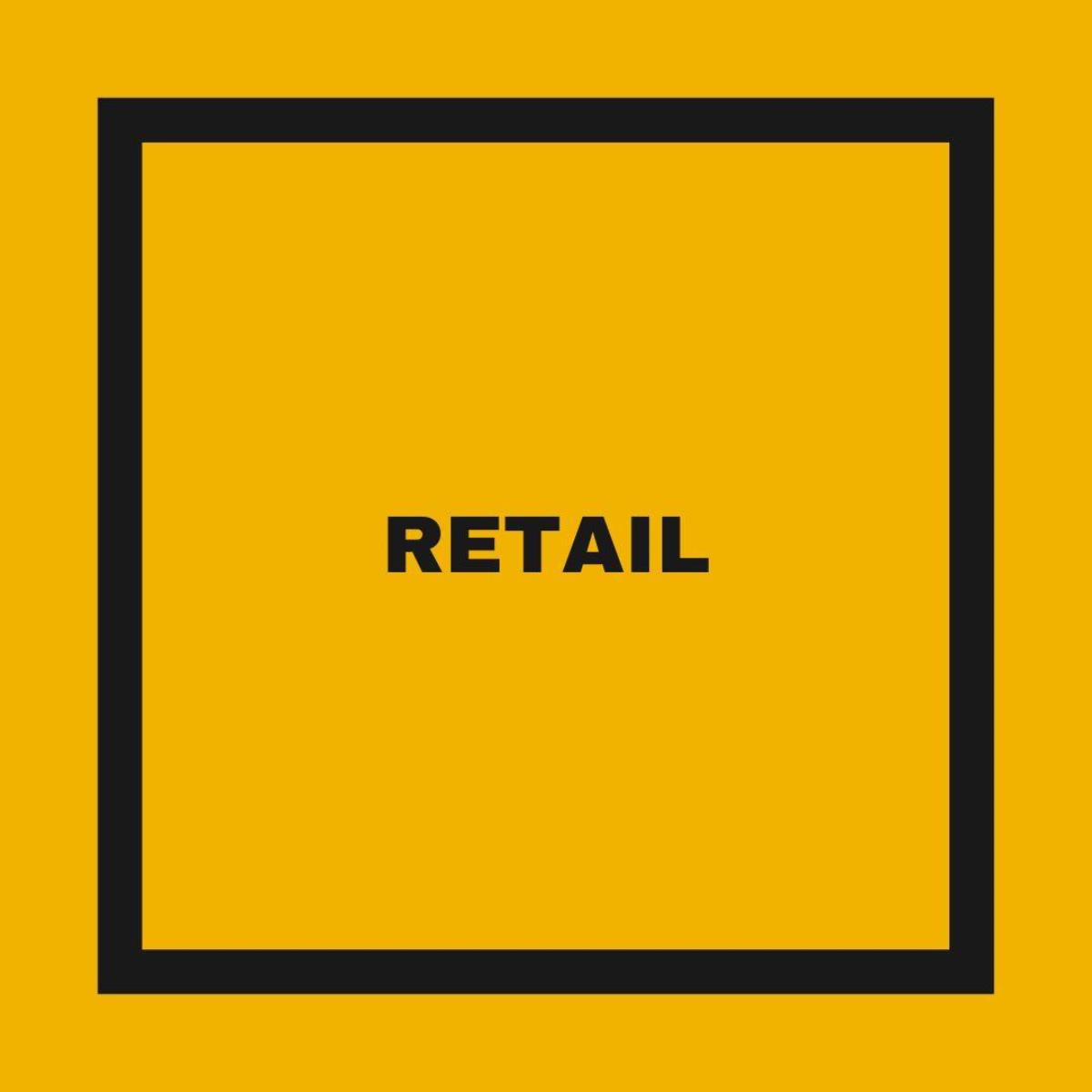 BoxDrop Clarkston Mattress
Gerald (Jerry) Todd '82
Owner
This business offers discounts to Vandals
Email | Website | 208-848-6846
1280 Fair Street Suite B
Clarkston, WA 99403

Our customers save 50% to 80% on brand new, brand named mattresses with warranties. We keep our overhead low so we can pass savings onto you. We're open Monday through Saturday, from 9:30 a.m. to 6 p.m. We have over 15 different floor models with many in stock and an ability to order (Twin, Full, Queen, King and California King). We have a great products and at a great prices and customer service is the top priority.
---
Breshears Professional Photography
Richard Breshears and Mary Ann Breshears '89 and '88
Owner
This business offers discounts to Vandals
Email | Website | 509-586-6695
7201 W. Clearwater, Suite 105B
Kennewick, WA 99336

Celebrating our 20th year in business, the Breshears met while attending the University of Idaho back in the late 1980s. While walking through campus, and many excursions through the region they took images of the beautiful scenery. Later, after graduation and their careers had taken them to Washington, they started photographing friends' weddings, family portraits, and children's portraits. This grew into a passion for family portraiture that grows stronger every year. We are blessed to live in the Tri Cities, only two and a half hours from Moscow, five hours from Boise, and three hours from Coeur d' Alene allowing us to serve many of our Vandal friends both in the Tri Cities and back in Idaho. We would be honored to celebrate your legacy as a proud Vandal by photographing you and your family.
---
Erica Alfaro Designs LLC
Erica Alfaro '11
Owner
Email | Website | 208-680-5238
2716 E. Beech Street
Caldwell, ID 83605

Erica Alfaro Designs LLC is providing art for all kinds of industries including stationary, fabric and apparel.
---
Five Star Guitars
Geoff Metts '99
Owner
Email | Website | 503-439-9500
17305 NW Corridor Ct. Suite 100
Beaverton, OR 97006

Instruments, Lessons and Repairs. We are one of the premier fretted stringed instrument dealers in the world. Our award winning, locally owned store has the best selection of products, service and experience you'll find in store or online. Thank you for your support!
-Geoff
---
Legacy Woods
Tom Nicolello '09
Owner
Email | Website | 208-874-3449
4044 N. Legacy Woods Ave.
Meridian, ID 83646

Hand made woodworking products to include cutting boards/serving boards and epoxy boards. Open to custom orders, too.
---
Old Town Barber Co.
Tyler Garcia '13
Owner
This business offers discounts to Vandals
Website | 208-596-7006
109 E 2nd St
Moscow, ID 83843

Old Town Barber is an old-school barbershop in Moscow, owned by Vandal and Lionel Hampton School of Music alumni. Tyler specializes in men's haircuts and straight razor shaves.
---
Portland Cottage Wool
Heidi Sendt Grevstad '86
Owner
Email | Website | 503-750-2517
1043 S. Willow Street
Canby, OR 97013

Hand dyed wool fabric, off the bolt fabric, frames, hooks, foundation cloth, cutters and other supplies for traditional hand hooked rugs.
---
Pour Company
Stefan Yauchzee '04
Owner
Email | Website | 208-596-4517
402 W 6th St, #102
Moscow, ID 83843

Moscow's Craft Beer Taproom and Retail Bottle Shop. Hard to find and exclusive craft beer offerings on draft and to go.
---
Red Aspen
Amanda Moore '06
COO
Email | Website | 208-806-1289
989 S. Industry Way, Suite 102
Meridian, ID 83642

Red Aspen is a social selling beauty company on a mission to inspire women to stand up, stand out, and stand together by uniting passion with purpose. Our product line-up includes: lashes, nail dashes, lip kits, mascara, eyeliner, brow systems and more!
---
Sawtooth Wood Products & Equipment
Sam Keeter '06
Owner
Email | Website | 208-788-4705
775 S. Main St.
Bellevue, ID 83313

Sawtooth Wood Products & Equipment has been a leader in the log home and power equipment products industry since 1978. We provide the highest quality handcrafted logs, log care, and log restoration products. We are the post and pole fencing company in the Wood River Valley. We also sell and service the highest quality brands of outdoor power equipment on the market.
---
The Original Stretchlace
Jamie Montz '98
Owner
Email | Website | 818-659-8698
1116 S. Vista Ave. #332
Boise, ID 83705

As Seen on Shark Tank, The Original Stretchlace® elastic shoelaces help to bring independence to your daily routine. Simple and easy-to-use, these laces have all the practicality of traditional shoelaces, with the added functionality of elastic to turn any shoe or boot into a slip-on. Stretchlaces are completely incognito and elevate the look of your shoe or boot with a secure but flexible fit. We have over 2000, 4.5 star reviews on Amazon.com, our customers love our product. Go Vandals!!
Sports and Recreation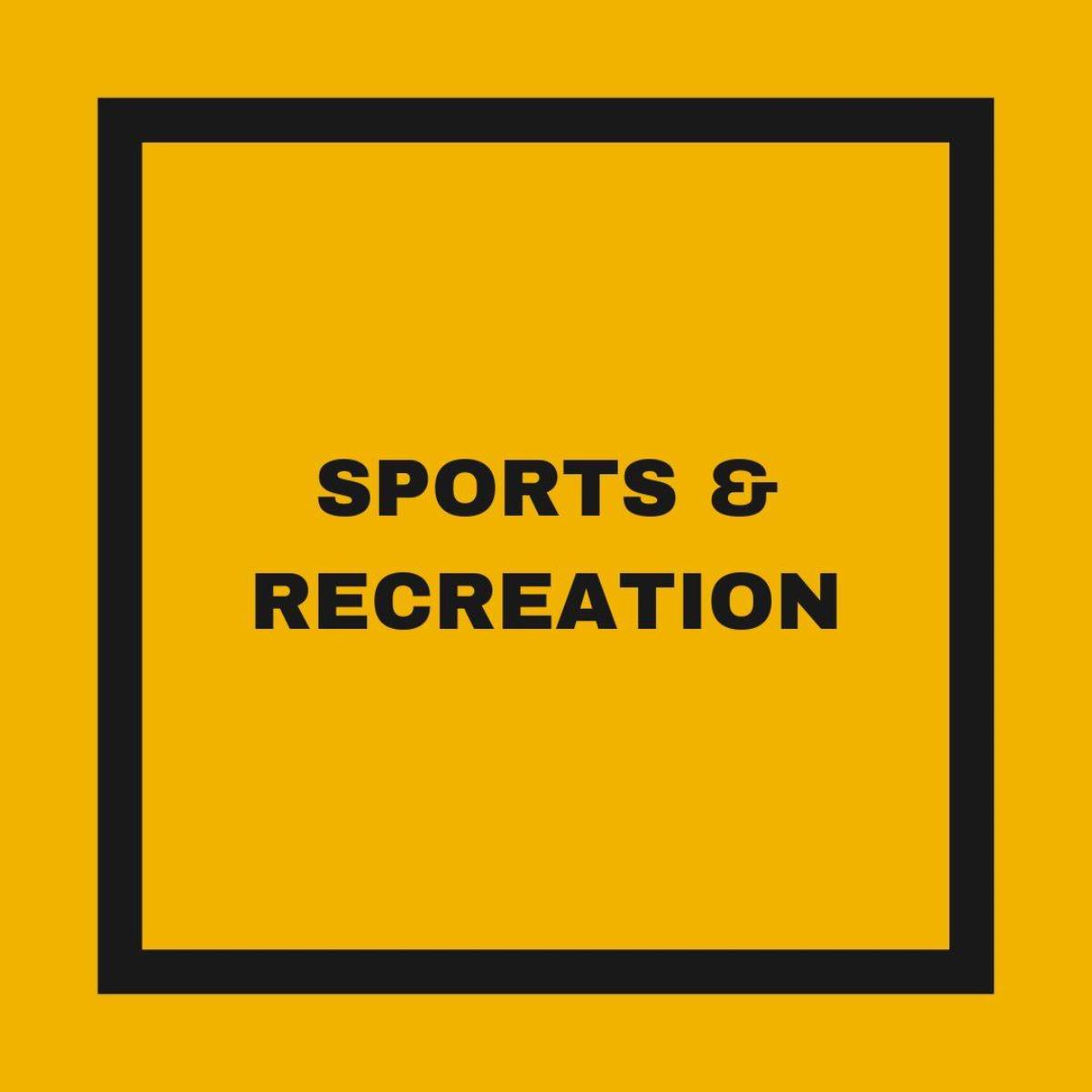 Genie Fly, LC
Lee Collett '69
Owner
Email | Website | 208-329-9000
3649 Perkins Lane Road
Moyle Springs, ID 83845

Good Cheap Flies is where you get good quality flies at a great price. Hopefully you will enjoy the pricing and quality enough that you will want to tell your friends and fellow fishers about it. It is also a place where you can interact with other fly fishers in the forum. Good Cheap Flies was started to provide fly fishers with a way to get good quality flies at a great price. You can buy flies in lots of three, six, nine, or by the dozen with discounts as you buy more of each fly pattern and size. The owner, Lee Collett, is a retired civil engineer whose father taught him to fly fish at a single digit age. That love of fishing and a good friend got him into the fly fishing business about 25 years ago. He has managed a fly shop, traveled as a host with clients to fish both ends of the earth, and has been an innovator in developing fly fishing related items.
---
Northwest River Supplies, Inc.
submitted by Donna Holmes Parks, NRS Board of Directors (and UI biology faculty)
Director
Email | Website | 208-883-0811
S. Blaine St.
Moscow, ID 83843

NRS, Inc. was founded in 1972 by Bill Parks, who retired from the U of I College of Business faculty in 1994. The company was sold to the employees in 2013 and is now an ESOP company. There are several Vandal alumni (and one faculty member) on the Board of Directors and a number of current employees are Vandal graduates or current students.

NRS manufactures rafts and other inflatables, as well as stand-up paddleboards and a wide assortment of accessories for paddling and watersports. It employs about 150 people. In 2019 NRS moved into a renovated and expanded facility on S. Blaine St. in Moscow.

For more information contact Tony Mangini or Todd Benson at 208-883-0811.
---
River of No Return Wilderness Outfitters
Breann Green '05
Owner
This business offers discounts to Vandals
Email | Website | 208-756-7002
195 Highway 93 South
Salmon, ID 83467

River of No Return Wilderness Outfitters is Idaho's premier whitewater river outfitter, based year-round in Salmon, Idaho. Our love and passion for the Salmon River is evident in every trip we do. Our all-inclusive five and six day river trips allow you to relax, unwind, and enjoy the peace and beautiful wild landscape of the Salmon River.
Technology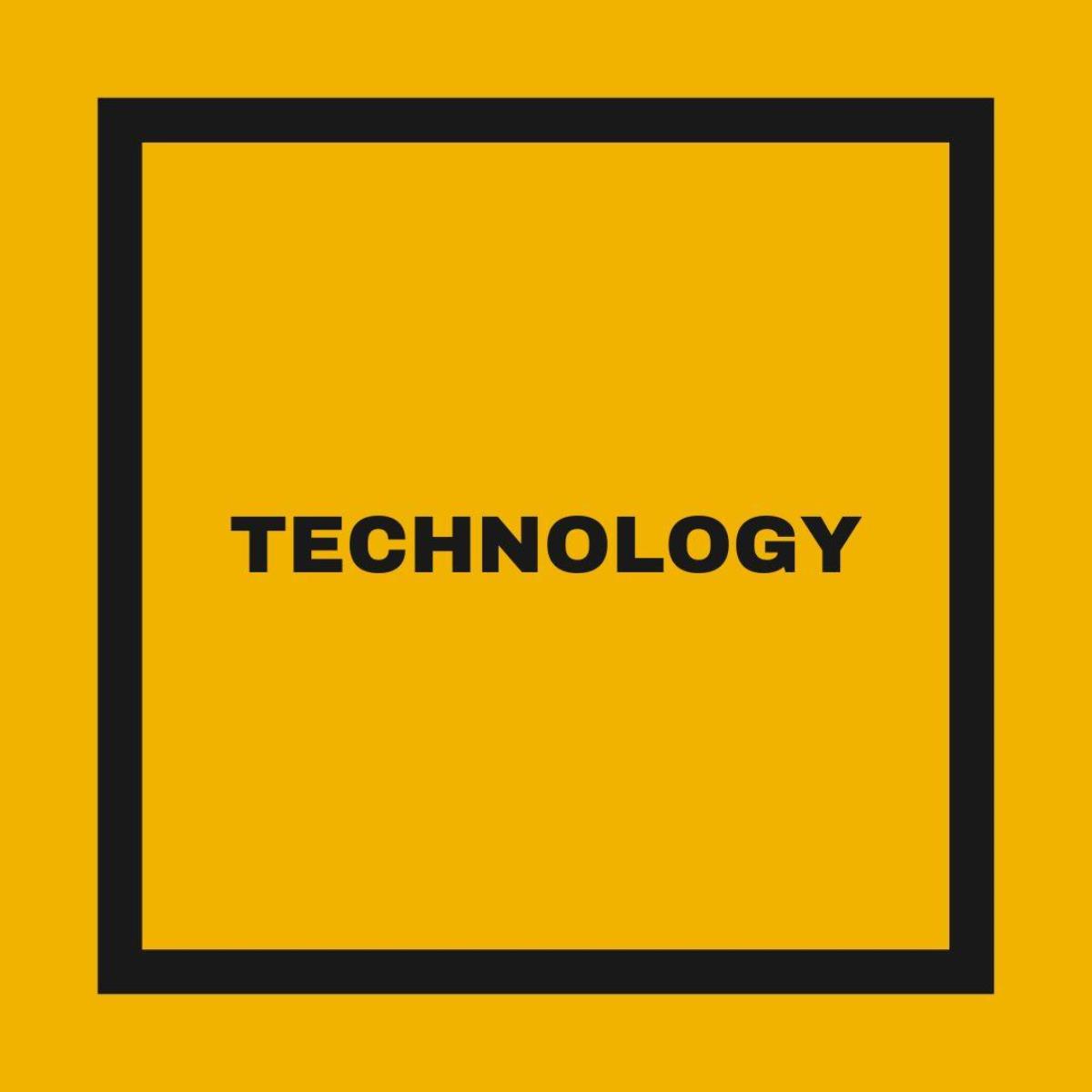 Archer
Nick Weber '02
Partner
Email | Website | 800-805-7411
2201 NE Columbia Blvd, Suite 2101B
Portland, OR 97211
Archer is a critical infrastructure protection services firm providing the highest grade security, compliance and operational consultants in the business. Our specialists are individually selected for their diverse skill sets, deep knowledge of their industry and respective regulations as well as their productivity, professionalism and integrity.
Our roots go back to 2001, when our founding partners crossed paths at a large electric utility in the Pacific Northwest. At that time, cybersecurity was new to many in the energy sector and operational technology resilience was becoming more important than ever. Security and resilience were receiving increased attention from executive management, government officials, and other interested parties.
Critical infrastructure and industrial security has matured greatly since then. Today Archer delivers unrivaled strategic and tactical advice in, but not limited to, cyber security, physical security, regulatory compliance, government affairs, witness preparation, disaster recovery, continuity of operations, emergency management, information technology, industrial controls systems, and training.
Archer's headquarters are in Portland, Oregon and our Canadian branch is based in Vancouver, BC. We have global reach through business partnerships in Europe and South America.
---
Axon Optics LLC
John Paul Hansen '18
Owner
This business offers discounts to Vandals
Email | Website | 206-244-3949
11460 SE 151 Street
Burien, WA 98166

Axon Optics LLC oversees the deployment of its namesake optical networking product "the Axon". We are prepared to engineer solutions to complex networking problems by using high-speed free-space optics.
---
Fisher's Technology
Chris Taylor '97
Owner
Email | Website | 208-375-4410
575 E. 42nd Street
Boise, ID 83714

Fisher's Technology are your local experts of everything office technology with personality. Our team brings a diverse depth of knowledge and downright fun to every business engagement; and we are united by a genuine desire to deliver exceptional experiences to our customers. Through our primary services, Fisher's can dramatically improve your business operations.
---
Siverson Design
Chad MacDonald '99
Owner
Email | Website | 425-869-8303
18398 Redmond Way
Redmond, WA 98052

With a background in engineering and a passion for helping ideas come to life, Siverson Design is here to help you turn potential into world-changing technology. Since 2001, we have used our innovative and creative skills to assist clients with prototyping, research and development, product design, manufacturing, and engineering analysis. No problem is impossible for us.
---
Webtide LLC
Jesse McConnell '98
CEO
Email | Website | 402-510-9067
17330 W. Center Road, Suite 110-288
Omaha, NE 68130

Webtide is the company behind the open source Eclipse Jetty project, fully funding the ongoing development of one of the most widely deployed java application servers in the marketplace today. Services and support for Jetty and CometD are available from Webtide, allowing you to have a directly supported developer level relationship with the committers of open source projects.
Travel and Transportation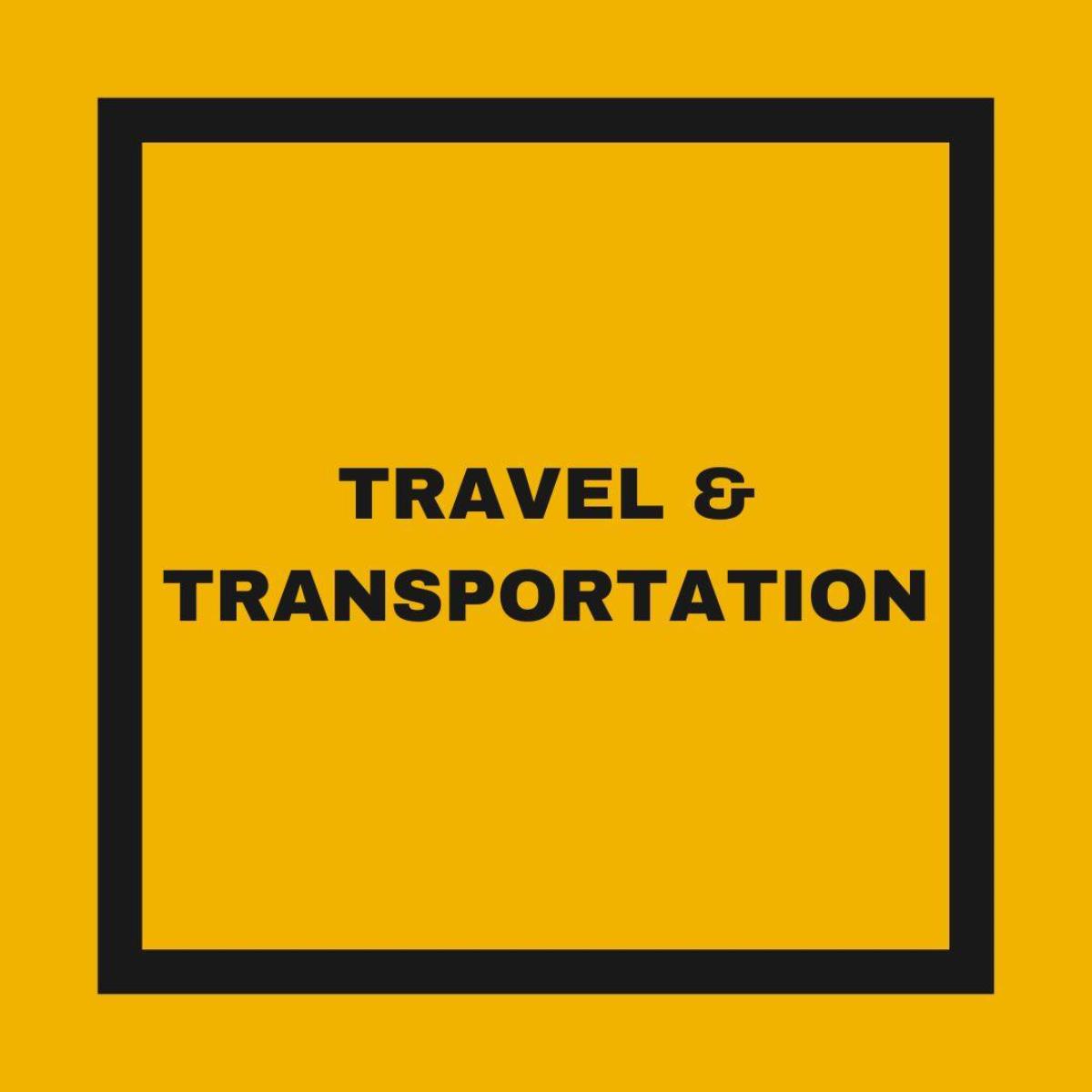 Bithell Properties, LLC
Thomas Bithell '92
Owner
Email | Website | 208-860-4846
PO Box 621
Pocatello, ID

We cater to guests visiting Yellowstone National Park and the surrounding states of Idaho, Montana and Wyoming. We offer comfortable, private lodging for guests in large or small groups that are looking for more space, peace and quiet than a hotel room can provide.
---
Evergreen Suites
Sandra Eimers '64, '71
Owner
Email | Website | 208-983-2587
605 East Main
Grangeville, ID 83530
Fully furnished one, two and three-bedroom suites, furnished for complete housekeeping by the day, week, month, or longer. Perfect for transition housing if you are relocating, on a short-term work assignment, or have a restricted diet which requires special food preparation. Amenities include full kitchens with range and microwave, crockpot, pots and pans, refrigerator, smart TV and Wifi. Close to restaurants, shopping, convenience store, fuel stop, theater, outdoor drive in theater, groomed trails for 4-wheelers, white water rafting, fishing and hunting. Some suites pet friendly.
---
Little Green Guesthouse
Kelly (Rohn) White '79
Owner
This business offers discounts to Vandals
Email | Website | 208-921-0841
404 E Veatch Street (mailing address) The Guesthouse is located at 1020 S. Adams
Moscow, ID 83843

Little Green Guesthouse is a short-term rental cottage located on South Adams Street in Moscow. It is clean and cozy and is within walking distance of downtown Moscow and the University of Idaho. It is ideal for U of I families visiting their student sons and daughters, for out-of-town visitors that are here for U of I events or for people interested in working at the U of I. The guesthouse has a kitchen, bathroom, living room and bedroom. The bedroom has one queen bed and the living room couch folds out to a double bed. Guests get $10 off if they mention the Vandal Business Directory.
---
Trekoholics
Varsha Rawat '15
Founder
Email | Website | 639-672-2127
160 Mani Ram Road
Dehradun, Uttarakhand 249201

Trekoholics one of the leading travel agencies in India. We offer many treks and tour online booking services. If you love to travel or want to explore the Himalayas, you should visit our website at once. You will also be able to look at our other treks such as the Kedar Kantha trek or the Lamkhaga pass trek, which is one of the difficult treks in India. You will also see pictures and full details such as Itinerary, inclusion and exclusion. We believe in customer satisfaction! If you want to read more about our company, you can simply click on the link above.