Department Chair/Program Head
Assessment of program learning outcomes is coordinated by the academic program or department. This is often the role of the Department Chair or Program Head unless the Unit has delegated these responsibilities to an Assessment Coordinator or Assessment Committee. Assessment and Accreditation provides support for this process.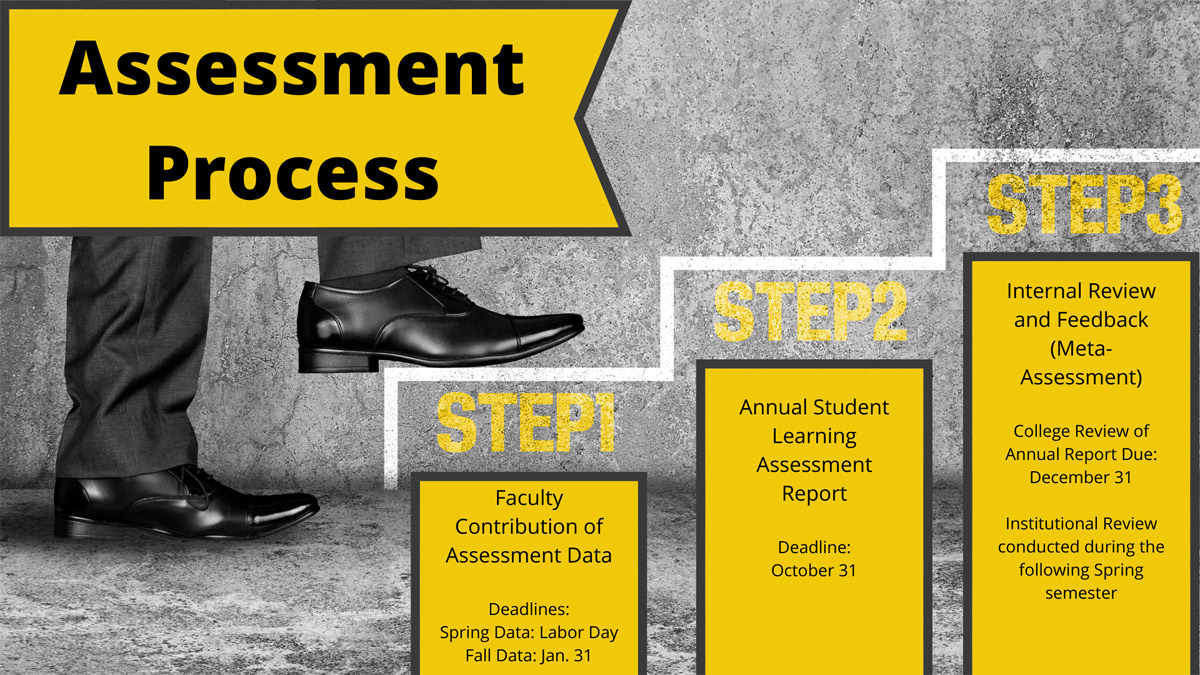 The Department Chair/Program Head assessment role includes the following tasks:
Developing and Coordinating the Assessment Plan
Anthology Assessment Tools
Anthology is the U of I's assessment management system. Users select from the available assessment tools after logging into the system.
On the Anthology homepage you can access all Anthology assessment tools. All U of I employees and students have access to Anthology and can login using U of I credentials (same as VandalWeb). The homepage looks like this: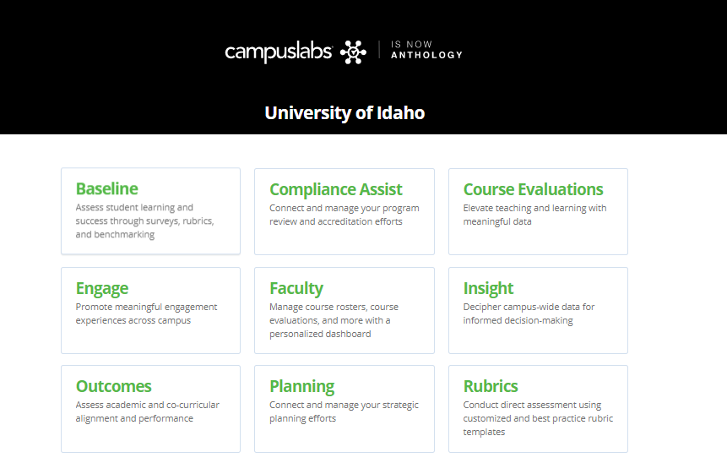 You can access these tools by clicking on the corresponding tile from the homepage. You can switch between tools by clicking on the colorful bar chart icon in the upper left-hand corner of most screens to return to the homepage. Users can have multiple tabs and/or multiple Anthology tools open at once.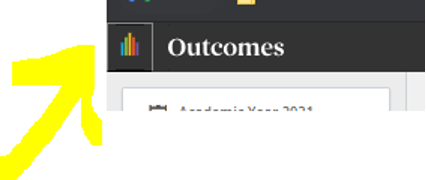 The following tools are used for learning outcomes assessment:
| Anthology Tool | Description | Supports U of I Process | General Users |
| --- | --- | --- | --- |
| Anthology Outcomes | Data collection tool; used to collect data on a specific learning outcome | Learning Outcomes Assessment | Faculty, Staff, Department Chairs/Program Heads |
| Anthology Rubrics | Data collection tool; used to collect individual student data using a rubric | Learning Outcomes Assessment | Faculty |
| Anthology Planning | Reporting tool; used to produce annual reports at U of I | Learning Outcomes Assessment; Annual Program Review | Department Chairs, Administrators |
| Anthology Compliance Assist | Reporting tool; used for accreditation report writing and student service program reviews | Accreditation, Annual Program Review (student services only) | Staff, Administrators |
| Anthology Baseline | Data collection tool; used to collect and share survey data | General Assessment, Accreditation | Faculty, Staff, Department Chairs, Administrators |
| Anthology Insight | Data visualization tool; used to analyze data from other Anthology tools and Banner | General Assessment, Accreditation | Department Chairs, Administrators |