Smoke
Air quality, a measure of how clean or polluted the air is, can range from good to hazardous. Wildfire smoke, which contributes to poor air quality across Idaho, has increased significantly across the state and the western U.S. over the past four decades. Forests in the Northwest and Rocky Mountains likely will experience a 2-3x increase in burned areas by 2050. By 2050, many regions in Idaho are projected to be among the highest risk areas for wildfire smoke in the nation.
Smoke-related economic damage to Idaho could reach millions of dollars per year. This includes crop damage, slower crop growth and impacts to livestock, such as reduced milk production and an increase in the number of smoke-related illnesses, with an estimated doubling of premature deaths due to smoke by 2100.
To learn more about increasing smoke impacts in Idaho, please click on the icons to the right to open the smoke technical report and snapshot.
For additional tools and resources on wildfire and impacts to Idaho's economic sectors, please click the icon to the right.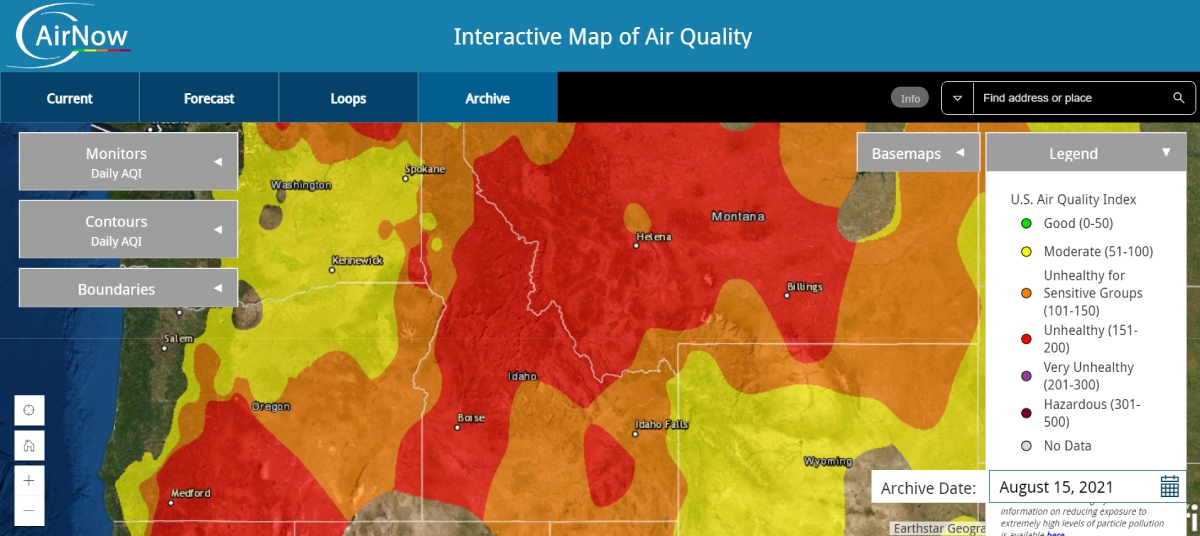 AirNow's Interactive Map of Air Quality provides current, forecasted and past air quality data and visualizations. Click here to explore more.