Climate
Idaho's economy is linked to abundant natural resources. Idaho's forests, deserts and mountains sustain agriculture, energy, forests, rangelands and recreational economies—all of which are dependent on three interrelated aspects of climate—temperature, precipitation and snowpack.
Climate projections show continued warming throughout the 21st century. The annual average temperature across Idaho is projected to warm 6-11˚F above 1950-1999 values by 2100, under two widely-used future climate scenarios. Changes in temperatures, snowpack and precipitation will have direct impacts on Idaho's economic sectors.
To learn more about Idaho's changing climate, please click on the icons to the right to open the climate technical report and snapshot.
For additional tools and resources on climate change and impacts to Idaho's economic sectors, please click the icon to the right.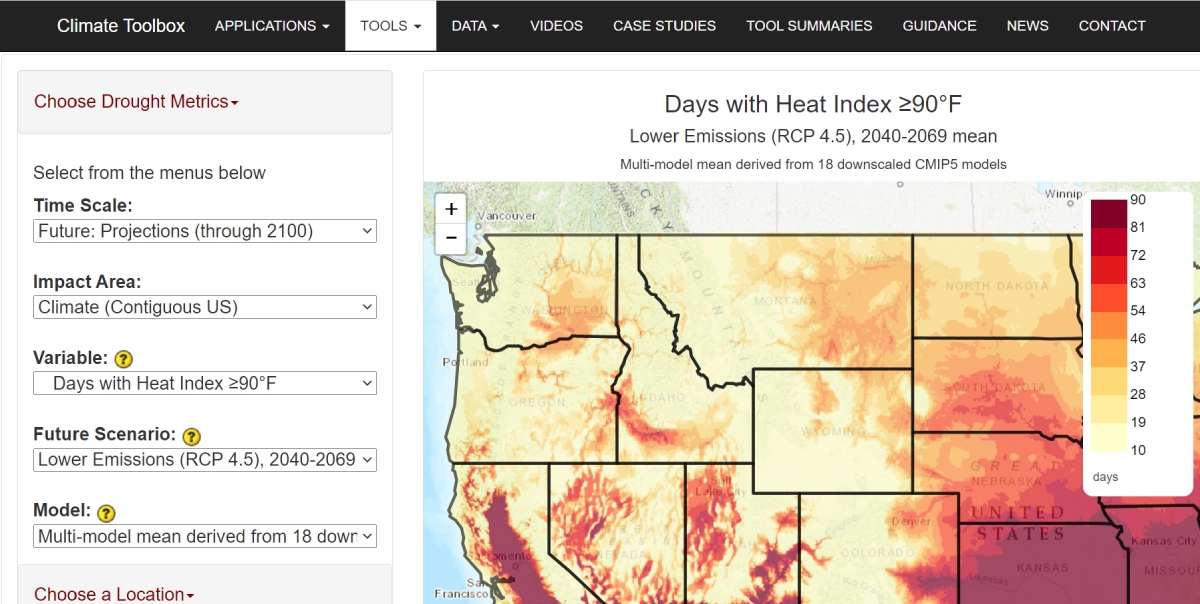 The Climate Toolbox allows users to visualize and chart historic and future climate data. There are multiple tools in the box, from crop suitability to wildfire risk.
Click here to explore more.