Micron, U of I Partner in Microelectronics Workforce Development Education Programs
April 18, 2023
MOSCOW, Idaho — The University of Idaho College of Engineering, in partnership with Micron Technology, is building Idaho's professional semiconductor manufacturing workforce through its Next Generation Microelectronics Research Center (NGeM).
In support of the 2022 CHIPS and Science Act and a national focus to revitalize domestic manufacturing and mediate supply chain issues in the U.S., research funding for the lab is provided through a faculty endowment, established through a $1 million gift from the Micron Technology Foundation.
"Strengthening U.S. technology and semiconductor leadership requires investment and commitment to driving the pace of lab to fab innovation," said Scott DeBoer, executive vice president of Micron's Technology and Products organization. "We're proud to partner with U of I's College of Engineering to bring world-class undergraduate and graduate education programs and investment in research across the field of microelectronics that will help expand STEM careers for all who will lead the 21st century, including underrepresented communities."
Launched in 2014, the Next Generation Microelectronics Research Center provides experience for undergraduate and graduate students through research projects funded by Micron, the National Science Foundation and U.S. Department of Defense, among others. Undergraduate and graduate students develop expertise in microelectronic device design, fabrication and packaging, cybersecurity, plant safety and related technologies, such as semiconductor physics, electrochemistry, corrosion and applications for the semiconductor industry.
The Micron Endowed Chair in Microelectronics is Electrical and Computer Engineering Professor Feng Li. Micron's establishment of this endowed position provides a permanent revenue source for the laboratory and faculty-mentored research opportunities for undergraduate and graduate students.
"Thanks to our 40-year partnership with Micron, we have continuous support for research into advanced semiconductor design and manufacturing and one of the strongest foundations for enhancing microelectronics education and workforce training in Idaho," Li said.
U of I is expanding its microelectronics courses and training programs, with certificate programs coming soon.
Micron last year announced plans to invest $15 billion through the end of the decade, as a result of the CHIPS and Science Act, to build a leading-edge memory manufacturing facility in Boise that will secure U.S. national and economic security. The new fab will require a highly skilled and diverse workforce, increased research investments and deeper local faculty expertise in semiconductors to support the workforce of the future and ensure semiconductor research, innovation and manufacturing success in Idaho and the U.S.
Micron's investment will create over 17,000 Idaho jobs, including 2,000 direct Micron jobs during expansion. As part of the company's ongoing commitment to the Idaho community and to further grow the workforce, Micron will increase investment in K-12 STEM education programs, build on partnerships with community colleges and universities and identify new ways to provide advanced skills training to underrepresented and rural populations.
—
Media Contacts:
Feng Li
Micron Endowed Chair in Microelectronics
University of Idaho College of Engineering
208-885-7571
fengli@uidaho.edu
Alexiss Turner
Marketing & Communications Manager
University of Idaho College of Engineering
208-885-7511
alexisst@uidaho.edu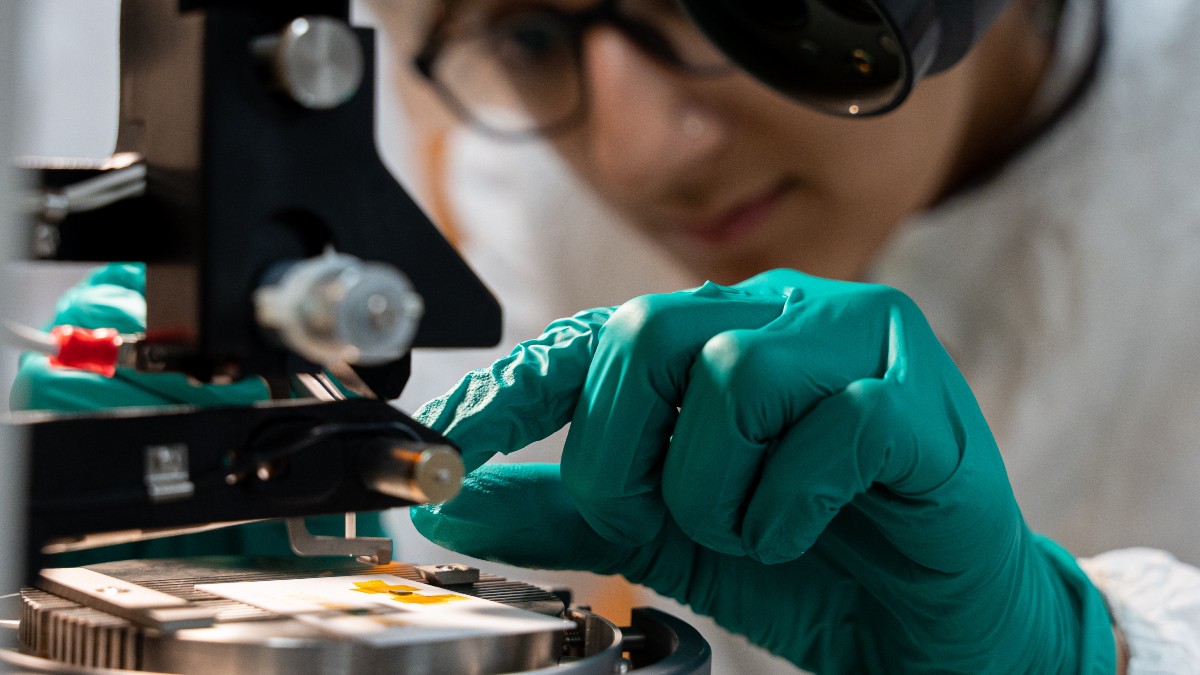 About the University of Idaho
The University of Idaho, home of the Vandals, is Idaho's land-grant, national research university. From its residential campus in Moscow, U of I serves the state of Idaho through educational centers in Boise, Coeur d'Alene and Idaho Falls, nine research and Extension centers, plus Extension offices in 42 counties. Home to nearly 11,000 students statewide, U of I is a leader in student-centered learning and excels at interdisciplinary research, service to businesses and communities, and in advancing diversity, citizenship and global outreach. U of I competes in the Big Sky and Western Athletic conferences. Learn more at uidaho.edu.