Idaho Water Center Debuts New U of I Window Wrap
September 27, 2022
MOSCOW, Idaho — Windows along the first floor of the Idaho Water Center in downtown Boise are being wrapped in a new University of Idaho decal that depicts running water, honoring the building's legacy as a water research hub.
The 215,000-square-foot, six-story Idaho Water Center building is a multi-use professional office, research and educational facility built in 2003. The facility houses the Idaho Department of Water Research, the U.S. Forest Service Rocky Mountain Research Station and University of Idaho Boise, which occupies the first floor where the window wrap is being installed.
"Water research in Idaho has been conducted here for almost 20 years," said Chandra Zenner Ford, U of I Boise center executive officer. "With this window wrap, we want to celebrate and create awareness of University of Idaho's leadership role in research focused on one of our planet's most important resources. We are happy to also shine a light on the agencies housed in this facility and acknowledge their equally important role stewarding Idaho's water."
The Idaho Water Center houses equipment that allows scientists to simulate river and streams conditions, enabling research to build better fish dam passages, aid unfractured planning and assist in other water management practices. The U of I's StreamLab contains an artificial water canal that is one of few flumes in the world that can simulate mountain streams. The Aquatic Imaging Flume also offers an expansive view into how rivers move sediment, simulated in the lab as small artificial clear pebbles.
Tracking sediment movement and other river processes is critical to tackling a host of issues, said Daniele Tonina, co-director of the U of I Boise Center for Ecohydraulics Research.
"We can control most of the variables in our labs, which is not possible in the real world. In field environments, we can't control temperature, we can't control the discharge, the flow — we can't control what is in the water," Tonina said. "This facility lets us to determine which processes influence the environment, helping us understand how erosion threatens bridges or banks and how to preserve environments."
The U of I's flume tested wave-generating technology for recreational surfers for the Albertson Family Foundation Boise Whitewater Park.
The public is invited to attend a free tour of the U of I StreamLab and aquatic imaging flume at 11 a.m. Sept. 29. Meet your guide in the ground floor lobby of the Idaho Water Center at 322 E. Front St. in Boise. Space is limited, please RSVP here and bring your ticket. A QR code on the wrap links to a webpage with information on the ongoing and past water research at the Idaho Water Center.
NOTE: Media can join the community tour or contact Kyle Pfannenstiel at kylecp@uidaho.edu to request different tour times.
—
Media Contact:
Kyle Pfannenstiel
External Communications Coordinator
208-329-8947
kylecp@uidaho.edu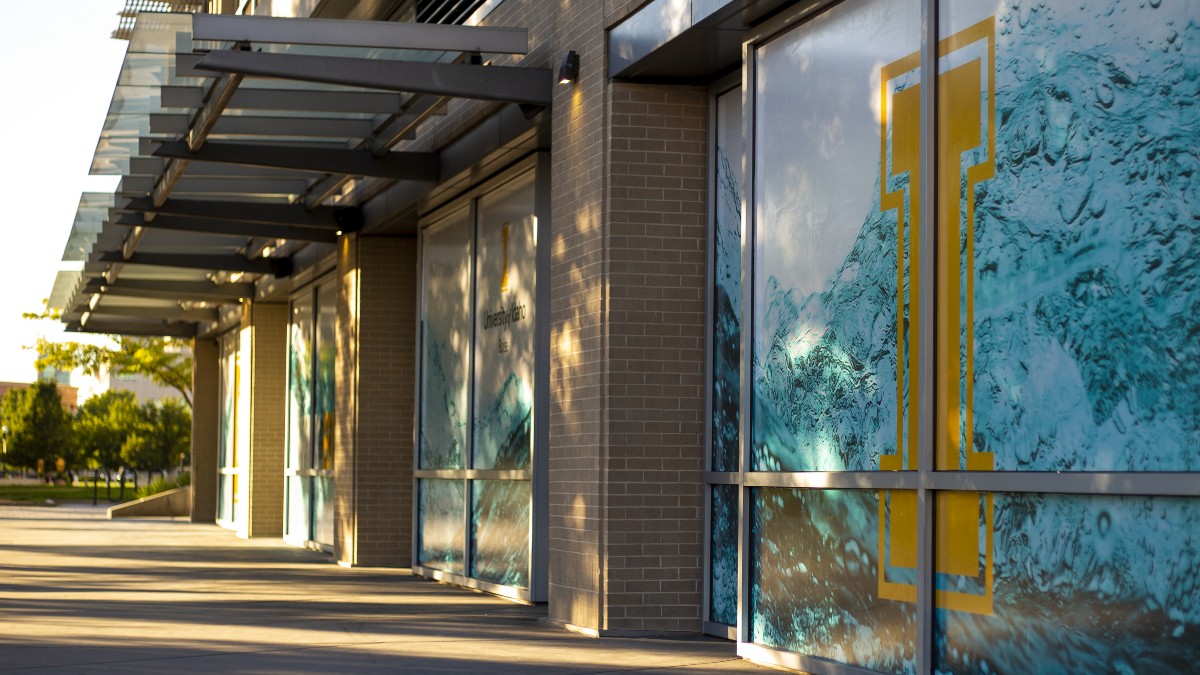 About the University of Idaho
The University of Idaho, home of the Vandals, is Idaho's land-grant, national research university. From its residential campus in Moscow, U of I serves the state of Idaho through educational centers in Boise, Coeur d'Alene and Idaho Falls, nine research and Extension centers, plus Extension offices in 42 counties. Home to nearly 11,000 students statewide, U of I is a leader in student-centered learning and excels at interdisciplinary research, service to businesses and communities, and in advancing diversity, citizenship and global outreach. U of I competes in the Big Sky and Western Athletic conferences. Learn more at uidaho.edu