Idaho WWAMI Faculty Member Named Women of the Year Honoree
June 29, 2022
MOSCOW, Idaho — Lynda Freeman is one of 50 people named by the Idaho Business Review as a 2022 Women of the Year honoree. Freeman is a clinical associate professor and academic skills specialist for the WWAMI Medical School at University of Idaho (Idaho WWAMI). She is the first Black female, full-time faculty member at Idaho WWAMI.
"I strive to impact students, organizations and the community with compassion and excellence," Freeman said. "I am so grateful to the Idaho Business Review for this award acknowledging my work and I hope it inspires more women — especially women of color — who want to pursue careers in public health and medical education.
Freeman, who has worked at Idaho WWAMI since 2015, uses her public health specialization to design and implement courses for medical students' professional and personal development. She co-leads a course on social determinants of health and race equity, conducts workshops and coordinates tutoring, mental health counseling and testing services for Idaho WWAMI students.
"Lynda doesn't just teach," said Carol Moehrle, district director for Public Health - North Central District and one of Freeman's mentors. "She instills a desire for learning and encourages critical thinking in her students. She also supplements her teaching by collaborating with other leaders and experts in the community, bringing real-life experiences and examples to her students to learn with and from."
Freeman has been actively involved in the university and broader medical education community, including: faculty co-advisor for the University of Idaho's Black Student Union; member of the University of Washington School of Medicine's Underrepresented in Medicine Advisory Group; faculty advisor to Idaho WWAMI medical students in the National Medical Association; and member of the University of Idaho Black Faculty and Staff Association.
Freeman is a businesswoman and entrepreneur and recently founded two organizations: Dr. Freeman, LLC, an educational and leadership consulting firm, and The Liberation Movement, Inc., an educational nonprofit.
"Idaho WWAMI could not be prouder of Dr. Freeman," said Jeff Seegmiller, director of Idaho WWAMI at U of I. "She has achieved an historic status at Idaho WWAMI, demonstrates excellence in leadership, mentors and supports future physicians every day and actively raises awareness of Black women in medicine and in Idaho."
Prior to working with Idaho WWAMI, Freeman was a rural health outreach coordinator at the Area Health Education Center in Tuskegee, Alabama. There, she organized health screenings and helped refer patients to follow-up care with local physicians. The experience sparked her interest in adult learning and education. Since then, she has created educational tools for healthcare professionals serving rural communities.
A full list of Women of the Year honorees can be found on the Idaho Business Review's website.
— 
Media Contact:
Lindsay Lodis
Marketing and Communications Manager
Idaho WWAMI Medical Education Program
208-364-4037
llodis@uidaho.edu
— 
About Idaho WWAMI
Idaho WWAMI was established in 1972 as part of the University of Washington School of Medicine's cooperative five-state medical school that serves Washington (Seattle and Spokane), Wyoming, Alaska, Montana, and Idaho (WWAMI), giving students living in the Northwestern United States access to high-quality, cost-effective medical education. Students who enter the program are enrolled in the University of Washington School of Medicine and complete their Foundations Phase (18 months) of medical school in their home states. In Idaho, the Foundations program is located at the University of Idaho in Moscow and currently admits 40 students per year.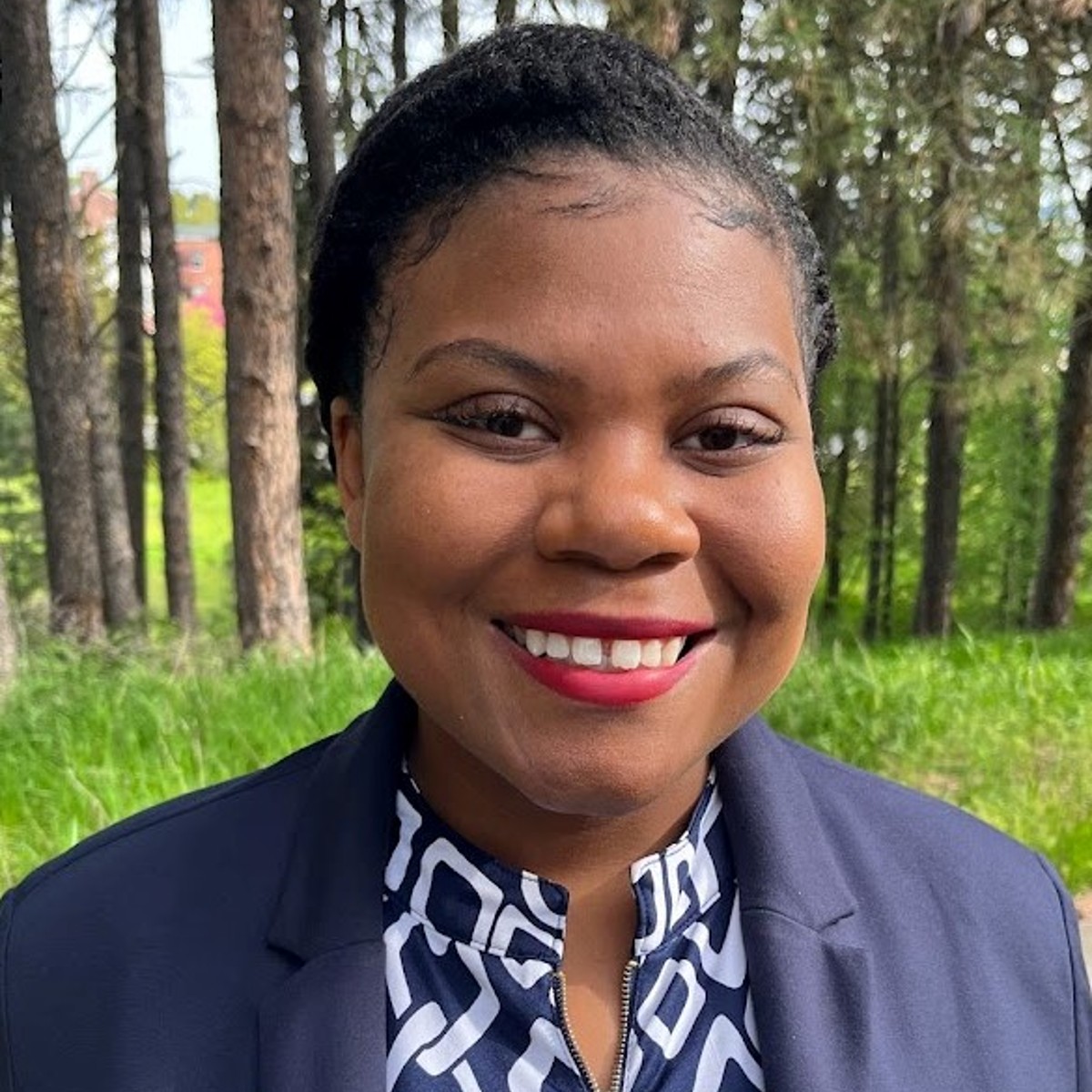 About the University of Idaho
The University of Idaho, home of the Vandals, is Idaho's land-grant, national research university. From its residential campus in Moscow, U of I serves the state of Idaho through educational centers in Boise, Coeur d'Alene and Idaho Falls, nine research and Extension centers, plus Extension offices in 42 counties. Home to nearly 11,000 students statewide, U of I is a leader in student-centered learning and excels at interdisciplinary research, service to businesses and communities, and in advancing diversity, citizenship and global outreach. U of I competes in the Big Sky and Western Athletic conferences. Learn more at uidaho.edu.