Campus Life During a Pandemic
Students Adapt and Excel During COVID-19
University of Idaho students are back on-campus and thriving since they were welcomed back at the beginning of the Fall 2020 semester.
"This was my best year of college yet," said Michael Eze, a Management Information Systems major. "I have loved the flexibility of online and in-person learning, and with testing, I feel super safe being here."
Eze and many other students take a combination of online, in-person and HyFlex courses. The latter allows students to attend a portion of the course in-person and another portion online. Each student selected courses with the delivery method they are most comfortable with attending.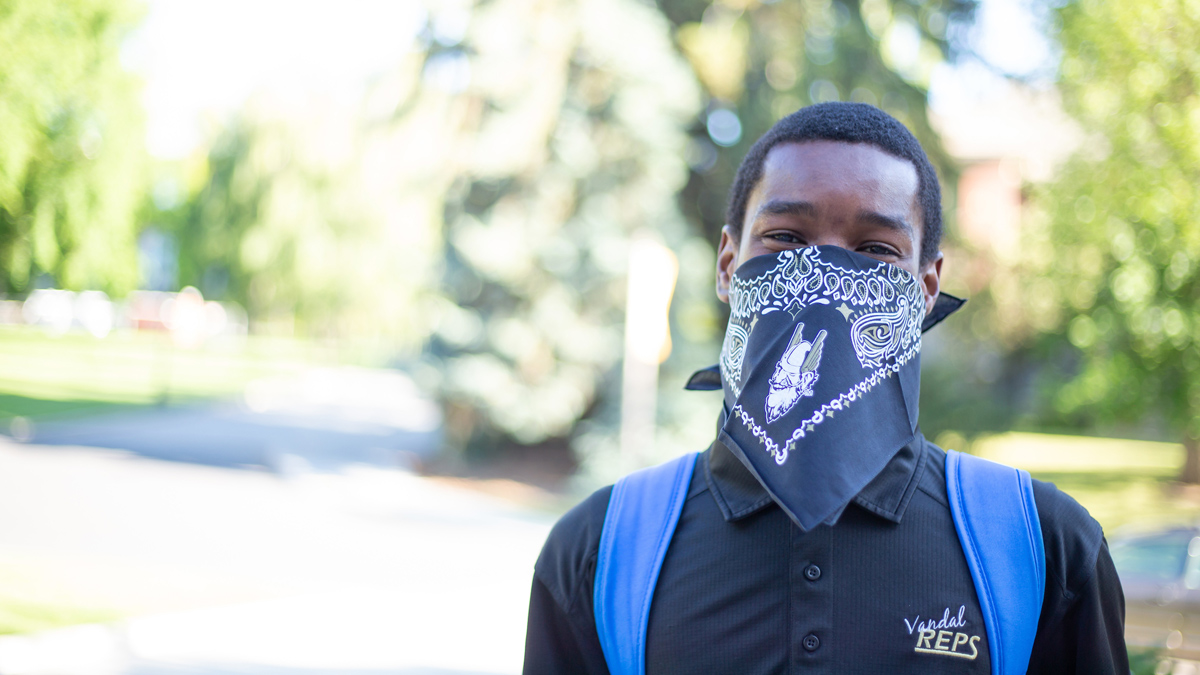 "Transitioning back to campus was a little strange at first," said Adriana Bryant. "But once we all got used to masks and keeping social distance, classes and group work feel like normal."
Extracurricular activities with smaller groups of students than a standard class are meeting in person. Each student leadership team works together to find safe ways to meet in-person. They work with the COVID-19 response team to create plans to keep students safe.
"I made the best of my senior year despite the pandemic," Bryant said. "I was finally able to try out rock climbing with my friends."
Bryant works on the university's Student Payload Opportunity with Citizen Science team. They create a Polymere jelly coating that is meant to resist bacteria growth in micro gravity. Throughout the semester, their teams have been able to collaborate in-person in on-campus labs.
"Part of our grant is working with the community and sharing STEM skills," Bryant said. "With precautions, we have been able to go to the local elementary school and teach them about our project."
The safety measures implemented on campus and in classes allow students to continue to engage with the Moscow community and participate in some events.
"Our students have at large been making smart decisions to protect themselves and our community," said Blaine Eckles, dean of students. "Everyone has made mistakes over this year, but we are learning together how to make sacrifices for the greater good."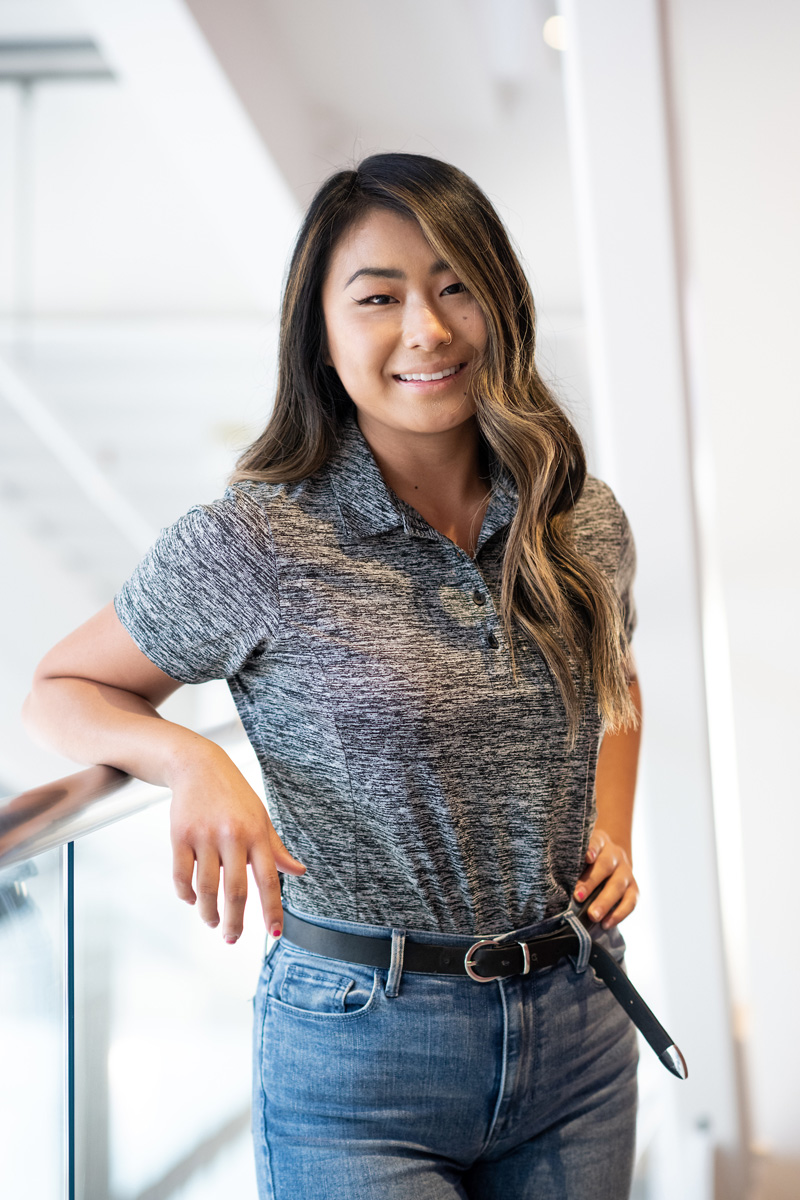 Each student has found ways they can achieve their own academic goals. For many, online courses are ideal and allow them to pursue more work and extracurricular activities.
"Almost all of my classes were online in the fall, but our ROTC trainings and labs were able to meet in person," said Seth Siple, an international studies and political science major. "Even with online delivery, having access to campus study spots helps me succeed in my classes."
Campus is slowly becoming more alive as the year goes on. Events are returning to in-person formats, and more students fill classrooms and campus spaces.
In-person events such as football games and Greek life philanthropy events have slowly phased back in over the course of the year. For students who are not ready to participate in person, many of the signature events offer a digital format.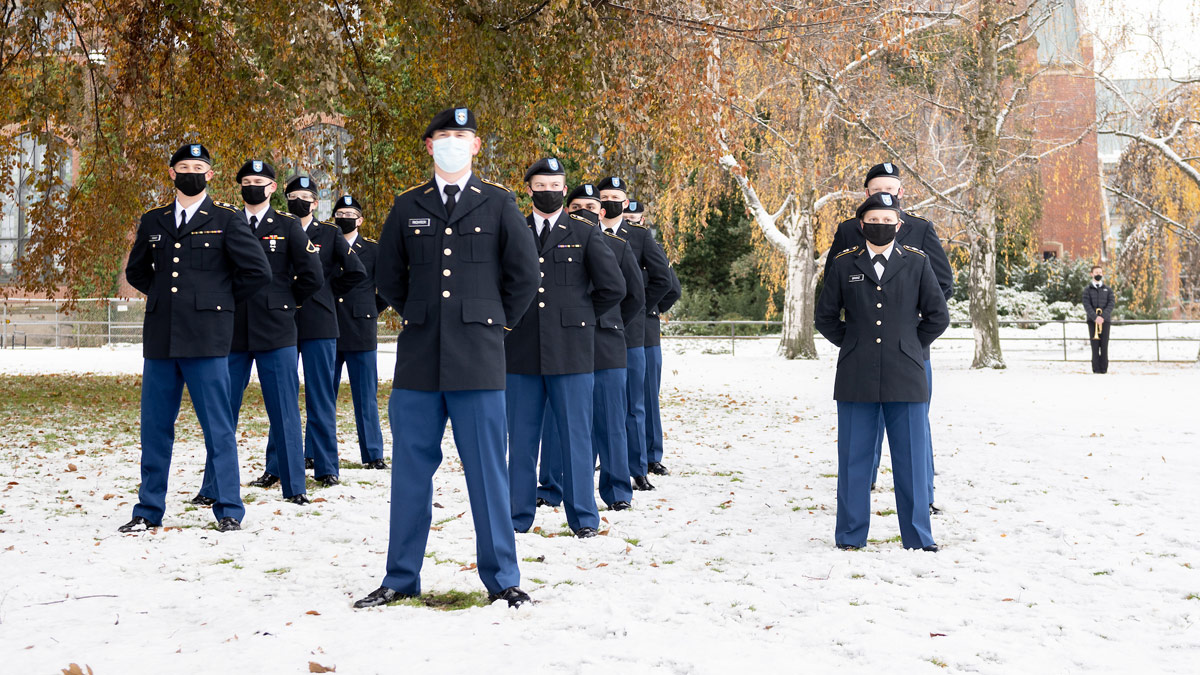 "Both of our parent and family weekends were online this year," Eckles said. "Our students were able to connect with their families while staying safe on campus."
Despite the enormous challenge navigating college during a pandemic presented, Vandals persevered. Through the efforts of the entire community, students more than existed on-campus, they have continued to succeed and grow.
By Katy Wicks for University Communications and Marketing.