Vectors and Hosts
Scholarships Support Undergraduates Studying Malaria Transmission
Abby Fellows met Anopheles funestus, a species of mosquito famed as a malaria vector, as a child in Tanzania.
"Malaria is something I am very familiar with..."

— Abby Fellows, Undergraduate
Her dad, a University of Idaho trained mining engineer, and her family lived for several years in the East African country where one of her childhood rituals was climbing into a bed surrounded by a veil of mosquito netting.
"At first I didn't like the net, but then my mom and dad made a game of it. We pretended I was in a Walt Disney movie," Fellows remembers.
The netting was meant to keep away the mosquito species responsible for almost 90% of malaria cases in Tanzania. Fellows and her family also swallowed doses of anti-malaria pills.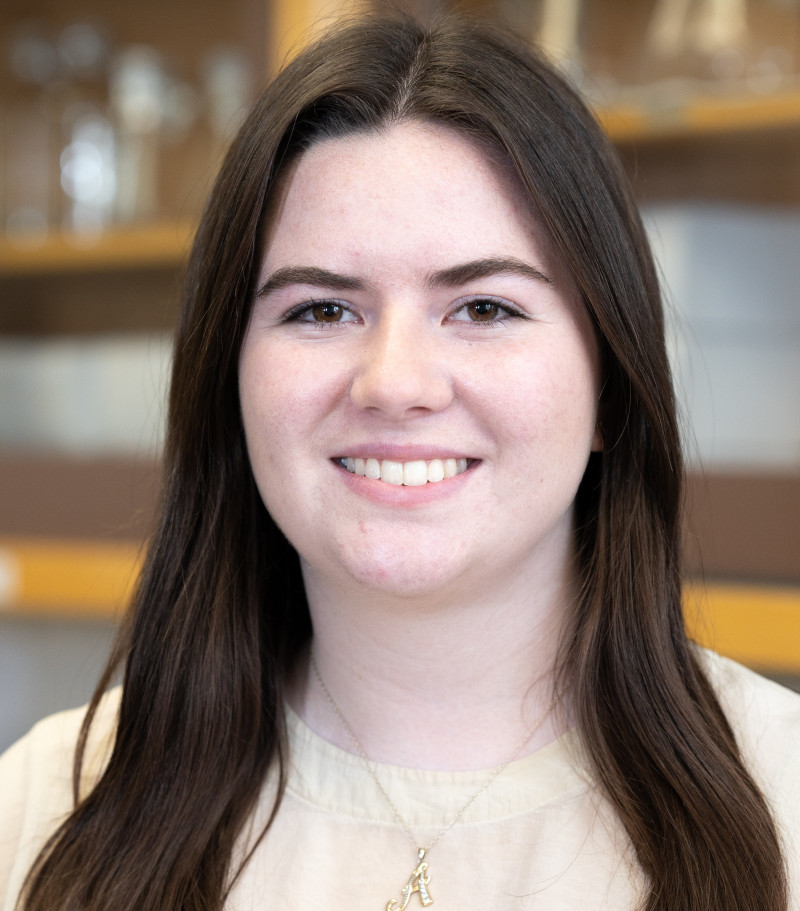 Her older sister, who didn't like taking pills, contracted malaria and still has it, Fellows said.
"It changes things," Fellows said.
More than 15 years later Fellows, a junior majoring in biological engineering, is among three students to earn U of I USDA Research and Extension Experiences for Undergraduates (REEU) scholarships to study malaria in the Luckhart lab.
The work seeks to find pathways of the disease and its effects on both the mosquito vectors and human hosts in an effort to obstruct the parasite and stem disease.
"Malaria is something I am very familiar with and being able to help with research that seeks to find ways to block the malaria pathogen seemed almost inevitable," Fellows said.
Hannah Kaylor, a medical science major who grew up in Eagle, and molecular biology and biotechnology major Alexandria Adams of Blackfoot also earned the $1,000 scholarships that allow them to research malaria pathways in humans.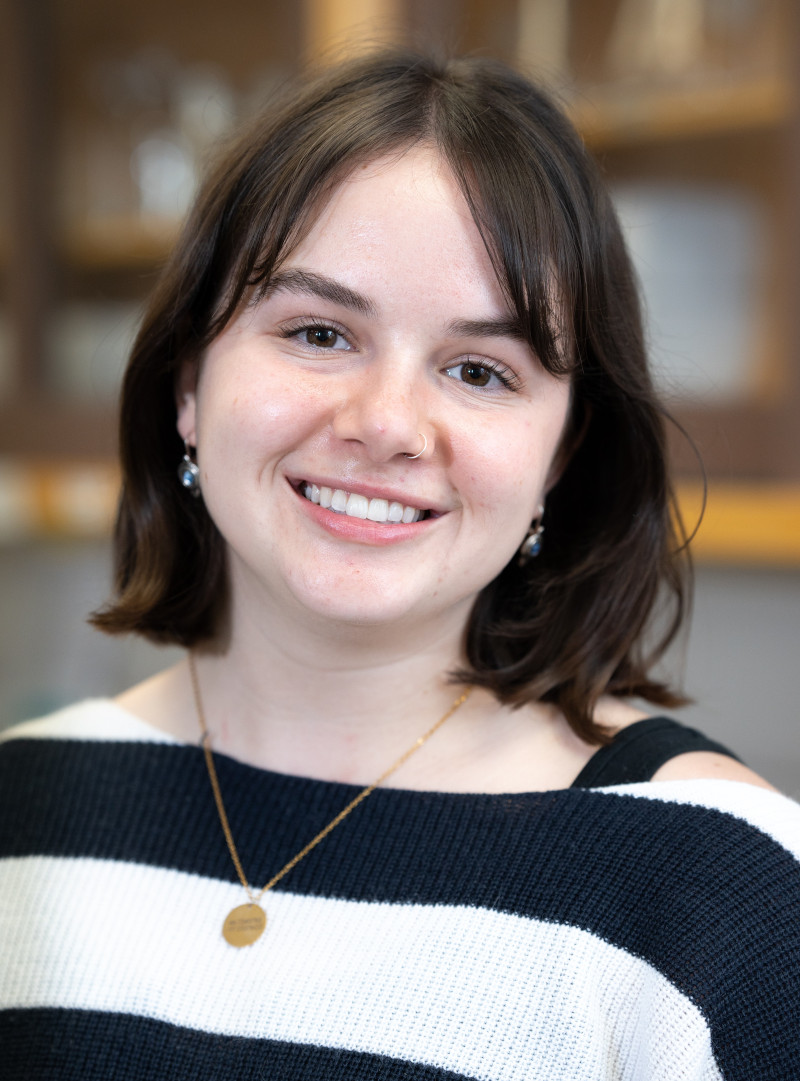 The three students are working on several malaria-related projects included how some proteins interact with malaria parasites to produce malaria symptoms including leaky gut — a well-known symptom marked by increased permeability of the intestinal lining.
Adams, a senior who plans to attend pharmacy school after graduation, is learning how malaria affects mosquitoes.
"When people have malaria and it's severe, many things change in the blood and a lot of these compounds have a biological influence on mosquitoes," Adams said.
Mosquitoes ingest blood to produce eggs, and if the blood of their host contains for example, insulin, it affects mosquitoes differently than eating blood that contains blood thinners.
"They respond to all kinds of compounds," Adams said.
Co-director of the Institute for Health in the Human Ecosystem, Shirley Luckhart, a professor in the departments of Entomology, Plant Pathology and Nematology and Biological Sciences, has focused her work on malaria for almost 30 years.
Shirley Luckhart
Professor, Co-Director of Institute for Health in the Human Ecosystem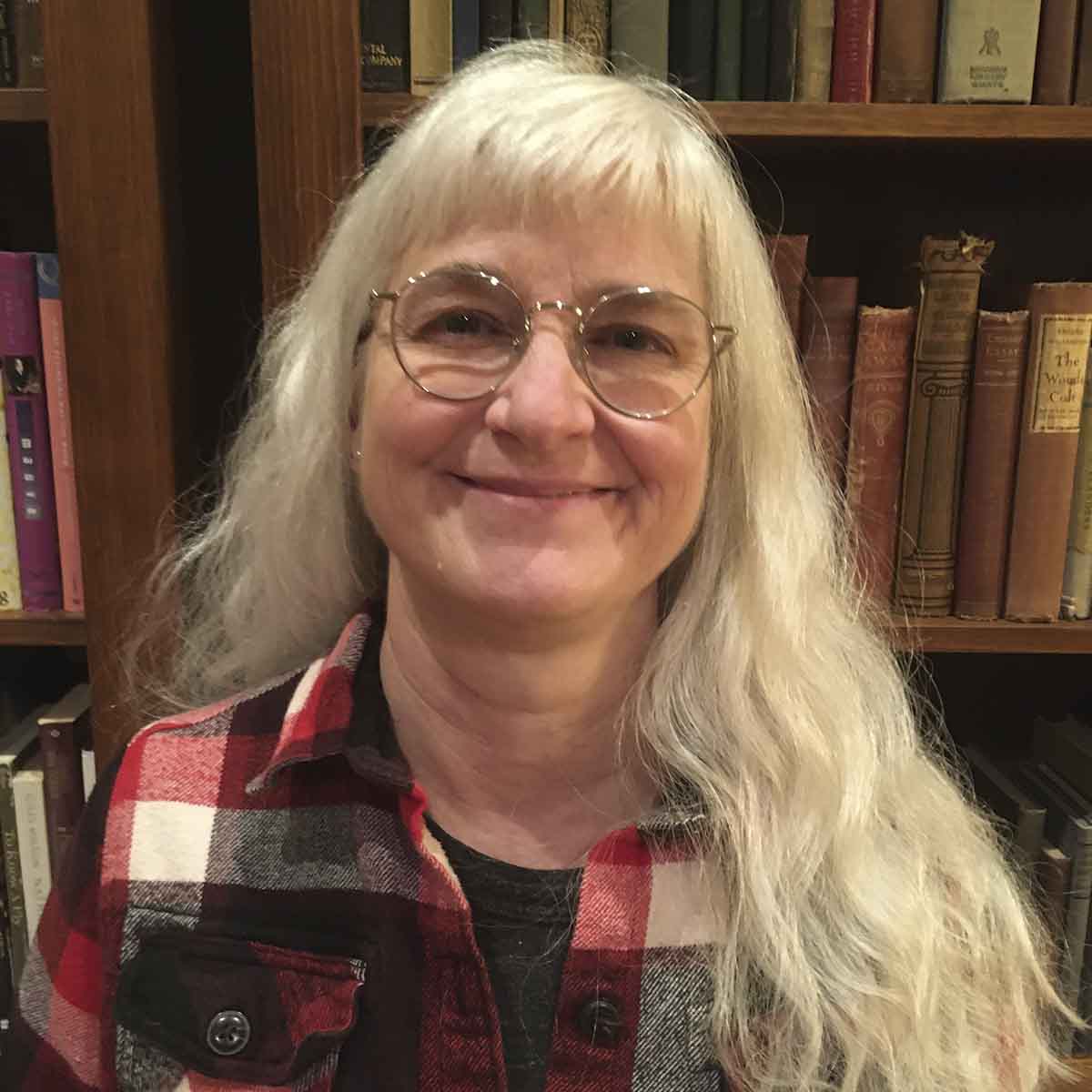 Life Sciences South, Room 262
208-885-1698
"We have studied malaria parasite development and transmission in laboratory models as well as under field conditions in endemic countries," Luckhart said. "Half of our work is focused on transmission biology in the mosquito host while the other half is focused on host immunity and development of malaria in model systems."
Her lab is recognized internationally for its expertise in how compounds such as drugs and proteins in the blood of mammals influence parasite development and transmission in mosquitoes.
Kaylor joined the Luckhart lab in 2022 — Fellows and Adams joined the lab in 2021 — and works on two lab projects. One project is studying how different gene types affect disease transmission, while the other examines how concentrations of blood compounds such as serotonin and histamine affect transmission.
The lab work provides hands-on learning that Kaylor said bolsters her medical sciences studies with real-world experience. The daughter of a physician who said her dad's profession influenced her love for science and anatomy early-on, Kaylor said working in the Luckhart lab as an undergraduate has given her a new perspective on how science works.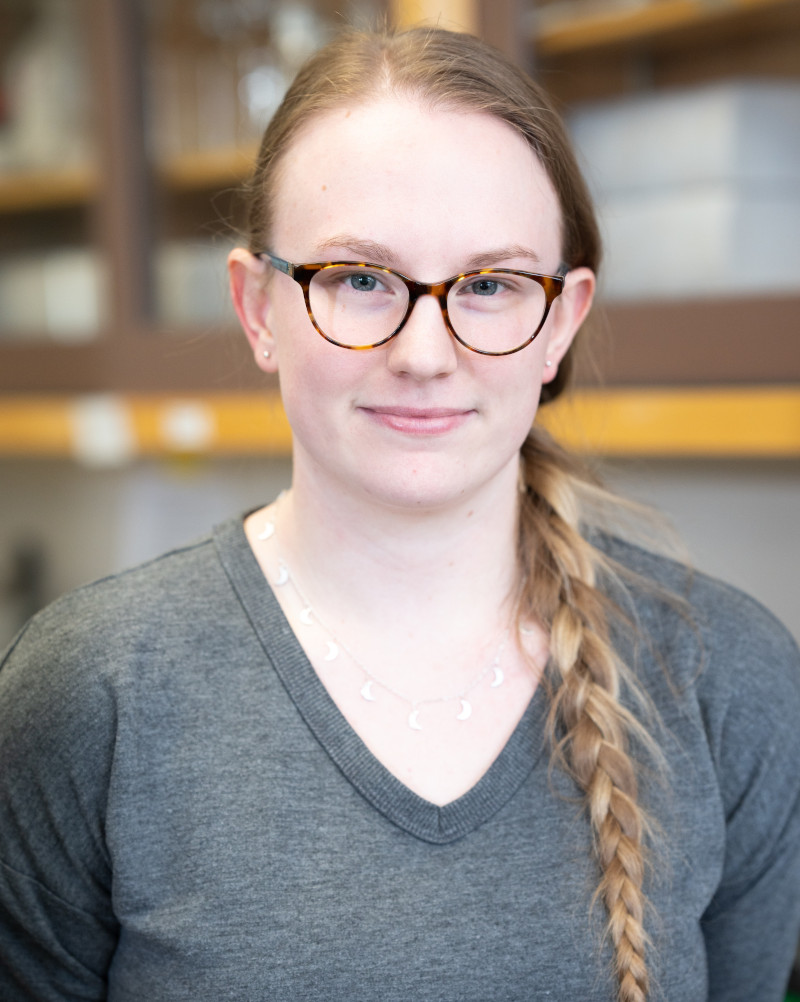 "Doing this research really helps my education. It doesn't hinder it," Kaylor said. "It's been helpful to go into the lab and see in real time what we're learning in the classroom. It's a different way to learn."
The USDA REEU program also provides scholarships of $7,000 for summer research internships to successful applicants who must have a minimum of 16 credit hours of STEM-based courses. The money can be used for stipend or research support. Mini grant awards include $500 or $1,000 support for student research projects.
When Fellows came aboard, she had not worked in a biology lab. She overcame her timidity of doing something new and immediately began to enjoy the lab work.
"At first it was kind of too much," she said, "But they train you really well and help you out whenever you need it. It didn't take long to get into a routine and has been a lot of fun."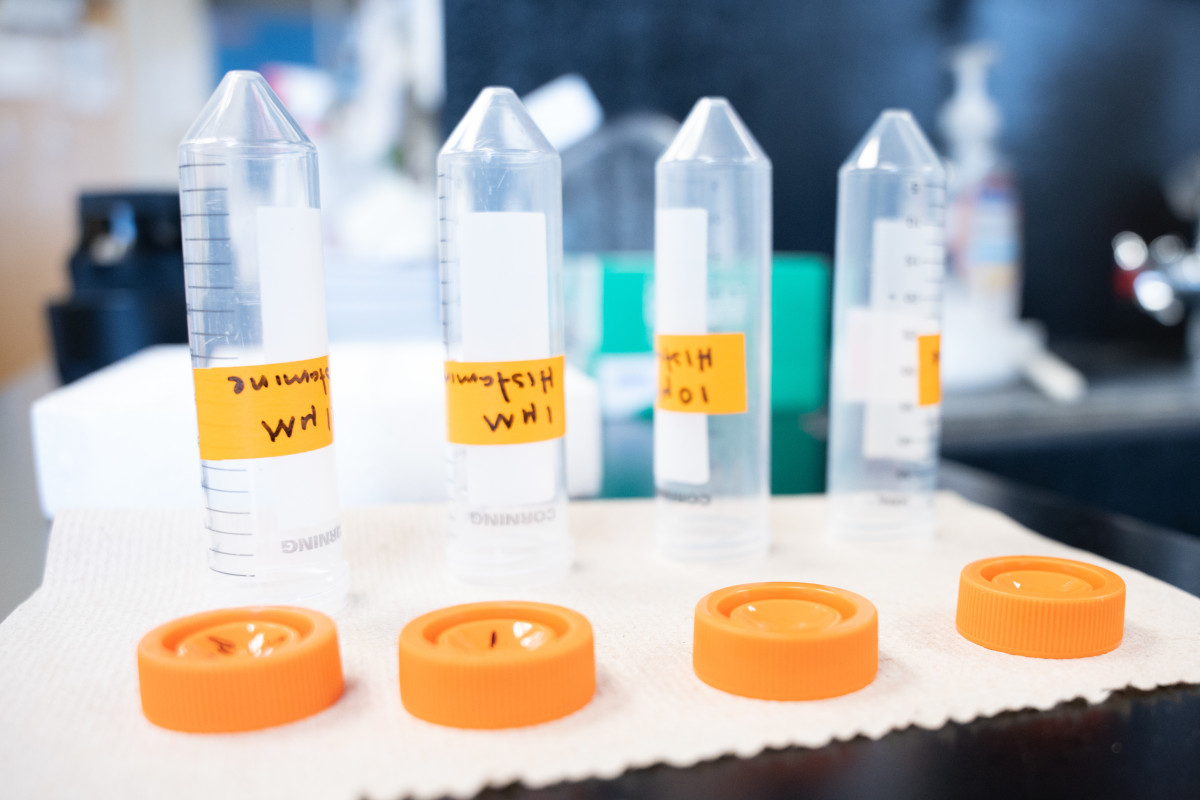 ---
This project titled "Undergraduate research and mentoring at the nexus of plant, animal and human health in managed ecosystems" was funded by a grant awarded to the University of Idaho's Institute for Health in the Human Ecosystem by the United States Department of Agriculture. Federal funds provide $500,000, which is the total funding for this project.