Urban Heat in Moscow
College of Art and Architecture Student Studies Walkability to Tackle Climate Change
Tackling an issue such as climate change takes a village.
"Climate change is happening, and we need to be prepared," said Layal Alawi Hussain, a senior studying landscape architecture at the University of Idaho.
Using data collected through surveys and GIS analysis, Layal wants to help the Moscow community address climate change and increase walkability locally.
Layal's research is focused on the Palouse Mall parking lot and adjacent Highway 8. According to Layal, GIS analysis of Moscow showed these locations radiated greater amounts of heat compared to other areas of town.
"This is called the Urban Heat Island Effect. Essentially, it's when certain areas rise in temperature and become warmer than other areas due to human activity, which can have many effects on climate change, air and water quality and human health," Layal said.
Through her design, Layal hopes to lessen the Urban Heat Island Effect and build a safer and more climate-friendly Moscow. She also wants to instill a sense of community in residents through education and planning while addressing a global climate crisis.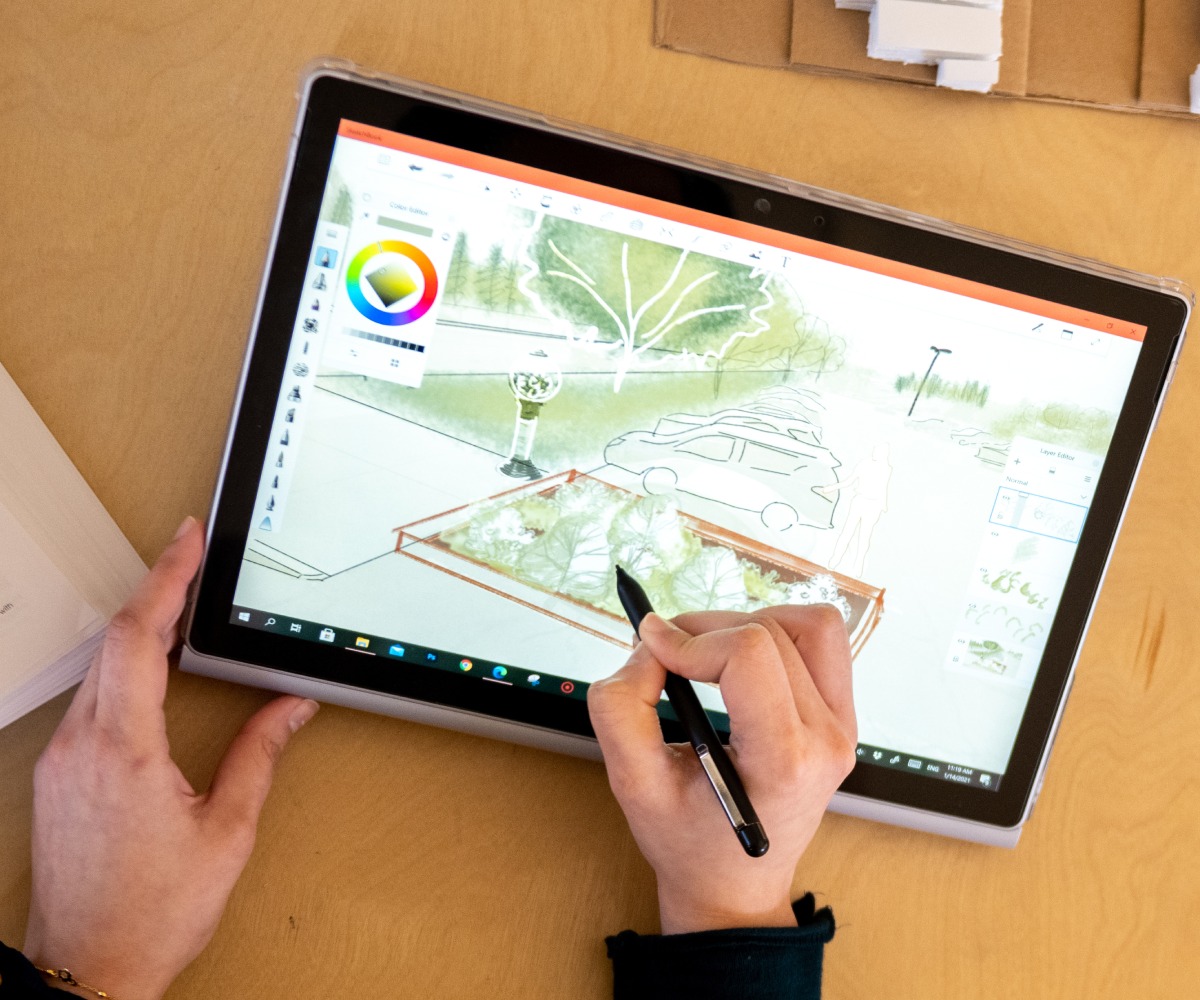 ---
Article by Kassandra Tuten, University Communications and Marketing.
Photos by University of Idaho Photographic Services.
Published in March 2021.