Ingots of Poetry
Creative Writing Alumnus Turns Manual Labor Into Verse
The pot room of an aluminum smelter contains molten metals, exhaust gases, high-voltage electricity and noise. It is where Zach Eddy cut his teeth on manual labor.
Like the liquid aluminum that Eddy watched become ingots during a decade of working at a Columbia River smelting plant, his daily work has also transformed.
Into poems.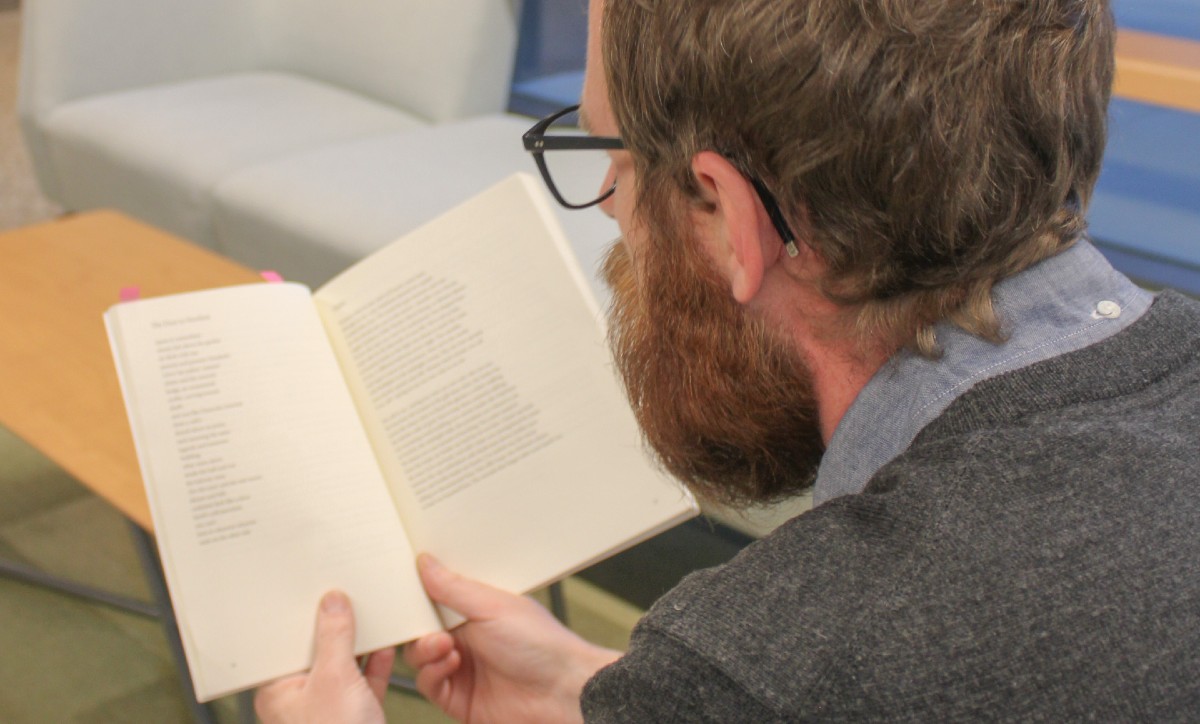 "It's been a long journey and a long transition," said Eddy, who, after graduating in 2021 as a nontraditional student from the University of Idaho with a Master of Fine Arts, teaches English classes at Wenatchee Valley College — just upstream from the shuttered smelter.
As a blue-collar worker, Eddy said he respected educators and had daydreamed of becoming one or at least earning the knowledge to teach an academic subject. The notion blossomed into an opportunity when he was accepted as a U of I graduate student.
"Teaching a full load of English composition courses to first-year students while taking a boatload of creative writing classes was really helpful for me," Eddy said. "I didn't know how much I would enjoy teaching composition."
Poetry is around us … it goes on without us even if we fail to recognize or see it." Zach Eddy, MFA '21
Before joining the MFA program Eddy earned an English degree online — something his former fellow smelter workers called a barista degree.
"I got a lot of negative reactions when people learned I was majoring in English," said Eddy who spent a couple of years teaching English composition in Moscow as part of his master's.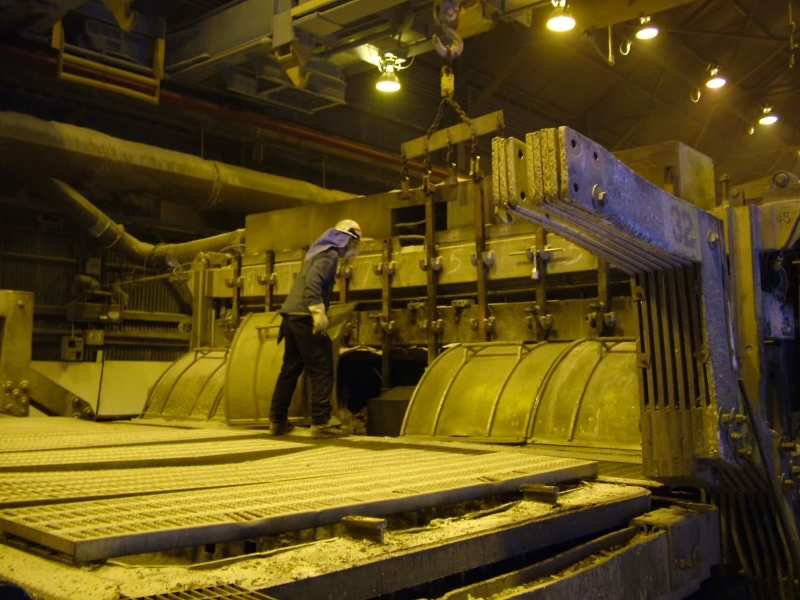 At WVC he is known as a poet in a community that remembers him as a laborer at a nearby aluminum plant that has since closed but remains central to his verse:
At a long-dead
river smelter, a long-dead Potliner
is lobbing snowballs of powdered asbestos
at a Bricky's rash-gnarled face.
Associate English Professor Michael McGriff, also a poet, said Eddy's desire as a first-generation college student to earn a master's and become a teacher was admirable. It also suited his former student.
"At U of I, Zach flourished in our department both as a teacher of undergraduate courses and as a graduate student," McGriff said. "His first-generation, working-class narrative has a strong regional pull. He is a student we're very proud of."
Eddy's passion for English literature was something he hid from fellow workers. Wanting to overcome his fear of poetry was why he pursued the subject in his master's thesis.
"I was always a creative person but was afraid to wear that identity on my sleeve," he said.
Enrolling in the graduate creative writing program at U of I, he said, was at first overwhelming.
"There was definitely a learning curve," Eddy said. "But attending U of I was pivotal for me, and I can't imagine having gone anywhere else."
After that, it was like falling in love with craft of poetry every day. By reading regional poets and delving into the topic he learned poetry was as accessible as shift work.
"I was struck by the fact that poetry is around us," he said. "It goes on without us even if we fail to recognize or see it."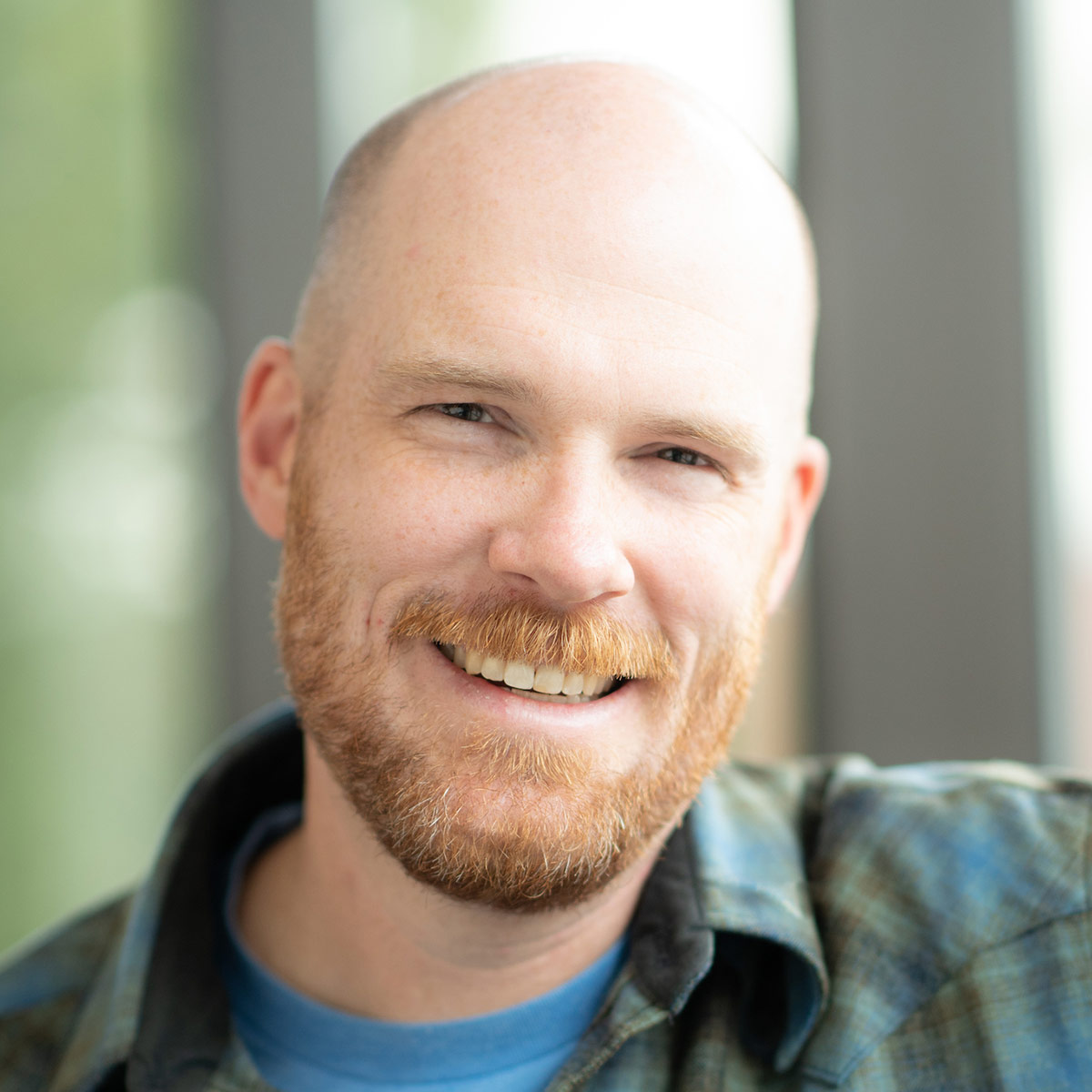 Article by Ralph Bartholdt, University Communications and Marketing.
Photos by Jamison Baldwin.
Published in February 2023.