Scientists Want More Pictures of Earth
Ag Researchers Could Benefit from More Landsat Monitoring
It takes eight days for Richard Allen to get the selfies he wants.
Allen, a professor of water resources engineering in the University of Idaho College of Agricultural and Life Sciences, gets pictures of individual Gem State fields about every eight days from two Landsat satellites that methodically take pictures of every parcel of the planet as they orbit the Earth.
Since 1972, NASA and the U.S. Geological Survey have studied the Earth with Landsats. Each satellite is a state-of-the-art piece of technology about the size of a minivan, including its giant solar panel on the side. They mow across space recording 100-mile swaths of pictures with their cameras. The images are used for agricultural climate modeling as well as research in geology and forestry and by the world through Google Earth.
Allen and his team at the U of I Kimberly Research and Extension Center use the photos to produce monthly maps and climate models that help growers and water managers across the state plan their seasons. The researchers monitor evapotranspiration — the amount of water lost to the atmosphere from soils and crops. These analyses help growers estimate the water crops need each year.
"Ideally we would like to have a Landsat image every four days to compensate for clouds. Ideally, if we had a Landsat image every day, then we could pick and choose. We could successfully predict evapotranspiration every year."Richard Allen
And eight days is a long time.
Each Landsat restarts its photo collage of Earth every 16 days. And with two satellites in orbit, Idaho gets its mugshot taken every eight days.
Still, at less than once a week, overcast skies can throw a wrench into Allen's prediction models.
"There are some years, even in south Idaho, where we don't have enough images from Landsat to produce our monthly evapotranspiration maps," Allen said.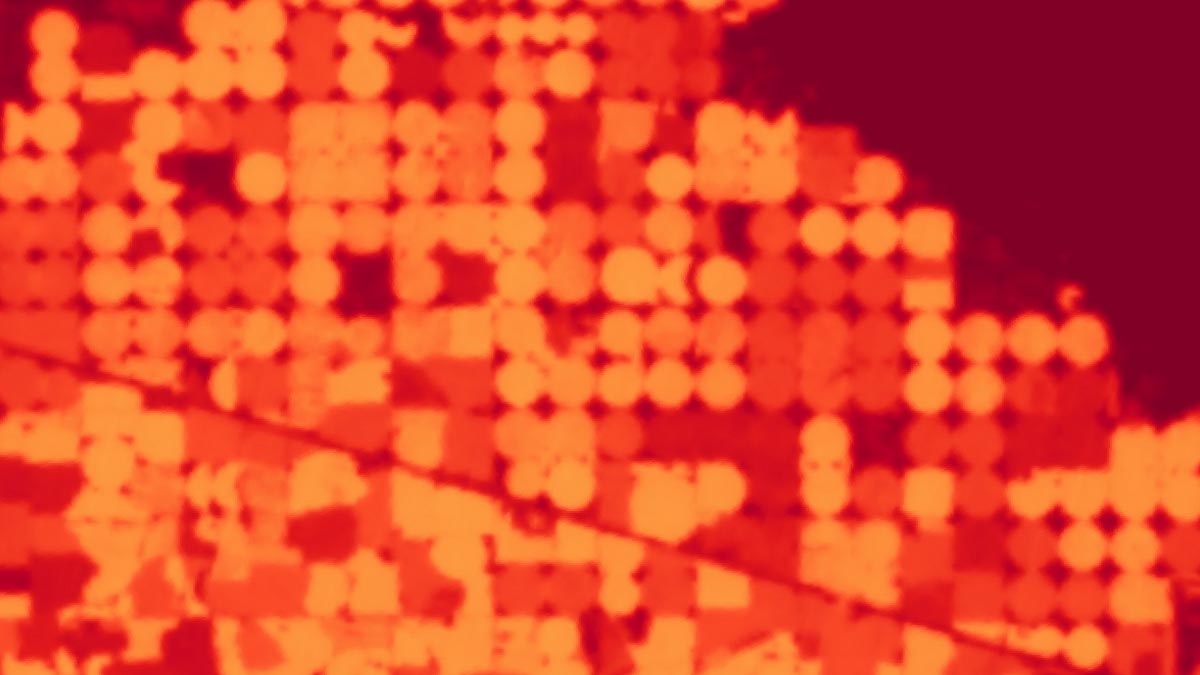 Now, Allen is on a mission to encourage the federal government to increase its investment in Landsats, which take years to develop and come in at about $1 billion each.
The devices do have a long shelf life. The older of the two Landsats, operational since 1999, is scheduled to be retired and a replacement set to launch in December 2020. Landsat 8, the newer of the two now in orbit, was launched in 2013 and should orbit for another 10 years.
Everybody takes selfies with their cellphones. Why don't we have an Earth selfie every day with a Landsat?Richard Allen
But Allen believes the investment of adding a third satellite to the fleet would save the country $6 billion to $7 billion through benefits from increased monitoring and improved modeling. From the effects climate change has on agriculture to the groundwater models his team helps to produce for farmers and others, Allen said the increased forecasting will create a more robust and accurate system that would be a benefit to research and to water rights management.
Article by Brad Gary, University Communications and Marketing
Published January 2019