Project ECHO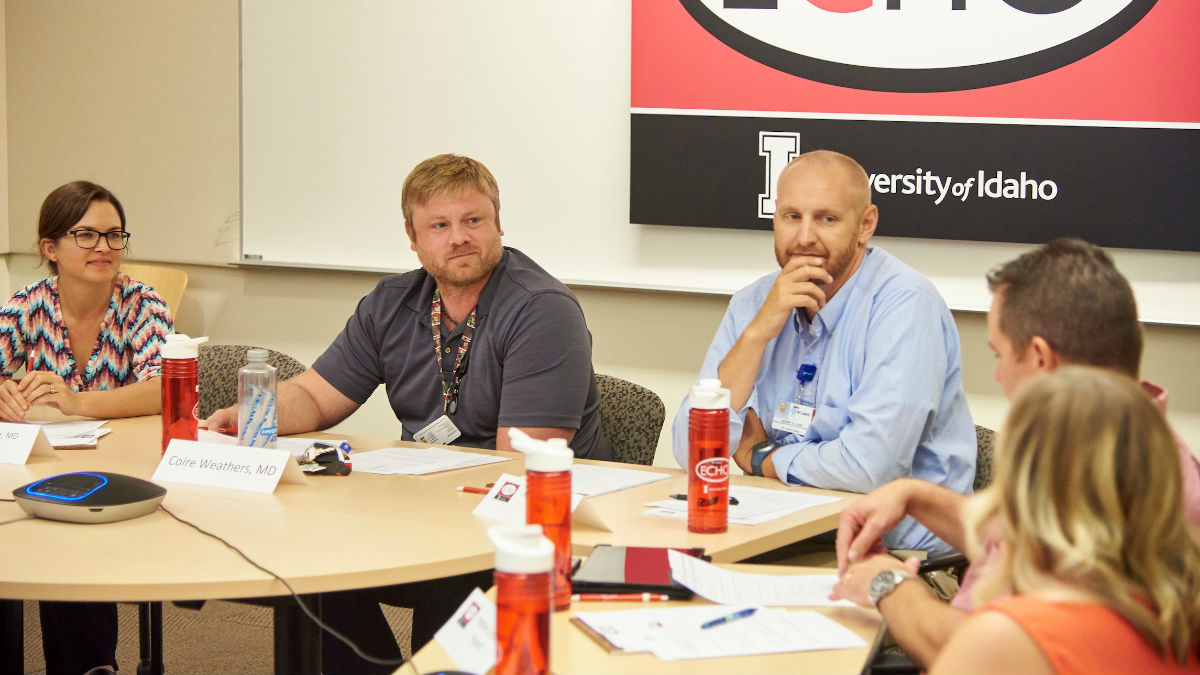 Project ECHO (Extension for Community Healthcare Outcomes) is a proven strategy to quickly address critical health outcomes. Using video conferencing, ECHO Idaho expands access to specialty and high-quality primary care for Idahoans in rural and underserved areas by connecting community providers with specialist teams for real-time interactive continuing medical education and mentoring. Providers learn best practices, receive feedback on difficult patient cases and earn free continuing medical education credits.
ECHO Idaho currently conducts programming in three areas: Behavioral Health, Substance Use Disorder Education and Infectious Disease Education.

Since bringing ECHO to Idaho in March 2018, over 3,100 medical professionals from 42 of Idaho's 44 counties have earned over 10,000 CME hours in this free professional development.

Learn more about the ECHO Idaho program uidaho.edu/echo.