Alumni are Living Examples of Idaho Inspiration
When he was 11, Dayal Meshri and his family were among the 25 million people displaced when British India broke into the separate countries of India and Pakistan in 1947.
Resettling along religious lines, the family, like countless others, left behind everything they owned. They arrived in India with just the clothes on their backs. To help keep the family afloat, he and his brother made up individual packets of laundry soap, which they sold door-to-door by bicycle.
Today, Meshri is president and CEO of one of the world's largest specialty chemical production companies, which he founded in 1987 in Catoosa, OK. He credits his success to the University of Idaho, where he earned a doctorate in chemistry thanks to a scholarship.
"If I didn't have that scholarship, maybe I would have been a hawker selling things on the streets of India," he says.
Fortunately, his scholarship to Idaho helped launch his career as one of the world's foremost fluorine chemists.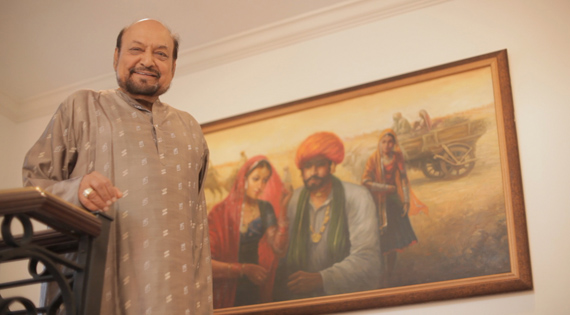 "A scholarship can be the first brick in the foundation of someone's life," says Meshri, affectionately called "Doc" by his employees and friends.
"Scholarship funding is essential. A university builds your character and your future. Education is thinking power. And thinking brings creativity. Creativity brings new technologies. Scholarships provide a better life to the younger generation and as donors, we also enjoy knowing that we played a part in that," he says.
A long-time supporter of the university and College of Science, Meshri has also established a scholarship endowment, with preference given to a female student, in honor of his late, beloved wife, Indurani, a geochemist.
In his early years, his donations were modest – as was his income, he says, but adds that small gifts by many add up to new futures when pooled.
"We inspire others as living examples." he says.
College of Science Scholarships: Make a Gift Online
Enter one or more of the following funds as the designation for your gift:
Boisen Mathematics Graduate Scholarship Endowment
Harley Johansen Memorial Scholarship