Community Food Systems
What is a Community Food System?
If you eat, you are part of it! A community food system is a network of people, infrastructure and relationships that grow, harvest, process, package, transport, market, consume and dispose of food and food-related items.
Our community food system shapes how people get the food they need to stay healthy. It also helps food-related jobs and businesses to thrive. It shapes regional food security and access, agricultural-related economic development and public health.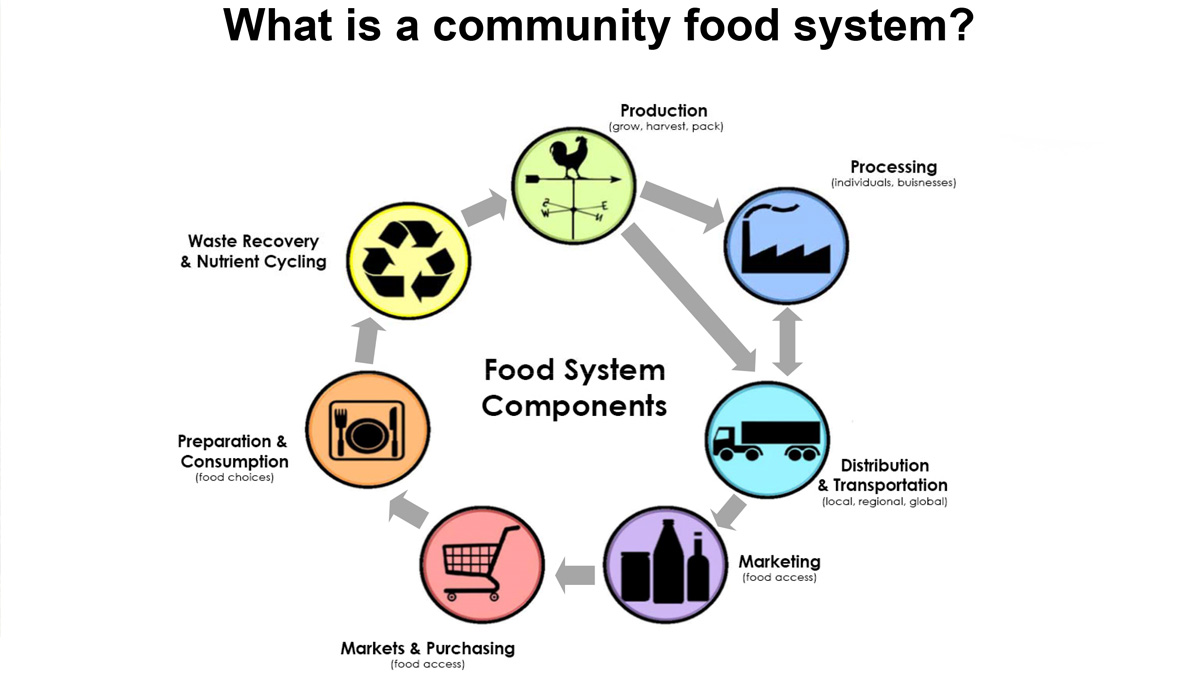 What's happening in the Southwest Treasure Valley Community Food System?
The Payette Valley Food Connection is a group of inspired community members working hard to provide the region with fresh fruits and vegetables from local producers.
Community Food System Assessment Process
UI Extension, Payette County is collaborating with surrounding counties through a participatory process that takes a big picture look at our regional food system including production, consumption, distribution and waste. The assessment process includes planning, data and information gathering, actions and implementation.
The overall goals of the assessment are to:
Develop an understanding of the existing state of the local food system in relationship to public health, economic development and quality of life.
Identify economic development opportunities related to agricultural production resulting from gaps in the local food system and market venues.
Document community food system assets (i.e., Distribution and aggregation options, infrastructures, knowledge, etc.) and possible projects in anticipation of applying to state and federal programs designed to strengthen local/regional food systems.
To learn more about the assessment process, contact payette@uidaho.edu or 208-642-6022
Sources
Shri, C. Center for Environmental Farming Systems
Williams, C.E, What is a Food System? Idaho Summit on Hunger and Food Security, Oct. 2014 Invited Presentation
Wilkins, J. & Eames-Sheavly, M. 2011. Discovering the Food System, Cornell University, Departments of Nutritional Science and Horticulture