4-H Youth Development
4-H prepares young people to step up to the challenges in their community and the world. Positive youth development programs give 4-H youth the hands-on, real world experience they need to become leaders.
The Study of 4-H Positive Youth Development shows 4-H youths outperform their peers in:
Earning higher grades
Attending college
Contributing to their communities
Research specific to Idaho youths shows that 4-H members are:
Far less likely to engage in risky negative behaviors
More likely to do service projects to help others
More likely to seek school and community leadership roles
More willing to talk to parents about issues such as drugs, alcohol or sex
Enrollment
4-H is open year-round to youths ages 5-18 without regard to race, creed, gender, marital status, handicaps or disadvantages, economic or ethnic backgrounds. Gem/Boise County 4-H members and volunteer leaders will enroll online through ZSuites. In order to complete the enrollment process, enrollment fees must be paid. This can be done by phone at 208-365-6363 or in person at Gem and Boise counties' UI Extension office at 2199 S. Johns Ave Emmett, ID 83617. Members and leaders will be fully enrolled after completing their enrollment through ZSuites and paying enrollment fees.
Join 4-H
If you have a youth interested or want to become a 4-H volunteer leader by joining UI Extension, Gem/Boise County 4-H, please complete and return the form to the UI Extension, Gem County office.
Visit the Gem/Boise County 4-H Facebook page.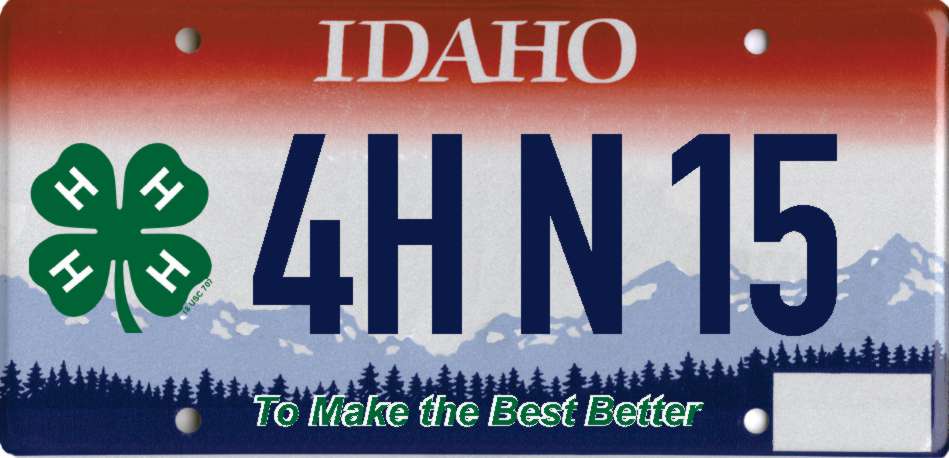 Livestock and Animal Projects
4-H livestock and small animal projects are designed to teach youth the principals of animal science. With each project, participants learn current industry standards of sound breeding, feeding and management practices.
Youth gain knowledge and responsibility as they care for and raise project animals. Animals range from beef, sheep and swine to goats, poultry and rabbits. Not only do they learn essential life skills, but many members save sale proceeds from market animals to pay for college and training after high school.
Communications Rodeo
Effective communication is a valuable lifetime skill. We invite all enrolled Gem, Boise and Valley county 4-H members to participate in this learning experience in the spirit of the 4-H motto: "To make the best better."
The purpose of this event is to promote polished communication skills and to provide a constructive, educational and fun evaluation experience for members, leaders and parents. Youth may enter in demonstrations, prepared speeches, extemporaneous speeches, television commercials, interviews and dramatic reading.