Society of Women Engineers (SWE)
Club Purpose & Goals
The Society of Women Engineers (SWE) empowers women to succeed and advance, and be recognized for their life-changing contributions and achievements as engineers and leaders. SWE is a sponsor of Women in Engineering Day for high school juniors and seniors as well as Women in Engineering Explore for high school freshman and sophomores.
Club Meetings
Every other Thursday at 6:30 p.m. in
JEB thinkTANK, Room 126 (Join Zoom)
Club Events
Club Website
Who can Join?
Anyone!
How to Join?
Fill out our online application or contact club president Lydia Beardsley (bear1539@vandals.uidaho.edu).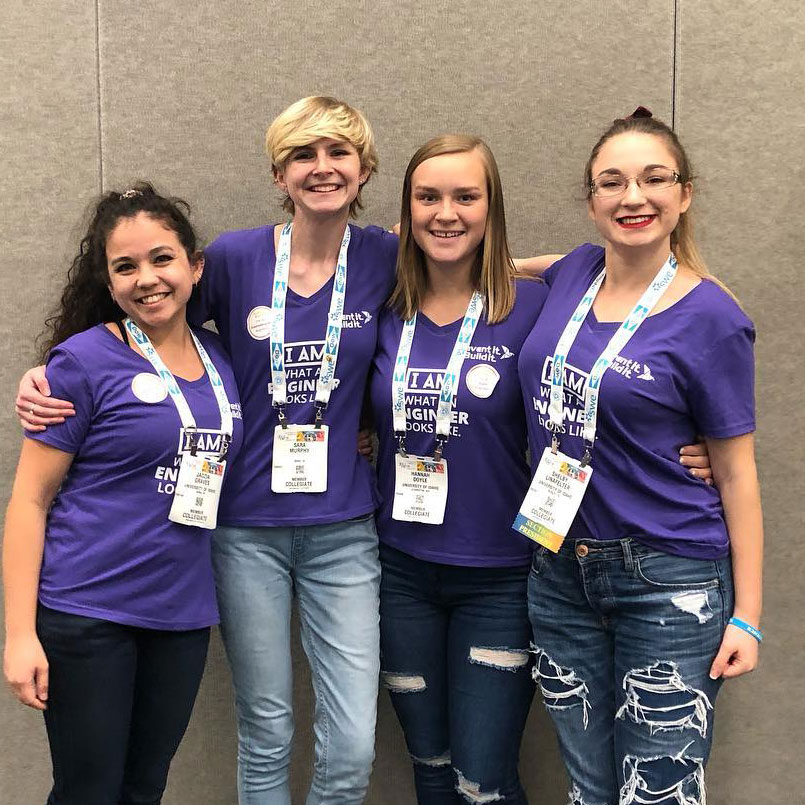 Women in Engineering Day for all 11th and 12th Graders
Save the Date: Oct. 2021
Women in Engineering Day is a free workshop designed to introduce students to academic and career options in engineering and computer science. Open to ALL students in 11th and 12th grades.
Women in Engineering Explore for all 9th and 10th Graders
Gain a better understanding of engineering through hands-on activities and experience with STEM disciplines, students and female engineering alumni.