Meet Our IKEEP Scholars
Jonathan West
Jalena Henry
Natalie Peterson
Coeur d'Alene Tribe
B.S.Ed. in Elementary Education with an endorsement in Special Education
Hello, my name is Natalie Peterson. I was recently accepted into the IKEEP program and am a member of the Coeur d'Alene Tribe. I grew up on the Spokane Indian Reservation, north of Spokane, Washington. I attended Mary Walker Elementary School and graduated from Mary Walker High School in Springdale, Washington in June 2000. I also attended BYU-Idaho, the University of Utah, then Salt Lake Community College in Utah 2000-2011. I started multiple majors and took a variety of courses during my time at these learning facilities.
After many years of trying to figure out a course that I am truly passionate about, and after some challenges, I have decided to become an Elementary School Teacher and work with children experiencing developmental disabilities. I currently work with adults with developmental disabilities and am mentoring them on how to become self-reliant. Each day brings a new challenge and opportunities to find creative solutions. Along my journey, I have overcome many challenges, and after having four children and going to school off and on when they were young, I have found that no matter what season of life you are in, education will always be needed. We never stop learning!
As a teacher, I am looking forward to working with children and helping them to have the courage to explore and stretch themselves, myself included. I want to be an example of not giving up when times are tough and to continue the path that leads to reaching your potential. I look forward to paving the way for future scholars and helping them on their educational journey! Lastly, I look forward to becoming a teacher and gaining the skills and knowledge to make a difference. I am excited to work with the IKEEP team! Let's make the world brighter together!
Fredina "Fredi" Tapaha
I am an enrolled member of the Navajo tribe.
MAT with Health Education and ENL endorsements
Ya'at'eeh, Greetings! I come from a small community called Round Rock, which is in northeastern Arizona. I am of the Mexican Clan, born for the One-Who-Walks-Around Clan. My maternal and paternal clans are Bitter Water and Black Steak Wood, respectively. As a Navajo woman, I was taught to introduce myself in this manner to acknowledge my lineage.
I feel that my home life, work experiences in reservation schools, and in my community have led me to become a teacher. I am culturally rooted, and I am a giver. I like to help people which help me stay connected to my community and people. My passion is in educating people to improve their health, particularly in Indigenous communities and with Indigenous youth. But I am particularly interested in reversing the negative health conditions of tribal communities, especially my tribe. Diabetes, obesity, high blood pressure, cardiovascular disease, depression, suicide and alcoholism (to name a few) are very high among the Navajo, and there is very little research and resources to address these issues in the education setting. As a teacher, I want to be part of this change process by teaching youths to adopt healthy Native lifestyle practices that hinders their learning. That would be my way of giving back to my community and people.
Micah Bisbee
Weyekin Wildbill
Darrelyn Lefthand
Jenna Janssen
Confederated Salish and Kootenai Tribes
M.Ed. in Curriculum and Instruction with an endorsement in English as a New Language
Jenna was born in Missoula, Montana to Rich and Julie Janssen. She was raised in Ronan, Montana on the Flathead Indian Reservation. Jenna is an upper Ql̓ispé descendant of the Confederated Salish and Kootenai Tribes. Jenna earned her undergraduate degree in Elementary Education from Salish Kootenai College in Pablo, MT. During her studies, she was gifted the SWEETGRASS scholarship for Native American preservice teachers. Jenna was also awarded the ISTEM scholarship. Before she became an educator, Jenna worked as a lifeguard for the Boys and Girls Club. During her first few years teaching, Jenna also worked as a HAB Tech at a group home for adults with developmental disabilities. Assisting people to live and lead full, fulfilling lives has always been her passion, especially after the hardships her family faced.
Coming from a family that has been impacted by severe autism motivated Jenna to become a teacher. It is important to her to earn a master's degree so she can provide quality instruction for all students. As an educator, Jenna is committed to lifelong learning. Jenna's father Rich has always told her that "Education is the one thing no one can ever take from you." In the future, she is looking forward to returning home to serve CSKT youth.
Anneshia Hill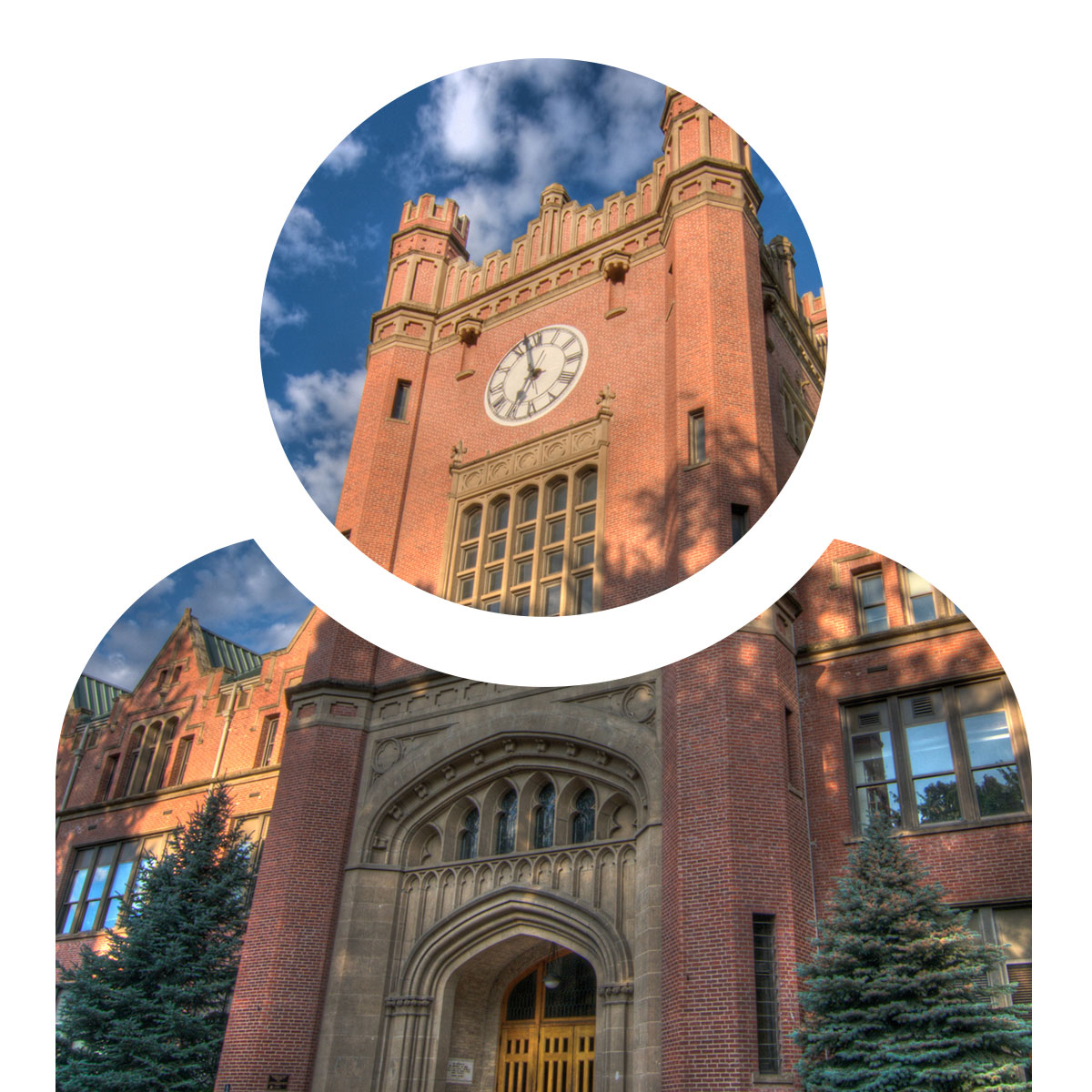 Michaela Oldman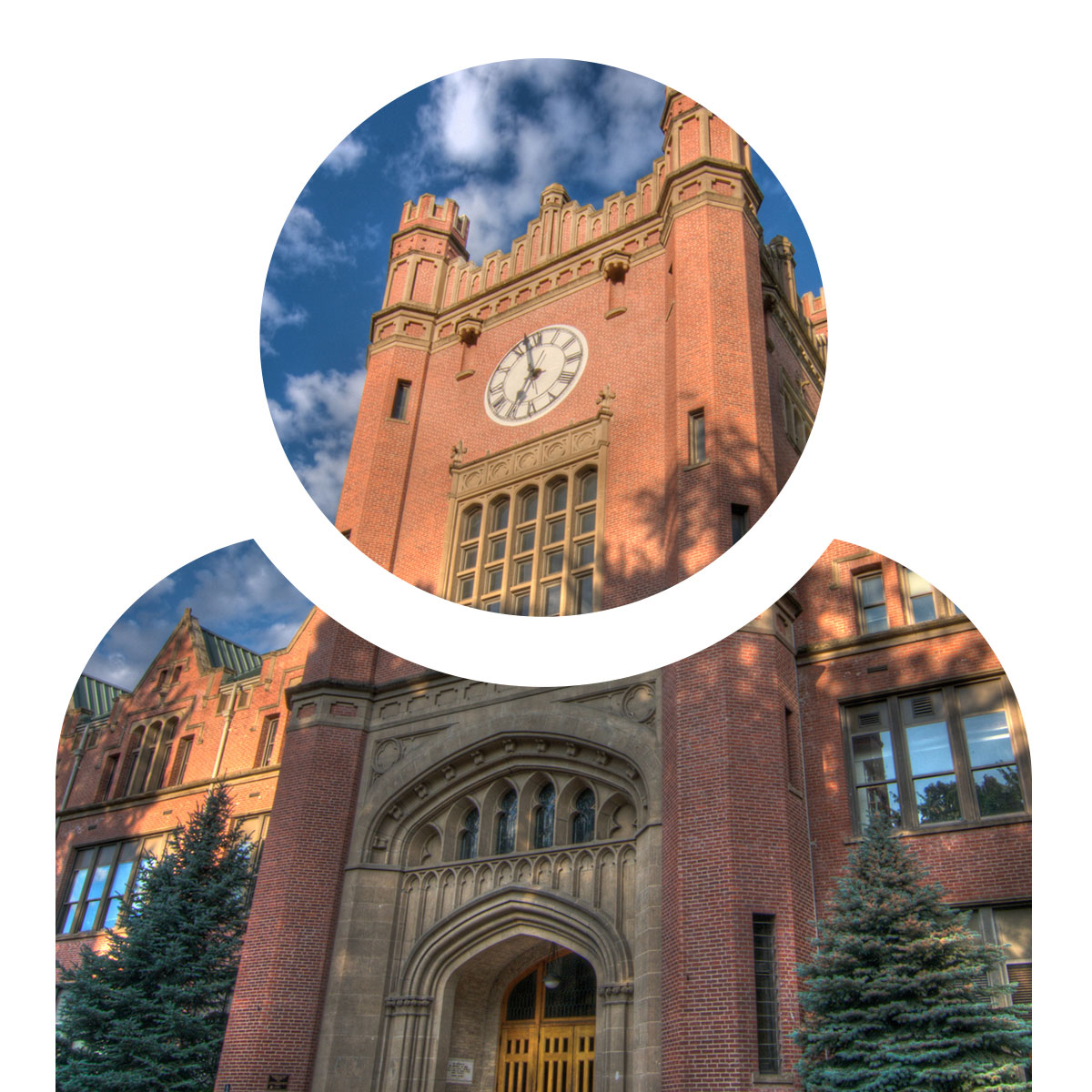 Tia Ware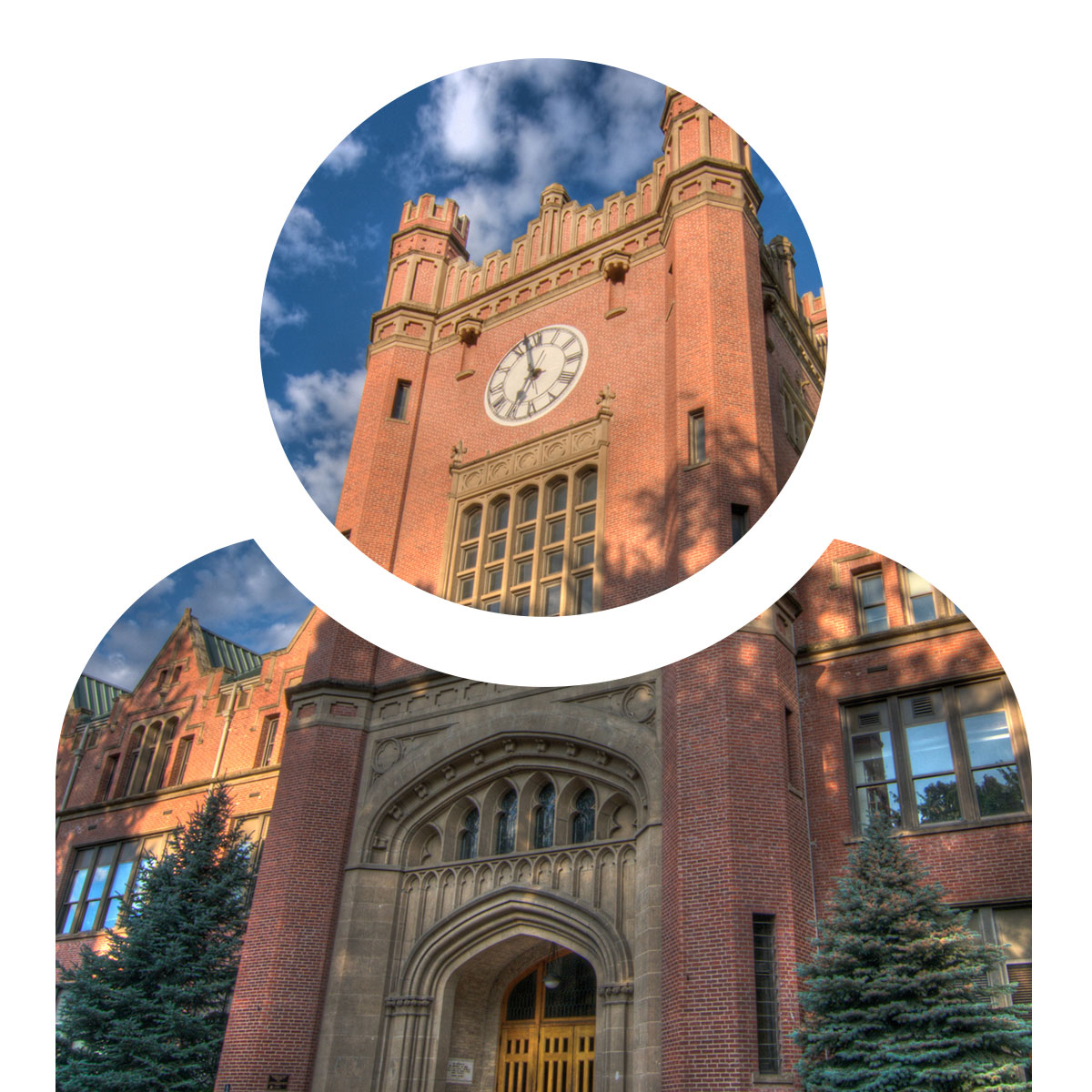 Justin Abbott
I am an enrolled member of the Turtle Mountain band of Chippewa Indians.
Major: M.Ed., Curriculum & Instruction plus certification in Secondary Education w/ Math and ENL endorsements
Jennifer Arthur
I am an enrolled member of the Nez Perce Tribe.
Major: M.Ed., Curriculum & Instruction plus certification in Secondary Education w/ Business and ENL endorsements
Inim winict waas Wayatinmy ka sayopo timkii Jennifer Rosalie Arthur. I am excited to say I'm a part of the 2nd cohort with the IKEEP program at U of I, along with 6 of my newly founded colleagues/friends. I'm a proud graduate of Haskell Indian Nations University in Lawrence Kansas, where I received my Bachelors of Science in Business Administration with an emphasis in Management. Born and raised in Schurz, Nevada. It's a great honor to be a part of such proud people; the Nimiipuu of Lapwai, Idaho (Nez Perce), the Agai Dicutta Numa of Schurz, Nevada (Paiute), the Robinson Rancheria Pomo, plus the Wailaki, and Wintu tribes from California. I'm named after my mu'uh (mom's mom), Rosalie McKay Want.
Currently, I work for the Nez Perce Tribal Housing Authority in Lapwai Idaho serving as the Housing Counselor. I've become very familiar with curriculum building in the housing arena. I am very grateful to have learned as it will serve in my teaching endeavors. Teaching is something I enjoy, the minds that learn from one's teaching is incredible when it's meaningful. I'm very appreciative for this opportunity again, Quiciiyewyew to the IKEEP program.
Hiim'eeqes Qe'cii'yew'yew
(Thank you very much)
Joshua Arthur Sr.
I am an enrolled member of the Nez Perce Tribe.
Major: M.Ed., Curriculum & Instruction plus certification in Secondary Education w/ Business and ENL endorsements
Born in Reno Nevada to a Paiute woman named Linda Willie and a man named Ralph Arthur. Linda a Paiute/Pomo Native of western Nevada and Ralph a Nez Perce man from Lapwai Idaho. Josh was raised on the Paiute reservation of Schurz, Nevada where he would complete high school at a neighboring city of Hawthorne, Nevada. He would eventually move to Lapwai in late July of 2004 and meet his future wife, Santia Arthur. Working full-time, he would complete his associates with a distance learning center on the reservation with Northwest Indian College in 2008 and then would take a break to work and be with his family. In 2015, and four kids later, he would return to school and complete his Bachelor's in business management with minor in business administration at Lewis and Clark State College, completing in 2018. By then there was one more addition to the family, bringing the total to 5 kids. Oldest girl Roni; set of twins--boy and girl Josh Jr. and Sierra; another girl Celila and the baby boy, Leon. "I believe, my children, they see through their eyes everything they will long for. I hope and wish they will see the importance of education in all its forms," Josh says. He is now beginning a new chapter in his educational career. The path to his Master's in Curriculum and Instruction Plus Teaching Certification through the IKEEP program at the University of Idaho began in the summer of 2019 at the American Indian Language Development Institute at the University of Arizona.
Bobbie Jo Decker-Penney
I am an enrolled member of the Shoshone-Bannock Tribe in Fort Hall, Idaho.
Major: M.Ed. Curriculum and Instruction w/ K-8 Elementary certification
She graduated from Lewis-Clark State College with a B.S. Elementary Education and taught for 8 years. Currently, she operates two child care centers on the Nez Perce Reservation.
Bobbie says, "Our primary purpose is to provide a culturally and linguistically based curriculum. One that reflects the core values common among the communities we serve."
She hopes to continue working in native communities, training teachers and mentoring small business owners or anyone wanting to go into early childhood education. She believes in providing opportunities for individual students based on their unique gifts and abilities. Giving all children a chance to become proficient learners and using their knowledge in a way that is meaningful to them. She is married to Santee Penney, enrolled member of the Nez Perce Tribe, and is the mother of seven, Tequis, Taylor, Makel, Robert, Sofie, Sampson and Camassia.
She says, "I tell my children that we are given this life to use our gifts wisely and to give our Creator glory for all he has given us." She is a current IKEEP Scholar and will start classes in the Fall 2019.
Christina Grace-Thomas
I am an enrolled member of the Yakama Nation.
Major: B.S. Secondary Education with Career and Technology Education/Business endorsements
I am the mother of three smart, kind, ambitious and well-mannered children. They are my inspiration and motivation to continue my education. I currently hold Dual Associates in Accounting and Office Information Applications from Southwestern Indian Polytechnic Institute located in Albuquerque New Mexico. Since graduating in 2010, I have been in the Accounting profession for 7 years.
I am passionate about my work and strive to have positive impacts on all of the jobs that I have done past, present and future. I am currently a part time bookkeeper for a CPA firm that holds high values and integrity. I plan to take my teaching degree back to my hometown in which I graduated from with ambition to help my students excel in all aspects possible.
Chrystyna Toneekia Hernandez
I am an enrolled member of the Shoshone Paiute Tribes of Duck Valley.
Major: M.Ed., Curriculum & Instruction plus certification in Secondary Education w/ English endorsement
Calleigh LaFountaine
I am an enrolled member of the Colville Tribes.
Major: M.Ed. plus certification in Secondary Education w/ Sociology/Anthropology and Psychology endorsements
I am from Coulee Dam, WA. I am studying to get my master's degree in Education to become a secondary education teacher. I am becoming a teacher because education is the foundation of success and a lifelong learning process.
Education should not be limited to classroom dictation and expectations. As an educator, I want to make a difference in education. Every child should have the opportunity to get the best education available no matter their economic status or race. By receiving a firm education, we pave the road toward future growth and development.
Abdean Smith
I am a member of the Ft. Belknap Indian Community - Assiniboine
Major: M.Ed. plus Certification in Secondary Education Sociology and History Endorsements
My name is Abdean Smith and I am a member of the Ft. Belknap Indian Community - Assiniboine. I received my Bachelor's Degree from Gonzaga University and I'm currently pursuing the M.Ed. plus Certification in Secondary Education Sociology and History Endorsements. I was raised in Spokane and recently moved to Western Washington to take a position as a Juvenile Tribal Court Coordinator. The IKEEP philosophy aligns closely with my beliefs and I want to use the tools of the program to provide leadership to current and upcoming generations.
Nicholas Eldredge
Confederated Salish and Kootenai Tribe
Major: B.S. Secondary Education, w/ Biology and History endorsements
I want to be a teacher because it is a profession where you can truly enjoy every day helping young people learn and grow, and you are in a position to inspire someone to change the world for the better.
Jessica Matsaw
Member of the Shoshone-Bannock Tribes from Fort Hall, Idaho.
Major: M.Ed., Curriculum & Instruction plus certification in Secondary Education w/ Sociology/Anthropology and Art endorsements
I am a mother, wife, daughter, big sister and nontraditional student at the University of Idaho. I want to become a teacher because within my tribal community, as well as many others, it is needed. I have gone into my academic journey in higher education with the upbringing of what can I bring back to my community. As a teacher, I want to implement traditional practices and perspectives into the classroom, working with students holistically, developing culturally relevant curriculum, and celebrating indigenous knowledge. I want to develop the skill set to interweave tribal oral tradition, storytelling, language, traditional artistry, and other traditional practices into a heavily westernized education system, having my classrooms reflect the students and communities I will serve. I want to participate in change within the academic institution so that Native American students will not feel the need to compromise any part of themselves in order to be successful in education.
Sienna Reuben
Member of the Nez Perce from Lapwai, Idaho.
Major: M.Ed., Curriculum & Instruction plus certification in Secondary Education w/ Sociology/Anthropology and English endorsements
It is important for me to develop this experience of being a teacher so that I can create and or help be a part of that change in western education to strengthen our future generations. My future goal is to return to my community and be a part of the Nez Perce Tribal Executive Committee (NPTEC) and assure a better education that effectively accommodates to both western and indigenous knowledge systems.
Lucas Thomas
Member of the Shoshone-Paiute tribe.
Major: B.S., Physical Education and Health, K–12 Certification
The reason I want to be a teacher is because I want to be able to make an impact on my native community through sports and physical education. My past coaches/teachers have inspired me to do what they do. They have had a positive influence on the community. I want to do the same by spreading the importance of education, culture/tradition, and physical education from native youth to elders.
Camille Irene Wynecoop
Member of the Spokane Tribe
Major: M.Ed., Curriculum & Instruction w/ K–8 Elementary certification
I am the daughter of Benjamin Arthur Sr. and the late Constance Denice (Lowley) Arthur. And a granddaughter to the late Joshua and Hazel (Hayes) Arthur and Raymond and Irene "Marie" (Seltice) Lowley. I am a mother of five beautiful children (Rozalyn and Joshua Sanchez & Deviney, Sophia and David Wynecoop) four awesome step children (Marlo & Michelle Tonasket and David Wade and Valene Wynecoop) and grandmother to 15 beautiful and loving grandchildren, also a wife to my Loving husband David Clair Wynecoop Jr.
I graduated from Lapwai in 1986 and went off to pursue a certificate in Travel and Tourism in Minneapolis, MN and graduated in 1987. I would later would attend school at the University of Idaho obtaining my Bachelors of Science in the newest degree called the Blended Certification in a Prenatal to Grade 3 (Education), graduating in 2005. I would put my degree to use with a job as an infant teacher for the Temporary Assistance to Needy Families (TANF) until I was moved within department to oversee another program called "The Wrap Around Program" I would remain in that position for 5 years. There after holding many hats from 2009-to present from being a director of a before and after school program, PM kindergarten, summer program, infant program and a full day preschool for a private institute; Parent Educator; Substitute Teacher for K-12; Domestic Advocate.
Finally, I enrolled into the IKEEP program to pursue my Master's in Curriculum and Instruction at the University of Idaho where I am still a student. I also am a Steven R. Nelson Native Educator Scholar.